Packing: almost every fashionista's worst nightmare. With endless shoe/accessory/dress/top/bag options to choose from, whittling out the contents of your walk-in closet to a single stroller bag seems like a task of Herculean proportions. Not to mention sorting out different outfits for every occasion you might encounter. After all, a girl's got to be prepared, right?
But before you resign yourself to paying overweight luggage fees and clamber aboard that giant vessel to rest and relaxation, hear out a few tips that'll take you from day to night with a few quick changes.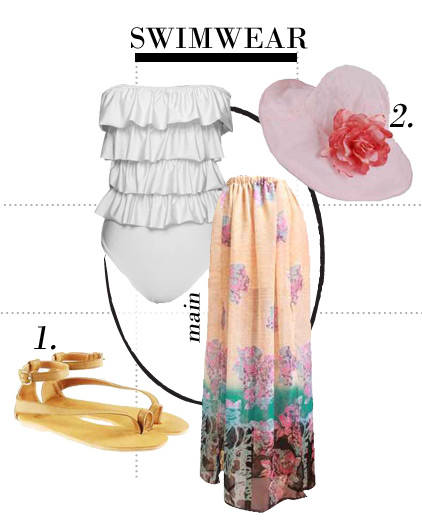 ADVERTISEMENT - CONTINUE READING BELOW
Grab your cutest suit and throw on a breezy maxi skirt to exude maximum tropical vacation vibes. These tan-colored sandals are a warm weather staple and go with any outfit you decide to throw on. Finish off with a hat to block of UV rays and you're ready to lounge poolside!
ADVERTISEMENT - CONTINUE READING BELOW
CONTINUE READING BELOW
Recommended Videos
If you've worked up an appetite after all that, dress your swimsuit + maxi skirt combo with a pair of neutral colored strappy wedges (another travel must-have since they go with anything), and switch up your accessories to add a bit of luxe to your look.
While you're lounging around on deck and trying the various activities offered on board, a comfortable outfit is a must. An elegant maxi dress will keep you looking polished while a pair of glittery flats allow you to walk around freely without the hindrance of your heels.
ADVERTISEMENT - CONTINUE READING BELOW
For the Captain's reception, transform your maxi dress into evening attire with a pair of black heels (again, neutral colored footwear goes with anything) and elegant accessories.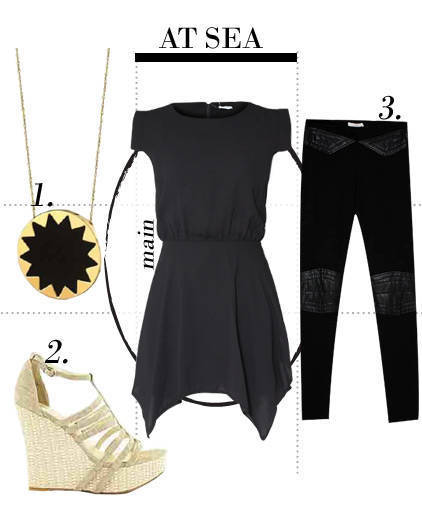 ADVERTISEMENT - CONTINUE READING BELOW
If you're mourning your last moments at sea, opt for a chic all-black outfit for the occasion. Slip on your wedges for maximum comfort and accessorize with a single pendant.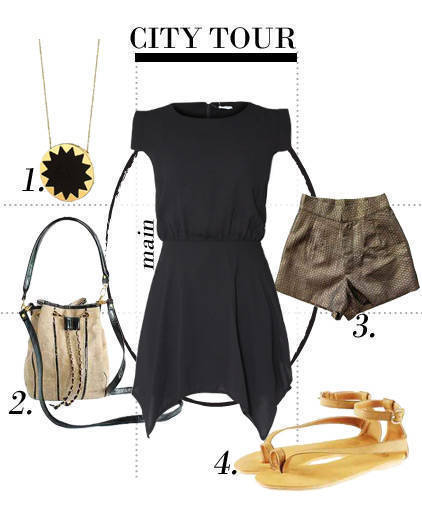 Disembark the vessel in comfort and style! If you're touring the city, comfortable shorts are a must, especially in warmer climates. Let your toes breathe through these toe-ting flats and carry along a bag roomy enough for your essentials.
ADVERTISEMENT - CONTINUE READING BELOW