All photographs by RG Medestomas
Talk about cheap and chic. On Sunday at the Jaime C. Velasquez Park in Makati, more fashion folk than usual came out for the affordable art fair, Art in the Park. Here's what Style Bible saw and heard:
Sushi nail art.
"It took me 3-4 hours to do it. The drying part took long!" - Roxy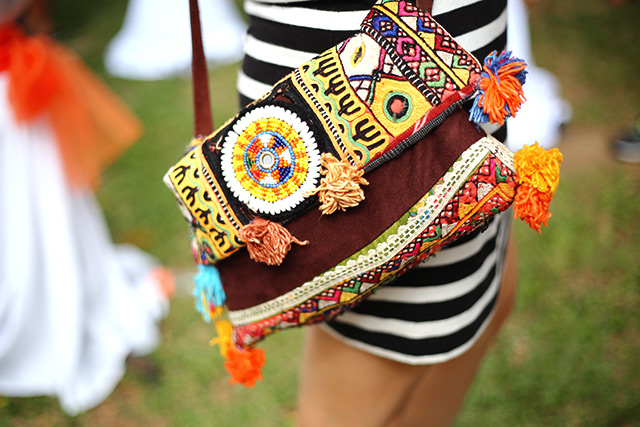 Leona Lavina Panutat's boho satchel.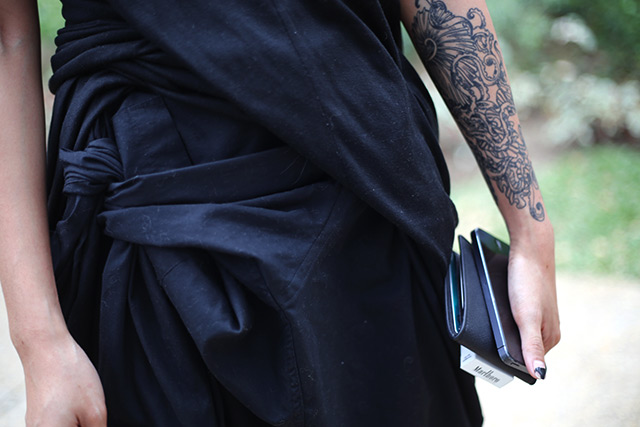 ADVERTISEMENT - CONTINUE READING BELOW
Folds and tattoos.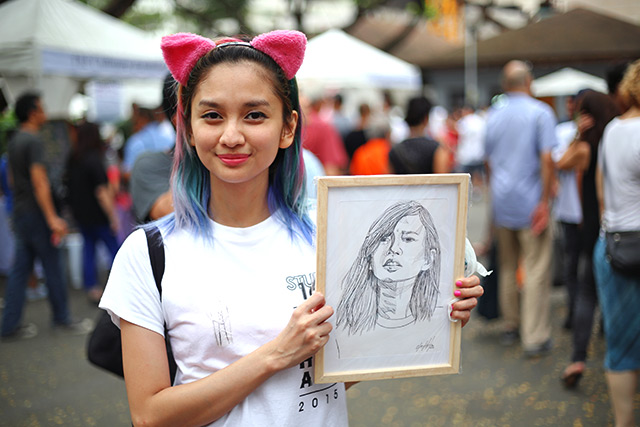 "My paintings were gone by 10 A.M.!"
-Yeoh, while holding a piece from a fan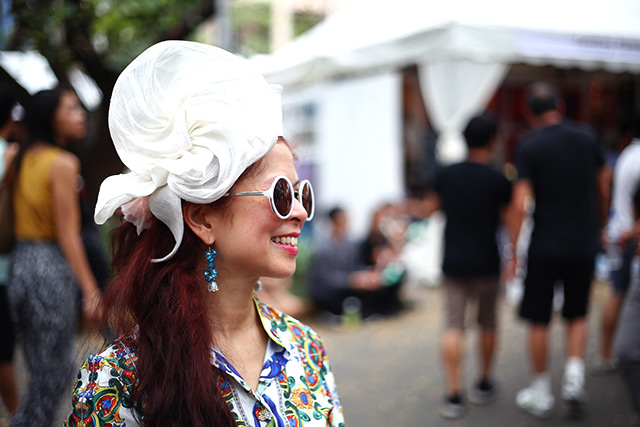 "Can we take your photo?
"Yes! But can you take ours first? Trade tayo!"
- Tessa Prieto-Valdes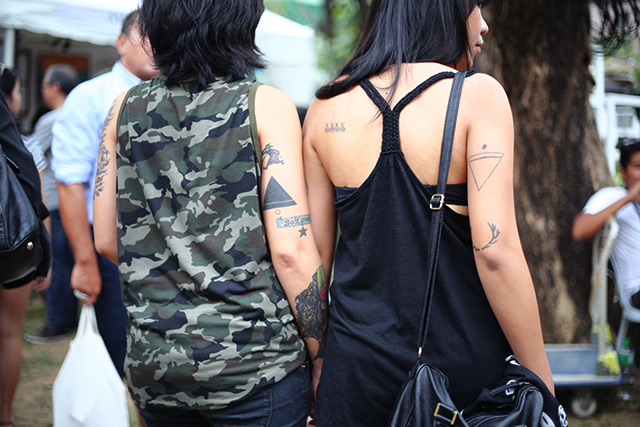 ADVERTISEMENT - CONTINUE READING BELOW
Pair tattoos.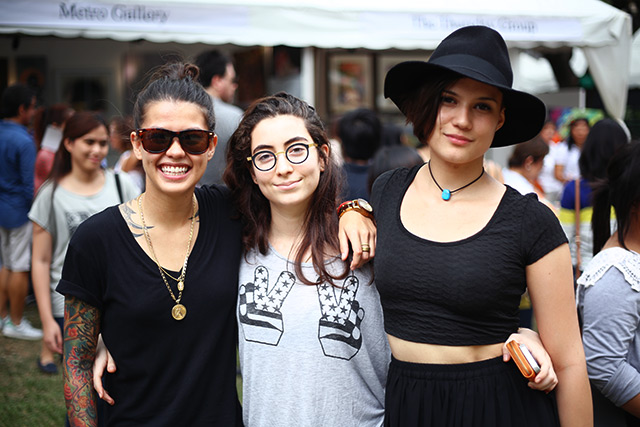 "I'm the cream of the Oreo!" says Katarina Ortiz, flanked by Divine Smith and Lucia Fischert.
Black, white and grayscale for Jacque de Borja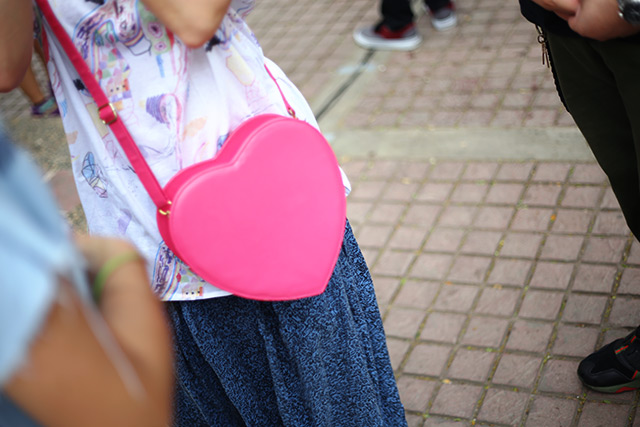 We heart @badgalgivi.
ADVERTISEMENT - CONTINUE READING BELOW
Launch the gallery to see their full-length #OOTDs. (And stay tuned for our 5 chicest buys from Art in the Park.)