The memories I have from my job interview with Pauline Suaco-Juan are still as vivid as if it just happened yesterday. I was applying for an editorial assistant position for Style Bible, but the way she made me turn around to get a closer look at what I'm wearing and then had me describe each piece of clothing, it felt like I was being screened for Binibining Pilipinas. Not that I'm complaining, because never in my entire existence have I ever imagined sitting across the table from the iconic editor in chief of Preview Magazine—it was surreal, dumbfounding, and nerve-wracking all at once.
On a bigger picture, I'm just one of the many, many people in the industry who are lucky enough to have been mentored by a fashion great—and not just any fashion great. If you do not know what the name Pauline Suaco-Juan means, then you're most definitely not into fashion. You do not talk to her not knowing your Blahniks from your Louboutins, or your Hermes Birkins from your Kellys. Her opinion—we dare say it—is the only one that matters.
ADVERTISEMENT - CONTINUE READING BELOW
Celebrating her 15 years of championing Filipino talent and shaping the history of the local fashion scene, last night at Vask Modern Tapas & Gastronomic Cuisine in Bonifacio Global City, the Preview and Style Bible teams gathered to pay her a much-deserved tribute as she decides to step down as the glossy's editor in chief.
CONTINUE READING BELOW
Recommended Videos
Related Stories from Preview.ph
Isha Andaya-Valles, who's set to take over the EIC post, shared how it's like working with Pauline. "There is something about Pauline and her leadership style that makes you strive really hard to gain her approval and hopefully impress her." She also notes, "Hearing positive feedback from her about work that you've done is so inexplicably rewarding, I'm sure everyone else on the team will agree. This has fostered a work ethic built on integrity, responsibility and a desire to produce content that is worth reading and viewing."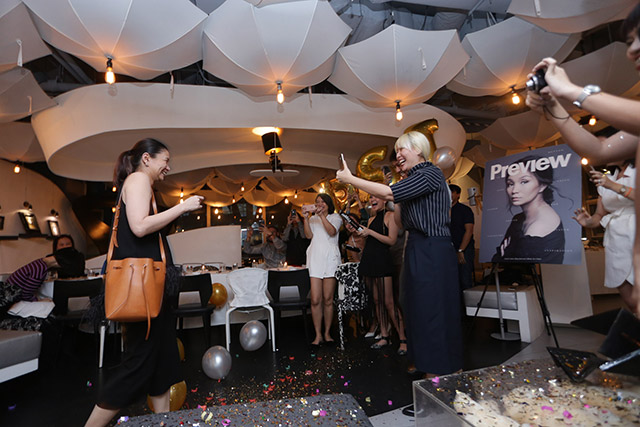 ADVERTISEMENT - CONTINUE READING BELOW
"Surprise!!!"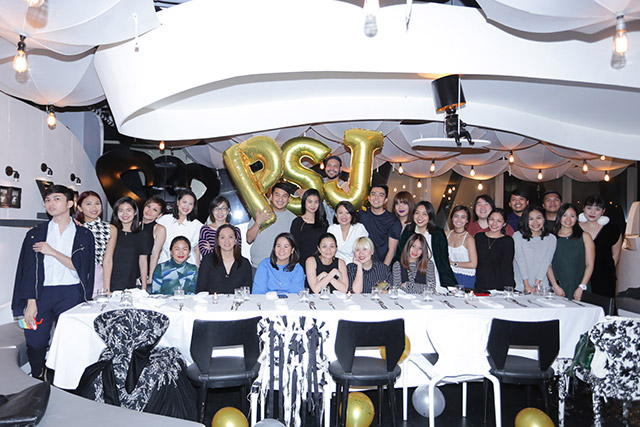 PreviewTheStyleBible Class of 2016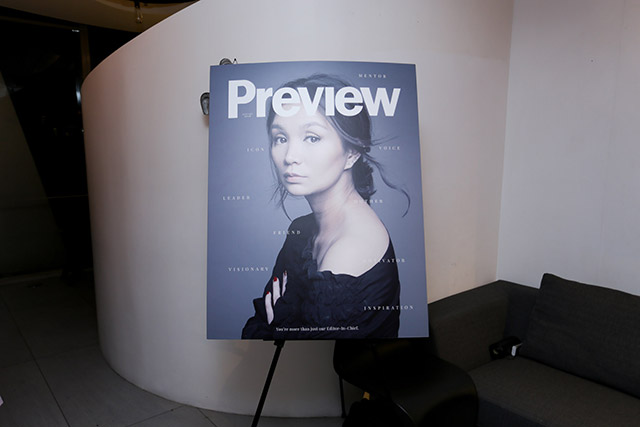 ADVERTISEMENT - CONTINUE READING BELOW
Because she's our ultimate Preview Girl.
Lisa Gokongwei-Cheng, President and Chief Operating Officer of Summit Media, didn't miss the chance to also thank Pauline for her outstanding work and give her the credit she deserves, referring to her as "an editor who comes once in a lifetime." To which, she added: "She not only has vision, but the talent and image you associate with a person in fashion. But more than all that, she loves the industry, and has actively pushed its boundaries, discovering and mentoring so many talents. Many photographers, stylists, designers, and even the so-called It girls, in some way, were helped by this outstanding person."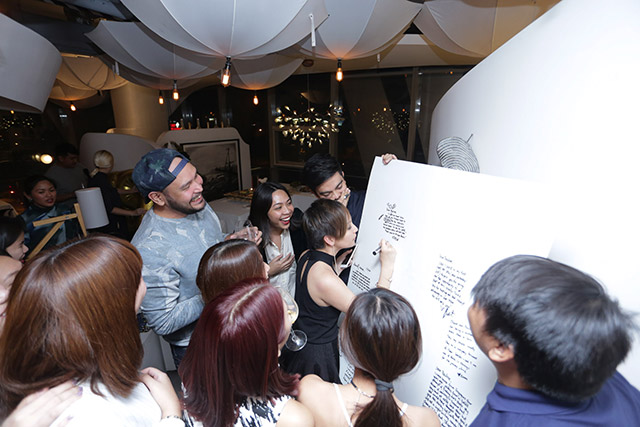 ADVERTISEMENT - CONTINUE READING BELOW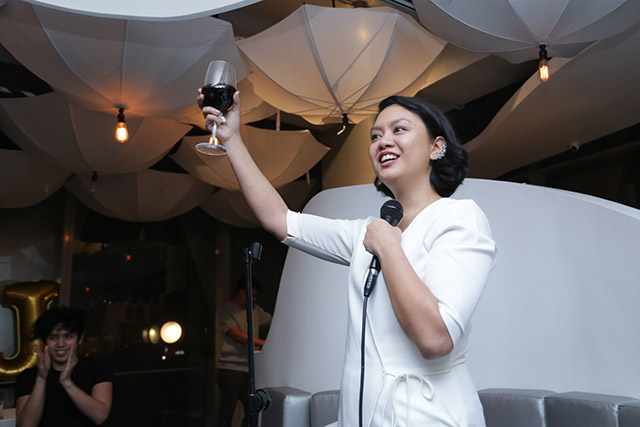 Along with her closest friends in the industry, we raise our glass to the ultimate #ImAPreviewGirl.
"Back in 2000, a good editor was already hard to find (they still are!), what more a good editor for the country's top-selling fashion magazine Preview, who had to be a woman of substance with a mastery of style? We not only found in Pauline a good editor but a great one—and one who would change the landscape of Philippine fashion in the decade and a half to come. She almost said no (she was putting up the Nail Spa with her friends and only meant to dabble in Preview as its fashion editor to while the time away!). Thank you, Pauline, for saying yes, and for pouring your heart, soul, blood, sweat, and tears in the next 15 years into Preview in your mission to make Philippine fashion great again. What a legacy you have left!" —Myrza Sison, Editorial Director, Summit Media
ADVERTISEMENT - CONTINUE READING BELOW
"It's humbling how somebody everybody looks up to would actually listen to you and value your work. I think that's how we all fell in love with Pauline. We all saw her as an icon. Some of us were even scared of her. Then we'd find out she's actually a kind person who nurtures, loves deeply, and teaches passionately." – Ichi Apostol-Acosta, Deputy Group Publisher, Summit Media

"It was always great to work with Pauline because her mind doesn't stop thinking. She is one person who had great foresight. Pauline also had a knack of finding great talent. Preview made many people from the fashion industry. She mentored and nurtured each one until they found themselves. A talent she seems to have." - Tara Santos, former Team Publisher of Summit Media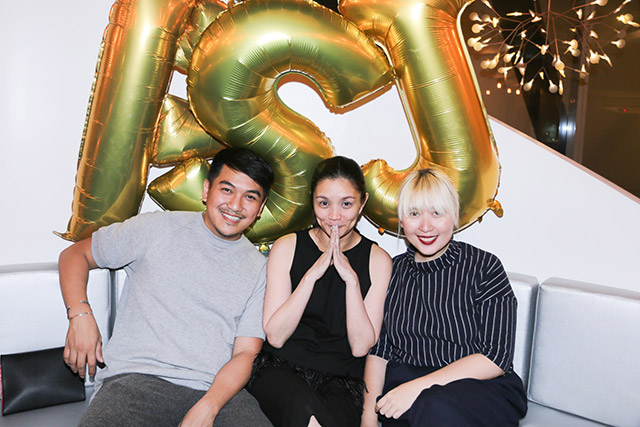 ADVERTISEMENT - CONTINUE READING BELOW
"I've been fortunate to work with a lot of editors in my career but I have to say, Pauline has been the best. Her insight for talent and style is unparalleled and definitely incomparable - always so spot on. Working with her has been nothing short of amazing because not only do you learn so much, but you get to see things in a whole different perspective. Preview is what it is because of what she has done, and it shows." –Jacqui Halili Co-Salonga, Managing Editor, Preview
"Pauline is my editor-in-chief, my mentor, and my good friend. In the seven years I've worked with her, I've learned that an idea can be expanded into so many angles; you just need to see it in different points of view. [I've learned] that every story shouldn't be just visually strong but also be well-written, that every local designer deserves to be seen, and being one step ahead and having foresight is very important. Working with Pauline means always being at the top of your game; you can't be just turning in a half-hearted piece of work because at the end of the day you know she'll only expect the best. And that's the only way to it." – Daryl Chang, Fashion Director, Preview
ADVERTISEMENT - CONTINUE READING BELOW
"Pauline always has the eye and pulse for new and fresh talent which has been one of the foundations of Preview. I can attest to that because I used to be one of those 'new' talents who had nothing—no connections, no fashion experience, just pure passion and dedication. And she saw through me, took a risk, and gave me a break that changed my life. I will be forever thankful for that." – Vince Uy, Creative Director, Preview
"Pauline as a boss broke stereotypes most people have of a boss. She was cool, she listened, and she had a heart. I looked forward to every single day I went to work because I wanted to hang with her, I yearned for her insights, and I honestly was just in awe of all of her ideas for Preview. She poured out her heart and soul into Preview, sometimes sacrificing family time just to make sure Preview was always the best, and that's what she leaves behind today—a magazine that simply can't be beat because beyond its fantastic images and unique content lie the blood, sweat and tears of an Editor in Chief and her team who work tirelessly every day to give you nothing short of the best." - Agoo Bengzon, former Beauty Editor of Preview
ADVERTISEMENT - CONTINUE READING BELOW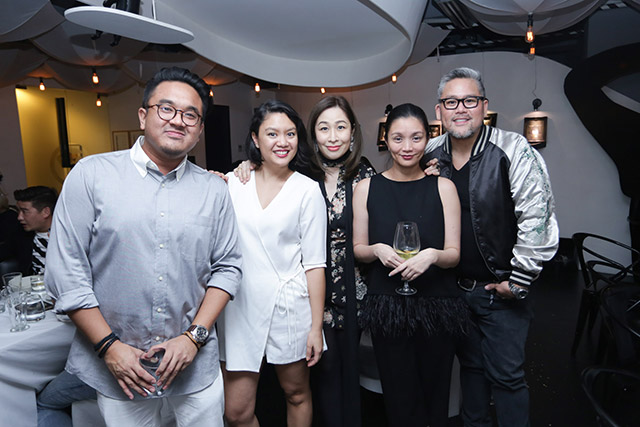 "Pauline's contribution to Philippine fashion is immeasurable. She has always championed Filipino artistry and encouraged emerging designers by giving them a platform to showcase their creations. Her influence goes beyond fashion and extends to its corollary fields, too: photography, hair and makeup, production design... and even to other creative fields. As editors of Preview, one of our dictates is to promote Filipino creativity, and not just in fashion—this includes visual artists, musicians, filmmakers, writers and the like, everyone in the arts, really. She is a true champion, and if her advocacy of Philippine talent is any indication, you can only imagine the amount of support she gives to her own. We all have flourished under her incredible guidance and will dearly miss her!" –Jae de Veyra Pickrell, Features & Copy Editor, Preview
ADVERTISEMENT - CONTINUE READING BELOW
"Pauline is our mother whose love is tough—but true." – Belle Rodolfo, Associate Beauty Editor, Preview
"When Pauline enters the room, it's like you can't breathe—but in a good way. Although she's intimidating, her presence inspires you to do and be better, in terms of both the quality of your work and your personal style." – Maura Rodriguez, Assistant Social Media Editor, Preview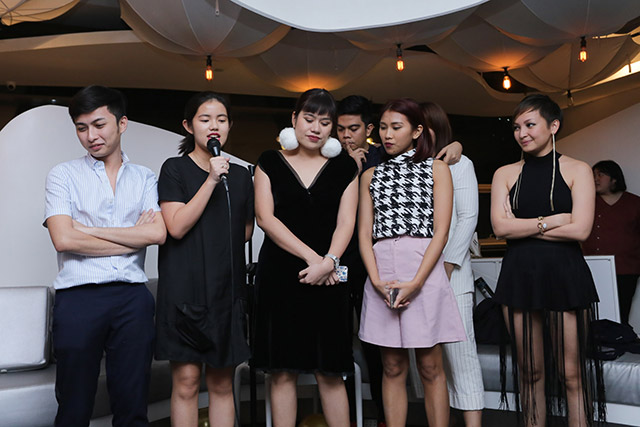 ADVERTISEMENT - CONTINUE READING BELOW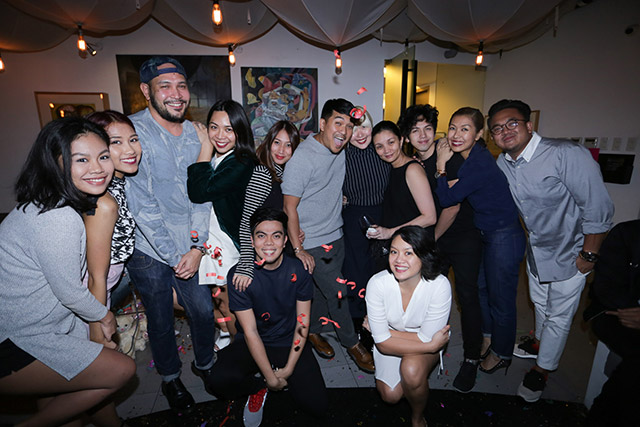 "I used to just dream of having my name included in the Preview staff box, and I still find it surreal to be living that dream for the past five years. Pauline was sure of me even before I had the chance to prove myself and she welcomed me into this creative, wonderful family that I owe my career to. Not seeing her everyday in the office (and ogling at her outfit and shoes!) will take some getting used to, but I'm sure this is just the beginning of far greater adventures for her." –Kat Veloso, Art Director, Creative Solutions
ADVERTISEMENT - CONTINUE READING BELOW
"Honored to have worked with one of the most influential women in fashion. We love you, Pauline!" – Pow Santillan, Senior Graphic Designer, Creative Solutions
"For me, Pauline's nod is a stamp that you actually worked hard and did good work. She's the most constructive and level-headed authority in Philippine fashion. If she has a school that taught Philippine fashion and its history, then my kid will definitely be in it. Her legacy will live on through the people she helped and mentored. Thank you, Pauline." – Mark Nicdao, Photographer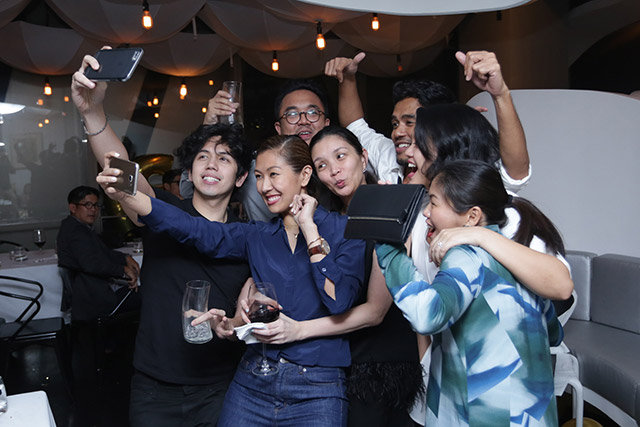 ADVERTISEMENT - CONTINUE READING BELOW
"There are a few women who will forever remain in the history of Philippine fashion that played a fundamental role in its development. Pauline has cemented her place in this position. Shaping an entire generation in how they think, look, and understand fashion. I am grateful to Pauline for many many things; above all that is her unwavering honesty and authenticity - both of which have garnered my utmost respect and admiration. I am extremely proud to call her my friend. Thank you so very much for your sacrifice in the pursuit of justifying our passions." - Rajo Laurel, Fashion Designer
"Pauline Juan is more than just an editor for me. She is my mentor, my inspiration, my fashion fairy godmother and a friend. Being part of PEFTA 2011, she made me feel taken cared of, nurtured and privileged. Working with her will always be one of the highlights of my career. I have never seen anyone love the Philippine fashion industry with such dedication and intensity. I will be forever grateful to her for making sure that emerging designers like me can also have a place in this industry. Thank you Pauline for paving the way." – Ken Samudio, Fashion Designer
ADVERTISEMENT - CONTINUE READING BELOW
Photos by Charles Rodulfo