Ed's note: Our Preview editor-in-chief Pauline Juan is currently in London for the Unilever Personal Care Summit. Below, she shares with us a blow-by-blow account of what's happening at the international beauty conference:
This is a first: the Unilever Personal Care Summit, where the top markets in the world have converged to discover more about Unilever Personal Care. Our journey begins at Claridge's, one of London's most iconic hotels, which is home for the next three days.


We arrived at half past ten at night and I was compelled to capture the famous tea salon at closing time, without the maddening crowd. More than the imposing chandelier, I am blown away by the floral installation: masses of the freshest purple hydrangeas and orchids.

Pamper time: a selection of prestige brands including Murad, Dermalogica, Ren, Kate Sommerville that were (surprise!) recently acquired by Unilever. I'm a die-hard fan—the hoarding kind—of Murad's Invisiblur, which is skincare, primer and (invisible) sunscreen - all at once!
ADVERTISEMENT - CONTINUE READING BELOW


You see what I mean about the crowded lobby? I just wanted to get this OOTD—which I hate posing for because I am always so self conscious—over and done with, though. LOL. I had such a difficult time figuring out what to wear. It was 15 degrees outside, which isn't really that cold. I didn't know how cold it would be at the conference, so I layered a tank under this voluminous cotton sailor top.
The theme of the day
Unilever is a personal care company and the raison d'être for doing what they do is to make our daily lives a little easier, whether it is ensuring you get rid of all the bad bacteria when you wash your hands or simply that you are in a good mood because it is a good hair day.

At the summit, a quick intro to Unilever's Personal Care brands and the science behind them leads us to Sunsilk, where they have substituted the horsehair on this violin with human hair washed in Sunsilk.

The same technology is used in Creamsilk, which is only available in the Philippines. Remember their Creamsilk Hair Sonata? That event was used as a model by Unilever Global. And we see the application today.

We were also introduced to the different social missions Unilever brands have pioneered across the globe. From cutting their carbon footprint to championing women entrepreneurs, to making sure people in the developing world have access to germ-protecting soap, Unilever's causes around the world are not just "corporate social responsibility." They are, in fact, part of its mission and vision.


At the trend presentation, we were introduced to some pretty awesome possibilities and were challenged to work our brains and come up with new ideas much like this edible paper! I dare say that, in the future, paper artists shall be next chefs!

ADVERTISEMENT - CONTINUE READING BELOW
The day ended with a tour of the Dove Gallery in Unilever's headquarters by the river. A lot has been said about Dove's campaign to promote self-esteem especially among girls. This is the Dove tree and we were asked to pledge what we could do to make people believe that they are beautiful. The selfie culture of today brings enormous pressure on girls and we all need to work harder to make sure they realize that the number of likes, fans or followers does not make you you.
Posing (we didn't have the heart to decline) at Dove's photo booth with Therese Garceau of The Philippine Star and Philippine Daily Inquirer's Cheche Moral. Support the hashtag!
Updated November 16 at 3:45 PM
Last night's session with Dove showed the brand's commitment to real beauty.

Its Self Esteem Project hopes to get girls to realize that beauty should be a source of confidence, not anxiety. Dove has found out that 6 out of 10 girls withdraw from fundamental life activities (like swimming, etc.) because they don't like the way they look, and they are on a mission to get girls to feel good about themselves.

More info on the Self Esteem Project is available here.

Day 2 of the Unilever Personal Care summit began in Wallace Place in Clerkenwell, where we met the company's top brass and top scientists, and Q&A sessions were set up with their cleansing, skin care, hair care and prestige departments.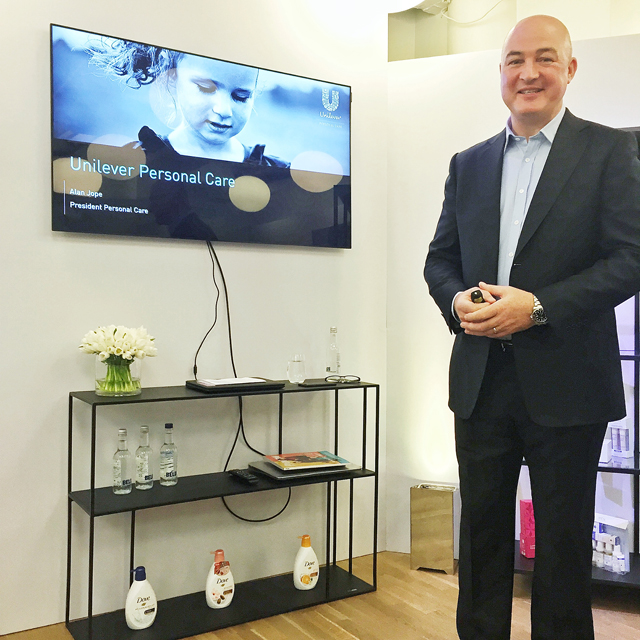 This is Alan Jope, President of Unilever Personal Care, who spoke about their key growth areas: men's grooming, Muslim women, digital and prestige products.
ADVERTISEMENT - CONTINUE READING BELOW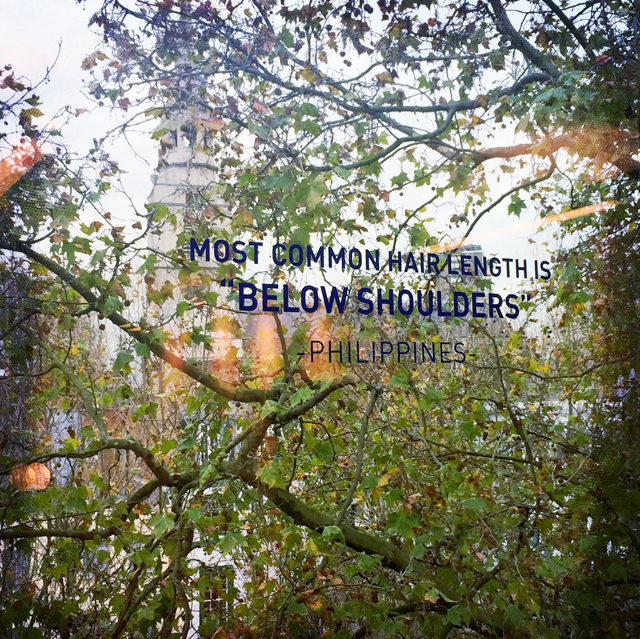 During the hair care session, we learned that while women feel more beautiful, more self confident when they are having a good hair day, creating hair care products to achieve that goal is a terribly complex process as hair condition is different for every person, race, environment and circumstance. The Philippines has a huge hair care market, where Creamsilk is the market leader.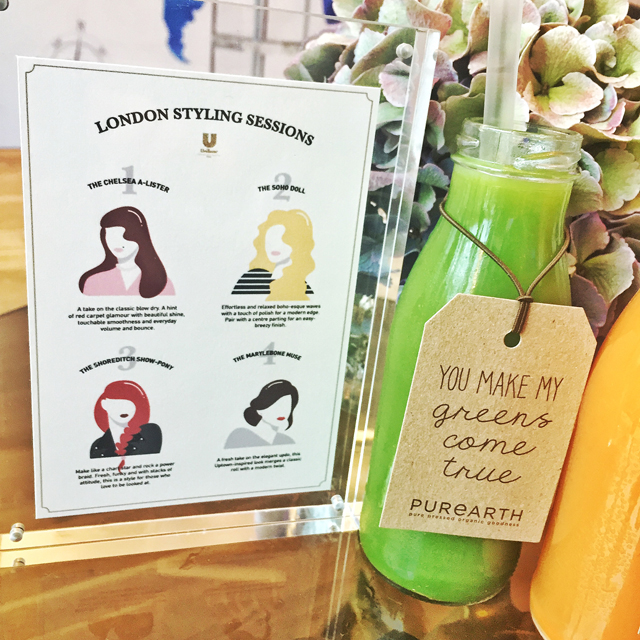 In the afternoon, I was in for a treat. It was time to road test some of Unilever's products. I chose to have a blow dry. I wanted to see how undone 'do was done in London and picked The Soho Doll, which was "effortless and relaxed boho-esque waves worn with a center parting for an easy-breezy finish."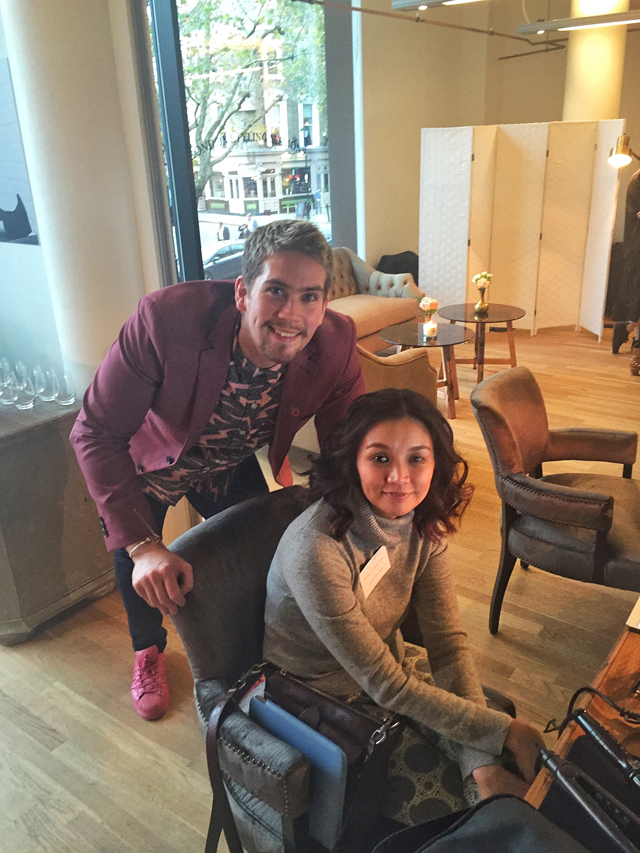 This is Jack Merrick-Thirlway, who blowdried and tong-ed my shoulder-length hair (what can I say? I've proven the statistic above) using Tresemme's Styling Fix, his favorite product in the entire range. At the end of the session, Jack presented me with a dilemma: where would I go that night to show-off these beachy waves?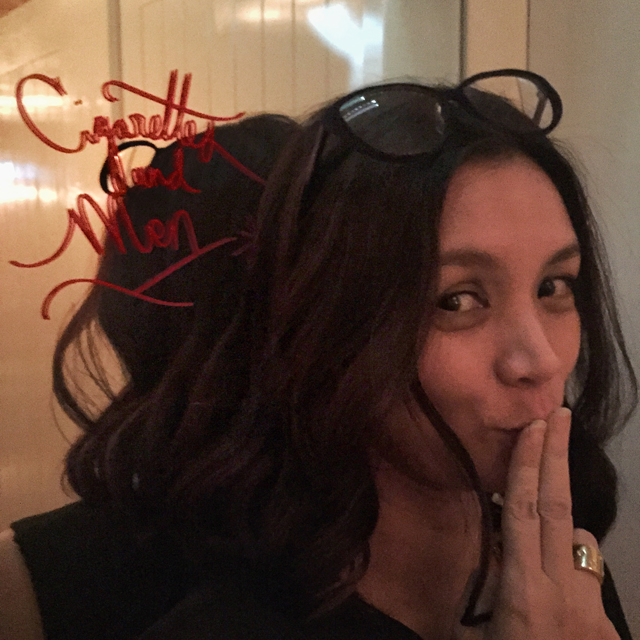 The answer? Chiltern Firehouse for drinks, one of London's hottest nightspots. This was me at 2am fighting jet lag in the women's loo, and I'm afraid my hair was holding much better than my eyes (look at those bags!!!). This was taken by the (in)famous door to the smoking patio.
ADVERTISEMENT - CONTINUE READING BELOW


My OOTD photo in the loo because the lighting was much better here (and because no one was there to see me pose. LOL).
The next day we go home. Before our evening flight, we had lunch with friends at Sushi Samba in the financial district, where its 38th floor vista gave us a panoramic view of the city. The restaurant served fusion Japanese/Peruvian cuisine.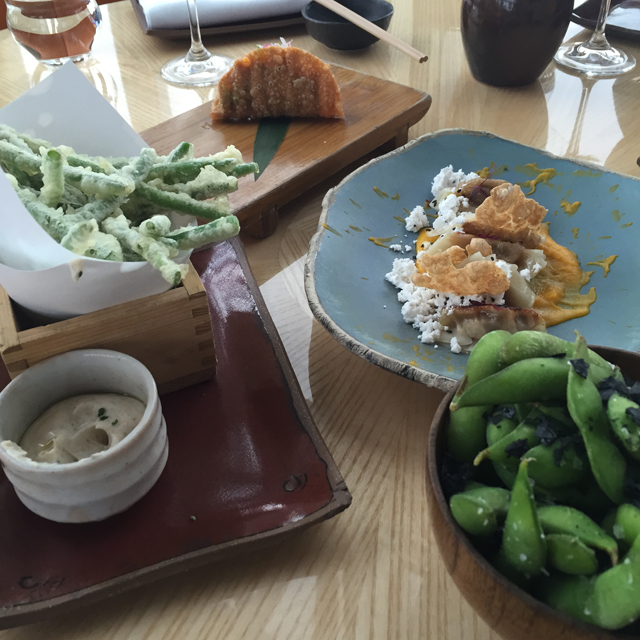 A sample of some of the starters we were still devouring at 2PM.
This was the view at 4:30am.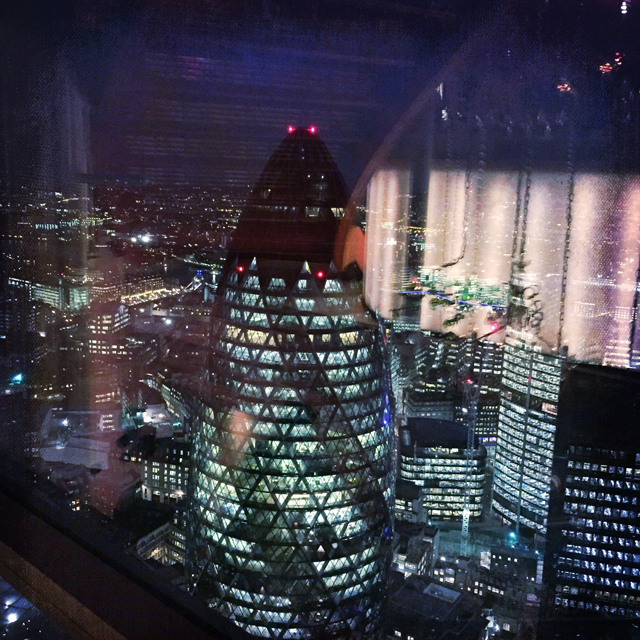 And this was today's London lunch group: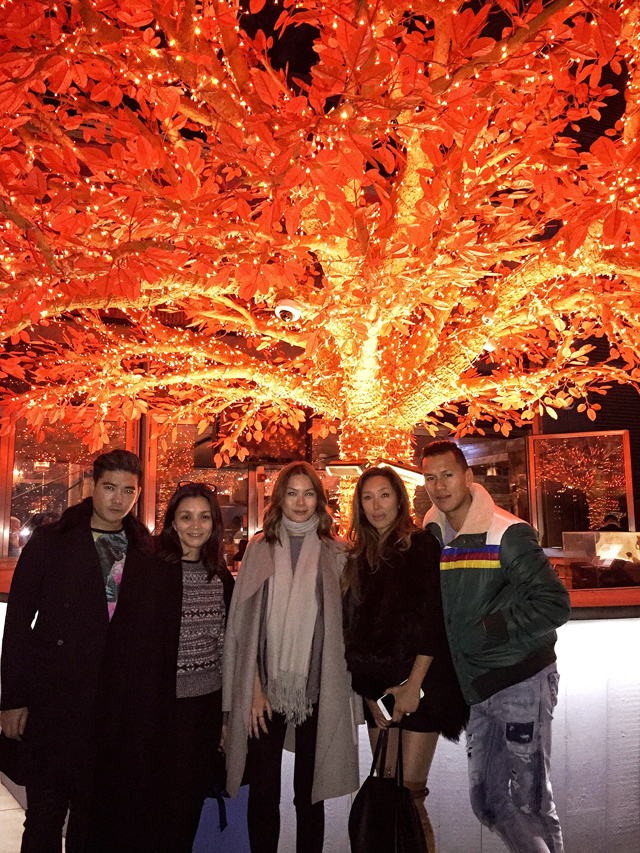 Tim Yap, Pauline Juan, Apples Aberin, Carla Sibal and Dohn Yu.
ADVERTISEMENT - CONTINUE READING BELOW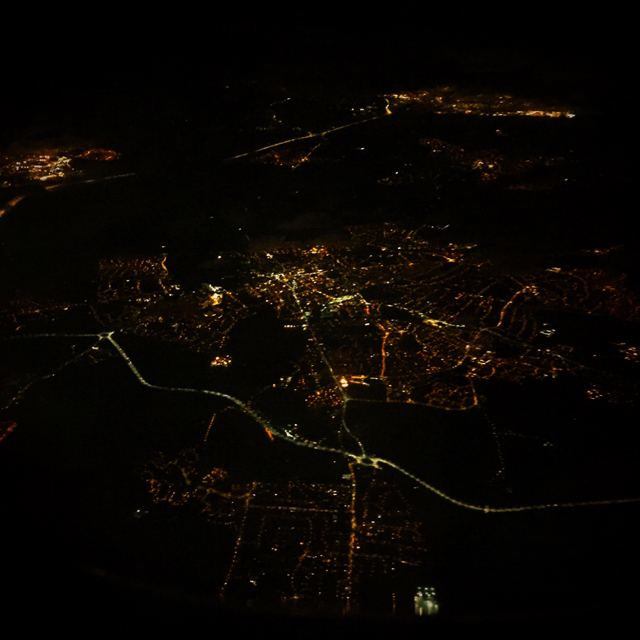 Final view of the city from the plane. Goodbye, London! I love your energy.

For an in-depth report on the Unilever Personal Care Summit, make sure to grab a copy of Preview's February 2016 issue.
Hey, Preview readers! Follow us on Facebook, Instagram, YouTube, Tiktok, and Twitter to stay up to speed on all things trendy and creative. We'll curate the most stylish feed for you!