The digital age has been nothing but advantageous to Asian fashion. Word about unique talent outside of New York, Milan, and Paris have been the talks of the town now more than ever, especially since the Asian celebrities' quick rise to fame because of the Hallyu wave. Stylish K-actresses like Park Shine Hye, Gong Hyo Jin, and Lee Sung Kyung are always seen wearing Korean designers to the red carpet, sharing the spotlight with their local talents and making us love them ten times more than we already do.
Here are three brands we always see her in:
1. Steve J & Yoni P
Couture in everyday wear is the aesthetic that sets Steve J & Yoni P apart from every brand out there. It manages to combine bold prints, edgy styles, and flattering shapes into its wearable pieces, which is why it's no surprise that Park Shin Hye, Lee Sung Kyung, and more celebs are always spotted wearing their pieces in their dramas.
ADVERTISEMENT - CONTINUE READING BELOW
Park Shin Hye wearing Steve J and Yoni P in Doctors
Lee Sung Kyung in Flower of the Queen
Even Preview girl Aimee Song loves this brand!
2. Push Button
The mind behind Push Button is a true artist. An advocate for local Korean fashion, Park Seung Gun sets his brand apart by creating quirky pieces, even releasing a collection inspired by Frida Kahlo for his Spring/Summer 2015 collection. Gong Hyo Jin, who you might recognize from The Producers and It's Okay That's Love, is one of the brand's most notable mannequins. Girls Generation's Tiffany, and Miss A's Bae Suzy are only some of the stars often seen in Seung Gun's rising streetwear brand.
Gong Hyo Jin wearing Push Button in Jealous Incarnate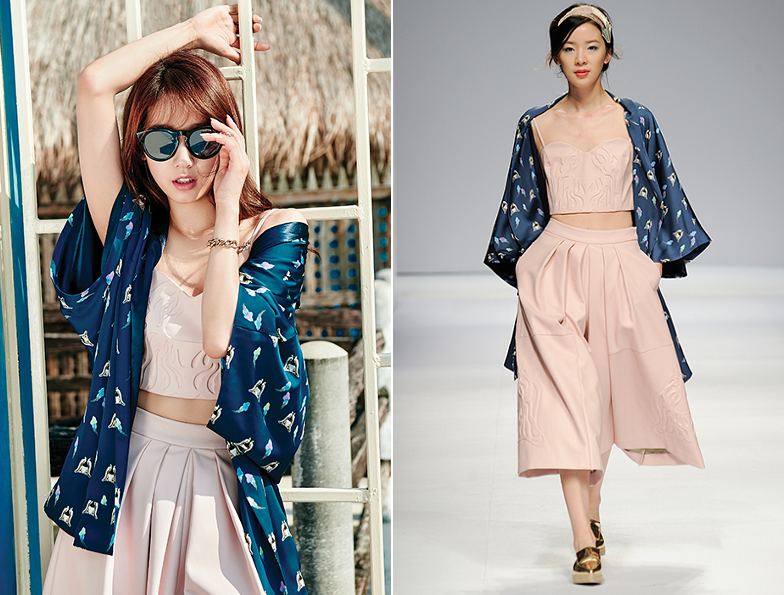 ADVERTISEMENT - CONTINUE READING BELOW
IMAGE kpopbreak.com
Park Shin Hye in pieces from the Spring/Summer 2015 Collection
Actress-singer Bae Suzy in Push Button for Ceci Korea
Kiko Mizuhara wearing a knit top from the Spring/Summer 2015 collection
3. YCH
From the brainchild of designer Yoon Choon Ho, YCH is Korea's representative brand for rockstar layering and bold prints fit for a queen. That might sound a little contradictory now, but YCH's usage of tulle and ruffles in their pieces can show you exactly what we mean. SISTAR's Bora, Lee Sung Kyung, Park Shin Hye, and more have been spotted donning YCH pieces.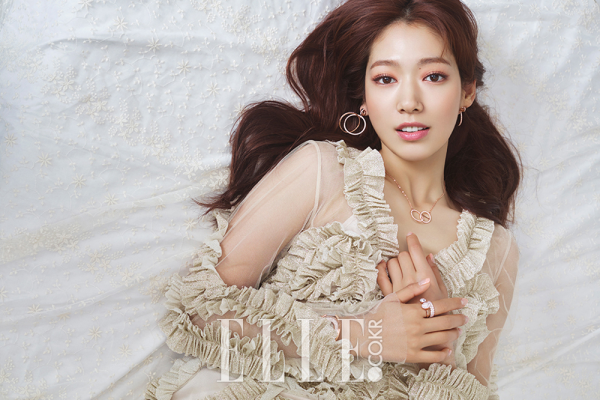 ADVERTISEMENT - CONTINUE READING BELOW
IMAGE Elle Korea
Park Shin Hye in YCH for Elle Korea
Jessica Jung in YCH
Lee Sung Kyung in a YCH 'Queen' shirt
Girls Generation's Taeyeon