Lovebirds from all over the world visit the city just to fasten their locks to the bridges, throw their keys in the Seine river, and to keep a promise of forever. Well, those promises were meant to be broken (literally).
The issue arose last year, when part of the Pont des Arts bridge collapsed under increasing weight of the locks, reported the BBC.
City officials have started removing 'love locks' from the bridges, making it illegal to do so. They have also removed panels of the bridges themselves and plan to replace the metal grills with transparent panels.
"It's the end of the padlocks," said Bruno Julliard, Paris deputy mayor.
Guess too much love just weighs you down… #hugot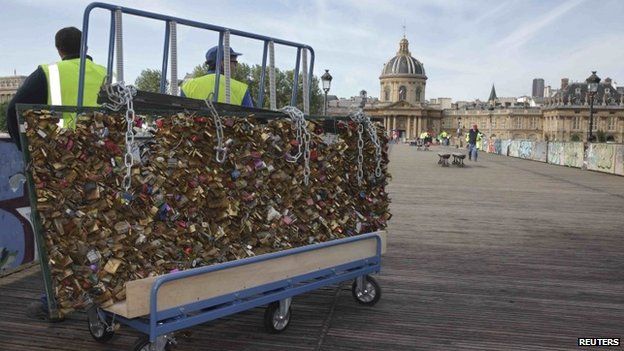 Image via BBC
Main image by Pierre Suu, Getty Images News