Trend predictions are some of the things that we look forward to as editors. In December, this means the announcement of Pantone's Color Of The Year.
Much like this year's Radiant Orchid, 2015's color had already been spotted on the spring 2015 collections of Louis Vuitton, Dries Van Noten, Hervé Léger, and The Row. What color is it? Marsala. It's a reddish-brown hue that leans towards brick only not as deep.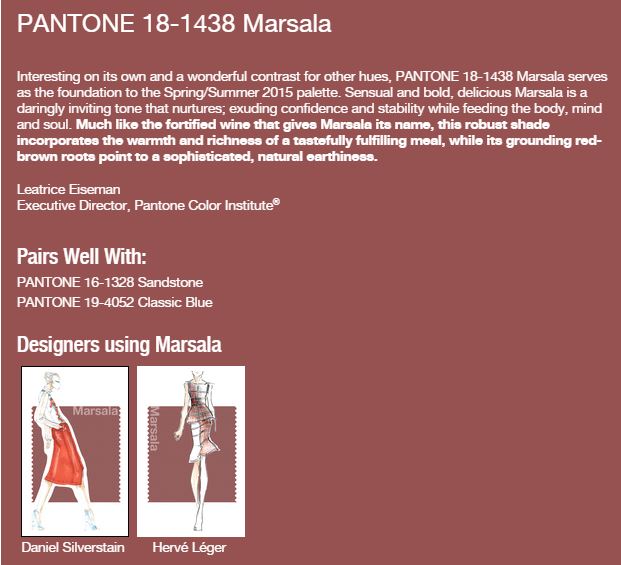 What do you think of 2015's Color Of The Year? Tweet us your reactions.
Photo from Pantone