Fashion designer, entrepreneur, and influencer Pamela Andres may have just turned 24 this January, but she's already making her mark on the local fashion scene. She is the founder and designer of Élan wear, an elevated resortwear brand that specializes in sultry, minimal, up-to-date clothing for both island and city ladies. They are a relatively young brand, having launched on November 23, 2020, when Pam was just 22. As of writing, Élan wear dresses, tops, and accessories have been worn by the likes of Bea Alonzo, Heart Evangelista, Marie Lozano, Sofia Andres, Katarina Rodriguez, Danika Nemis, and more!
Related Stories from Preview.ph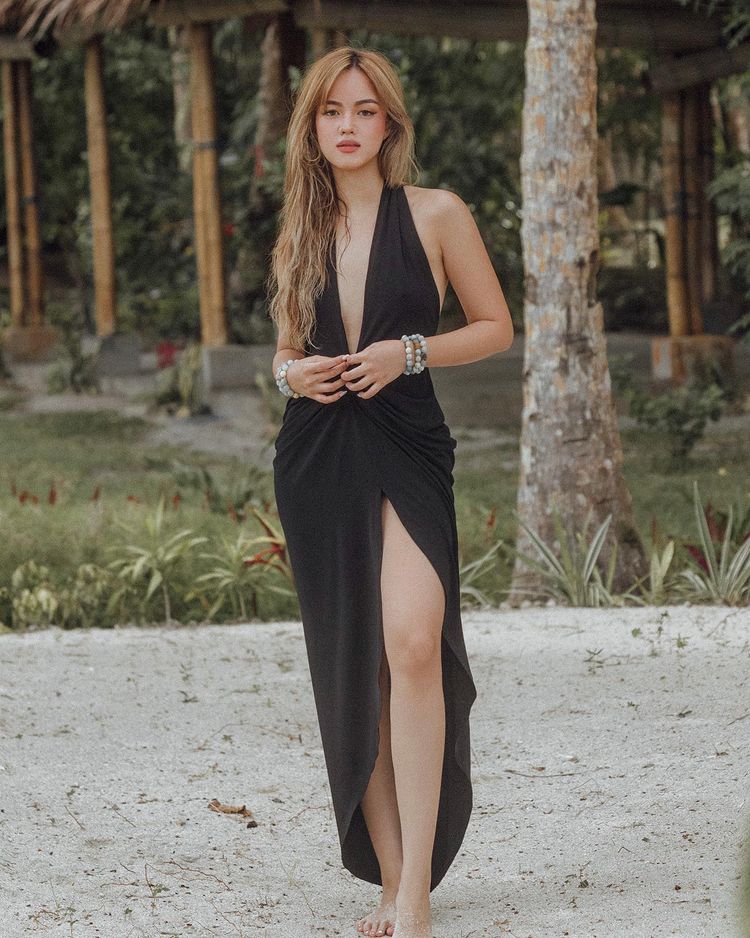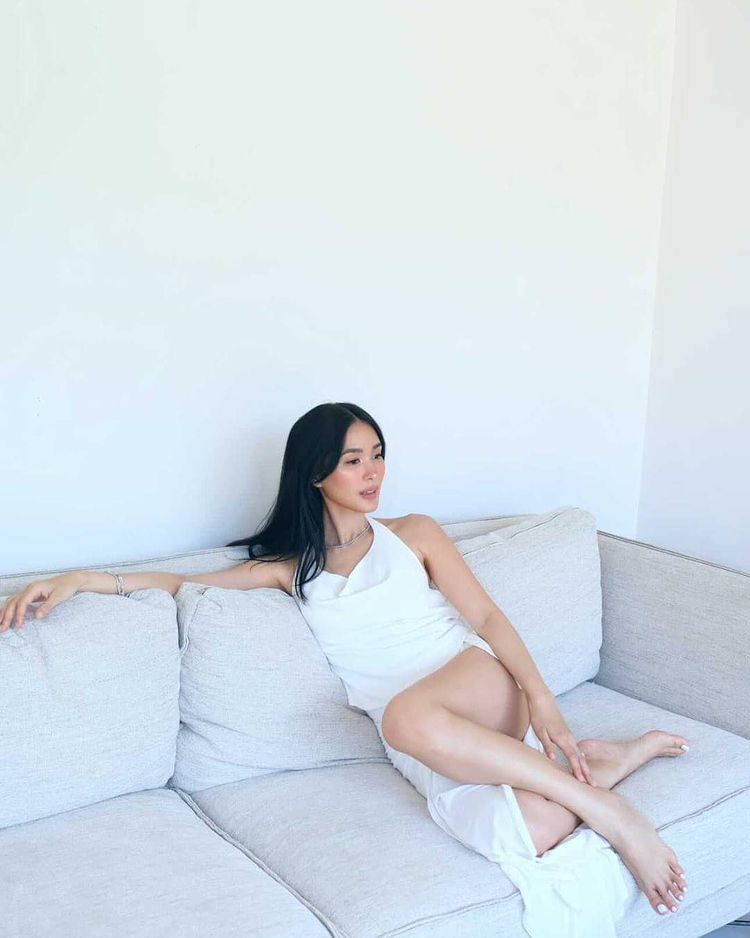 Élan wear has released three collections so far—Sous le Soleil 2020, Déesse de la Terre 2021, and Juliette Collection SS22. While each collection highlights specific cuts and silhouettes, all offer summery, feminine pieces that will inspire any fashion girl to be confident in her own skin.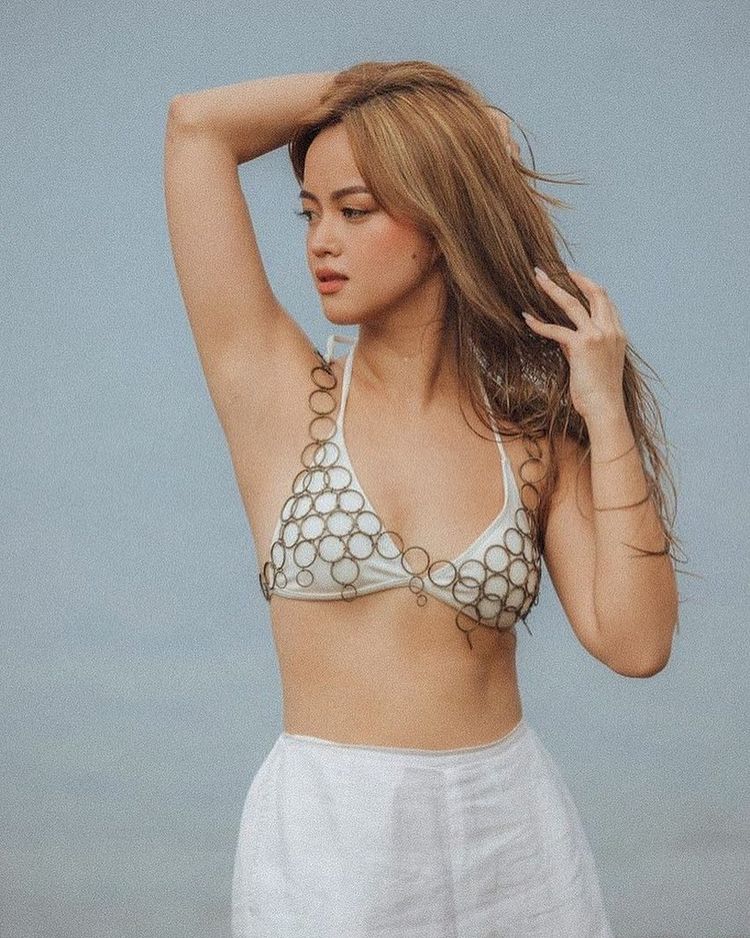 We got to chat with Pamela over email about the inception of Élan wear, and what it takes to run a brand. Read more about her journey below.
Pamela Andres Talks About Her Resortwear Brand Élan wear
Where did your love for fashion begin?
"My love for fashion started when I was really young. My mom was a fashion designer from the '80s-'90s. I fell involve with her clothes even when I was only 5 years old. I learned to figure out how a sewing machine works and altered her clothes to my size, and I still do that up to this day. While kids wanted to become a doctor, I wanted to become a fashion designer just like my mom."
What made you want to launch your own brand?
"It has always been a dream of mine to create a brand that provides women effortless clothing that makes them feel beautiful and sultry in all the right places. Women of different sizes are too afraid of dressing in a seductive way. That is why I always find a way to make every design flattering in all angles."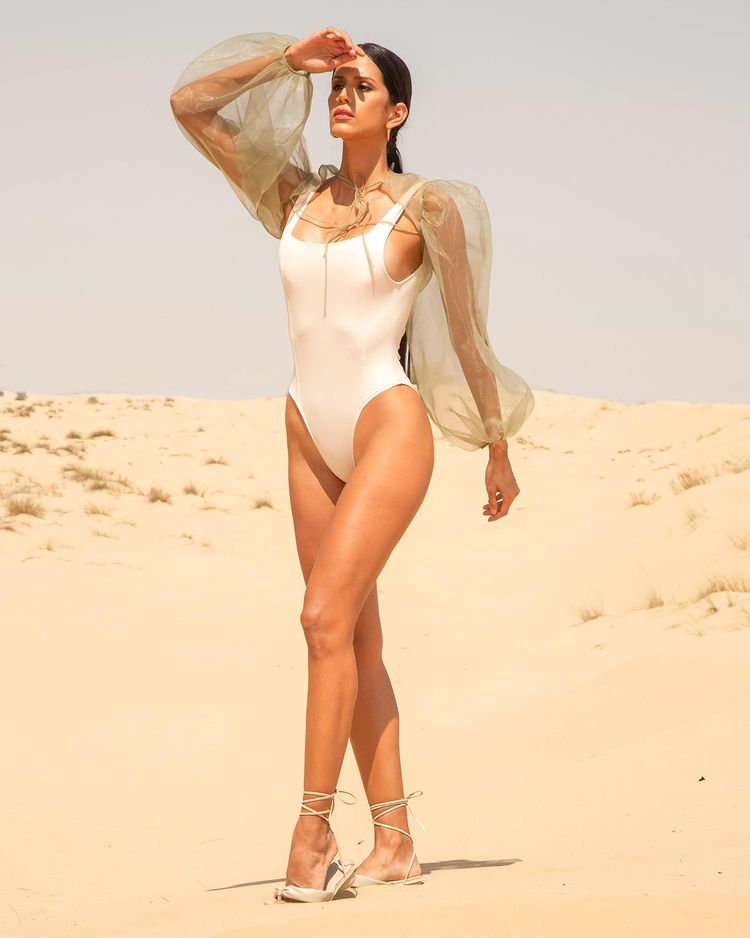 How did Élan wear come about? Could you tell us about what it took to turn the dream into a reality?
"After I finished going to fashion school, I immediately felt the support from my friends and family that wanted me to design their clothing. And that's where I realized my love for dressing other women and the joy I get from making them feel beautiful with my designs. My parents eventually invested in my brand and [I] saved up all my money into creating the brand of my dreams."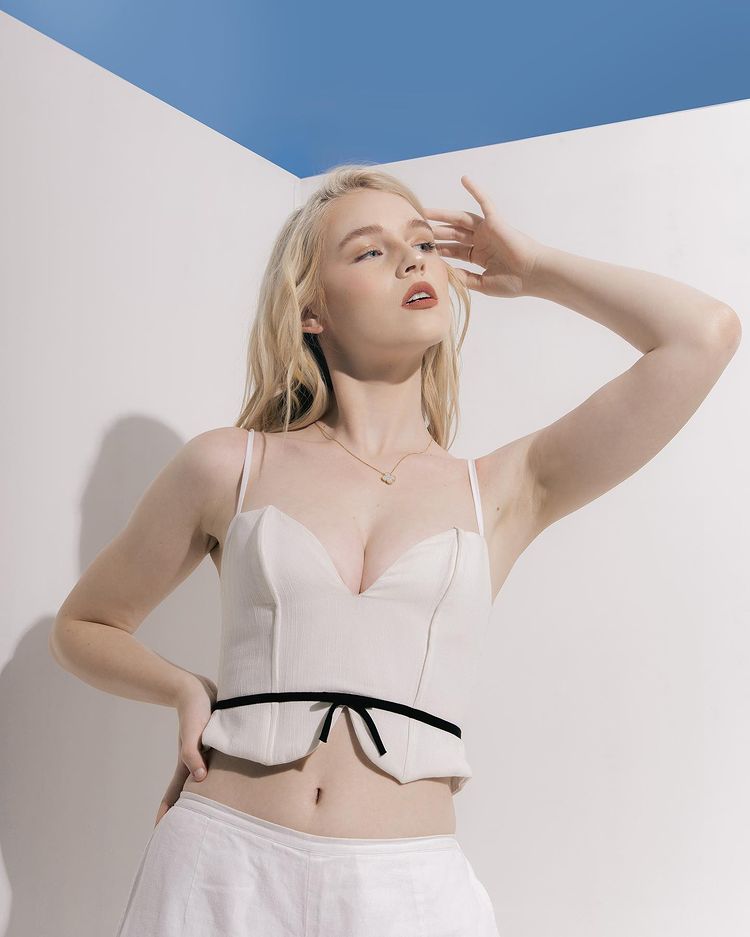 Louisita Long Dress, P10,000.
What were some of the most challenging aspects of setting up a brand? How did you resolve those challenges?
"The most challenging part of setting up a brand is the beginning. Creating a brand from scratch and knowing where to start is a scratch in the head. Before it was Élan wear, it was Pam Andres Clothing first. I was creating custom everyday wear for women. I decided to rebrand since being a one-woman-team was exhausting—from designing to manufacturing, it was all me. I eventually decided to rebrand and create a team to create a resort, casual, and evening wear brand. Rebranding in the middle of a pandemic and having a niche market was a real challenge. Nevertheless, my only option was to believe in my products, as well as tapping the right market. [That] was one of my main strategies."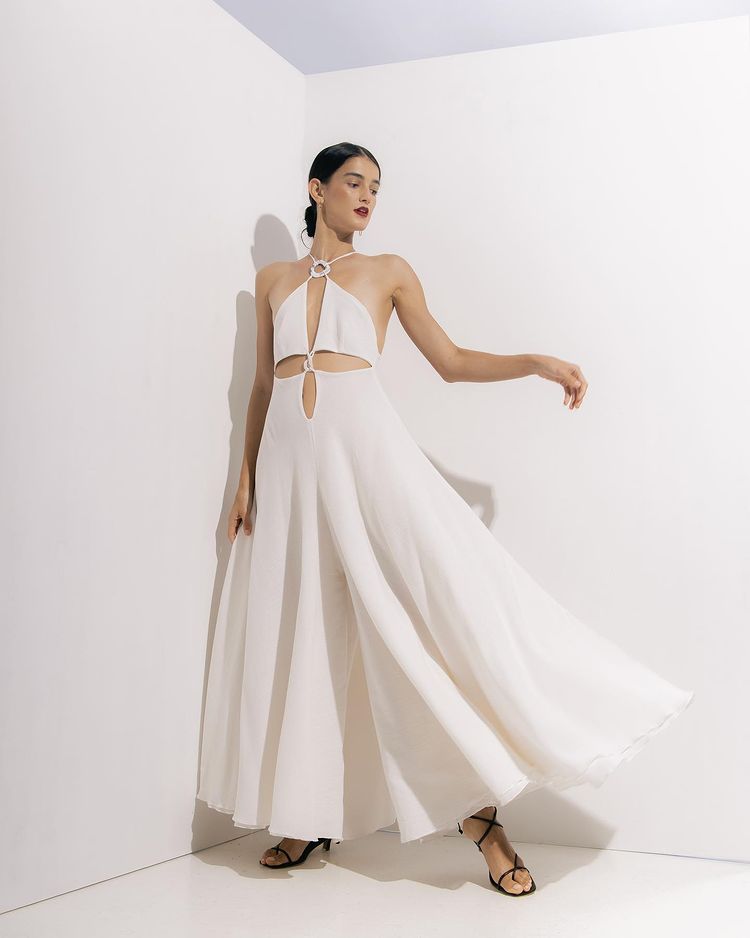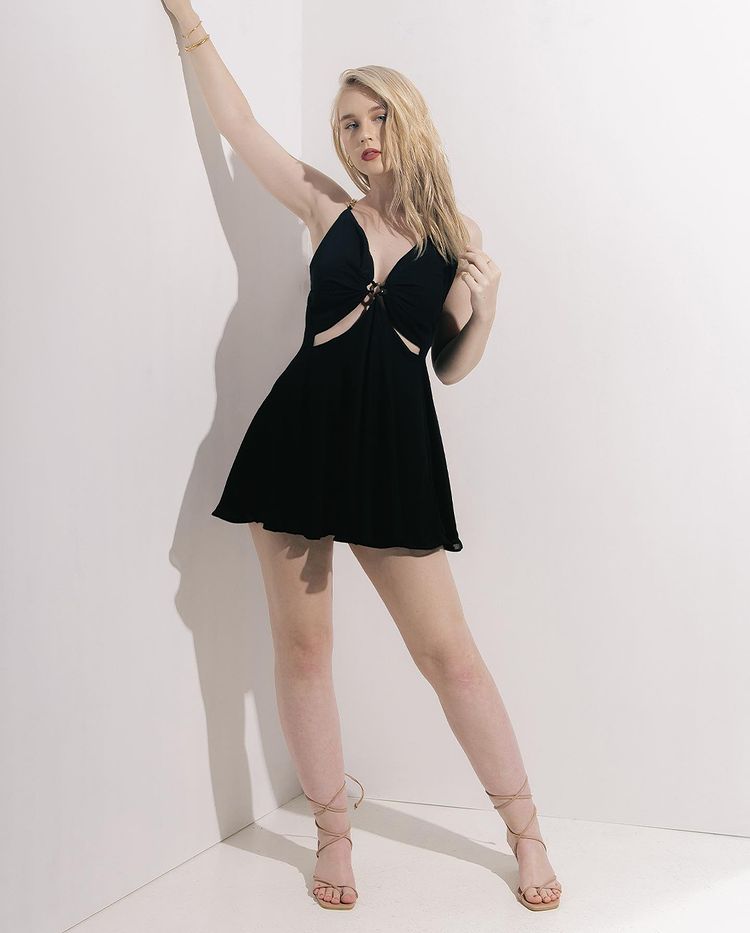 What is the inspiration behind the Élan wear designs?
"I get really inspired with designers like Jacquemus, Diane von Furstenburg, and Versace. Their versatile pieces [which are] very sultry and flattering in all the right places is what stirred me [in] that direction. At the same time, with every collection I get inspired by anything under the sun. May it be nature, iconic women, or going back to any era that's very close to my heart, like the '60s-'90s."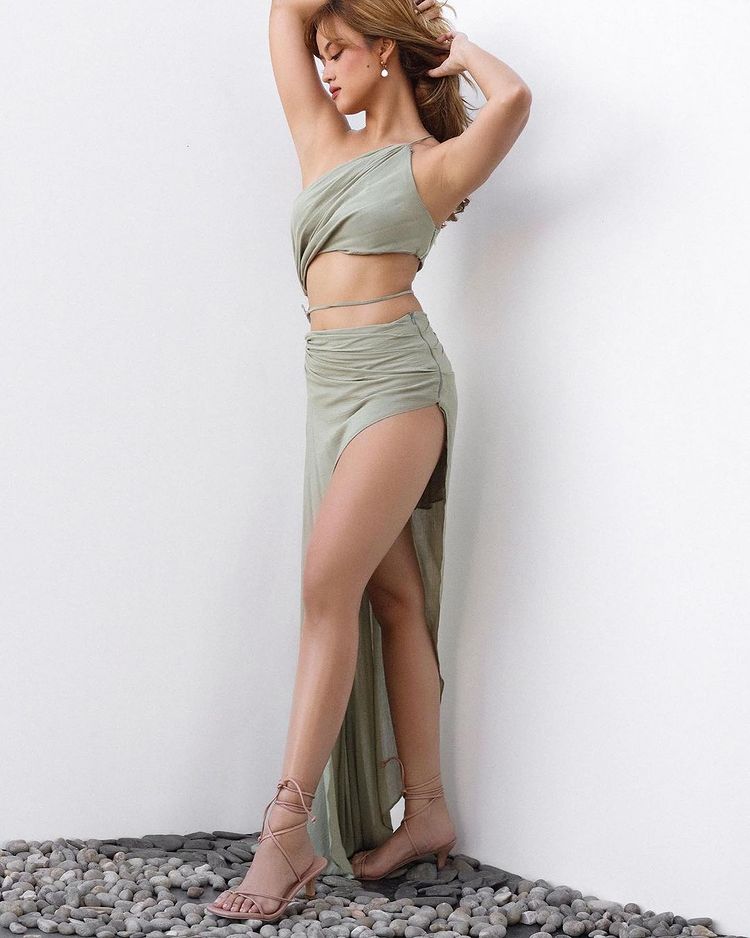 Could you walk us through a day in your life as the creator of a fashion brand? What are some responsibilities you have to attend to, and how much time do your pour into running the business?
"On a daily basis I have to attend to my team over at Élan wear. From production to packaging. I have to be fully hands-on. My social media marketing team needs my attention too since social media presence is very important for our brand. Whilst contionously planning content for my personal page to promote Élan wear."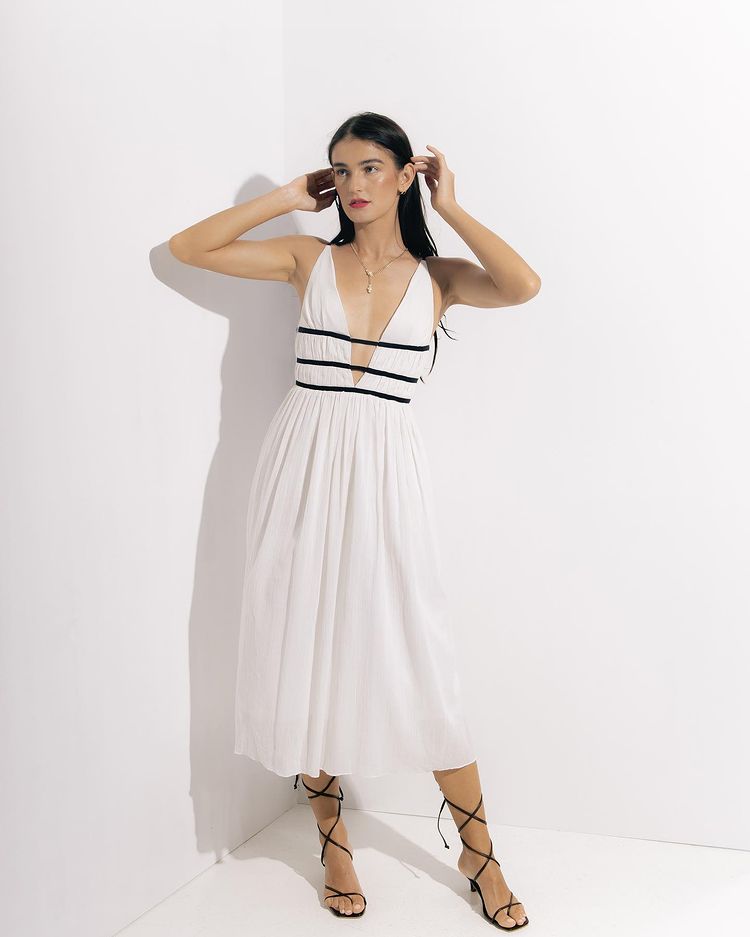 How much did you know about fashion design and merchandising before launching Élan wear? What were the most crucial pieces of foundational knowledge to starting a brand?
"Going to Slim's Fashion and Arts School helped me a lot in learning about the fundamentals of fashion and arts, as well as pushing the boundaries when it comes to designing. That played a big role for me into starting a brand. The merchandising and marketing part of business was all self-taught through experiences of being a consumer and being a fashion content creator whilst working with different marketing teams. Yet luckily, everything we have to learn about is already on the internet, I still self-educate up to this day. "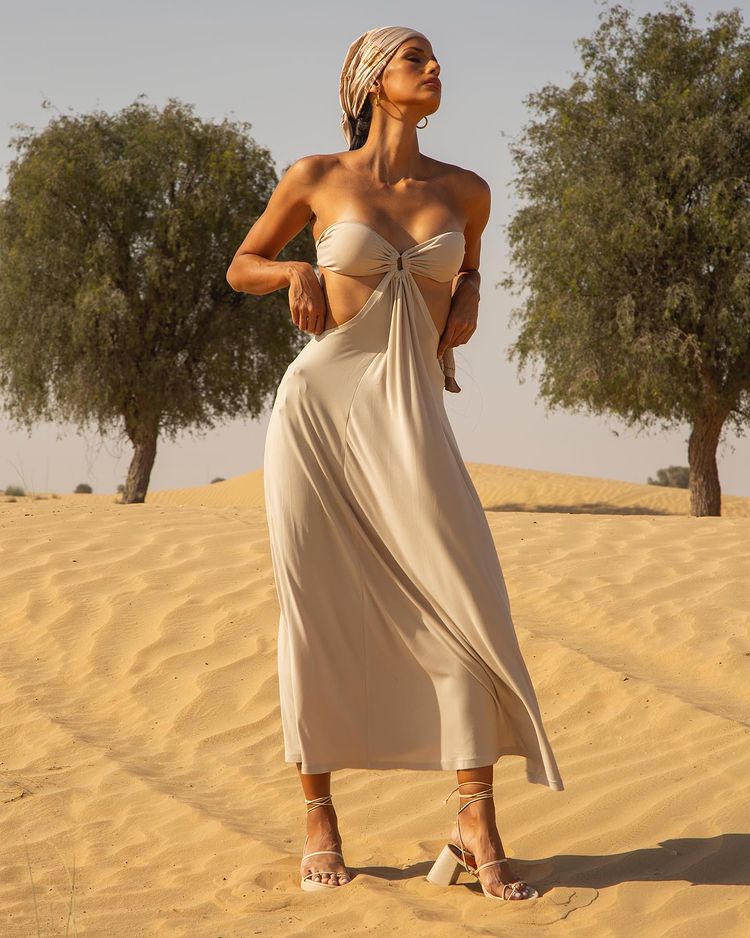 What were some important things about running a brand that you only learned once Élan wear had already been launched?
"One of the most important things I learned was after every time I release a collection, I always have to be ready for the next one. It is a constant release of creative juices."
Based on your experience, what is the best way that a young person (late teens to early twenties) can equip themselves to take the leap and start their own fashion brand?
"Based on my experience, educating yourself in every aspect of creating a brand is very important. From designing, manufacturing, packaging, branding to marketing. and etc. To get that confidence of starting somewhere that doesn't have to be big. You can always expand eventually."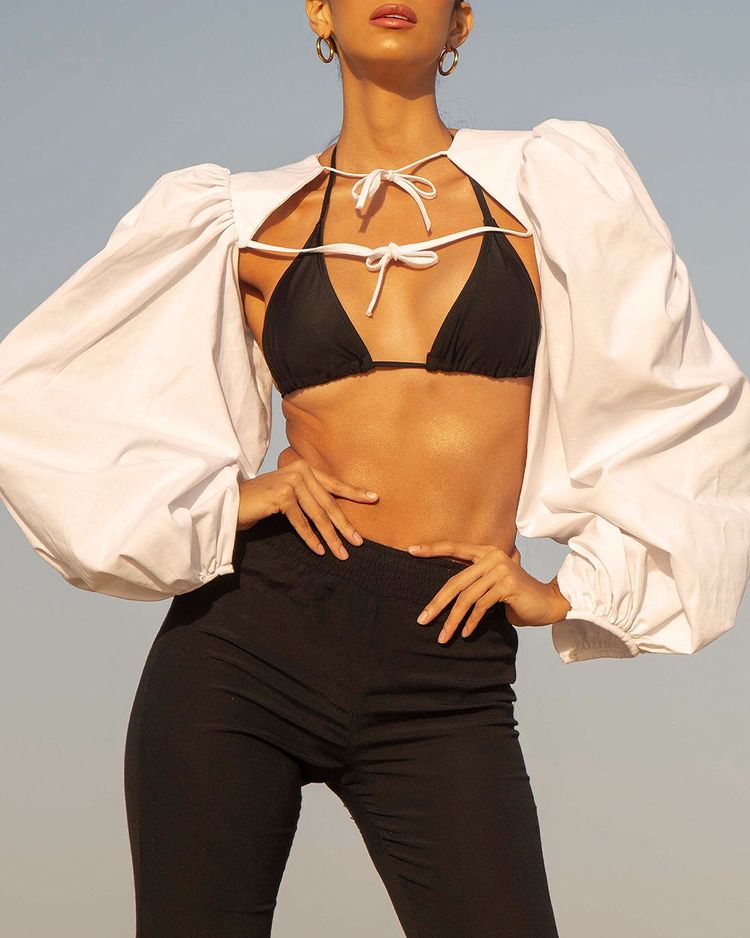 What do you envision for Élan wear in the years to come?
"Our vision is to make women feel beautiful and sultry when dressed in Élan wear pieces and we will continue to do that in the years to come. We currently have a showroom in Pasig, Philippines. And we are hoping to have pop-up stores locally and internationally to provide women all over the world with our designs."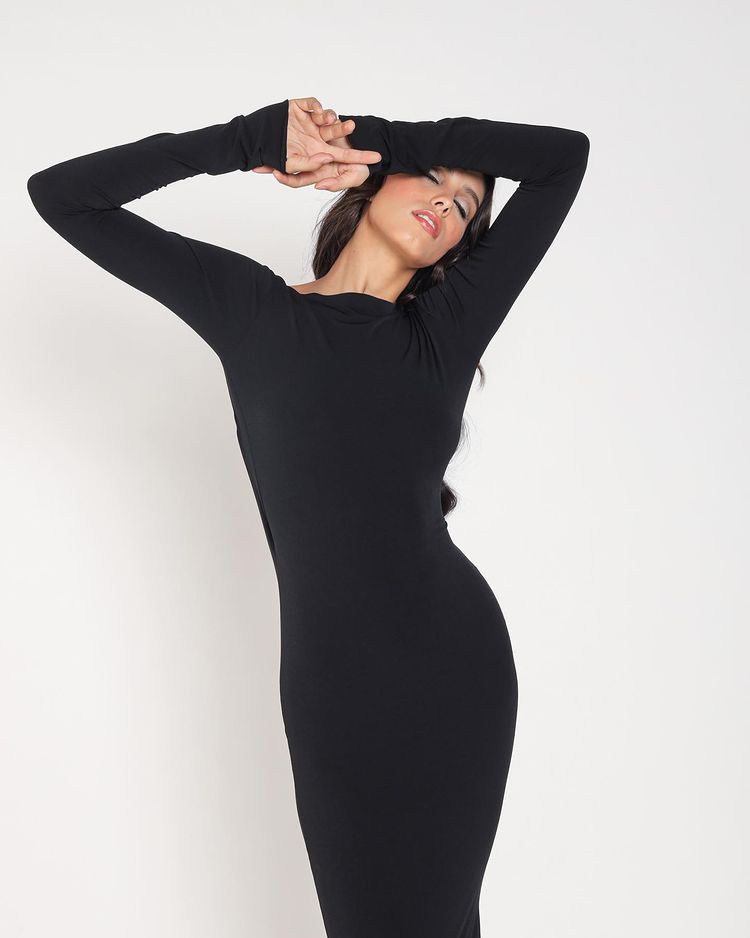 Shop Élan wear at elan-wear.com.
Curious how she juggles being a content creator, fashion designer, and a business owner? Click play and let Pamela Andres show you how she spends her day below!
Introducing Preview's new series: Day in a Life. In each episode, we follow a prominent personality go about their busy schedule. Not only do we get a closer look at their daily routine, we get to know them better, too!