Are you the type to drag photos and illustrations to your desktop? The ones that are just so damn good to look at? Don't worry, you're not alone. Sometimes we end up obsessing about them and even try to look for the rest of the series they belong to (if any), which eventually leads us to the discovery of a new artist we can't help but crush on for their works. Here are six of our current girl crushes whose photographs or paintings we just can't help but stare at.
1. SHELBY DUNCAN, PHOTOGRAPHER
The love began when Shelby received a little red Kodak from her parents. She took it everywhere and now, the photos she captures can be seen everywhere from French Elle to Nylon, and, L'Officiel Hommes. But if you feel like glossies aren't big enough for appreciating her work, she also exhibits at the Arena 1 and Space 1520 galleries in Los Angeles.
2. ELZA JO, PHOTOGRAPHER
In our honest opinion, to call Elza a "photographer" would be limiting what she does, the Dutch visual artist thinks otherwise. Her creative process includes taking large photos before adding glitter, ribbons, fuzzy wires and whatnot to give her bubble-gum creations a little more teeth.
3. MONICA DELGADO, ARTIST
New York based artist Monica has been playing with paint since the age of three. After high school, she returned to Manila and took up Fine Arts at the University of the Philippines, Diliman were she graduated Cum Laude. Still doing what she does best, Monica experiments with unconventional mediums to create sculptural paintings that make you want to touch.
4. SOLEIL IGNACIO, ILLUSTRATOR
Truth be told, we envy the girls in Soleil's illustrations. No matter what they do, their hair just always, ALWAYS, looks so fab, they could probably be cast in a shampoo ad.
ADVERTISEMENT - CONTINUE READING BELOW
5. VALERIE CHUA, VISUAL ARTIST
Though she may be a late bloomer (she only started painting at the age of 20), Valerie is definitely catching onto her peers in the local art scene. She's already been commissioned by the likes of Keds, Clinique, Lenovo, SK-II, and Christian Louboutin Asia for her watercolors that capture the quieter and softer side of life.
valerieannchua.com
6. NIKKI LUNA, ARTIST
Apart from her intriguing art, another reason why we love Nikki's works is the cause behind them. Working with materials distinctly associated with women, she uses everything from fabric to egg cartons to create compelling works that take form in installations.
nikkiluna.com
7. NICOLLE GROVES, STUDENT/ARTIST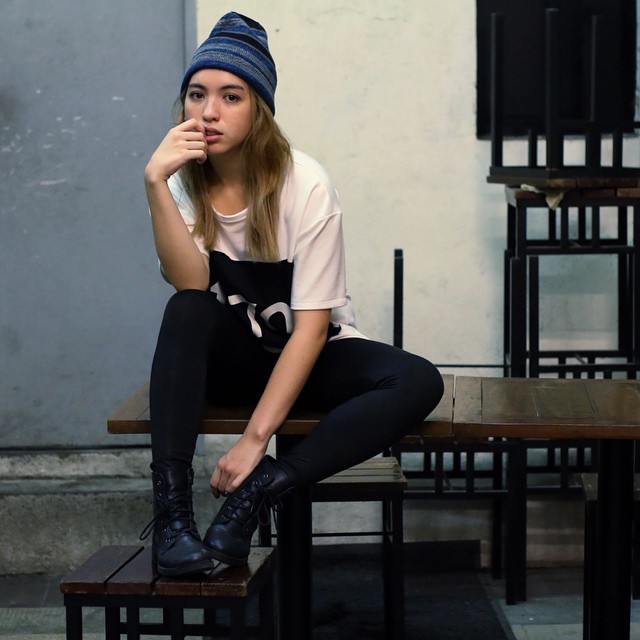 Nicolle is a self-proclaimed cool kid since 1995. Her comic book-like art works are exactly the type girls her age would want to Instagram, hang inside their lockers, or use as a desktop wallpaper.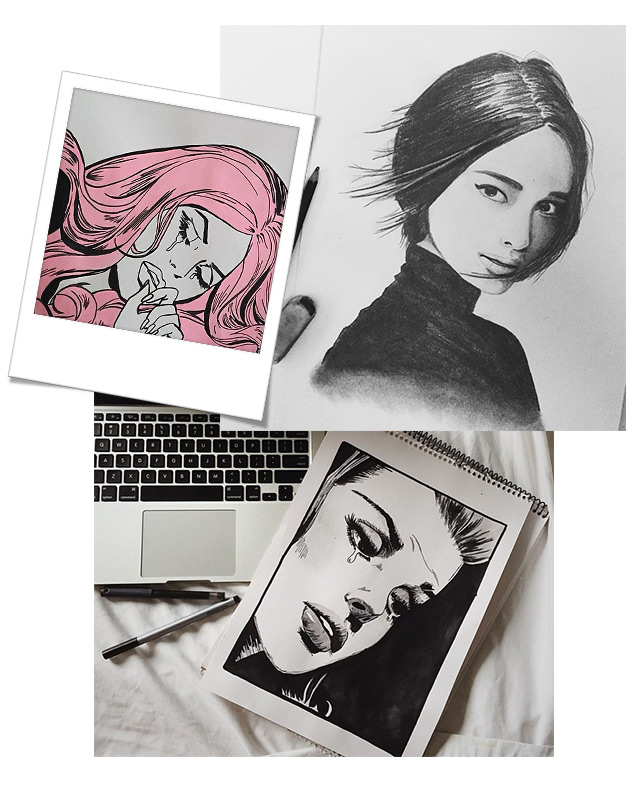 Collages by Yayay De Castro