The holiday season is just around the corner and as might be expected, we're craving for some sparkles and baubles to top off our ensembles, especially when the parties come in full swing. To satiate this craving, we're getting on board with Rich Earth Jewelry for some metals and stones that, we promise, won't weigh you down. We pick the brain of owner and designer, Rica Bañares Manuel, on how she started her jewellery business, as well as her advice to start-ups. Read on as there's something special about this line.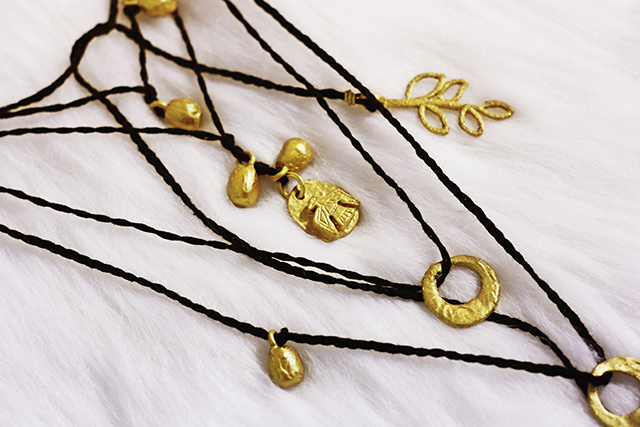 IMAGE Courtesy of Rich Earth Jewelry
What sparked the idea/decision to start Rich Earth Jewelry as a business?
"The decision to start a business happened when I was about to have my own, little family. Working for a retail company entailed a six-day work week schedule, with a shift of until 10pm daily, and, weekends and holidays are regular work days. This setup wasn't really a problem when I was single, but considering how much time I wanted to devote to my husband and baby, I have decided to start my own business. I reflected and brainstormed with my husband Eric, and we came up with a list of the stuff that I'm interested in. Jewelry topped the list! From that day on, I was fixated on the idea of designing pieces that I would personally wear and pieces that would become part of my clients' stories.
ADVERTISEMENT - CONTINUE READING BELOW
"Ironically, I still work until late in the evening and on weekends! However, I feel more fulfilled, happier, and I could already say that this is what I was meant to do in life."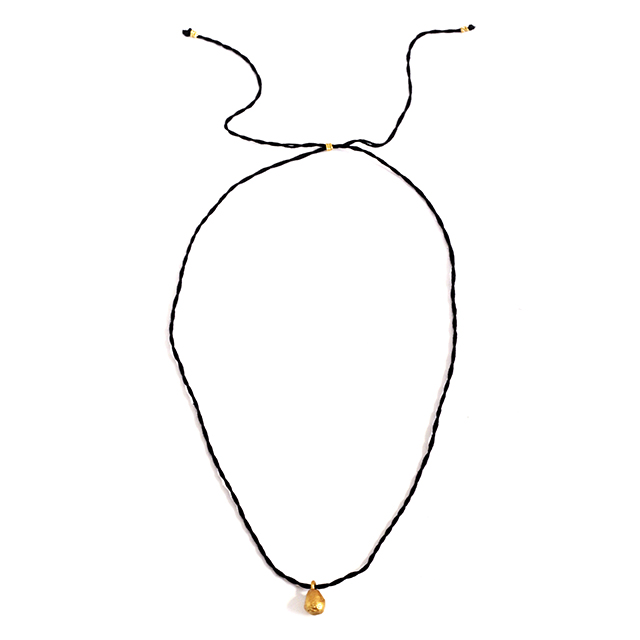 IMAGE Courtesy of Rich Earth Jewelry
How did you make the transition into design?
"Growing up in a home that exposed me to nature and art definitely paved the way for my desire to create beautiful things. A typical summer break would be taking art lessons, music classes, and seeing and experiencing the art of local artisans in the Rizal province. I later on pursued a business degree, worked in technology, finance, luxury and the retail industries. I even ventured into photography. I believe that all these exposure and experiences, talents and skills that I have acquired and developed throughout the years have prepared and molded me for Rich Earth Jewelry.
"My last stint with a luxury retail company has exposed me to beautiful, high-quality stuff, merchandise that's sourced from all over the world, the art of visual merchandising done by a team that's one of the best in the country, discerning clients, and most of all, I was trained to offer nothing but impeccable customer service.
"My love for accessorizing prompted me to learn the basics of creating jewelry, specifically for the designs I envisioned. All the things that I learned and am still learning from my life experiences, are the elements that make up Rich Earth Jewelry's design aesthetic and identity."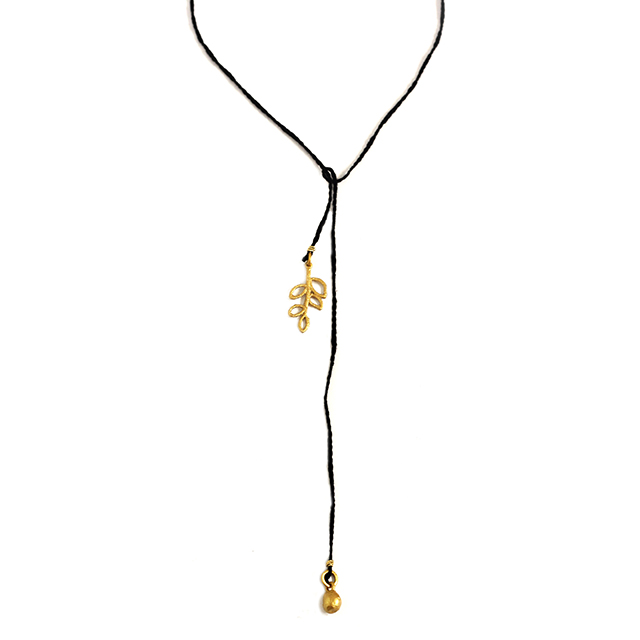 IMAGE Courtesy of Rich Earth Jewelry
What drew you to jewelry and more specifically, to upcycled metals and semi-precious stones as key elements of your brand?
"I've always been fascinated with beautifully crafted jewelry and accessories. I find that it enhances a person's sense of style, and my ensemble wouldn't be complete if I'm not wearing any. I'm drawn to unique and timeless pieces that would surpass current fads. Given my passion for creating and love for beautiful things, I started designing intricately handcrafted jewelry pieces.
"Jewelry is something that's very personal. People are usually drawn to a specific piece because of its color, texture, any element of its design, that in a way, resonates with their individuality, or reminds them of something special and meaningful. I find it really interesting that even if the same piece is worn by different people, it forms infinitely, distinct memories. This piece of jewelry then becomes part of everyone's unique story.
ADVERTISEMENT - CONTINUE READING BELOW
"I prefer upcycled and sustainable metals for it's one way to reduce our carbon footprint, and I'm dedicated in making a conscious effort on protecting the environment. The pieces promote sustainability, not only because of the materials used to create it. It is also designed to be used beyond 30 wears, with it looking exactly the same when it was first used.
"Aside from its evident beauty, semi-precious stones are actually the best way to showcase Mother Earth's natural beauty through fashion. It also contains various energies that connect us to her. Semi-precious stones come in an array of forms and colors, perfect for enhancing one's look, according to her style preference and mood."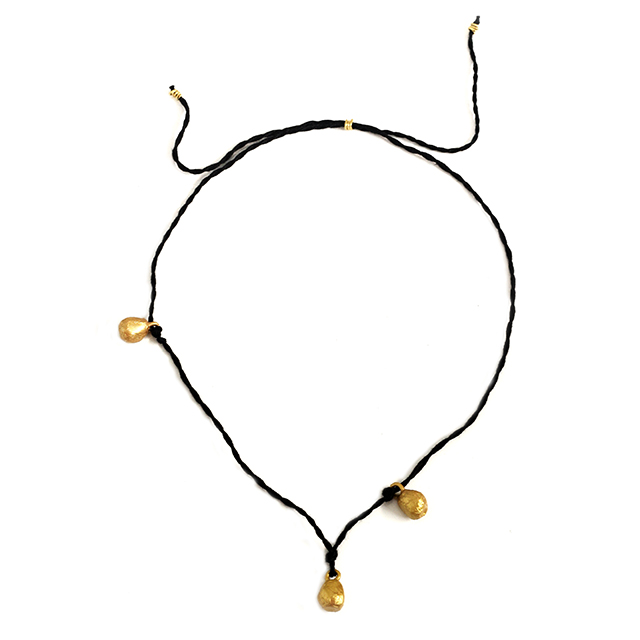 IMAGE Courtesy of Rich Earth Jewelry
Tell us about your latest collection. Where did you draw inspiration from?
"We're kicking off the holiday season with the ORO Collection. Through a fusion of Rich Earth Jewelry's classic elements—rich, golden nuggets, 100% cotton FILÍA cords, ROPÍ™ handmade beads, and 18k yellow gold dipped chains—the pieces from the ORO Collection are perfect for adding touches of elegance to casual and resort wear. As part of the brand's efforts in promoting meaningful fashion and social responsibility, a portion of the proceeds from the collection will benefit our partner non-profit organizations, Save Philippine Seas, and Mano Amiga Academy Philippines.
"Rich Earth Jewelry's design inspiration is a fusion of ancient and contemporary elements, nature and architecture, the Earth and the sea."

What type of woman did you have in mind when designing the line?

"I don't have a type of woman in mind when I'm designing Rich Earth Jewelry's collections. I am more inclined to think about the emotions that each piece would evoke, the moments that it would grace, and the life stories that the pieces could be part of. The pieces are designed for the banker that is making a presentation to investors, a call center agent celebrating her 5th year anniversary with the company, the doctor who has saved a lot of lives over the week, the employee who finally got that well-deserved promotion, the mother who feels like she deserves something beautiful; to a father giving a gift to his daughter who's getting married. I imagine what the person wearing the jewelry will feel."
Do you have any favorite stones or metals that you're particularly drawn to at the moment?

"My current favorites are lapis lazuli for its vibrant blues, fluorite for its beautiful transition from purple to green, tourmaline for its color variety, and aquamarine because it's my birthstone. The gemstones I work with are mostly raw in nature, but gets a refined impression as the gold metal setting softens its appeal.
ADVERTISEMENT - CONTINUE READING BELOW
"Charles Eames said, 'Design is a plan for arranging elements in such a way as best to accomplish a particular purpose.'
"Every piece that I create may have a combination of different elements, and once completed, my clients find it relevant and would make them feel that the piece was specifically designed for their story."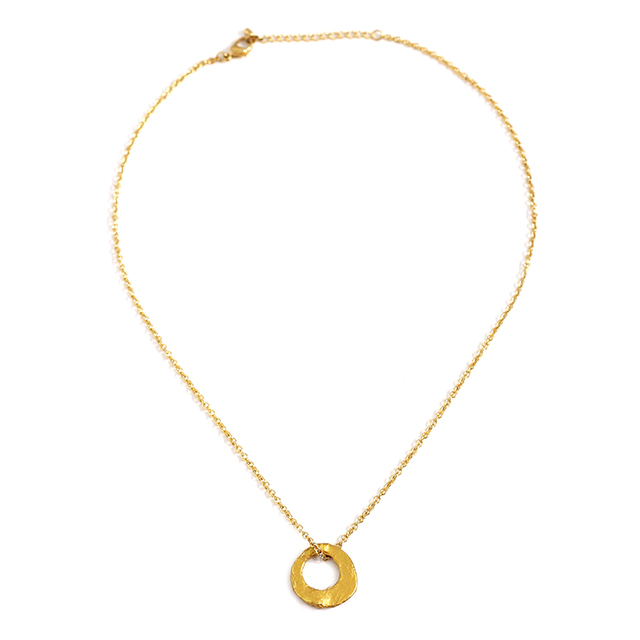 IMAGE Courtesy of Rich Earth Jewelry
What's it like to see someone on the street or in the magazines wearing one of your creations?
"I'm humbled whenever I'm given the opportunity for my designs to be featured in magazines, or in any fashion-related platform. Seeing my work on clients, however, leaves me feeling proud and empowered. The latter is a validation that the piece was designed for her.

"I also feel that slowly, the fashion industry in the country is potentially opening up to the idea of welcoming sustainable fashion into the mainstream. I'm looking forward to the day that sustainable and meaningful fashion becomes approachable and part of the norm."
Who would you most like to see wearing your jewelry?

"I would love to see it on someone who would bring the brand's message further out, someone that possesses understated elegance. A woman who can inspire other women to see meaningful and sustainable fashion as exciting. If given the opportunity, I would be ecstatic if Emma Watson wears a Rich Earth Jewelry piece. She embodies all these traits and more."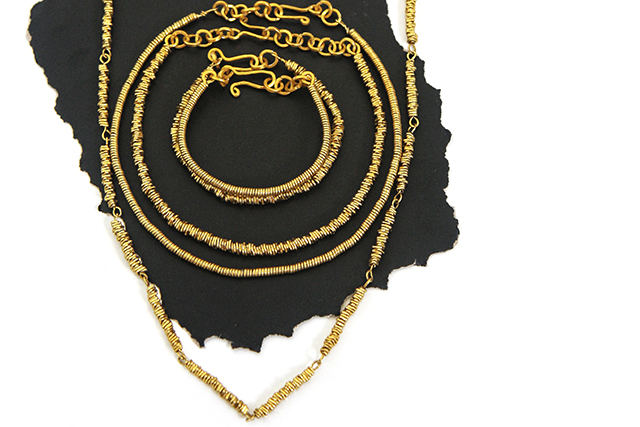 IMAGE Courtesy of Rich Earth Jewelry
What's your jewelry philosophy?
"Each Rich Earth Jewelry piece is designed for your story. I believe that a piece is truly unique to its owner as it becomes part of the celebration of her daily life. By empowering consumers to be part of a cause through fashion and design, no matter how great or small, everyone has the power to bring about positive change."
ADVERTISEMENT - CONTINUE READING BELOW
How do you like to wear your favorite pieces?
"I like to wear my favorite pieces casually. It adds elegance to my most basic clothes. Most of the designs are transitional pieces anyway, which makes it fun to wear from an off-duty vibe, to corporate, evening, and resort outfits."

What advice would you give to someone interested in getting into the jewelry design business?

"Just DO—Dream and Observe. Some of the most amazing designs are based on how a person understands and sees the world. But of course, you need to learn the basic techniques in jewelry design."
Click here to check out the pieces of Rich Earth Jewelry.
Related Stories from Preview.ph
Hey, Preview readers! Follow us on Facebook, Instagram, YouTube, Tiktok, and Twitter to stay up to speed on all things trendy and creative. We'll curate the most stylish feed for you!