We all know a Maria. Maybe it's your mom, grandma, cousin, or friend—in any case, there's bound to be someone in your life who's named Maria. It could even be you, for all we know!
Founder Bianca Jimenez has created a clothing brand dedicated for every Maria and every Filipina we know. Aptly named Ma., an abbreviated form of Maria, Bianca's new business venture dabbles into history and the collective celebration of every Filipina. She takes on the piña fabric, an often-overlooked textile, and turns it into wearable and stylish pieces.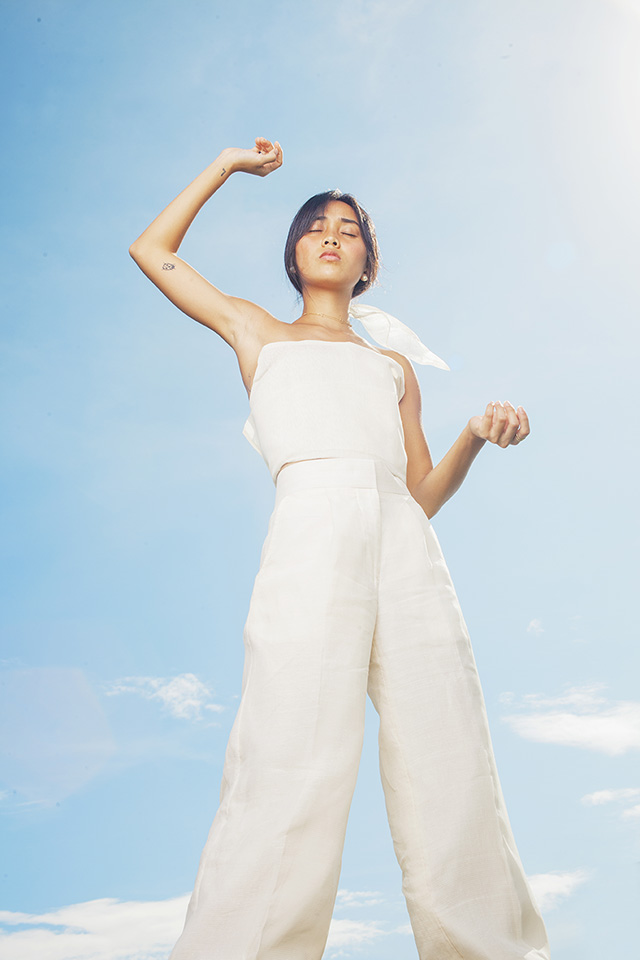 Below, we get to know more about Bianca and her thesis-turned-passion project.
What is the concept behind Ma. and where did the name come from?
"I have a Maria in my name but my name is not Maria. So goes the story for many a Filipina. For most, Maria or Ma. exists as a prefix, an extra word that teachers know to ignore during roll call and omit on name tags.
"However, 'Ma.' represents a history and culture that spans generations of tenacious Filipinas. Sitting undercover in the names of many influential and 'ordinary' Filipinas, 'Ma.' carries with it the powerful stories of our shared narrative."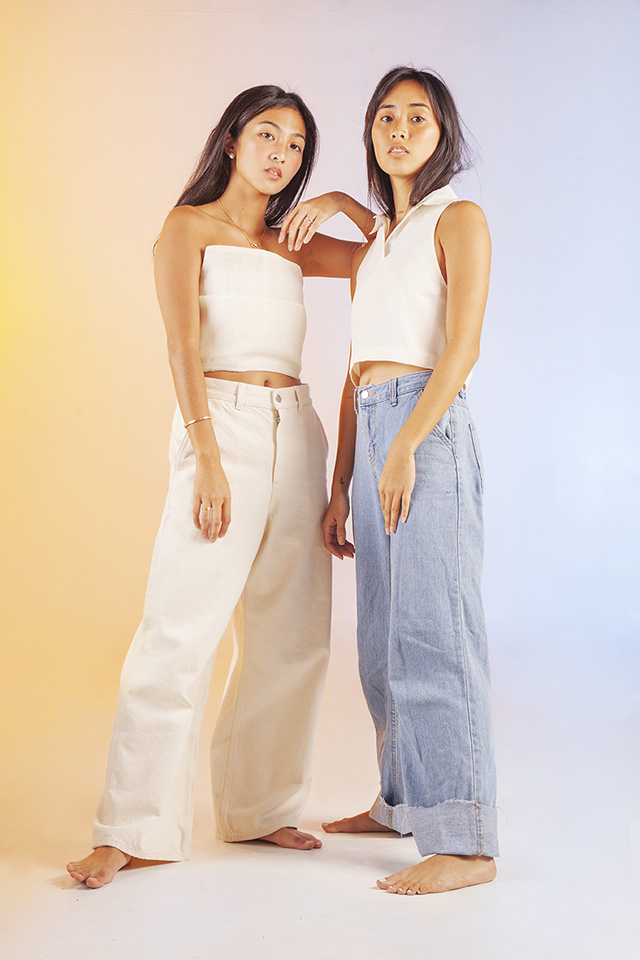 ADVERTISEMENT - CONTINUE READING BELOW
Panuelo Tube, P4800; Camisa halter, P3900
"Whether you are a Maria by name or by heart—Ma. is dedicated to celebrating the story of the collective Filipina; by highlighting details that are often oversimplified, reimagining the trends of our titas, lolas, and the many 'Marias' before us, our aim is to explore the ways we can move forward by looking back. Ma. is for the Maria in all of us."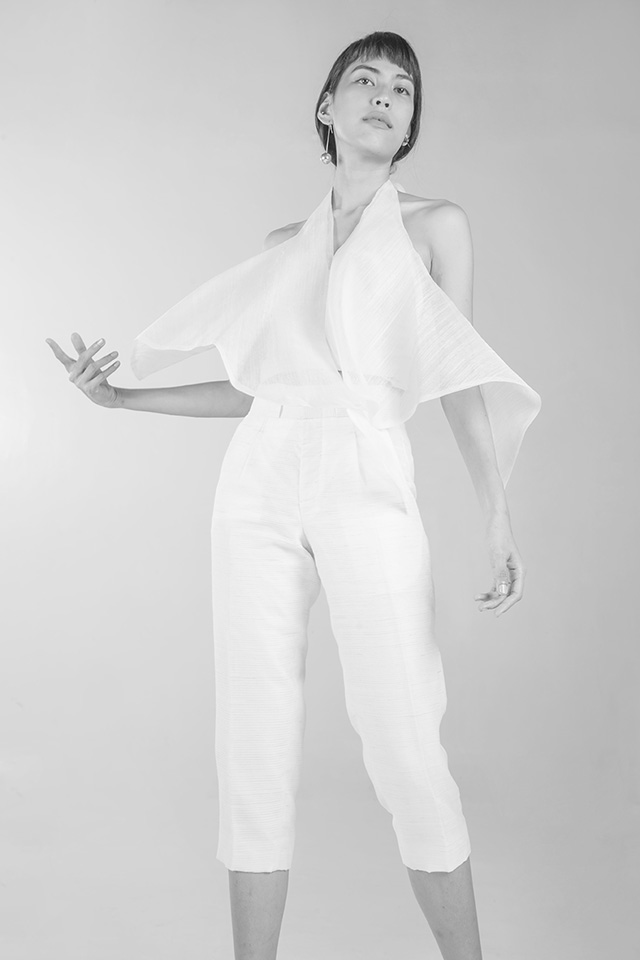 Paruparo halter, P4900; Pantalon 1 (crop), P4900
Who designs your pieces? Please describe your overall aesthetic.
"I took a lot of inspiration from our traditional dress, the baro't saya, and deconstructed its form and function to create pieces that could be worn every day. I wanted to create pieces that would be reminiscent of our history but more relevant to our modern routines. I also wanted to make each piece simple enough to seamlessly pair with our current wardrobes and versatile enough to be dressed up and down."
ADVERTISEMENT - CONTINUE READING BELOW
BB Barong, P4900; Chimis top, P3700; Pantalon 2 (wide-leg), P6000
What kind of materials do you use in producing your items? Where and how do you manufacture the pieces?
"Ma.'s first collection, Life in Piña, is a celebration of a fabric that has remained a steadfast symbol of Filipino culture. This collection also serves as a tribute to the ingenuity and consistency of our local piña weavers. They have not only preserved the art of traditional piña seda but have explored many other progressive combinations with the piña fiber. Ma. features newly engineered piña blends: piña-cotton-linen and piña-abaca.
"Though I source my fabric from a factory in Aklan, my pieces are produced in a limited run atelier in Metro Manila."
What made you decide to pursue these materials and production route?
"Piña has a stigma it doesn't deserve. It's often classified as uncomfortable, expensive, and only for formal occasions. I wanted to challenge these stigmas and create a tasteful and affordable collection that would make my generation appreciate the fabric. I designed each piece in the collection true to the standards of quality, comfort, and wearability specifications that I apply when I shop for myself.
ADVERTISEMENT - CONTINUE READING BELOW
Panuelo dress, P5200
"In addition, I thought piña was particularly relevant to us Manilenyos because, prior to the 1900s, the people who used to walk the streets we walk now actually used to wear piña every day."
ADVERTISEMENT - CONTINUE READING BELOW
Chimis dress, P5200; Paruparo dress, P6800
How did you start your business and who are its founders? Could you tell us something about yourself?
"I am the sole proprietor and founder Ma.
"Having gone to an international school for high school and abroad for college, I always found myself looking for excuses to research about Filipino history. Given the resurgence of interest in promoting indigenous culture, I wrote my college thesis at the University of Pennsylvania investigating the question: Is Fashion a viable form of preservation? I wanted to find my own unique way of celebrating our heritage and throughout this process I always found myself drawn to piña.
ADVERTISEMENT - CONTINUE READING BELOW
"With a lot of encouragement from my grandfather and a little experience from internships with local boutique brands that I admire, a year and a half after moving back I finally was able to launch Ma."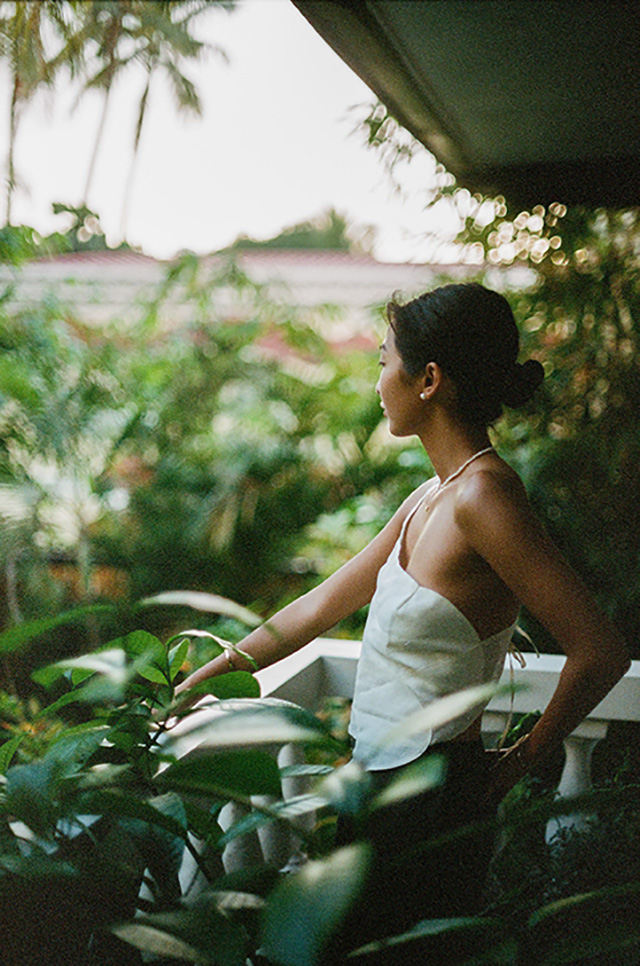 Dalantal top, P3700
Who do you have in mind wearing your pieces? Describe your ideal muse.
"My muses are my friends! Specifically, my childhood friends who I've grown up with since pre-school here in the Philippines. I would love to see them appreciate the importance of piña both in our heritage and in our legacy to a younger generation moving forward."
ADVERTISEMENT - CONTINUE READING BELOW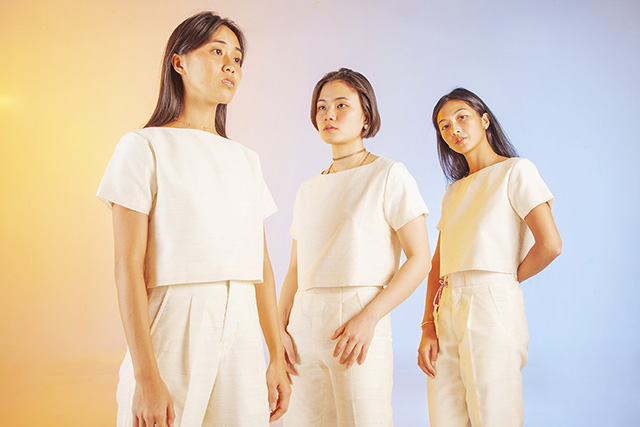 Baro, P3800
What are your brand's greatest strengths? What sets you apart from other stores?
"I believe Ma.'s greatest strength is that it isn't limited to a clothing line. This brand is really one big happy experiment for me. I started with an aspect of history I wanted to highlight and deconstructed and reconstructed it until I was happy with the result. I wanted to see if I could creatively combine all my passions into one venture—Filipino history, graphic design, photography, fashion, and later on maybe even dance. So will forever be excited to see what comes out next in the running narrative of Ma."
ADVERTISEMENT - CONTINUE READING BELOW
Alampay top, P4200
What about its weaknesses? How are you able to overcome these?
"As this is a very new venture, I still have a lot to learn and a long way to go to achieve what I truly want to do with Ma. I will hopefully be able to overcome my weaknesses by surrounding myself with great mentors to be able to show me the ropes and allow myself to learn from their journeys."
ADVERTISEMENT - CONTINUE READING BELOW
Panyo tube, P5200
Where do you see your brand in the coming years? What should we expect from Ma. in the future?
"I would really like to grow Ma. into a lifestyle brand that champions the Filipina culture. With the specific emphasis on the letter 'A.' I hope to release collections in other forms of media that can showcase our history with a fresh new perspective for the collective Filipina."
ADVERTISEMENT - CONTINUE READING BELOW
Related Stories from Preview.ph
Hey, Preview readers! Follow us on Facebook, Instagram, YouTube, Tiktok, and Twitter to stay up to speed on all things trendy and creative. We'll curate the most stylish feed for you!