Take a good look at your jewelry box—how many dozens of fancy accessories are just sitting there, mostly already tarnished and long forgotten? We bet there are even some pieces in there that you've worn only once or twice. Naturally, a young girl fresh out of college wouldn't think of spending her first paycheck on a pair of 18k gold earrings, adding the fact that the thought of buying a real piece of jewelry might seem wildly intimidating at first. But if you look at it as an investment (you'll even be able to hand it down from your daughter to your grandchildren in the distant future), trust us, it's actually worth every single centavo.
Enter Little White Pouch, an online-based shop offering genuine and custom-made jewelry. It's the perfect match for a young woman who's looking into purchasing her first set of real jewelry or for a guy who's planning to finally pop the question to his long-time girlfriend. In a quick chat with Preview, its owner and designer Yani Monroy walked us through the nitty gritty of how she caters to her clients' needs and requests, be it a solitaire diamond engagement ring or a customized rose gold necklace with someone's name in it.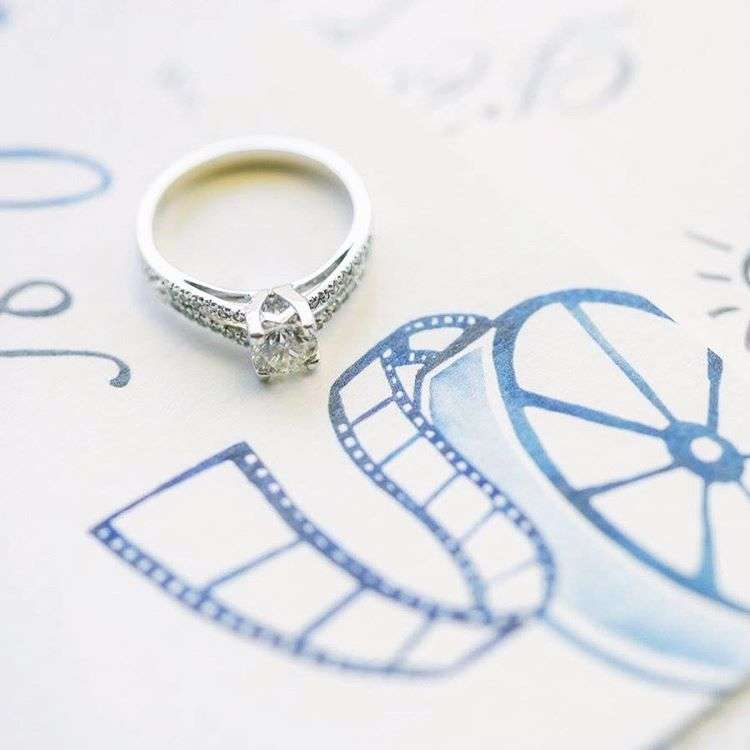 ADVERTISEMENT - CONTINUE READING BELOW
IMAGE INSTAGRAM/littlewhitepouch
Custom-made engagement ring for a client, by Little White Pouch
Hi Yani! Tell us about Little White Pouch.
"Little White Pouch is an online jewelry brand. All of our jewelry is handmade by our team of skilled jewelry makers here in the Philippines. We specialize in classic design jewelry, custom made pieces, engagement rings, and wedding bands. For us, it is all about making the right piece of jewelry with the purpose to make its wearer happy."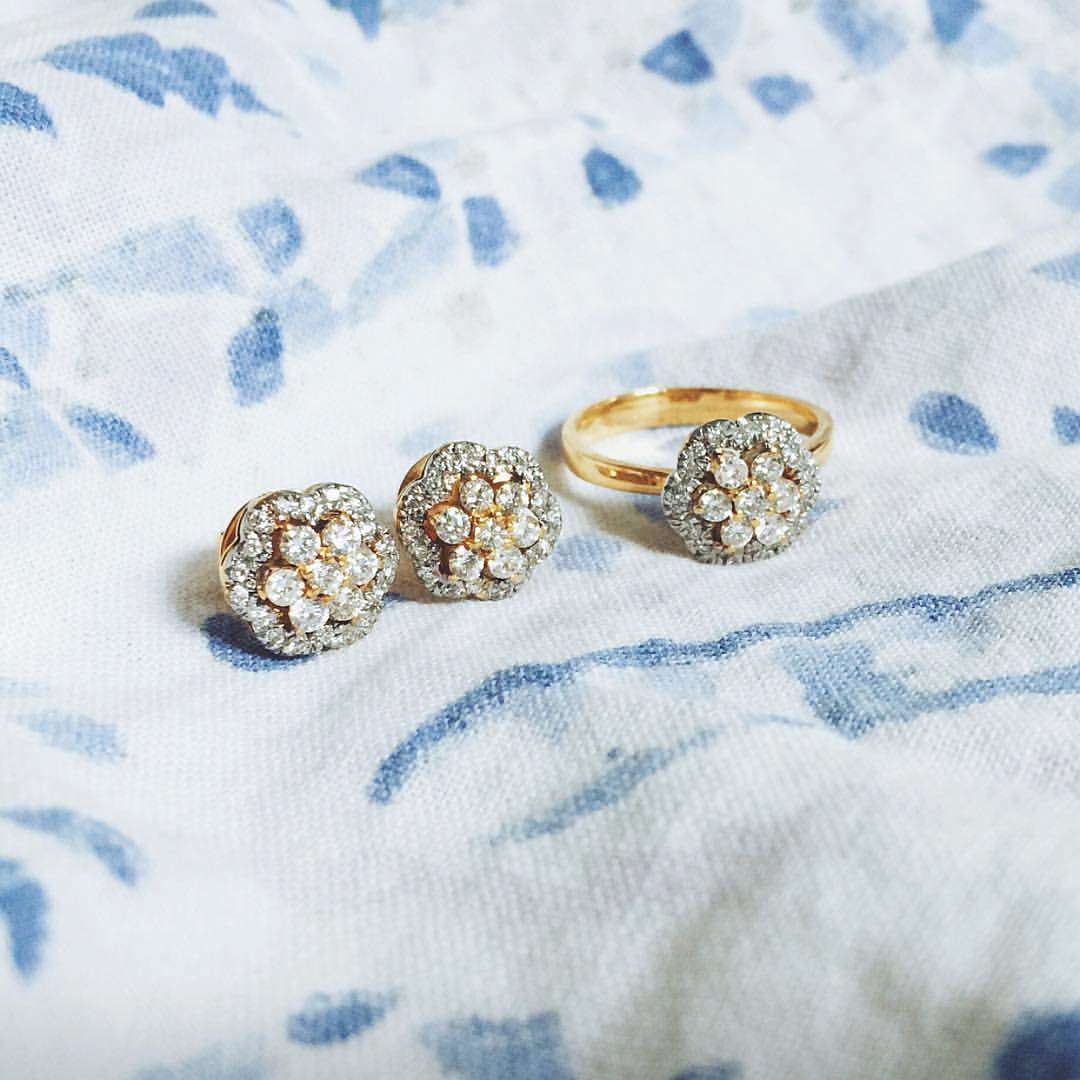 IMAGE INSTAGRAM/littlewhitepouch
Rositas with halo set in 14k gold, price available upon request, instagram.com/littlewhitepouch
When and how did you start the business?
"It all started when I was pregnant and had to slow down from work due to the physical activity it demands. When I had all the free time in the world, I would watch Game of Thrones day in and day out, [but then I realized] I wanted to be productive. I started sharing photos of our family business' jewelry on my personal Facebook account, and then my friends and their friends [started asking about it]. After some good feedback, I decided to create an Instagram account showcasing our readymade pieces and some jewelry inspiration as well. And now, I [already] get inquiries and orders from all around the Metro!"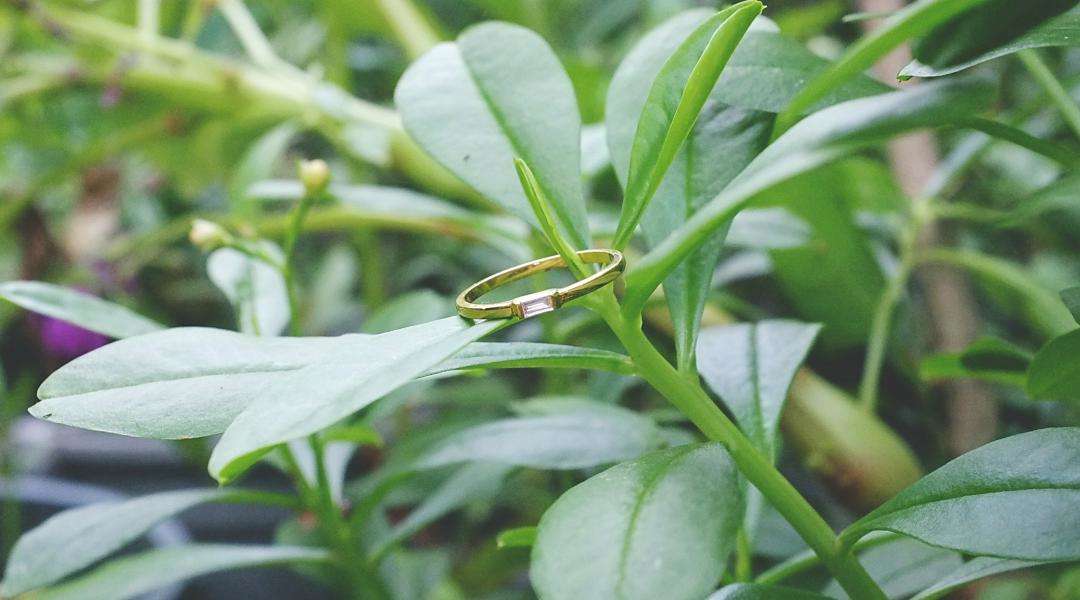 IMAGE INSTAGRAM/littlewhitepouch
Dainty baguette diamond ring, price available upon request, instagram.com/littlewhitepouch
Little White Pouch—interesting name! How did you come up with it?
"People would usually think of jewelry as something grand or extravagant that they sometimes forget its simple beauty. Jewelry doesn't need to be complicated in order to be appreciated. So, I thought of delivering my products in little white pouches. I want the brand to exude simplicity and approachability. Our brand is open to everyone who appreciates and values jewelry."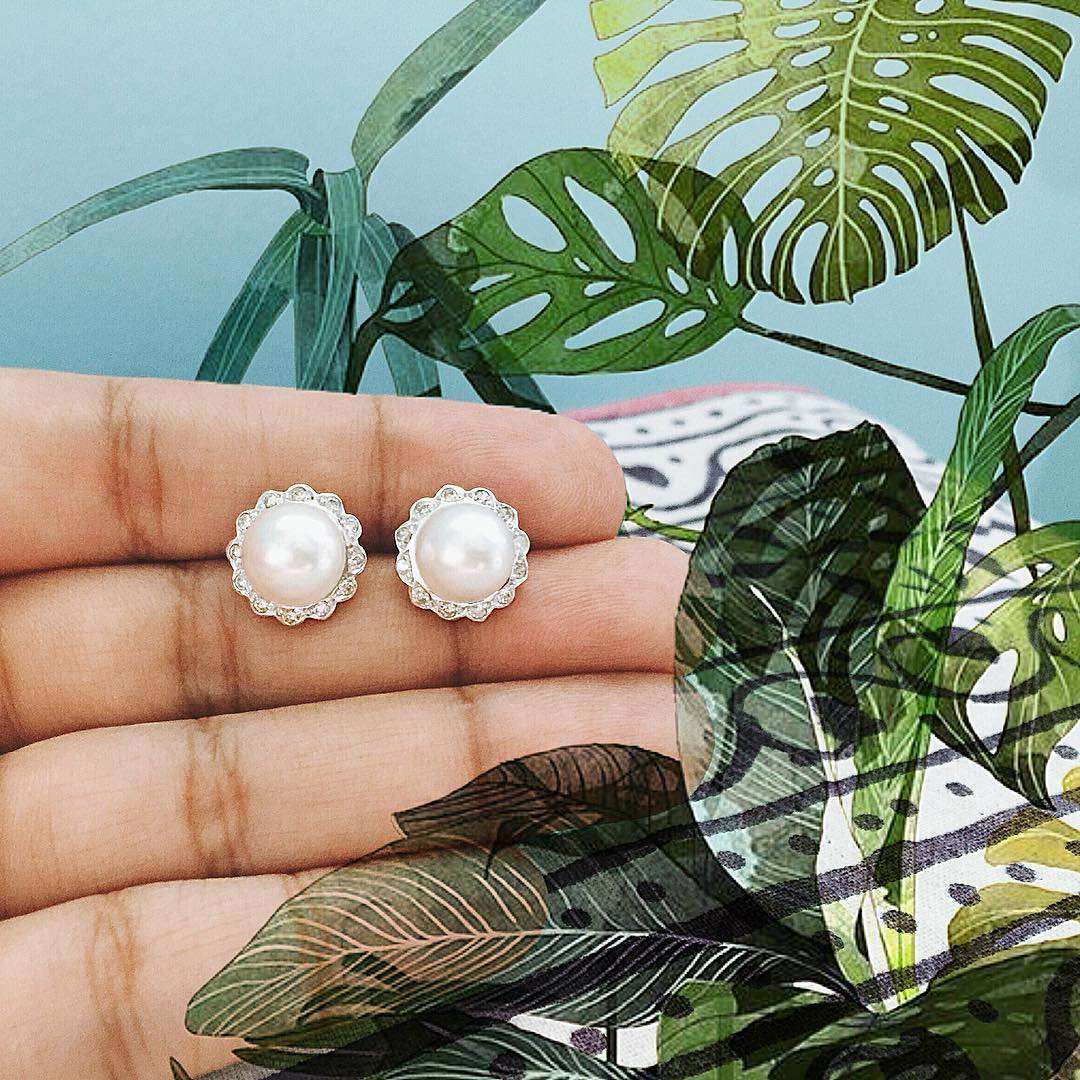 ADVERTISEMENT - CONTINUE READING BELOW
IMAGE INSTAGRAM/littlewhitepouch
South Sea pearls and diamonds set on 14k white gold, price available upon request, instagram.com/littlewhitepouch
Most people venture into clothes or beauty products when starting a business. Why jewelry?
"There's this unexplainable feeling of wearing genuine jewelry. It enhances the beauty of the one wearing it. The beauty of the jewelry and the person wearing it combined make it an entirely different discourse. I guess, I cannot answer this question more accurately than with my love for jewelry itself."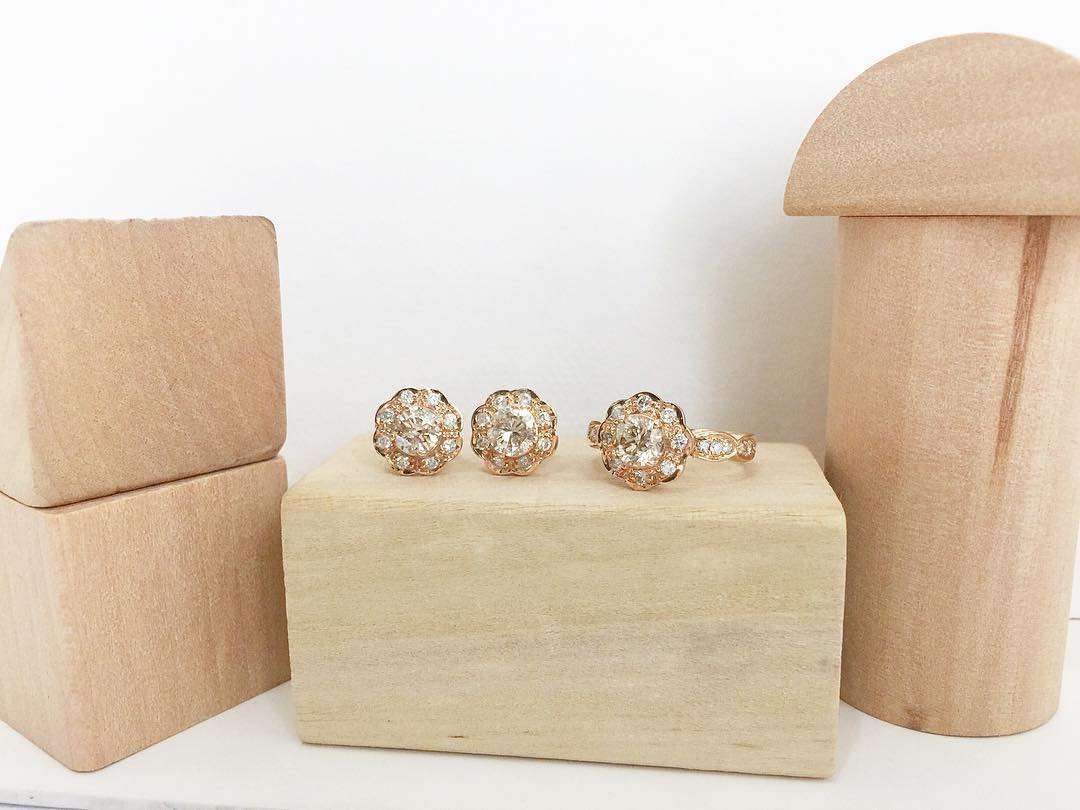 IMAGE INSTAGRAM/littlewhitepouch
0.61 carat champagne diamonds set in rose gold, price available upon request, instagram.com/littlewhitepouch
Have you always been into jewelry when you were young?
"Nope. I only realized my love for jewelry when I started working. I'm not sure if wearing jewelry achieved my goal of trying to look like a sophisticated office girl, but it sure did give me that extra boost of confidence."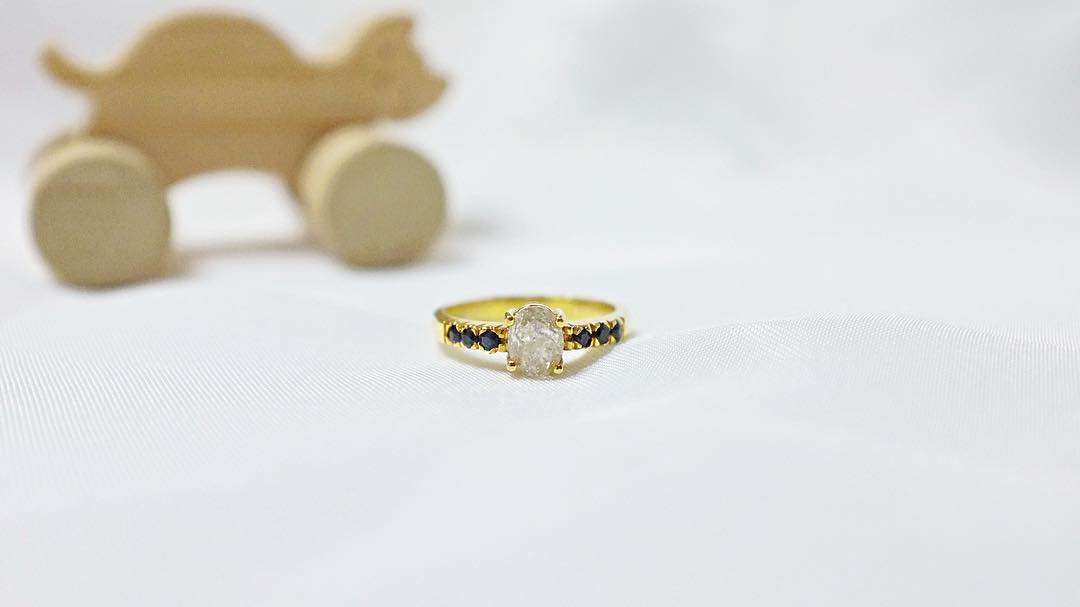 IMAGE INSTAGRAM/littlewhitepouch
0.65 carat salt & pepper diamond on sapphire on pave band, price available upon request, instagram.com/littlewhitepouch
If you were to suggest a piece to a young woman who's about to invest in jewelry for the first time, what would you recommend and how much would that cost her?
"Pearls! Every young woman, or should I say every woman, should have at least one pair of medium-sized pearl earrings. You can wear it every day and look simple and sophisticated at the same time. A pair will cost around P12,000. A fair price for daily glamour!"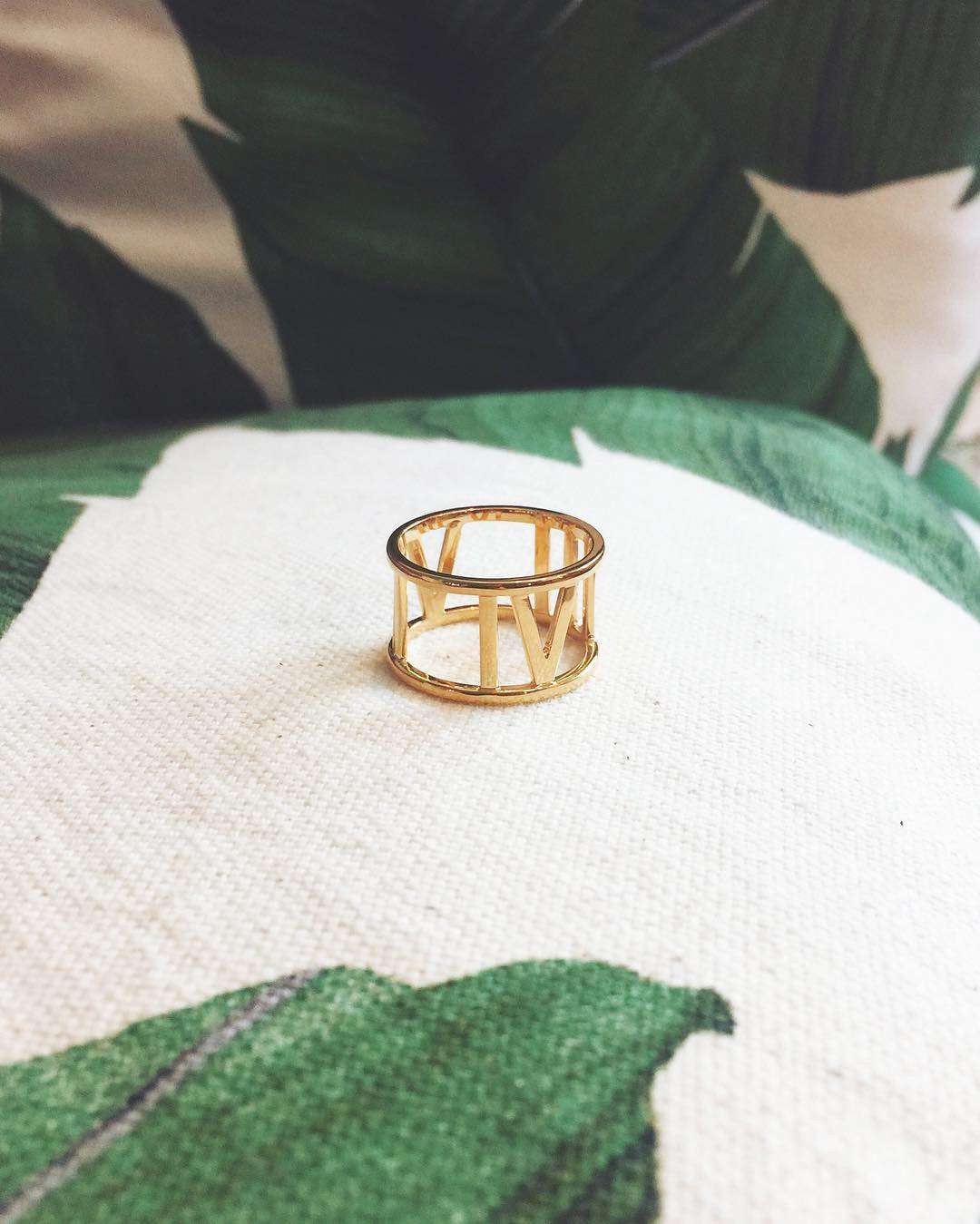 ADVERTISEMENT - CONTINUE READING BELOW
IMAGE INSTAGRAM/littlewhitepouch
"Never forget special dates with this Roman ring. This ring has my client's anniversary date on it."
Some of your clients are soon-to-be-married couples! What are their most common requests when they ask to have their wedding rings made?
"Couples, or even women in general, usually want to have unique details on their rings. Something that would make it different from the rest of the wedding rings we see. They usually request for small diamonds on their rings like a half eternity! As for guys, they mostly just say yes to their fiancé's requirements. (Laughs) But kidding aside, men go for textured rings like brushed, sand blasted or hammered finish."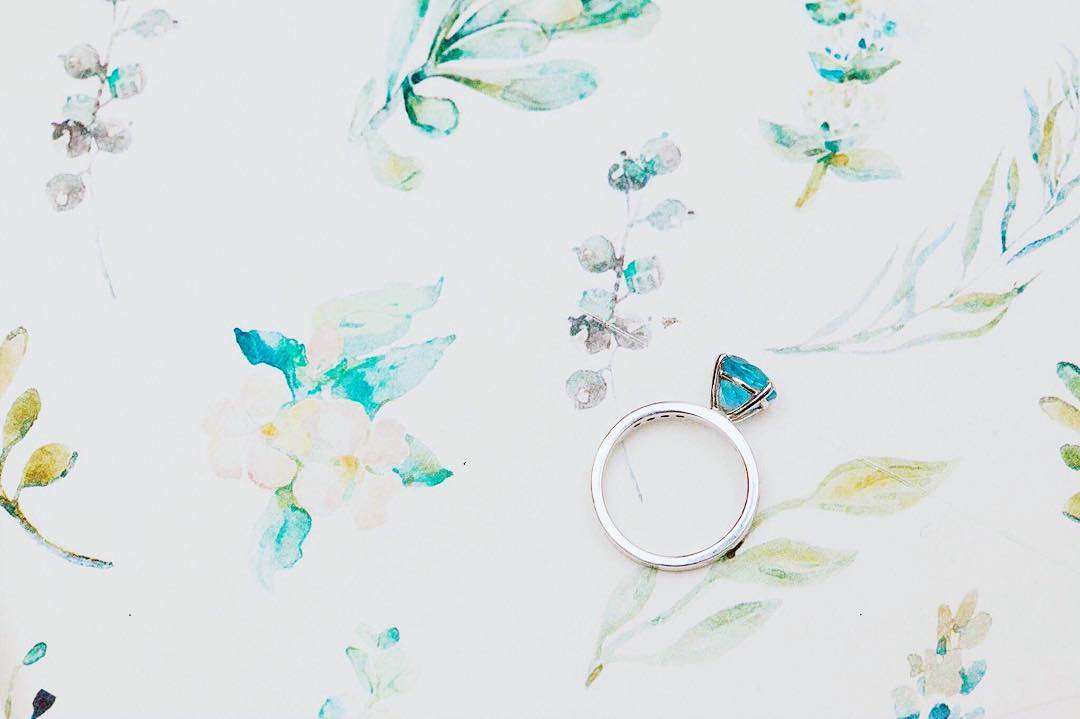 IMAGE INSTAGRAM/littlewhitepouch
Blue topaz engagement ring, custom-made for a client
How about for engagement rings? How does it normally go when a guy who's about to propose asks you to make an engagement ring for him?
"Oh, this is my favorite part of the business: helping guys find the best design for their engagement rings! I usually chat with them and ask for their requirements. Some guys know what they really want while others really don't have a clue. So, I give diamond infographics and design samples just to give them an idea on the ring designs that will fit their budget.
Sometimes I also browse through the IG accounts of their girlfriends so I can check their style preference and from there, pick up ideas on the engagement ring design that she'll most likely say yes to. LOL!
Once the design is finalized, we start working on the ring and deliver the finished masterpiece to the groom. For the record, all of them received yeses!"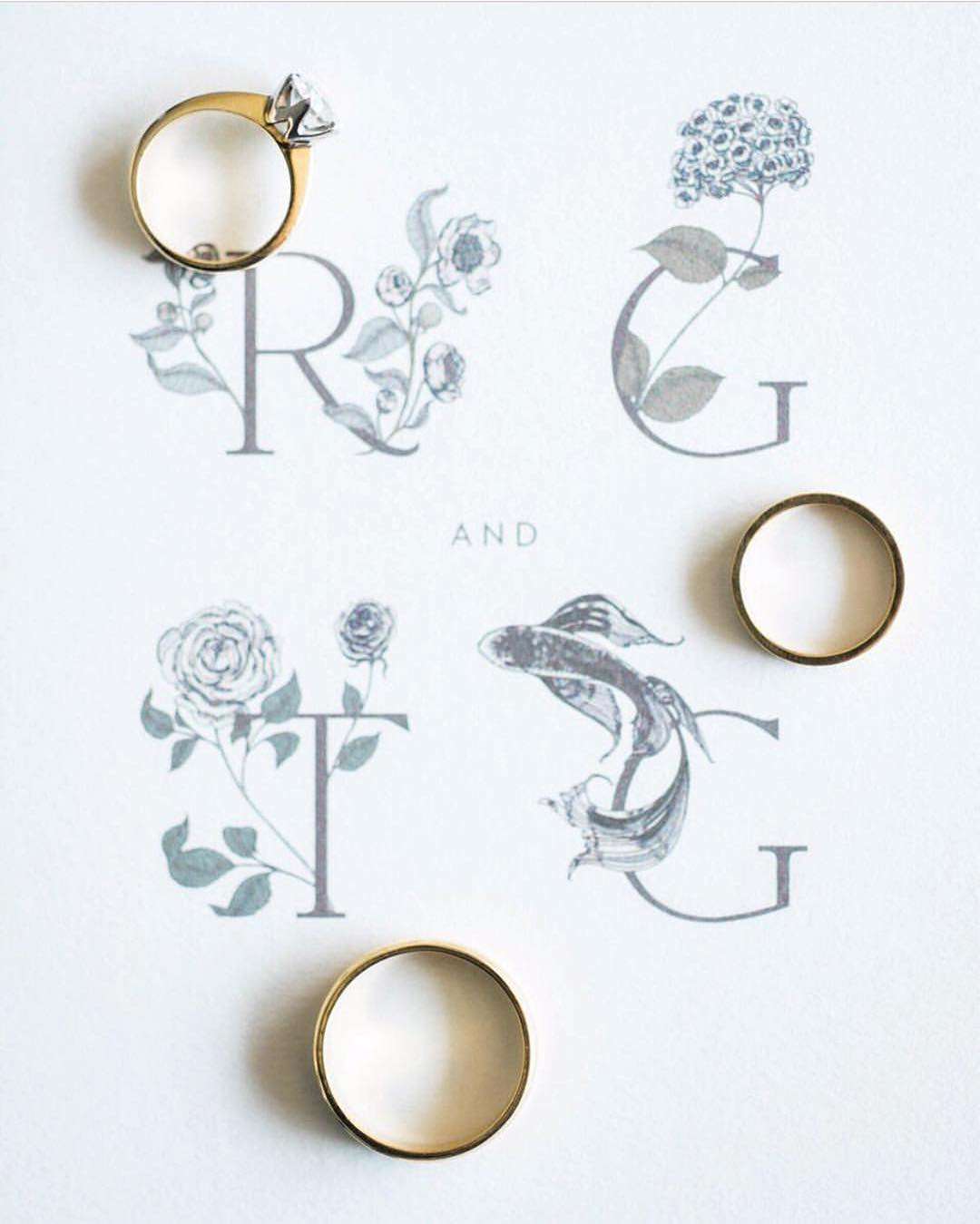 IMAGE INSTAGRAM/littlewhitepouch
Rg Gabunada and Tricia Gosingtian's wedding bands and engagement ring, made by Little White Pouch
ADVERTISEMENT - CONTINUE READING BELOW
Give us an idea, how much does it normally cost to have an engagement ring made?
"It can go as low as P18,000 to P450,000. It really depends on the stone that will be used. Non-diamond engagement rings like sapphire, aquamarine, opal, and rose quartz are at the lower end of the price range. As for diamond rings, the bigger, the whiter, and the clearer the diamond is, the more expensive it gets."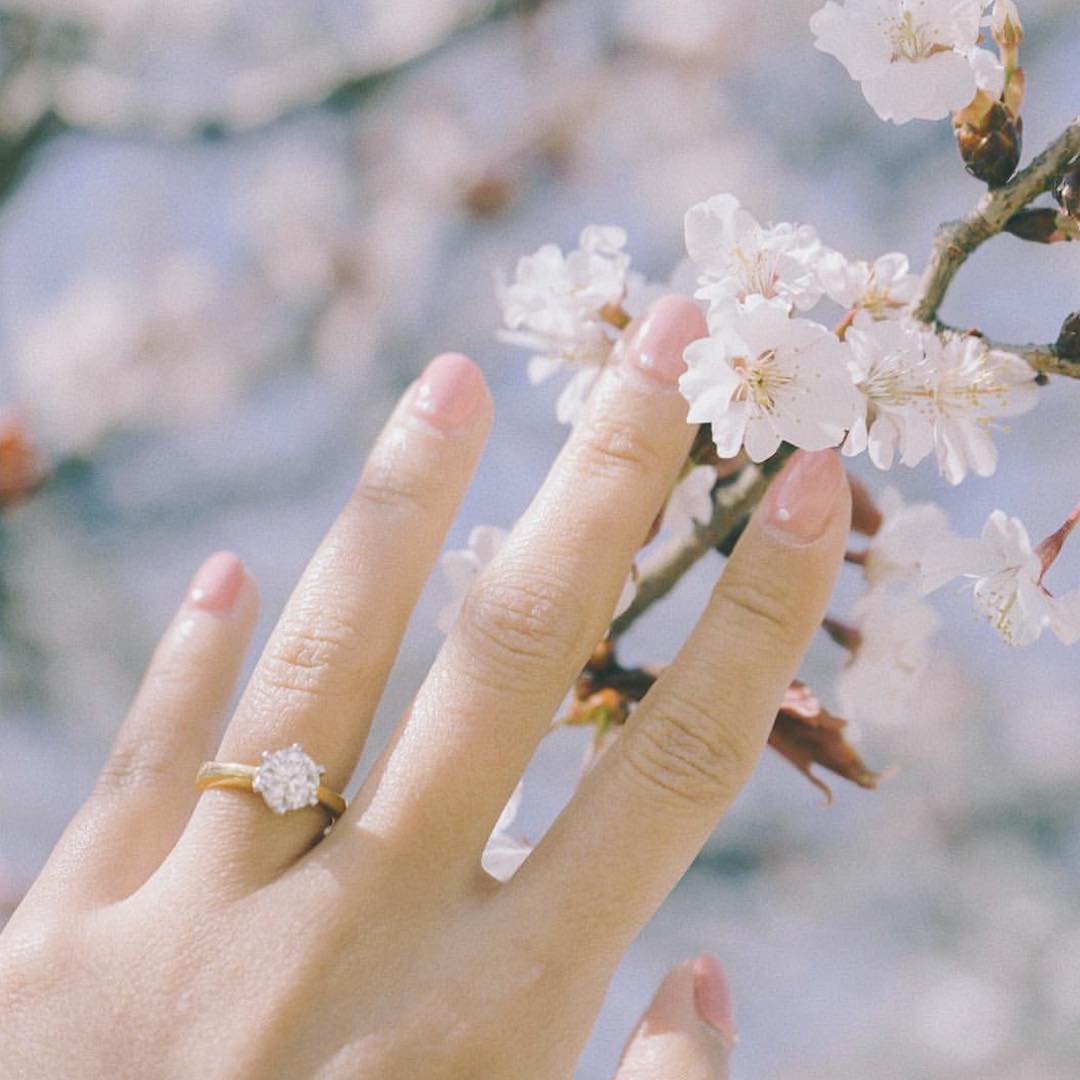 IMAGE INSTAGRAM/littlewhitepouch
A closer look at Tricia Gosingtian's engagement ring
What can we expect next from Little White Pouch?
"More jewelry designs for sure! Also, I am excited to start a website soon [where I can] share my knowledge in jewelry as well as more detailed photos of our items. For now, don't forget to follow us on Instagram @littlewhitepouch for more updates!"
For orders and inquiries, visit Little White Pouch's Instagram account here.
Related Stories from Preview.ph
Hey, Preview readers! Follow us on Facebook, Instagram, YouTube, Tiktok, and Twitter to stay up to speed on all things trendy and creative. We'll curate the most stylish feed for you!