Gone are the days when wearing a one-piece swimsuit meant you're in the varsity swim team or just plainly conscious of your body. And the ladies behind online shop, Coral Swimwear, are certainly aware of this and have decided two pieces aren't always better than one. Margaux Alampay and Patricia Ocampo design and produce only one-piece swimsuits with colors, prints, and silhouettes that can surely rival the bikini you've been wearing for years.
We talk to the duo as they share their empowering approach to swimwear design. After all, beach season definitely isn't that far off. So if you're not on board just yet, keep reading as swimwear is one section of our wardrobe that could always use an upgrade.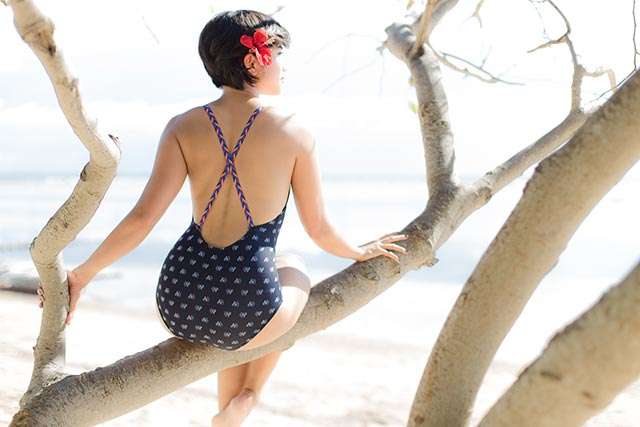 IMAGE Courtesy of Coral Swimwear
What first got you interested in fashion design?
Margaux: Fashion has always been a part of who I am. I've been a fashion stylist for several years now, so my job keeps me updated on the latest trends, and in tune with women's shopping patterns and needs. My work just naturally evolved into fashion design because there were certain styles that I would look for that weren't available in the market—like swimsuits that were modern but also provided enough coverage. So I started experimenting and searching for ways to make my ideas come to life.
ADVERTISEMENT - CONTINUE READING BELOW
Pat: My role in the business is social media, sales, and marketing, but I have always been passionate about promoting things that I believe in. In terms of fashion, I am passionate about using the power of design to uplift and empower women.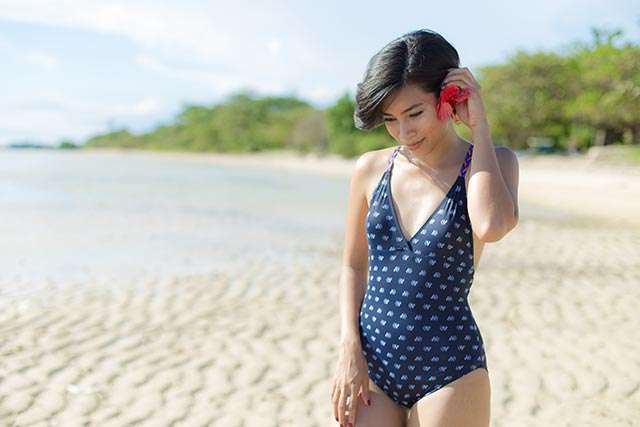 IMAGE Courtesy of Coral Swimwear
What made you decide to start on your own company?
"There was a point in time when we were exposed to new ways of thinking that encouraged us to go deep about the different decisions we made in life. This led to us wanting to start something that wasn't just a business, but something that would make a positive impact on people's lives. So we started Coral Swimwear, dreaming that it wouldn't just be a swimwear brand, but also a movement to help women become more confident and happy without feeling pressured by trends. Aside from this, we are also working on providing personality development and livelihood to women at risk through our business."
How did you come up with the concept of these suits? What inspired you?
"Our main goal is always to help women feel confident and stylish at the beach—no matter what shape or size they are. So we try to design swimsuits that flatter various body types. In fact, our website includes a guide for identifying your body type and recommends which swimsuit style would look best on you. We are inspired by trends, but we redesign these trends for 'real' women, considering their needs, and helping them to feel comfortable and secure."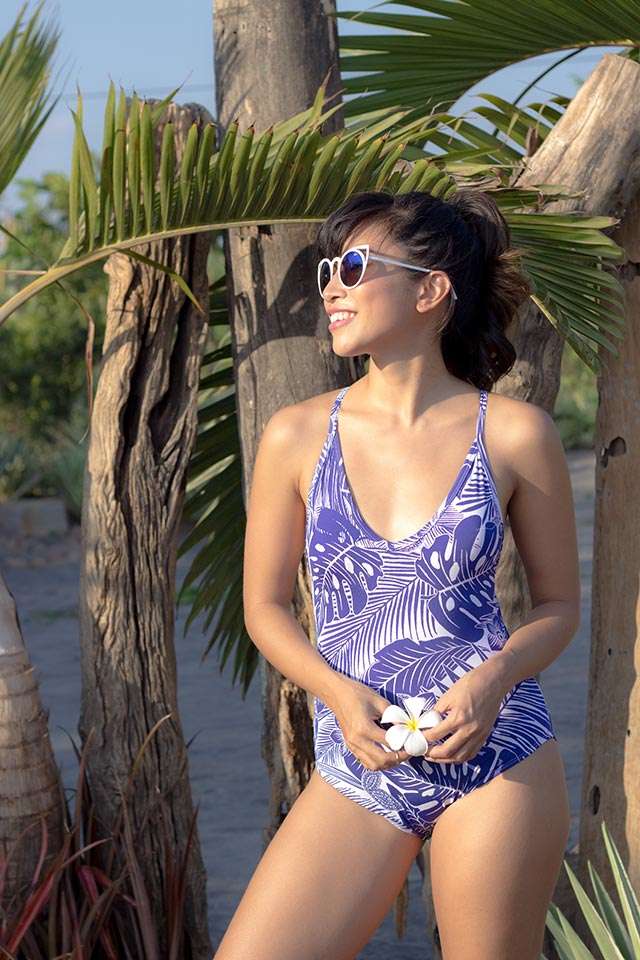 IMAGE Courtesy of Coral Swimwear
What else makes your suits unique, besides the fit?
Pat: When we design a swimsuit, we don't just consider trends or sales. We think about the woman who will wear it—how it will make her feel, what it will make her think, and how others will see her. We only sell one-piece swimsuits because we believe that this design is empowering. It shifts the focus off of body parts that normally attract a lot of attention to what we believe are the more essential aspects of being a woman—her personality, her talents, how she treats others. So when you look at a woman wearing one of our suits, you don't just think: Oh, she's got great boobs, or a nice butt. We'd like to think you are more likely to get to know her and say, 'Hey, she's really smart, and funny, and creative and nice.'"
ADVERTISEMENT - CONTINUE READING BELOW
Margaux: All our swimsuits are full one-pieces—no cut-outs, no giant peek-a-boos, no thongs or super high-cut styles. We have nothing against those styles, but our goal is to offer swimsuits that provide good coverage and can give you the freedom to move and play without worry. We want our customers to feel confident, and not self-conscious about whether or not they have the perfect 'beach body' to show off.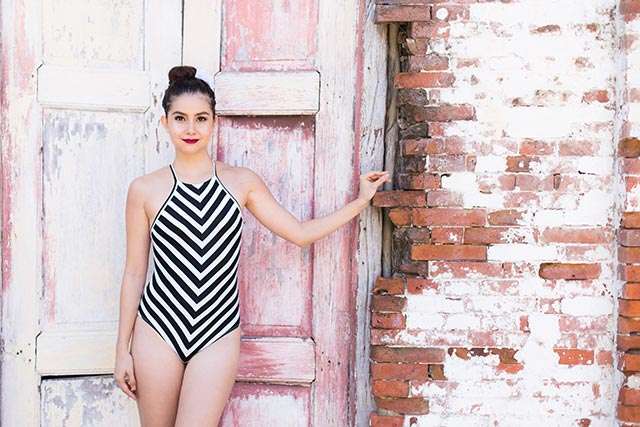 IMAGE Courtesy of Coral Swimwear
Give us three words that encapsulate what you're trying to create with your swimwear line?
"Authenticity. Confidence. Beauty"
What are some of the biggest struggles to starting our own small business?
"We started the business with a small investment, so we had to be extremely resourceful. We've also had to make a lot of decisions through trial and error, and had to learn to do and source everything ourselves. All of these things are part of the struggle, but it's also part of the fun.
"Building a business takes up a lot of time, and as moms, there were moments when we would definitely question if it is all worth it. But when we go back to our mission and message, we are motivated by the fact that our brand isn't just about making money or about promoting ourselves. And that makes it all worthwhile."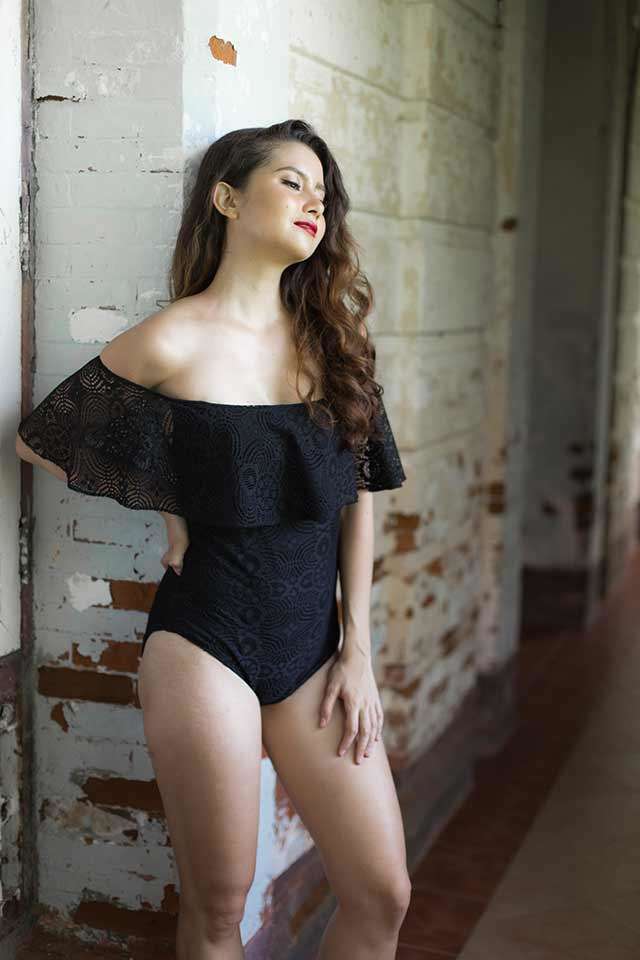 IMAGE Courtesy of Coral Swimwear
If you're out of a size or color, how can customers know when you'll restock? Do you have a time frame for your next batch?
"We release collections twice a year—summer and holiday. Our next collection is launching on March 15! We are so excited to share these new styles that we've been working on. We make all our announcements [like] new collection, re-stocking, bazaars and pop-up events through our Facebook and Instagram @coralswimwearph."
ADVERTISEMENT - CONTINUE READING BELOW
What's the best thing about a one-piece swimsuit and what's the worst thing about it?
"Best thing: Feeling comfortable and confident in the water and not having to worry about body parts slipping out, or if you ate too much for lunch. Worst thing: Using the restroom."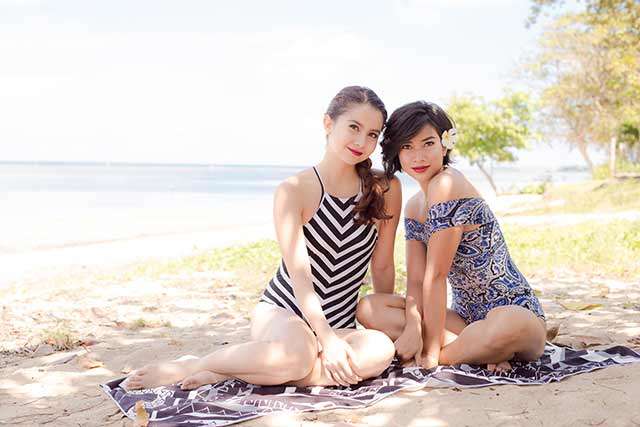 IMAGE Courtesy of Coral Swimwear
What can a woman do to feel more confident in a swimsuit?
"One, embrace your body, and choose a style that is flattering for your shape. We have a guide in our website for those who need help. Two, be present. Live in the moment and take the focus off of yourself to enjoy your company and your beautiful surroundings! That will spell real confidence."
Do you have any advice for other young women with aspirations to start their own businesses?
Margaux: Choose a business partner who has the same values and goals as you. Start small but dream big!
Pat: Thanks to the Internet and social media, it has never been easier to start a business. So if you've got a brilliant idea that can combine passion, purpose, and profit, just go for it, and learn along the way. And when it gets difficult, go back to your purpose because, as the saying goes, 'She who has a why can overcome any how.'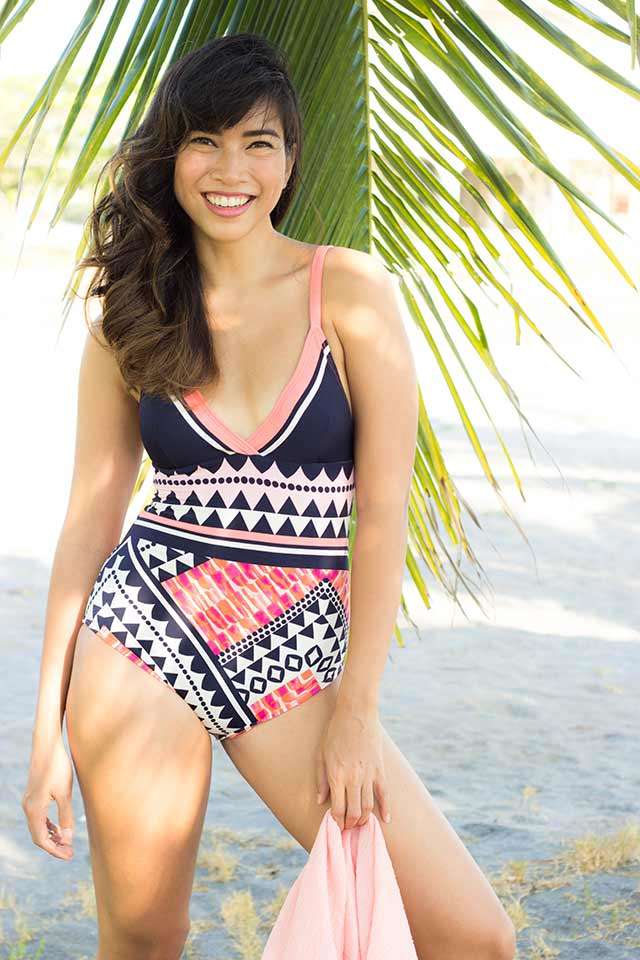 IMAGE Courtesy of Coral Swimwear
You may find Coral Swimwear on the following platforms:
Website: https://coralswimwear.ph
Facebook: https://www.facebook.com/coralswimwearph
Instagram: @coralswimwearph
Email address: inquiries@coralswimwear.ph
Current pop-up: Locallective in Eastwood Mall
Related Stories from Preview.ph
Hey, Preview readers! Follow us on Facebook, Instagram, YouTube, Tiktok, and Twitter to stay up to speed on all things trendy and creative. We'll curate the most stylish feed for you!