The world of fashion is a big place and local entrepreneurs are only beginning to traverse it. But in an online world dominated by foreign brands and designers, it's not exactly easy to find and discover promising Filipino brands. Luckily, as online hub is working on addressing this issue: Tavin aims to bring homegrown brands closer to you!
Below, we talk to Tavin's founder, Krista Rodriguez, on what her brand is bringing to the table and what it means for the Philippine market.
What is Tavin? What's the concept behind the brand's name?
"At first glance, people assume that Tavin is just another shopping website. But it's not. Tavin is the ultimate entrepreneurial platform that houses the best local independent fashion and lifestyle brands. I really believe that it's about time to put the spotlight on Filipino brands and entrepreneurs! There is so much talent in homegrown brands, but they do not get the attention they deserve. The focus has been on fast fashion brands for way too long. So local brands end up relying too much on Instagram hashtags and Facebook ads to get noticed, but these social media platforms have become oversaturated with products that come frome everywhere. I've always believed that homegrown Filipino brands deserve a platform dedicated just for them and I'm proud that Tavin is here to do just that. In Tavin, likes and followers don't dictate how 'cool' or 'legit' a brand is—the quality of products do.
ADVERTISEMENT - CONTINUE READING BELOW
"Tavin is a play on the word vinta, a traditional boat from Mindanao used by Filipinos to transport goods and people. A vinta is also a representation of Filipino artistry. The first time I knew of a vinta was when my history teacher in grade school showed us a picture of it and I remember thinking that it was really pretty and colorful against the blue sea. I also used to dance ballet when I was younger, and we had a dance inspired by the vinta before. That also really stuck with me."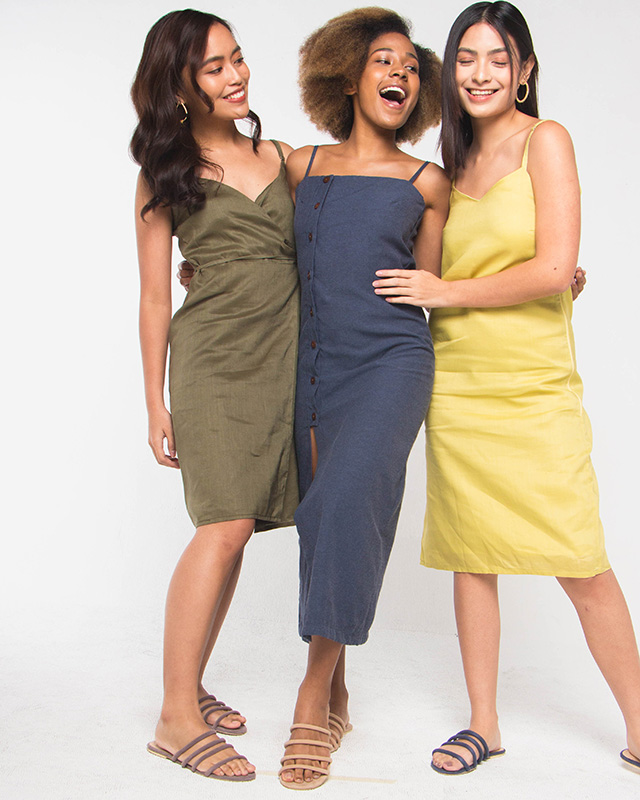 Could you tell us how you came up with the brand? Who else is on the Tavin Tribe?
"It all started when I was on the hunt for a new swimsuit to bring to a weekend beach trip. I had a particular design in mind but had no clue where to find it. As a new Instagram business owner, my instinct was to scroll through my feed in hopes of finding that swimsuit. I tried searching for hashtags like #swimsuitph, #swimsuitmnl. Then I tried looking through the Instagram shops I knew of. But the swimsuit was still nowhere to be found.
"Meanwhile, I had just started my small online business around the same time. I had a lot of product photos already up on my Instagram and Facebook page. I've been getting likes and followers here and there, but the orders and sales were still not doing good. A simple 'Hm?' (How much?) comment already made me so excited that time.
ADVERTISEMENT - CONTINUE READING BELOW
"So because of all this, I couldn't help but wish that there was somewhere I could easily see all my local shopping options and I could also sell my products to a bigger audience that would really find my brand. And that's how the idea of Tavin came about. It's really based on my personal experience, so I try my best to address all the problems and issues through the different features for both sellers and customers that are found in Tavin.
"The Tavin Tribe has now grown to around 50 homegrown brands. By purchasing and wearing their pieces, customers are also officially part of the tribe, too."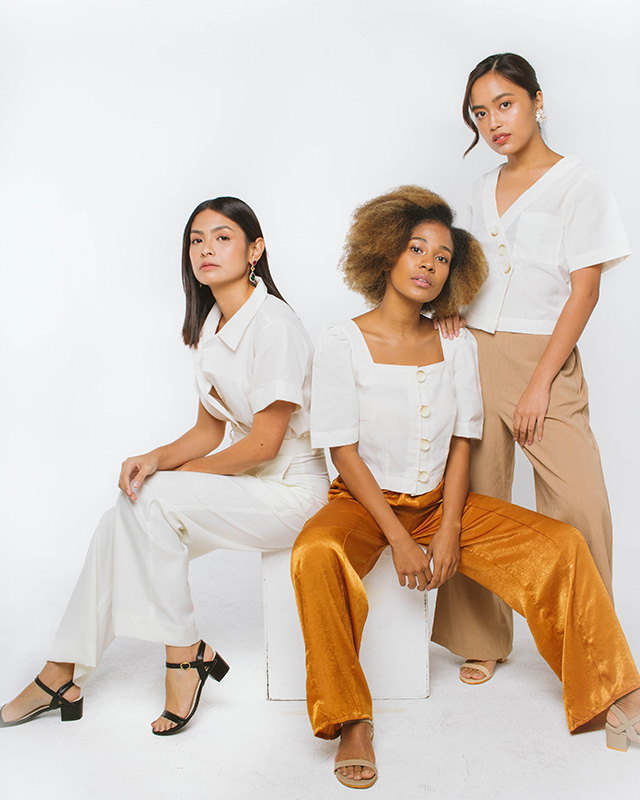 ADVERTISEMENT - CONTINUE READING BELOW
Your brand promises all things Filipino made. How do you plan on executing this through your pieces? How does Tavin embody your brand vision now?
"Tavin houses local brands owned by talented Filipino entrepreneurs. My team and I reach out to them personally in order to understand the story behind the business as well as their entire production process. This is also important so that we build a friendship with our partner brands. I always want them to know that we're here to help them with anything.
"I envision Tavin's branding to be current and friendly. It's a kind of lifestyle that isn't snobbish and that would appeal to different personalities. This is why Tavin's color palette is a good mix of colors and it's a modern representation of the vinta itself."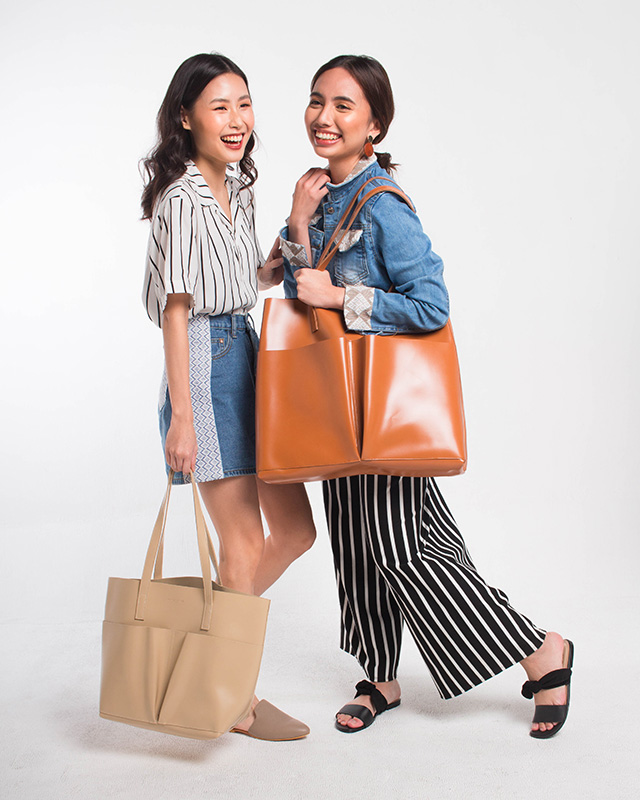 ADVERTISEMENT - CONTINUE READING BELOW
What motivated you to pursue this venture?
"It took me so long to pursue this. That's a common problem that we all face, right? When we have a good idea, we don't immediately execute it in fear of taking risks and ending up in another failure. So we just don't do it, period. For a year, that's where I was at. The idea of Tavin has been in my head for more than a year, but I never took any action towards it until a friend really looked me in the eye and said 'Krista, this is a good idea. Your heart is in the right place. Do it.' That push was what really motivated me to risk my savings and pursue Tavin."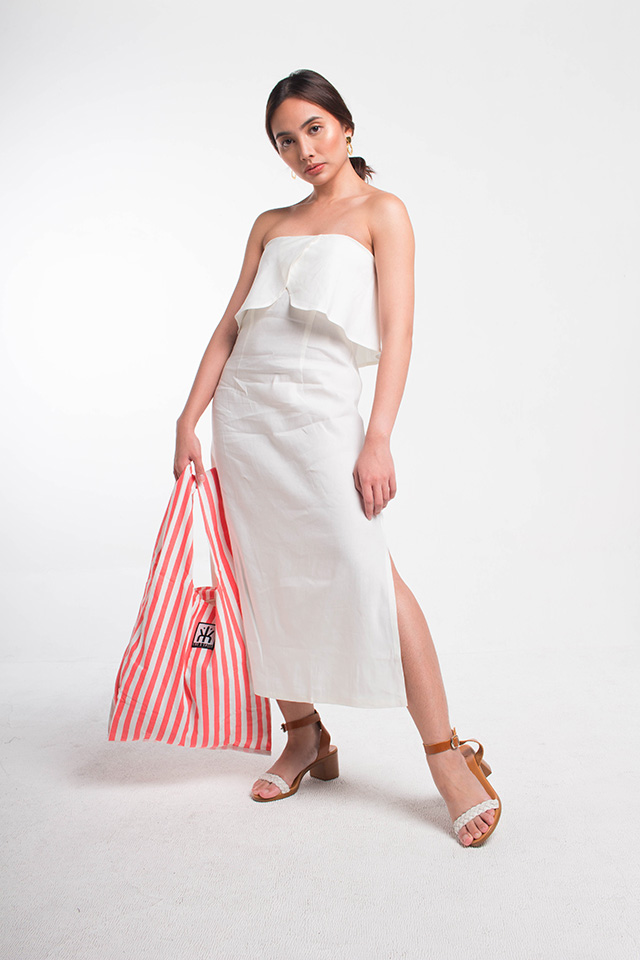 ADVERTISEMENT - CONTINUE READING BELOW
Could you walk us through the process? Who designs, manufactures, and curates your pieces?
"Essentially, Tavin is a curated marketplace for local independent fashion and lifestyle brands. We decided to focus on fashion and lifestyle categories to target a niche of customers first. The process basically starts with the Tavin team reaching out to brands we've handpicked, but brands can definitely apply as a Tavin seller too. Once approved, they can start uploading their products on the seller dashboard to get their own shop page up and running."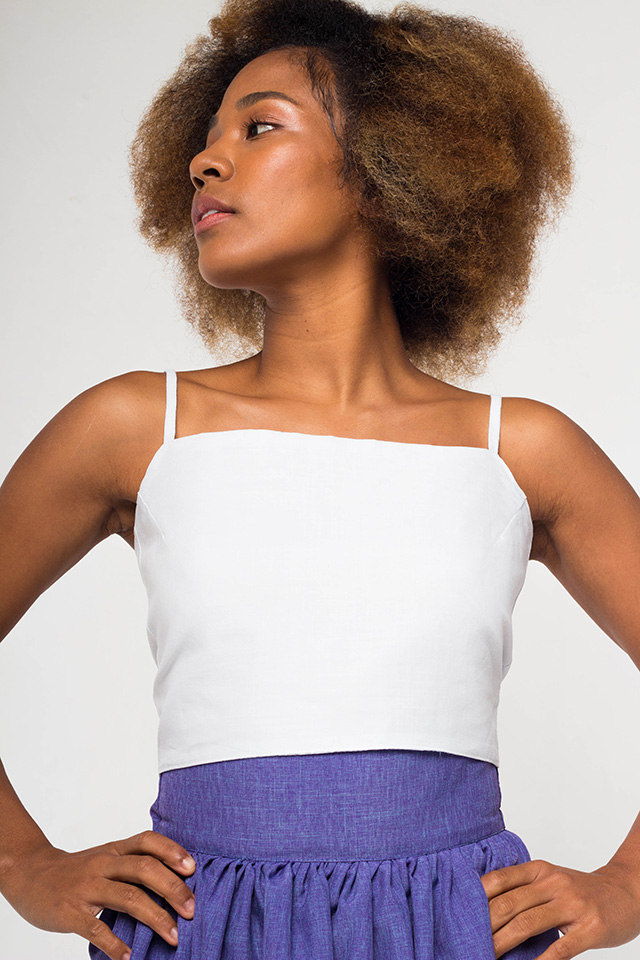 ADVERTISEMENT - CONTINUE READING BELOW
How do you select the homegrown brands to be included in your online hub?
"The owner or founder has to be Filipino, and he or she has to have an eye for quality products that would not only benefit the business, but ultimately its customers as well. We also look for brands with advocacies of their own. So far, we have a few brands that support sustainable fashion, a brand that encourages inclusivity through a good range of clothing sizes, and a couple of brands that donate a portion of their sales to different charities."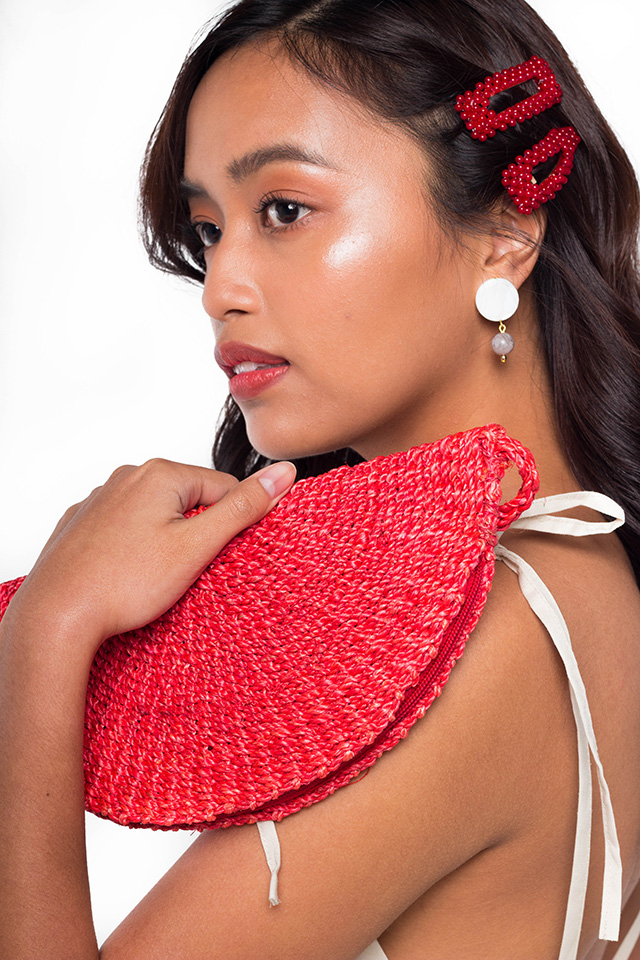 ADVERTISEMENT - CONTINUE READING BELOW
Why did you decide to pursue this business online?
"A lot of people usually ask me if I intend on opening a physical store for Tavin, and I always say that that's not the direction I'm going for. I really want Tavin to cross borders and create bridges. It's about making Filipino brands from different parts of the country more accessible to Filipino consumers, and going online is the way to do that. Lucky for us, most people have access to the internet and that's really where people choose to spend most of their time."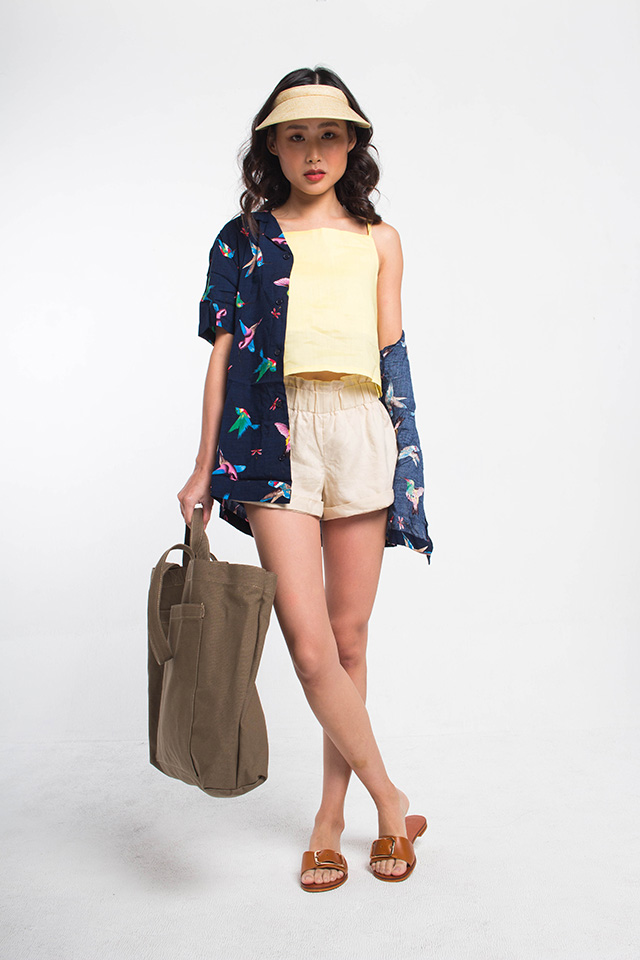 ADVERTISEMENT - CONTINUE READING BELOW
What other initiatives do you offer for local entrepreneurs?
"By equipping brand owners with the right tools and mounting business workshops and dialogues, Tavin is a 360-degree e-commerce experience that doesn't only elevate Filipino products, but ultimately empowers Filipino entrepreneurs. The Tavin Entrepreneurship Academy held its first workshop and business consultation in November 2018, and it continuously holds regular workshops since then. We invite different speakers who are experts in their own fields and we ask them to share practical tips that business owners can easily apply to their businesses. The Tavin Entrepreneurship Academy is not only a place for entrepreneurs to learn, but it is also where they naturally build a community of people who share the same challenges and experiences. Finding a place where they belong is definitely a good bonus! I remember one guy who has a good business idea but he needed a business partner, and he found his partner at one of Tavin's workshops. We also have the Tavin Amare Project. For every sale made through the website, one peso is donated to the charity of the month."
ADVERTISEMENT - CONTINUE READING BELOW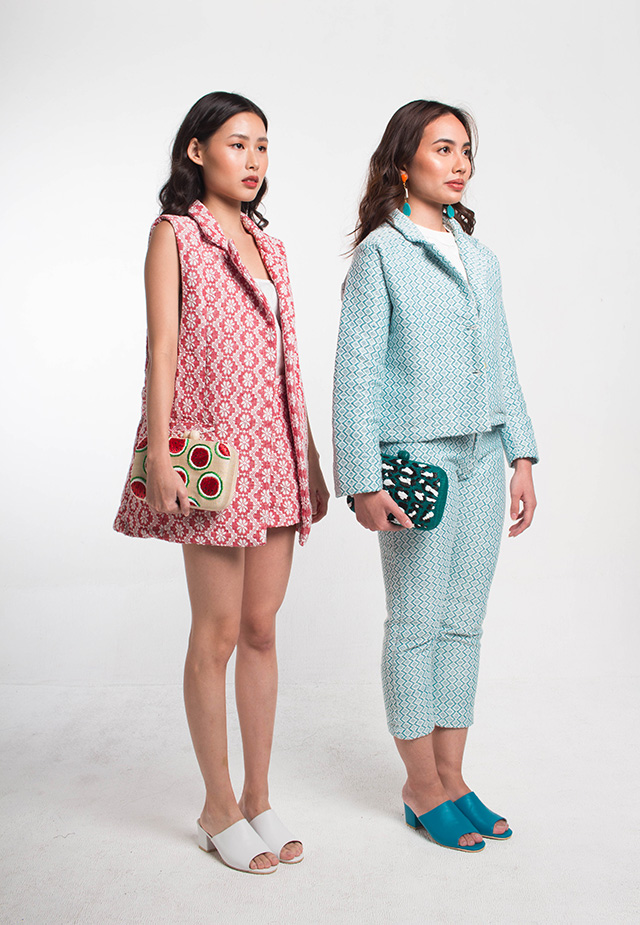 Why is it important to cultivate and to patronize homegrown brands?
"If we don't, who will? It's easy to say that our colonial past has greatly affected our cultural preferences, so our consumer behavior is easily dictated by the West. It's easy to say that since raw materials and labor are cheaper outside the Philippines, imported products are much cheaper, so we choose the things where we can cut costs. But if we don't cultivate and patronize homegrown brands, who else will?
ADVERTISEMENT - CONTINUE READING BELOW
"There is so much talent in Filipino entrepreneurs, but they just don't get the recognition and attention they deserve. Luckily, with the new wave on social media, there has been more and more local independent brands popping up. This doesn't only help the entrepreneurs themselves, but this also helps the laborers like the Marikina shoemakers improve their livelihood. This inevitable trickle-down effect is the very reason why we must cultivate and patronize homegrown brands. It's not only the business owner that we help, but the workers behind the products and the manufacturers of the raw materials as well.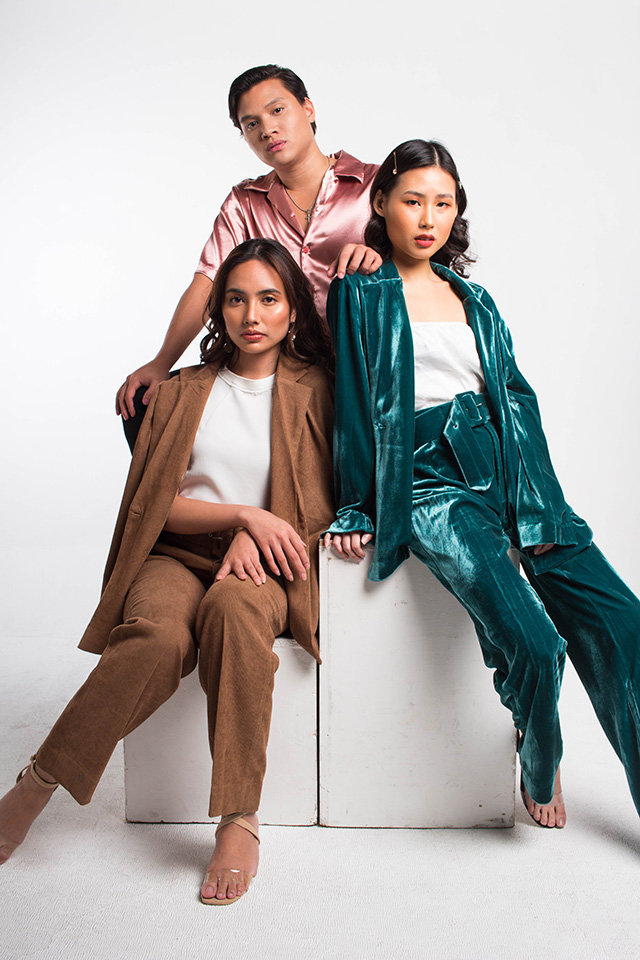 ADVERTISEMENT - CONTINUE READING BELOW
"For instance, one Tavin partner brand is owned by a painter who wants to share her art to more people and encourage artists to do so as well. So she decided to put her art on shoes and she created these gorgeous watercolor-painted mules and sandals. Her business has been helping artists and painters as well as the shoemakers who work hard to make the shoes by hand."
ADVERTISEMENT - CONTINUE READING BELOW
What can we expect from Tavin in the future?
"In the future, expect more features in Tavin that will make the customer experience more fun and interactive. We will also be working directly with brands to produce products that are driven by data and that have our consumers and their preferences in mind. Tavin will definitely be growing its community of brands even more and we will look for more brands from different provinces. We will also be offering new product categories that will encourage creatives to turn their skills into businesses."
Related Stories from Preview.ph
Hey, Preview readers! Follow us on Facebook, Instagram, YouTube, Tiktok, and Twitter to stay up to speed on all things trendy and creative. We'll curate the most stylish feed for you!