Ten years ago, we felt that we've been personally victimized by Regina George and her army of skanks. You're totally lying if you said you didn't love it. Who didn't? It's safe to say that Mean Girls has captured our generation so perfectly well that we quote it for every situation there is.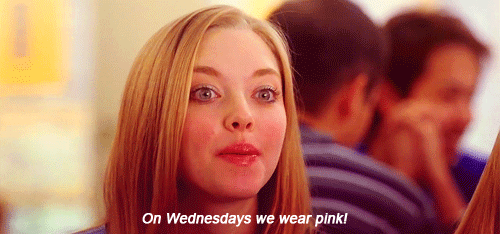 ADVERTISEMENT - CONTINUE READING BELOW
So as we commemorate its 10th anniversary today, we list down our current top 10 favorite things in–you guessed it–pink!
So if you want to sit with us, better click on the gallery now.
Photo courtesy of Giphy