Fashion editorials can be more than just a set of pretty pictures. They can elicit emotions and inspire the viewer, spark a discussion or debate, and even bring to light certain topics that need more awareness. The other day on Twitter, a set of fashion photographs went viral and eventually caught everyone's attention at Preview HQ. It featured a curly-haired morena model in streetwear by a young designer, posing with a deadpan expression you often see in fashion photos, but her makeup had been done to look as if she'd been beaten up. The photographer's caption read, "A series of photos that showcase the struggles of being an OFW, yet still fight for their loved ones."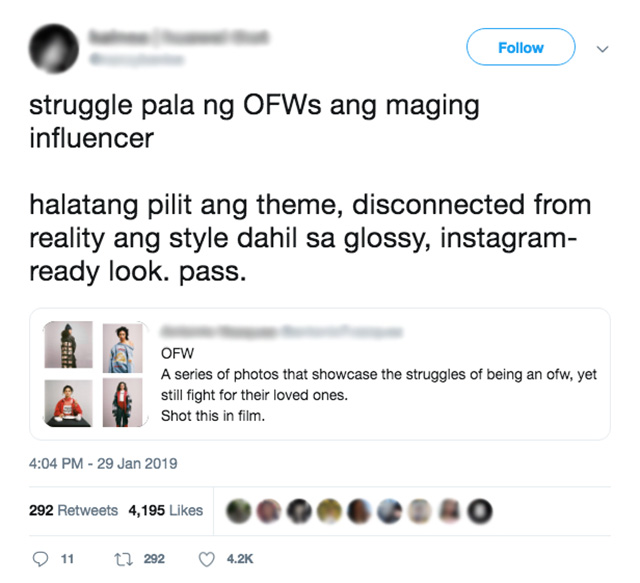 ADVERTISEMENT - CONTINUE READING BELOW
The replies were mixed, most of them upset and confused, some defending it as the photographer's right to freedom of creative expression, a few even saying it was art. But the outrage was ever present.


CONTINUE READING BELOW
Recommended Videos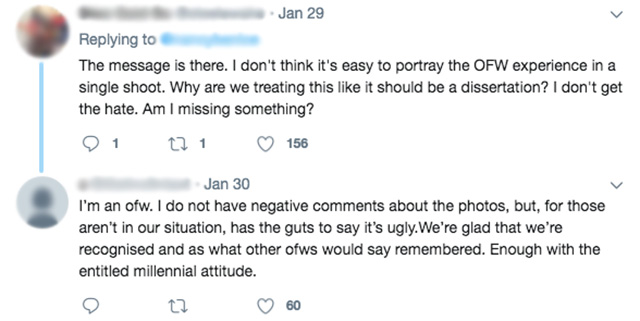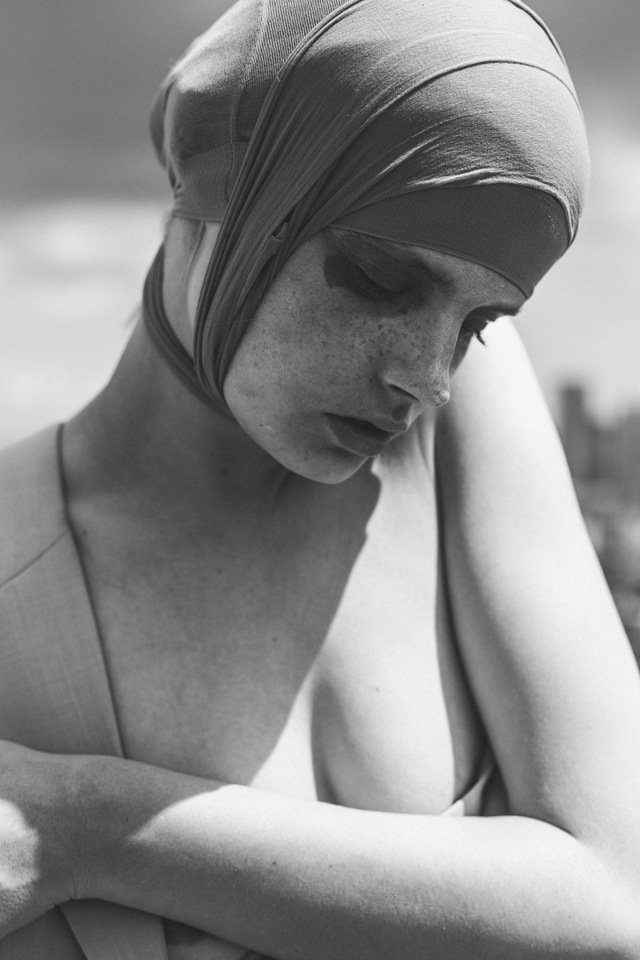 ADVERTISEMENT - CONTINUE READING BELOW
This is not the first time fashion imagery has been under fire for its socio-political messages. Remember back in 2013 when Vogue US' Hurricane Sandy feature and fashion editorial was criticized for glamorizing the deadly catastrophe? Or the more recent D&G blunder with a Chinese model eating Italian food with chopsticks? When does "artistic expression" turn into "insensitive commentary"? Or are people just too quick to react online?
Related Stories from Preview.ph
The problem with merging such serious topics with fashion, is fashion itself. Let's be real, fashion is often thought to be superficial, materialistic, luxurious—some sort of fantasy. And most of the time it is, and there's nothing wrong with that. It's a consumer-based shopping-driven industry. It's like trying to talk about the election alongside couture. There are so many avenues for misinterpretation.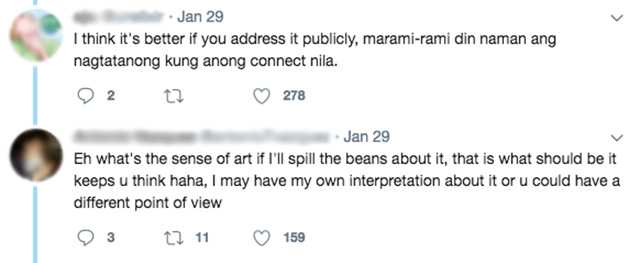 ADVERTISEMENT - CONTINUE READING BELOW
Though there is no one way to convey a particular message in photographs, there are certainly ways to ensure that respect, sensitivity, and purpose are present when tackling a hard-hitting topic in a thought-provoking manner.
Know your topic thoroughly.
It all starts by being fully immersed and knowledgeable about the issue you're talking about, and not just making noise for virality's sake. "The struggles of being an OFW" can mean a lot of things. To generalize it as physical or domestic abuse/violence seems hasty. To single out one aspect of their plight is okay, but as long as the intent is clear and the subject tackled in-depth. To stereotype a certain set of people, be it a minority or a majority, a race, or an economic class without thoroughly understanding or researching about them is quite problematic. Culture appropriation for example is one form of stereotyping. Remember the backlash behind the fashion editorial of Karlie Kloss dressed as a geisha? But there are also brilliant ways to highlight diversity in cultures, just like Teen Vogue's feature called 7 Girls Show What Beauty Looks Like When It's Not Appropriated. Beautifully shot, full of fashion and beauty, but also bursting with heartfelt insight and celebration. Pictures paint a thousand words—in this case they can paint a thousand interpretations and you don't want to leave your audience confused (unless that was your intention).
ADVERTISEMENT - CONTINUE READING BELOW
Any visual commentary on themes like religion, sexual orientation or gender, politics, or any other social issue should always be tackled carefully. People hold their opinions on these topics close to their heart. You need to take into consideration how your audience will react, what's their takeaway, are there any triggers? But if your aim is to spark a discussion, the least you can do is be informed and present facts that can start a conversation.
Be specific about your message and execute it with sensitivity.
In her recently concluded exhibit titled How to Be a Woman of The World, artist and feminist Nikki Luna tackled sexual abuse and violence against women successfully through a series of sculptures with accompanying stories. Each art piece was fashioned into clothing once worn by victims of sexual abuse. It opened up that dialogue about sexual abuse and personal style—that this doesn't just happen to hubaderas. It can happen to anyone.
ADVERTISEMENT - CONTINUE READING BELOW
With Nikki's work, there is that sense of immersion with her art. You know that she's spent time with these victims, that she fully understood the pain they went through, and she got their consent to create these sculptures and tell their stories.
Be ready to explain and explain it well.
Whether your work is abstract or not, there should be an explanation behind it all—be it shallow or incredibly complex. If you can't explain your work then why do it? What motivated you? Even the most self-indulgent artwork and photographs have an explanation behind them.
ADVERTISEMENT - CONTINUE READING BELOW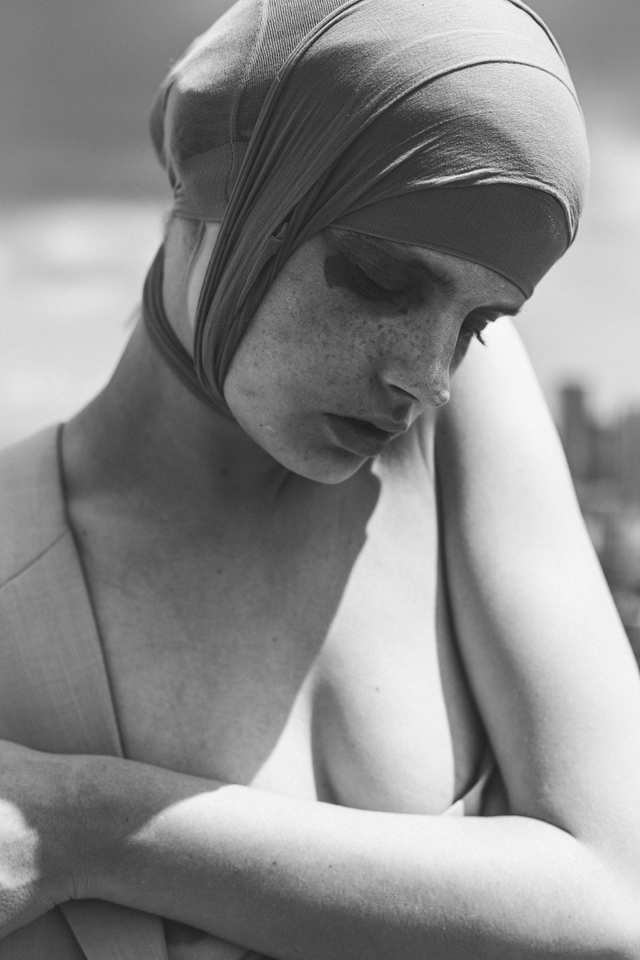 Last year, Preview.ph ran a beauty editorial by photographer Ritz Marie that depicted a hauntingly beautiful perception on mental illness, specifically depression. There was backlash towards the images, with comments like "how could you find beauty in something like that?", "depression is ugly!", "depressed people don't look like that!" However, Ritz explained that the photos were not meant to be literal but poetic, and she was able to expound on the thesis behind them in an accompanying essay. Hearing what she had to say, having dealt with depression herself, gave context to her work. Readers sent positive feedback through direct messages and comments, many of whom were dealing with mental health struggles, and said they found that they saw the feature to be uplifting. Whether people agreed or disagreed, it still brought about a much-needed discussion on depression and made them stop to think amidst a feed of well-curated OOTDs.
ADVERTISEMENT - CONTINUE READING BELOW
With the deluge of images on the internet, the bottom line is to not just populate it with your creative work but to do so responsibly. Fashion can be art, anything can be art, but just because your hand is on the camera trigger and you know how to edit your photos does not instantly make it art.
You can always impart something of substance to your audience as a creator, whether your message is uplifting or tackles a controversial subject. Fashion is a powerful medium you can use to get your ideas across in such imaginative ways, just make sure it doesn't get lost amongst the clothes, makeup, and glamor of it all.
Related Stories from Preview.ph
Hey, Preview readers! Follow us on Facebook, Instagram, YouTube, Tiktok, and Twitter to stay up to speed on all things trendy and creative. We'll curate the most stylish feed for you!