It's a rose-tinted tomorrow for singer Nica del Rosario, who just tied the knot with her girlfriend, actress Justine Pena! In an intimate yet scenic ceremony held by the Sydney Harbour in Australia, the pair exchanged vows in matching tulle dresses and veils.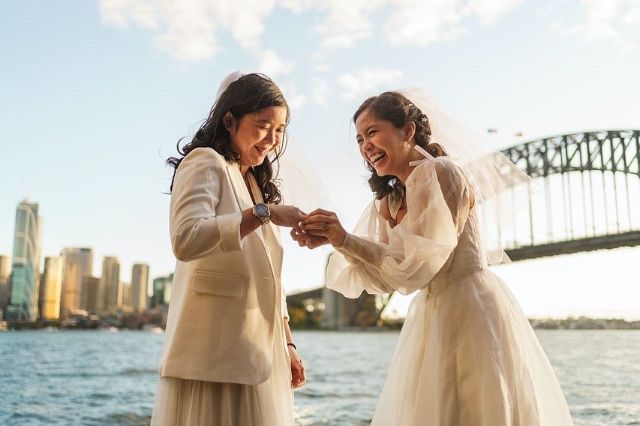 LOOK: Nica del Rosario and Justine Pena's Wedding Looks
Staying true to their personal styles, Nica decided to go for a floor-length v-neck gown layered with a crisp white blazer. Meanwhile, her better half was in a bustier jumpsuit that featured dreamy sheer puff sleeves and an overlay skirt.
ADVERTISEMENT - CONTINUE READING BELOW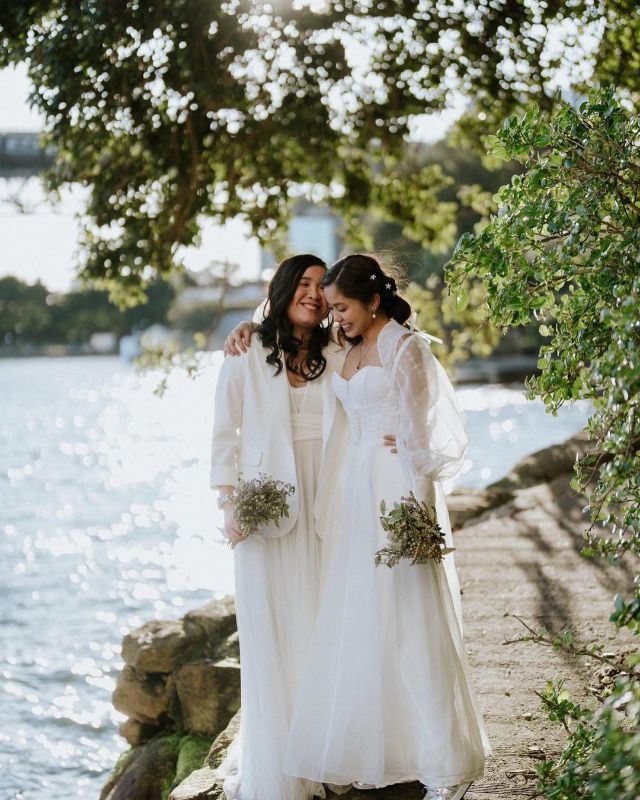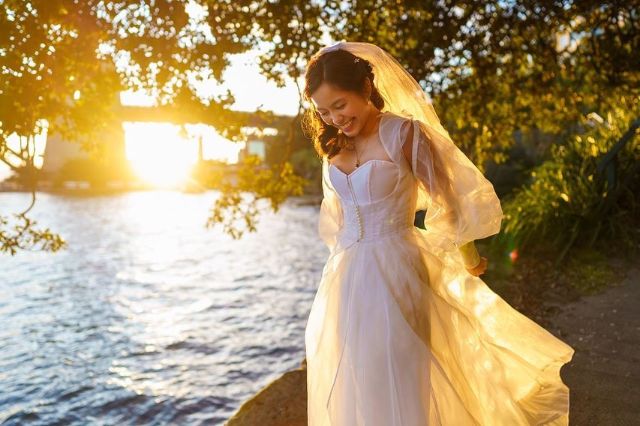 ADVERTISEMENT - CONTINUE READING BELOW
Recommended Videos
What's more, the newlyweds went the extra-chill route and sported their bridal dresses with sneakers! They also wore matching accessories with both donning pendant necklaces and, of course, their gold wedding bands.