Ah, it's the Oscars season once again! Everyone is buzzing from excitement to see their favorite celebrities walk the red carpet. But while there were definitely tons of scene-stealers at this year's Academy Awards, some netizens believe that one attendee has taken "stealing the show" quite too literally.
LOOK: Netizens Slam Tems For "Rude" View-Obstructing Dress at the Oscars 2023
ICYMI, Tems, who co-wrote Rihanna's Academy Award-nominated song Lift Me Up for Black Panther: Wakanda Forever, attended the Oscars in a gorgeous structured white dress made by Ukranian fashion designer Lessja Verlingieri of Lever Couture. The extravagant gown was draped across her body, enveloping her from head to toe in a sheer cloud-like fabric.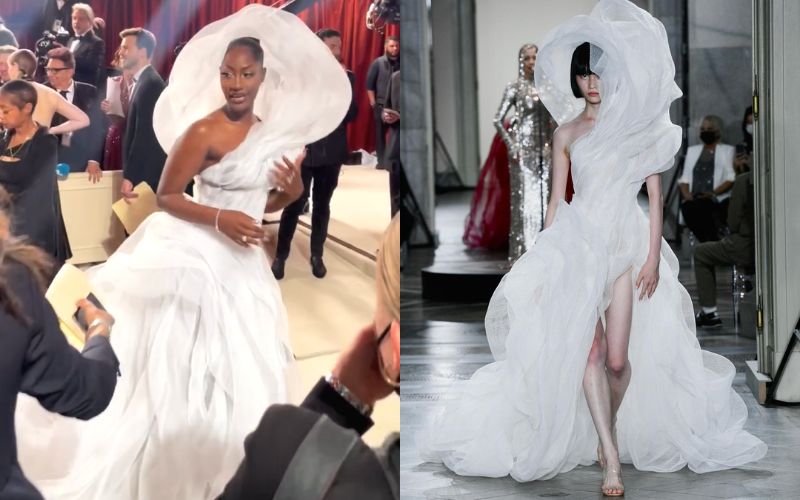 Although the Nigerian Singer-songwriter looked undeniably stunning, she drew flak online for her "inconsiderate" outfit. Images of her sitting in the audience went viral after netizens pointed out that her headpiece was obstructing the view of the people sitting behind her.
ADVERTISEMENT - CONTINUE READING BELOW
"This outfit is the rudest dress to wear at this event. Even her date can't sit straight lol," one user tweeted.
"Imagine waiting your whole life to be at the Oscars and you end up sitting behind a stratus cloud," another one chimed in.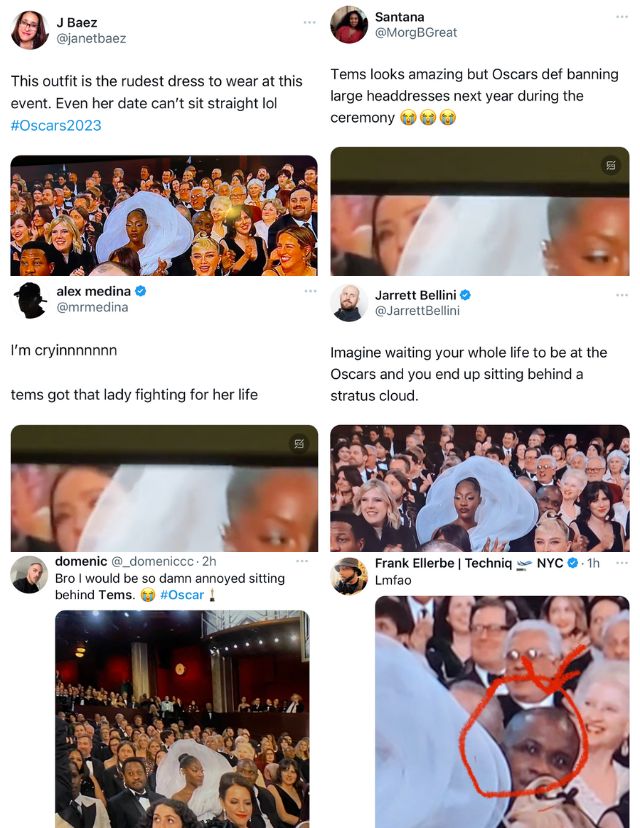 "Rude," "inconsiderate," and "selfish" were just some of the words netizens used to desscribe her outfit.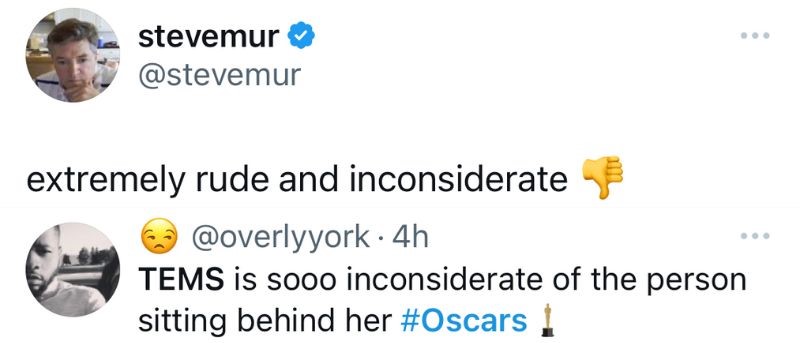 Meanwhile, others poked fun at her look and even created a couple memes.