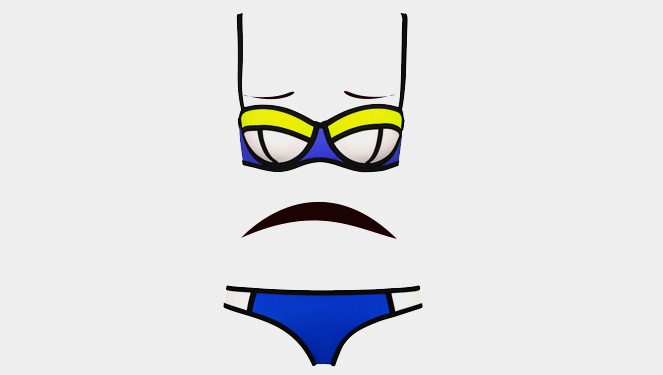 Despite a boom in popularity, Google predicts that neoprene swimsuits will be nothing more than a fleeting trend.
The "Google Fashion Trends Report," which is a first from the tech company, analyzed six billion search queries to predict the growth and decline of certain items in the sartorial world. According to the study, jogger pants, palazzos, midi skirts and tulle skirts are big for spring, while one shoulder dresses, peplum, vintage clothing and string bikinis are out. They identified passing fads as "rising stars," which is where the neoprene swimsuit is categorized.
Other rising star predictions include emoji shirts, high neck bikini tops, and something we didn't even know was happening: kale sweatshirts.