The realm of designer bags can be overwhelming, especially if you don't know where to start. But if you're keen on investing in a piece, then weighing your options is a very important step. You'll be shelling out a hefty amount of cash, after all! To help you make that decision, we've rounded up the top luxury brands in history that you need to have on your radar. These classic brands have been churning out designs that have stood the test of time, so you know you'll be getting more than your money's worth!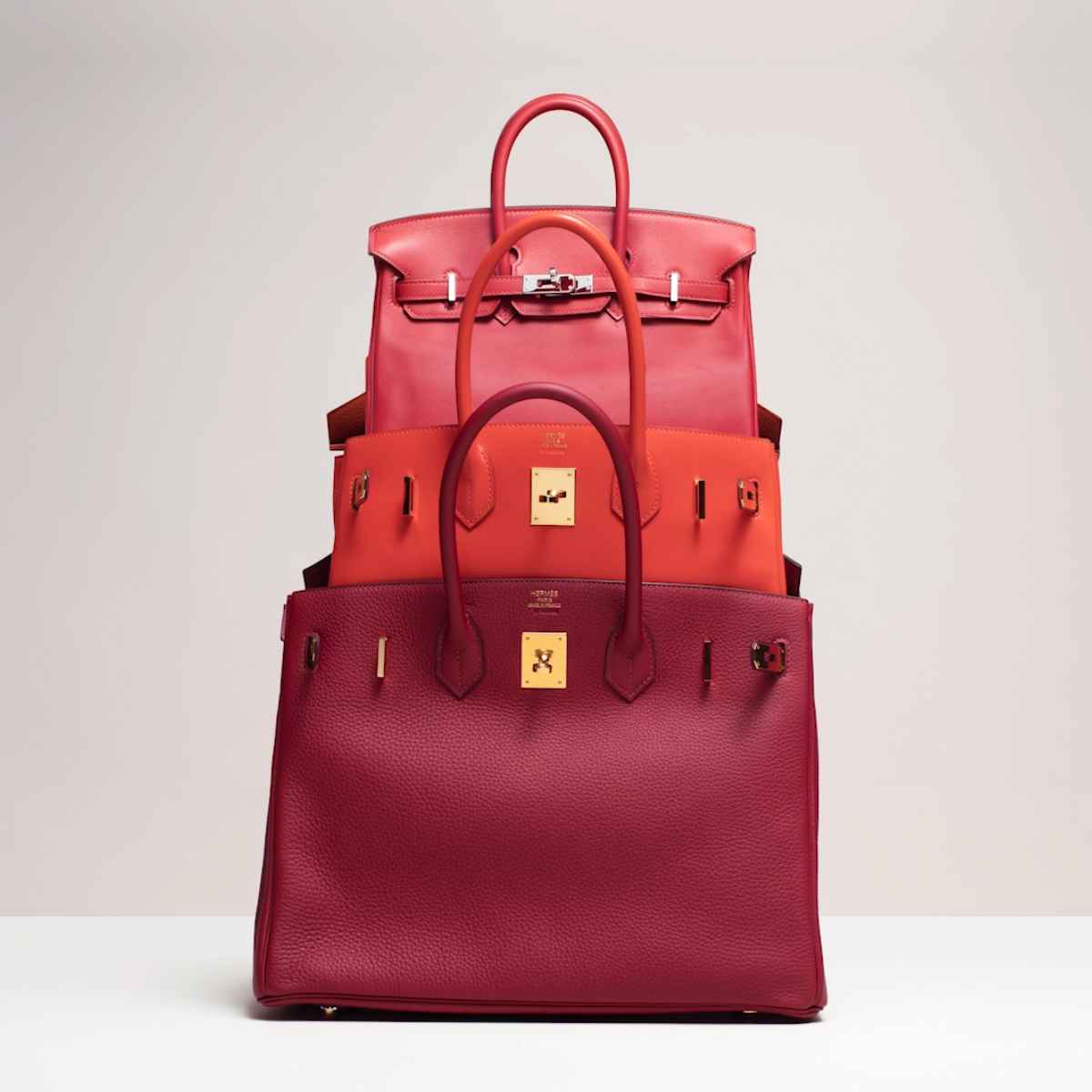 ADVERTISEMENT - CONTINUE READING BELOW
When it comes to designer handbags, fashionistas would agree that the top three brands that come to mind are Hermes, Chanel, and Louis Vuitton.
Hermes was able to secure this top-of-mind position amongst discerning shoppers because of its high quality leather goods that go all the way back to the brand's inception in 1837. It first specialized in harnesses and bridles before expanding into bags, accessories, and clothes. Hermes is a great choice for those who want a piece of history and fine leather craftsmanship.
What it's famous for: Hermes is most popular for the exclusive and elusive Birkin, one of the most expensive bags in the world. Aside from that though, there are more accessible finds like the Kelly and the Evelyne. Hermes bags are often simple, sleek, and streamlined.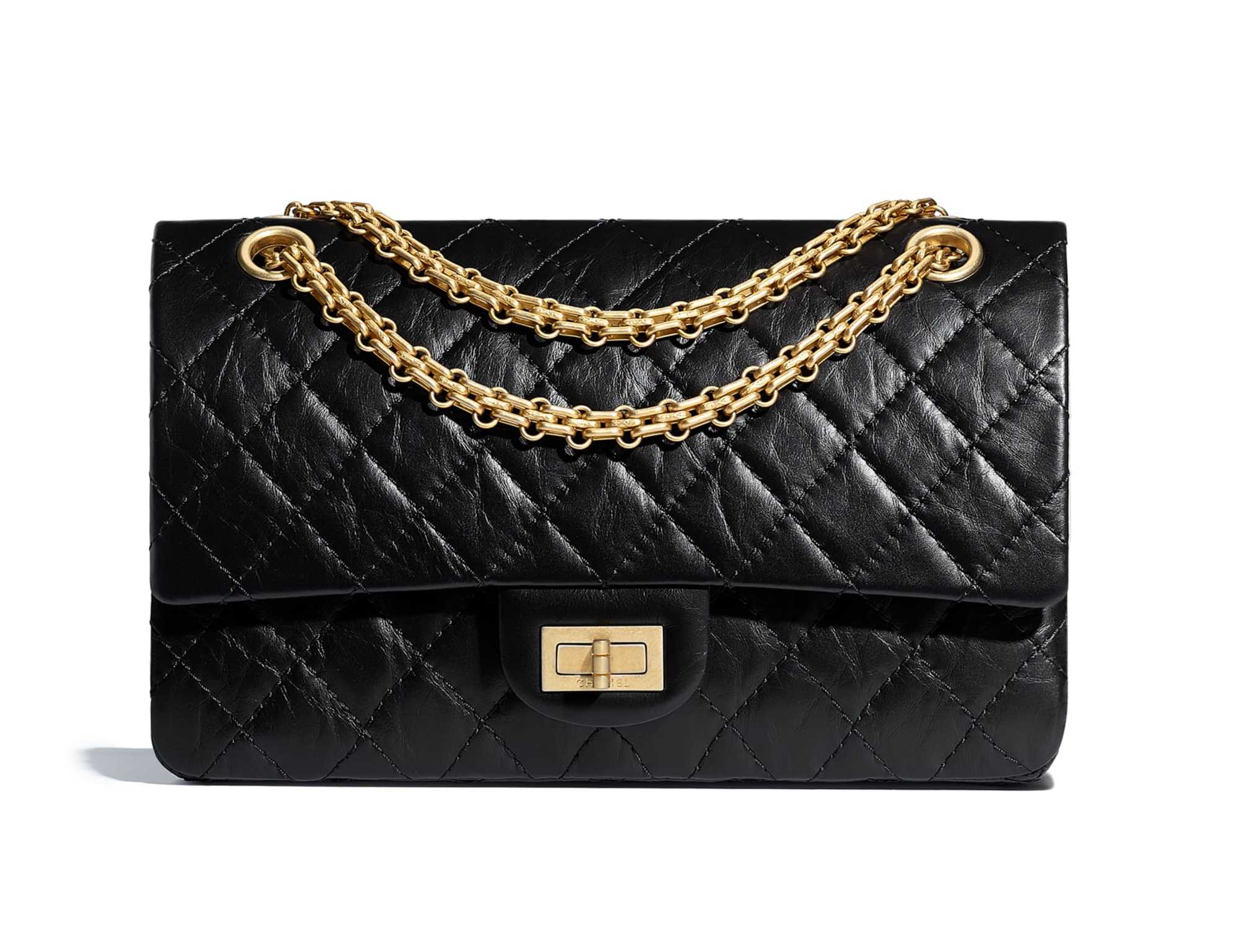 2.55 Handbag, $6500 (approximately P315,042), CHANEL, chanel.com
For those who are looking for classic, feminine picks, there's no other brand to turn to than Chanel. Founded by the rebellious Gabrielle Chanel, the French fashion house not only creates groundbreaking clothes with a meticulous eye but leather handbags as well. Chanel bags are playful yet chic, and often include interesting details and fabrics like denim, colorful beadwork, and pearls.
What it's famous for: Chanel is most famous for its flap bags that feature chain straps and a quilted leather body. There's the 2.55 (the original Chanel bag created in 1955) and the Flap Bag created by Karl Lagerfeld in 1983.
See more classic Chanel bags here.
ADVERTISEMENT - CONTINUE READING BELOW
Speedy 35 in Damier Azur Canvas, $1180 (approximately P57,192), LOUIS VUITTON, louisvuitton.com
Like many luxury brands, Louis Vuitton started out as a luggage manufacturer before venturing into sartorial territory. Aside from its storied leather goods, what makes the decades-old brand worth the investment is its monogram canvas—a classic that can never be dethroned. It's great for those who want a handbag that doesn't come in plain-looking leather. In fact, there are other interesting iterations to choose from, like the empreinte leather and the damier ebene canvas. Of course, there's also the popular epi material, a textured kind of leather.
What it's famous for: The Speedy is the first Louis Vuitton bag that comes to mind, but other popular bags include the Alma top handle bag, and the Neverfull tote bag.
See more classic Louis Vuitton bags here.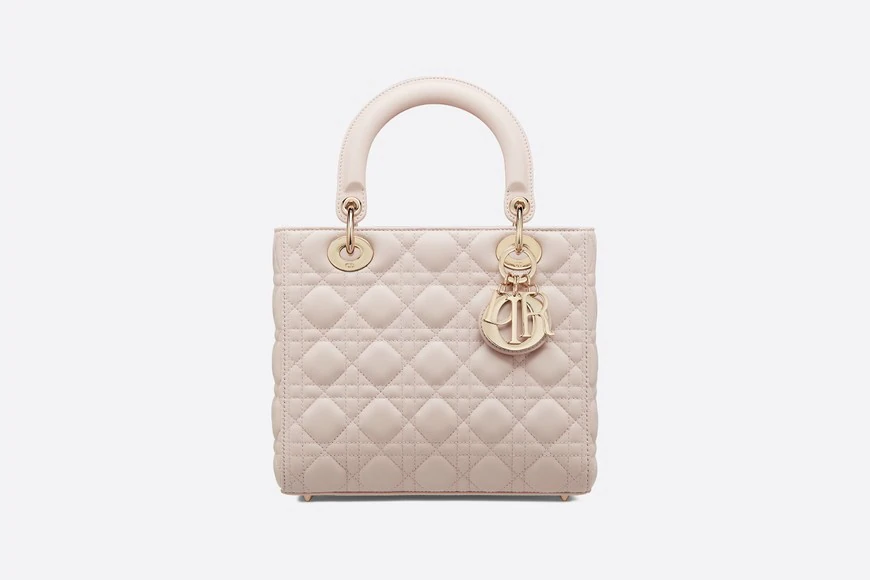 ADVERTISEMENT - CONTINUE READING BELOW
Medium Lady Dior Bag, $4900 (approximately P237,493), DIOR, dior.com
Sure, Christian Dior skyrocketed to fashion immortality through his "New Look," but his handbags are just as noteworthy. For those of you who love ladylike designs and flirty pieces, Dior is the brand you have to check out. Dior bags oftentimes play with texture and color, and include dainty touches like charms and cute metal hardware. The bags always feel youthful and never matronic.
What it's famous for: The Lady Dior is perhaps the posterchil of Dior handbags because it was popularized by Princess Diana. However, there are newer designs that are also made to last, like the Book Tote and the Bobby.
See more classic Dior bags here.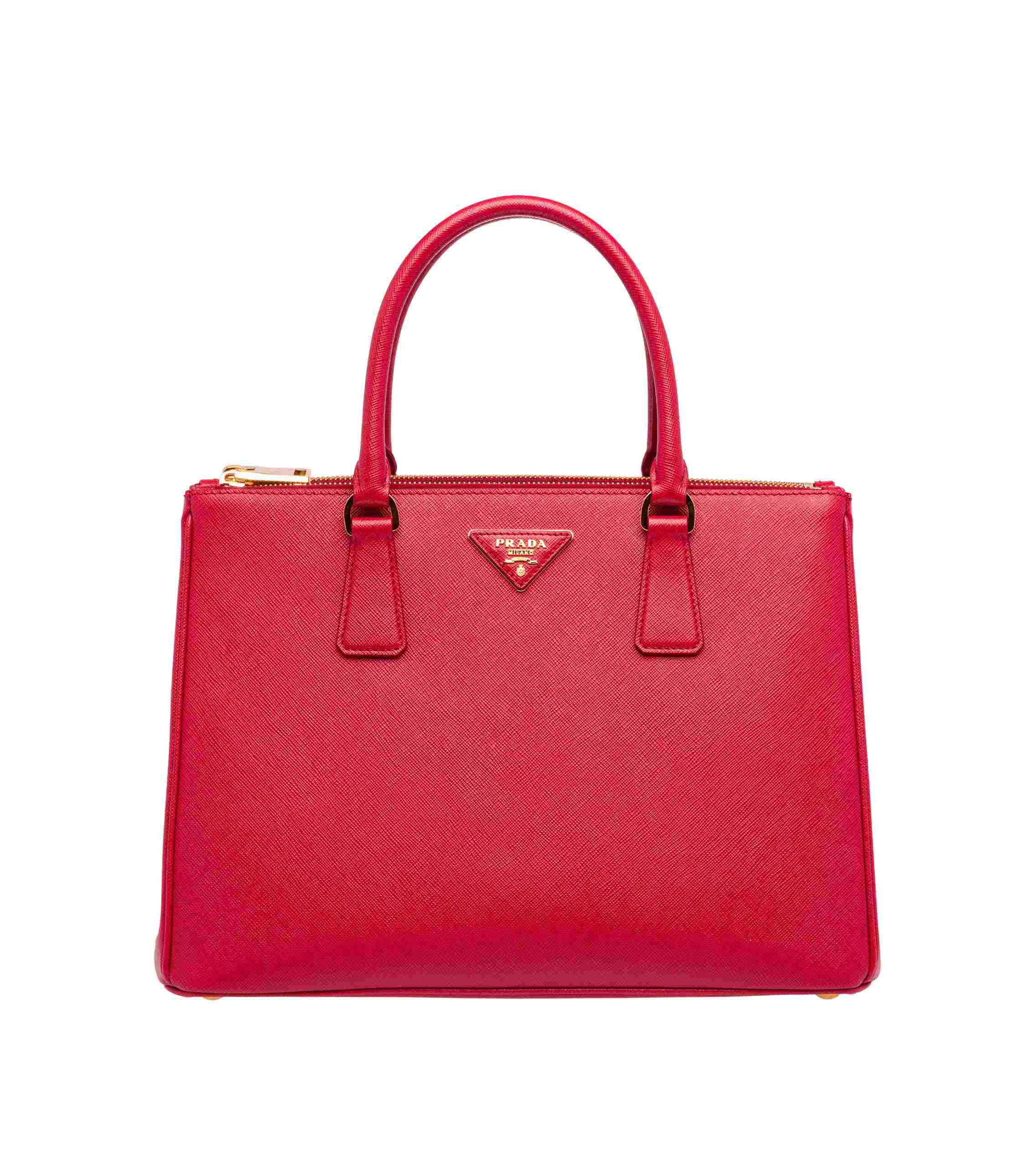 ADVERTISEMENT - CONTINUE READING BELOW
Medium Saffiano Leather Prada Galleria Bag, price unavailable, PRADA, prada.com
If you're looking for a bag that combines both form and function, then you have to check out Prada. The Italian fashion house creates designs that strike a balance between "business" and "fun." For example, many of its timeless boxy handbags come in bright colorways and small sizes that make it easy to carry around for casual affairs. Even fun, tiny handbags are made to look more elevated with the brand's iconic Saffiano leather (the one with the crosshatch texture).
What it's famous for: The handy, office-ready Galleria is the most popular big bag from the brand, but for those who want something petite, consider the classic Re-Edition Nylon Mini Bags.
See more classic Prada bags here.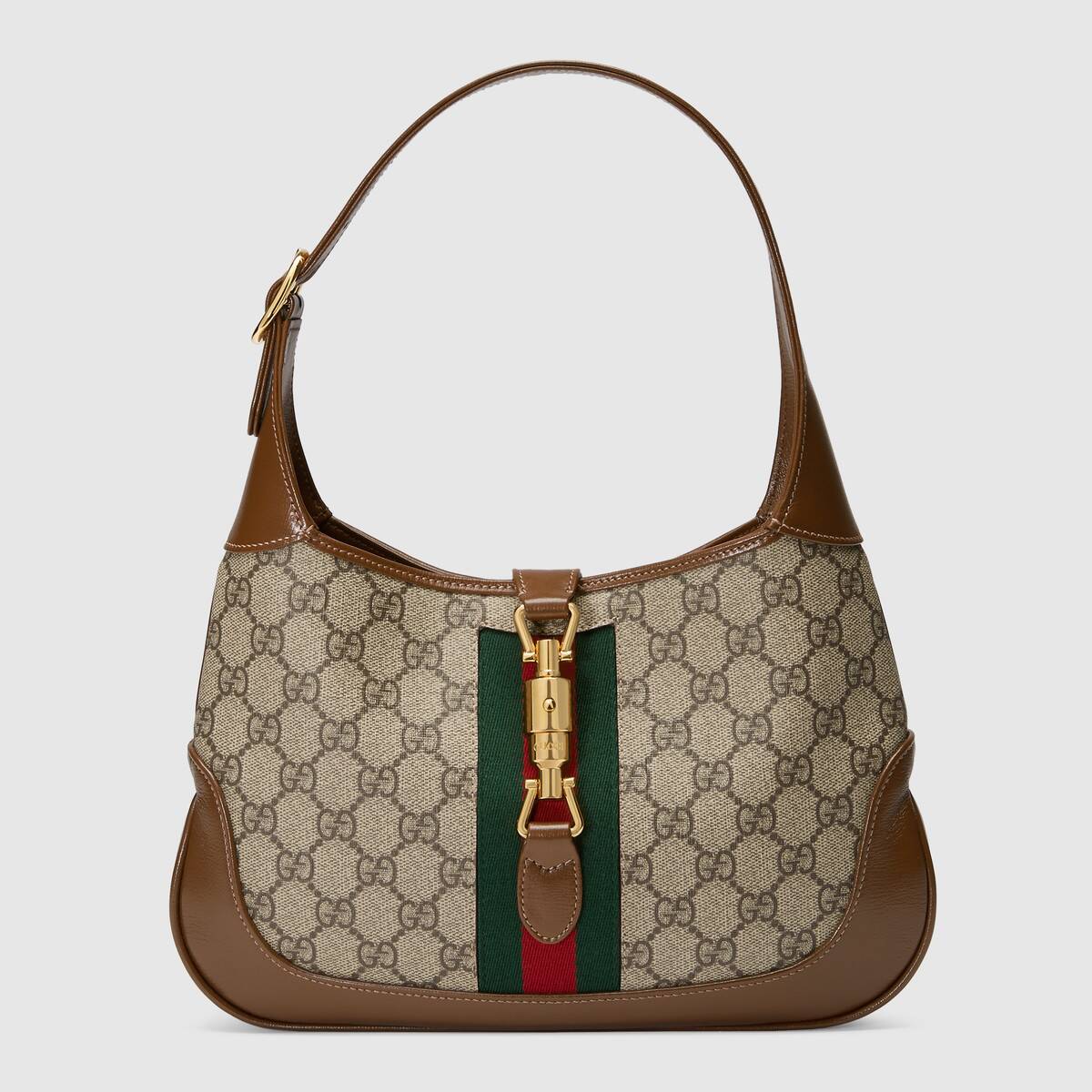 ADVERTISEMENT - CONTINUE READING BELOW
Jackie 1961 Small Hobo Bag, $1750 (approximately P84,819), GUCCI, gucci.com
If you're obsessed with bags that have a vintage vibe, then Gucci is the brand for you. What's so great about the brand is that they still carry pieces that hark back to the brand's glorious eras like the '70s. For example, in that decade, the brand's GG canvas and webstripe were extremely popular—and they still have pieces like that to this day. Plus, the brand frequently revives classic designs with modern features and details, like pastel-colored leather, embroidery, and velvet. Perfect for those who love fun retro fashion!
What it's famous for: One unique yet extremely famous offering are the bamboo handle bags—the brand pioneered this in 1947. However, if you want something simpler, there's always the vintage Jackie and 1955 Horsebit to fall back on.
See more classic Gucci bags here.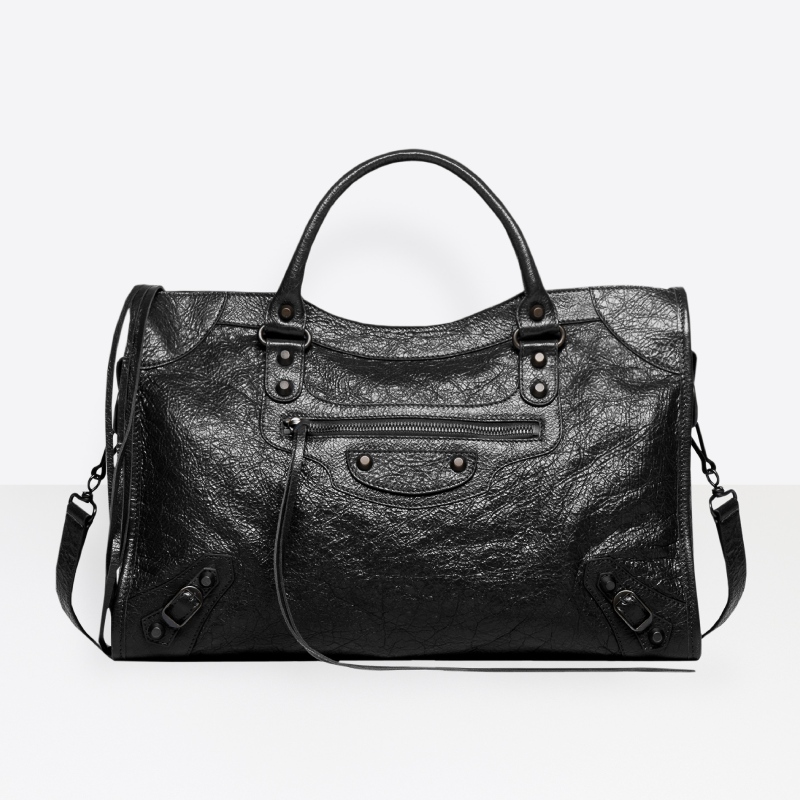 ADVERTISEMENT - CONTINUE READING BELOW
Classic City Shoulder Bag, $1639 (approximately P79,605.41), BALENCIAGA, balenciaga.com
For those who are looking for edgy pieces to match your streetwear outfits, Balenciaga is the obvious choice for you. What's great about this Spanish brand is that the handbags are spunky without being overtly "street'—there's still a touch of timelessness in them. That's because Balenciaga takes familiar silhouettes, like box bags and baguettes, and twists one key element to make it feel contemporary, like sharper edges and aged hardware.
What it's famous for: The City is a modern classic that gives a polished yet edgy vibe to any look. Plus, those studs are recognizably Balenciaga! There are other sleeker designs though, like the Ville Top Handle and Ghost Shoulder Bag.
See more classic Balenciaga bags here.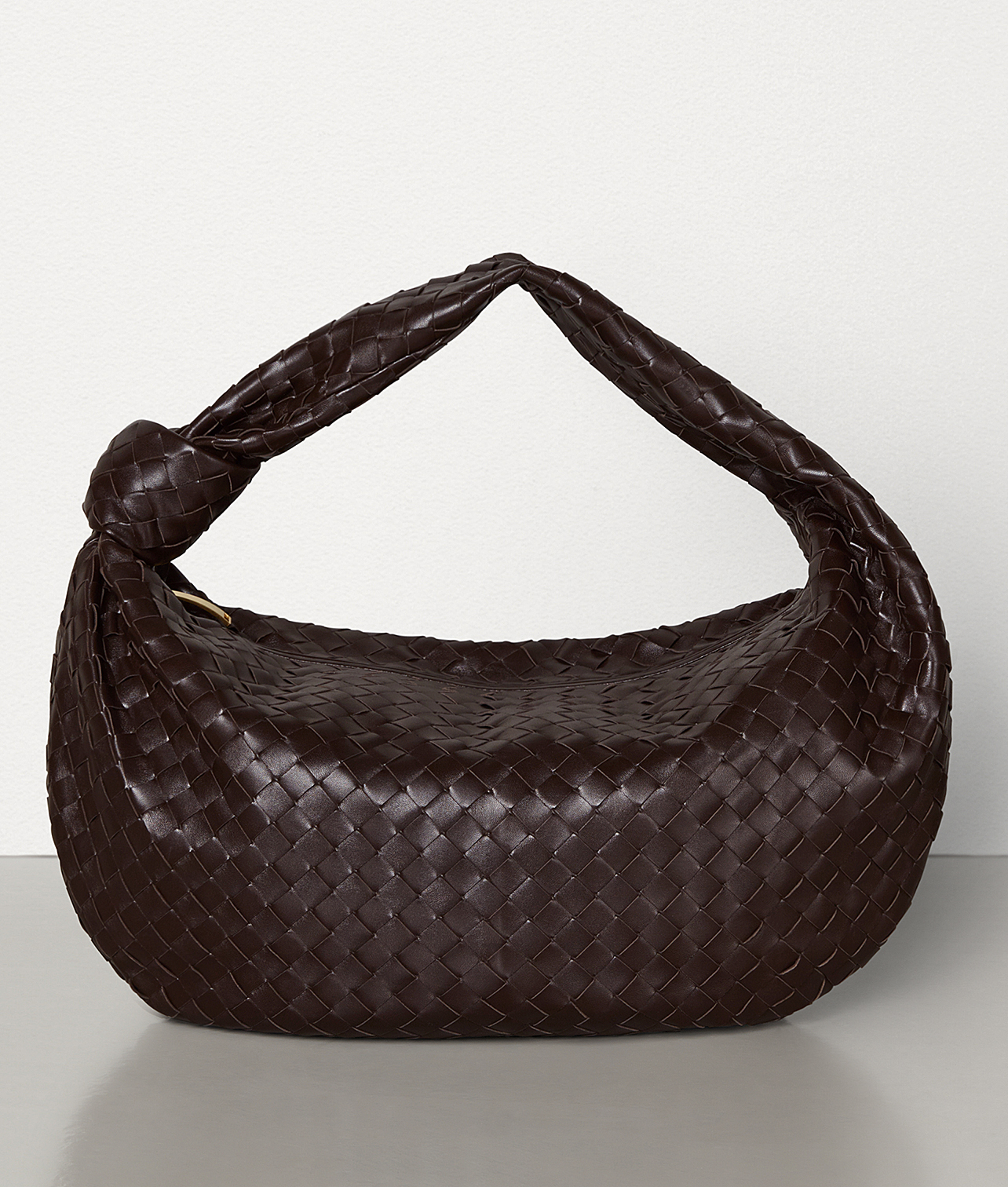 ADVERTISEMENT - CONTINUE READING BELOW
BV Jodie, $3700 (approximately P179,331), BOTTEGA VENETA, bottegaveneta.com
Bottega Veneta has always been famous for its simple yet incredibly well-made leather bags, especially those with their signature intrecciato weave. These woven handbags are great for those who want something distinctively Italian and trend-proof. If you feel like such designs are boring, then think again! Bottega Veneta handbags are continuously given a fresh spin through bold colors, slouchy or structured silhouettes, and even oversized weaves, that have more than piqued the interest of fashionistas everywhere.
What it's famous for: Recently, Bottega Veneta has been most famous for the Padded Cassette Bag and The Pouch, but if you're looking for classic designs then the woven BV Jodie and Cabat bags are perfect for you!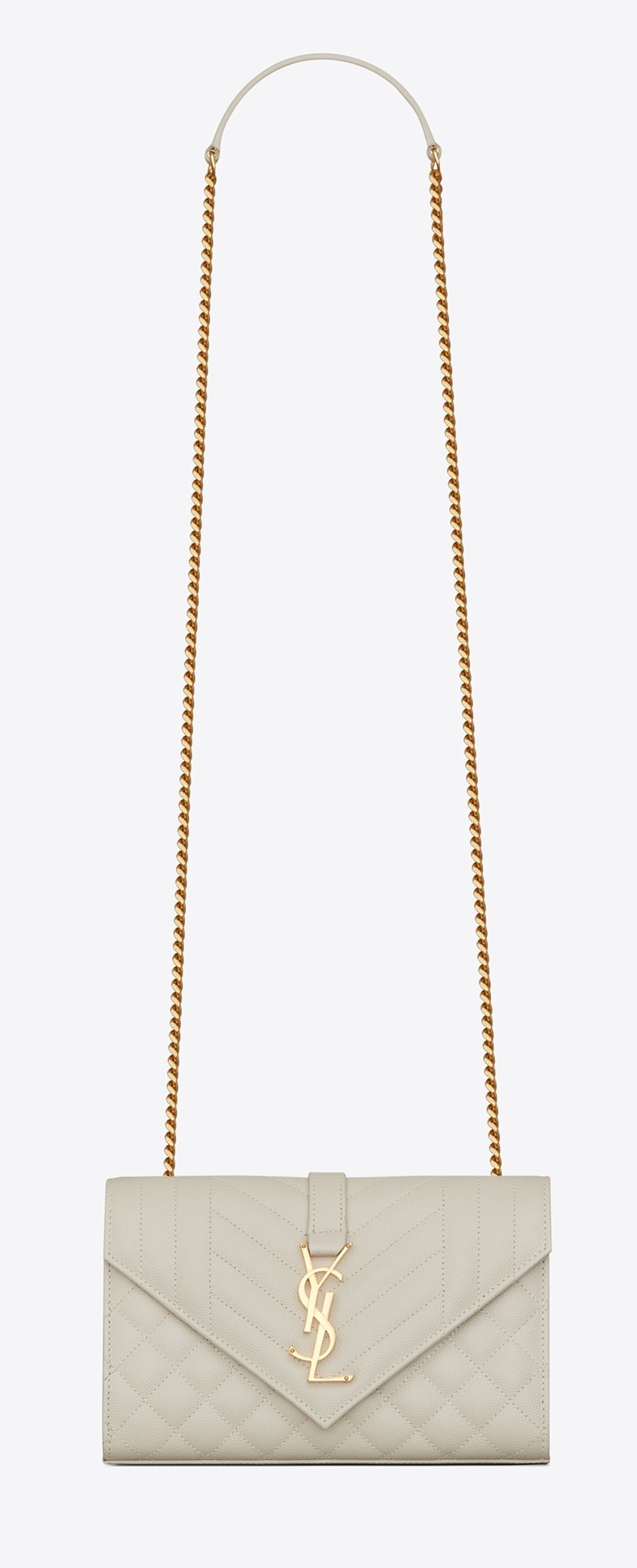 ADVERTISEMENT - CONTINUE READING BELOW
Envelope Small in Mix Matelassé Grain de Poudre Embossed Leather, $2050 (approximately P99,481), SAINT LAURENT, ysl.com
If you're looking for bags that scream Parisian chic, then you have to check out all of Saint Laurent's offerings. Just like that French je ne sais quoi, each bag imbibes an insouciant, sexy appeal. Even their large work bags have soft lines that are decidedly feminine and discreet. But perhaps the brand's more recognizable picks are its chain bags crafted with supple leather and flashy hardware. Perfect for transitioning from day to night!
What it's famous for: For spacious everyday handbags, the Sac du Jour is your best bet, while the Envelope is perfect if you want an evening chain bag.
See more Saint Laurent bags here.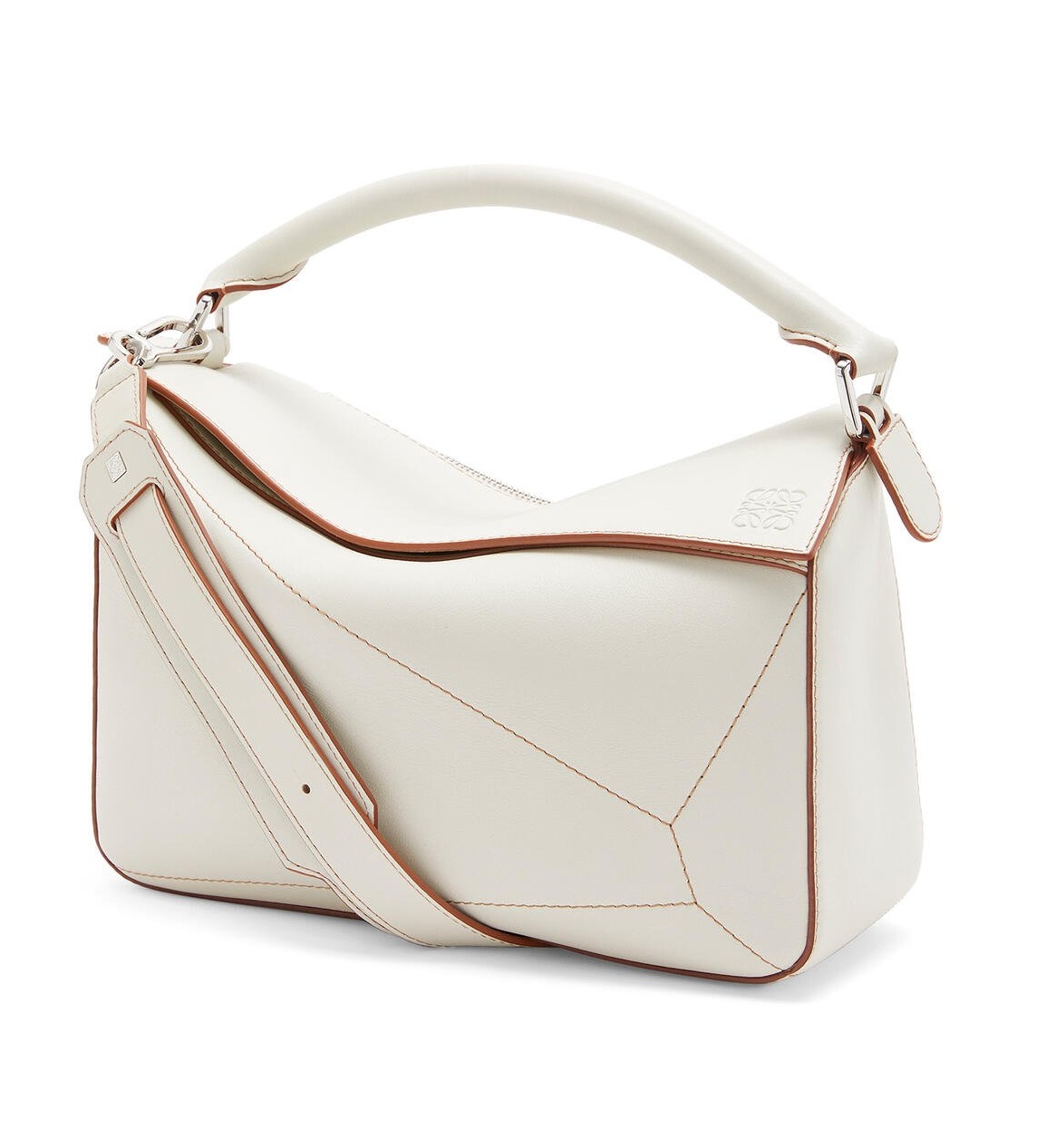 ADVERTISEMENT - CONTINUE READING BELOW
Puzzle Soft Bag in Nappa Calfskin, P173,600, LOEWE, loewe.com
If you're looking for a brand you can trust, then look no further than Loewe. The Spanish heritage brand was established in 1846 and is one of the oldest fashion houses in the world. It specializes in leather goods and continues to innovate on its craftsmanship to provide well-made pieces that are remarkably modern. Think geometric shapes and sculptural designs! It's a great brand to invest in if you take your leather goods seriously.
What it's famous for: Loewe's most popular piece is undoubtedly the Puzzle Bag, a buttery soft design pieced together with precisely cut leather shapes. If you want something with softer lines though, there's the Flamenco clutch or the Balloon bucket bag.
Related Stories from Preview.ph
Hey, Preview readers! Follow us on Facebook, Instagram, YouTube, Tiktok, and Twitter to stay up to speed on all things trendy and creative. We'll curate the most stylish feed for you!