There's no denying that Filipino-Korean model Selina Woo Bhang is an absolute stunner—she turns heads in any room she enters! As someone who's a complete natural in front of the camera, it may come as a surprise that she only started professionally modeling three years ago.
Despite still considering herself a rookie in the scene, Selina's portfolio says otherwise. The statuesque 5'6" model has already landed herself several high-profile gigs in the industry that it's almost impossible not to come across her work. ICYDK, she's modeled for big names such as halohalo, ATOMIC World, Issy & Co, and Zalora to name a few.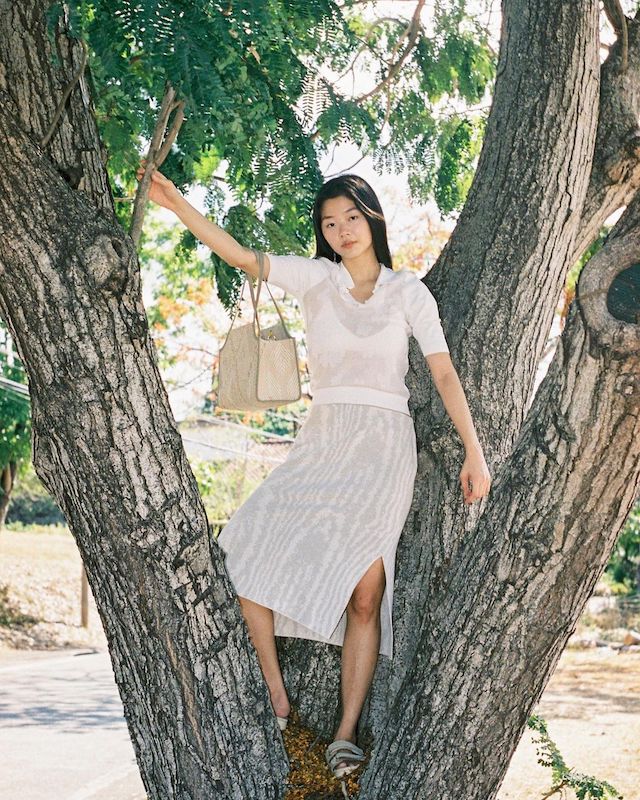 ADVERTISEMENT - CONTINUE READING BELOW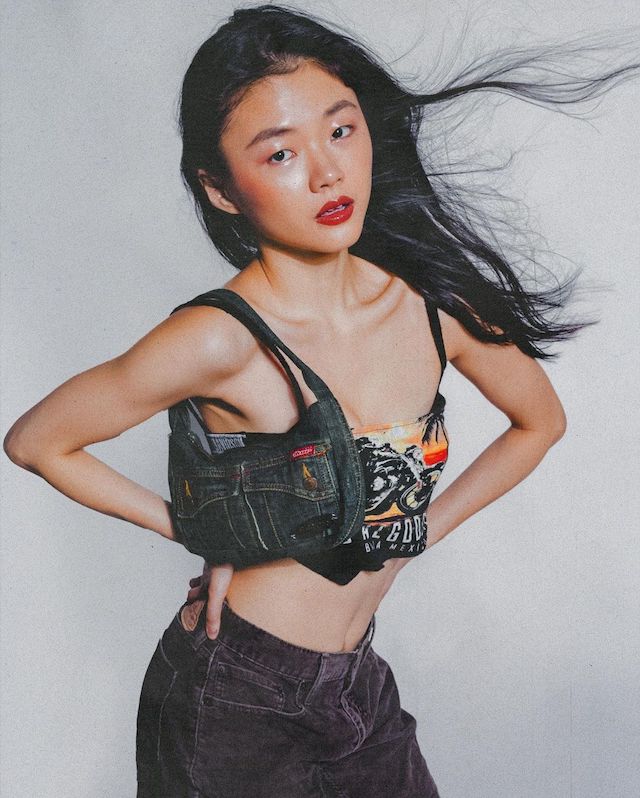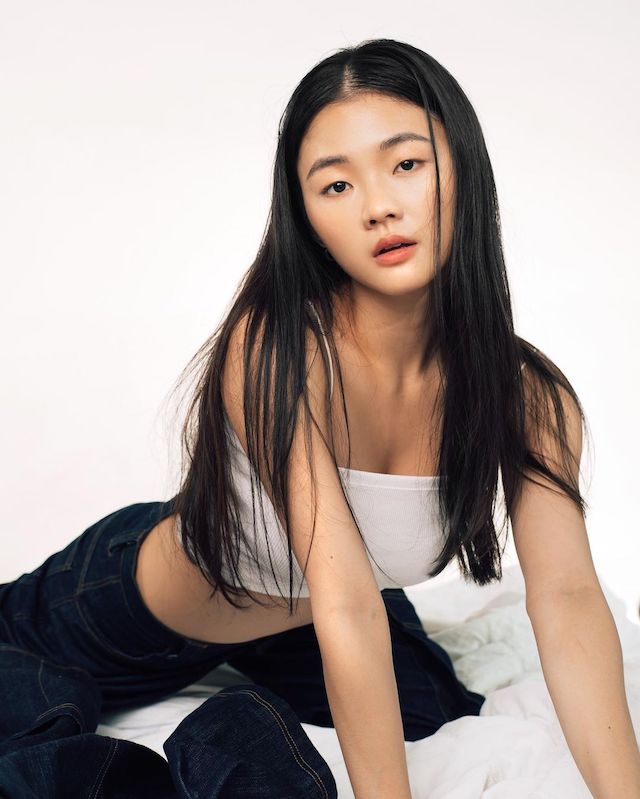 ADVERTISEMENT - CONTINUE READING BELOW
Recommended Videos
Besides modeling, Selina also effortlessly juggles her career with her job as a graphic designer for Plus63, an independent design studio based in Manila. As someone who considers both being a model and a designer as her dream job, these roles don't come without their own set of challenges. If you're curious to know more about the 25-year-old, she dishes out insider info on her career's humble beginnings, her biggest insecurities, and her aspirations for the future in an exclusive interview with Preview. Keep on scrolling!
Preview Go-See: Selina Bhang on Her Career As a Model
How did you get your start in the modeling industry? Tell us the story of how you got "discovered."
"As odd as it sounds, I've always felt the most comfortable and confident whenever I was in front of the camera. I've grown up really awkward and socially anxious, so the camera was my outlet for trying to be more comfortable with myself. In college, I joined my school publication's model search and it piqued my interest. I said 'Hey, I can actually transform into someone I like when I'm modeling'. I tried really hard when I was starting out. I went to castings even if I didn't fit the descriptors, I did jobs with no pay since I wanted to put myself out there, I lied to my parents about school projects being shoots even if the locations were so far and I had to ride so many trains to get to one point to another. It was really hard. But in 2019, I joined the Preview Model Search. It was a confidence boost, a gentle push to keep me fighting for things I want to pursue. My current agency found me through there. I'm really thankful."
ADVERTISEMENT - CONTINUE READING BELOW
How long have you been a model and what do you love the most about it?
"I started professionally in 2019. I'm quite new to this industry but I do love conversing with different types of people. I love picking at their brains to understand how they study lighting, framing, composition, production design, etc. Even how the makeup registers to the light is something I find fascinating. I think these details are highly relatable to my job of being a designer, so I end up appreciating these nuances more when I'm on set."
ADVERTISEMENT - CONTINUE READING BELOW
Would you say being a model is your dream job? Why or why not?
"Yes! I balance this with my other dream job of being a graphic designer in a design studio I've aspired to forever since I was in school. It's humbling to be able to pursue both on my end. I'm constantly grounded by my journey."
ADVERTISEMENT - CONTINUE READING BELOW
What was the biggest struggle you've faced in the modeling industry and how did you overcome it?
"I think a struggle I still face until now is being typecasted for roles I don't necessarily resonate with. I've reached certain points in my career where I'd question my ethnicity: 'Do I not look Korean enough? I definitely don't fit the mold of looking Filipino enough. Is that why I didn't get the job?'. This is definitely something I've been working on, but being kinder to myself is what I have to prioritize first."
What would you say is the most memorable project you've done as a model so far?
"This year I landed my third regional project! It hasn't been released yet, but it was pretty tough when it came to the casting process. They did a search in different countries such as Hong Kong, Thailand, Singapore, etc—so it's humbling that I got picked at the end of that lengthy process. I'd also say the music video I did for The Prodigy called Timebomb Zone would also be one of my best works!"
ADVERTISEMENT - CONTINUE READING BELOW
ADVERTISEMENT - CONTINUE READING BELOW
How do you see your career progressing in the future? Do you have a dream modeling gig?
"Until now, I still believe in "Whatever goes, goes. But I have to put in the effort to make 'whatever goes' happen". But I would really love to land a campaign for Calvin Klein, Bode, or Miu Miu."
What's something unique about you that sets you apart from all other models?
"I like to memorize a lot of people's names on set during the day of the job! It's a bit of an extra effort, especially with the brain power but I always feel uncomfy if almost everyone on set calls my name, but I don't even know the name of the gaffer, the assistant stylist, the set designer, etc. I think a lot of effort goes into producing a shoot, and it's only right to know people's names on set. Oh, and I feel like I've mastered the art of being in front of the camera while wearing my wireless earphones whilst actively listening in meetings (I hide it with my hair if I can actually get away with it)."
ADVERTISEMENT - CONTINUE READING BELOW
What's your go-to model-off-duty look?
"I like anything comfortable!"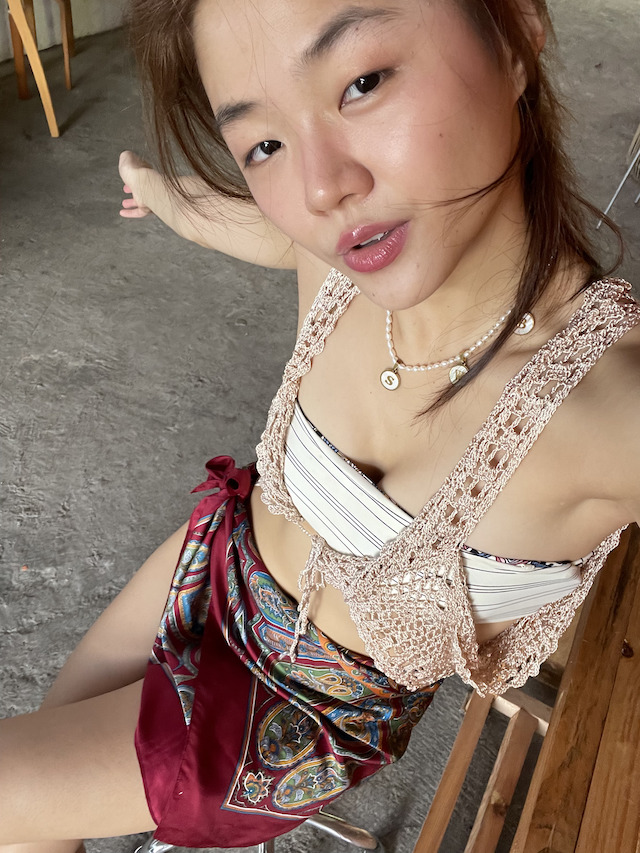 In your own opinion, what are the characteristics of a great model?
"I think being a good person just sets you apart. Be respectful of people's time—so come on time (I tend to come in an hour or 30 minutes early). Build discipline with submitting requirements for the casting process. Return the hangers to the stylists once you're done wearing the clothes. Open doors for people carrying something coming in the same room as you. It's all simple human decency!"
ADVERTISEMENT - CONTINUE READING BELOW
What's your advice to aspiring models?
"As cheesy as it sounds, just be yourself! I feel like I'm quite aggressive when it comes to the things I'm passionate about, so cultivate that fire that pushes you."
Related Stories from Preview.ph
Hey, Preview readers! Follow us on Facebook, Instagram, YouTube, Tiktok, and Twitter to stay up to speed on all things trendy and creative. We'll curate the most stylish feed for you!