In a recent interview with Paper Magazine, Miley Cyrus reveals that she was attracted to women ever since she was the blonde Hannah Montana. Recalling the moment she told her mother, Tish, she says, "I remember telling her I admire women in a different way…And she asked me what that meant. And I said, I love them. I love them like I love boys."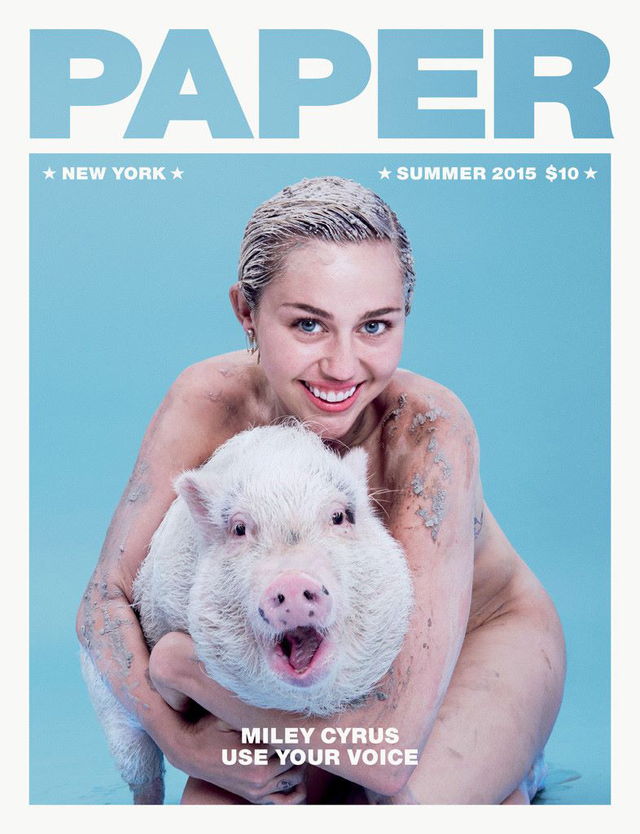 Although her parents are "conservative-ass motherf—ers", she pleaded to be accepted as she was. According to Yahoo Celebrity, the twerk master has had notable relationships and romances with women, just as she's had with men (such as famous ex-boyfies like Liam Hemsworth and Patrick Schwarzenegger).
"Yo, I'm down with any adult — anyone over the age of 18 who is down to love me," she professes.
Miley's out in the open, and it comes as no surprise.