It's a devastating day for the local creative scene as it mourns the loss of Mikka Padua, a fashion entrepreneur with invigorating heart. She was diagnosed with breast cancer in December of 2018, and passed away on June 20, at the young age of 41.
News about her passing was confirmed by her closest friends on Instagram on Sunday morning.
One of her beloved friends, Michelle Lao, posted a photo of herself and Mikka along with the caption, "The world hasn't changed, yet you're no longer here. Rest now, my Mikka. Let's meet each other again in the next life."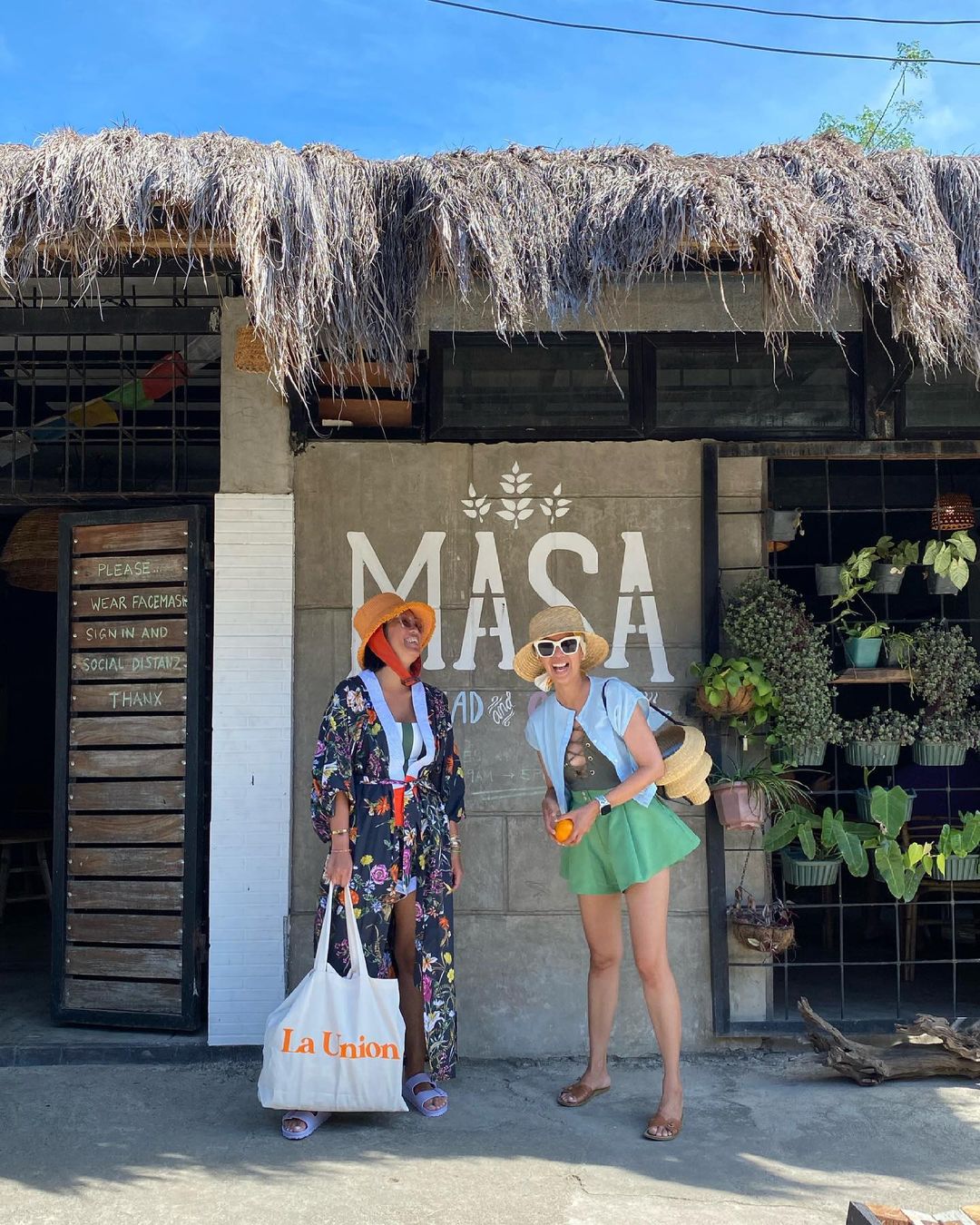 ADVERTISEMENT - CONTINUE READING BELOW
Kitty Bunag, another dear friend of Mikka's, posted a series of touching photos honoring the style icon. "From fashion to interiors, Mikka's taste was exceptional & her layering style—effortless," she told Preview. "We dreamt of putting up BnBs just for the love of creating dwelling spaces & experiences. We had big plans but heaven's plans are wayyy way bigger. Her joy in the 'process of creating' was contagious & inevitably makes us all braver & happier in our own pursuits despite challenges. She will continue to inspire me and everything I do all the days of my life."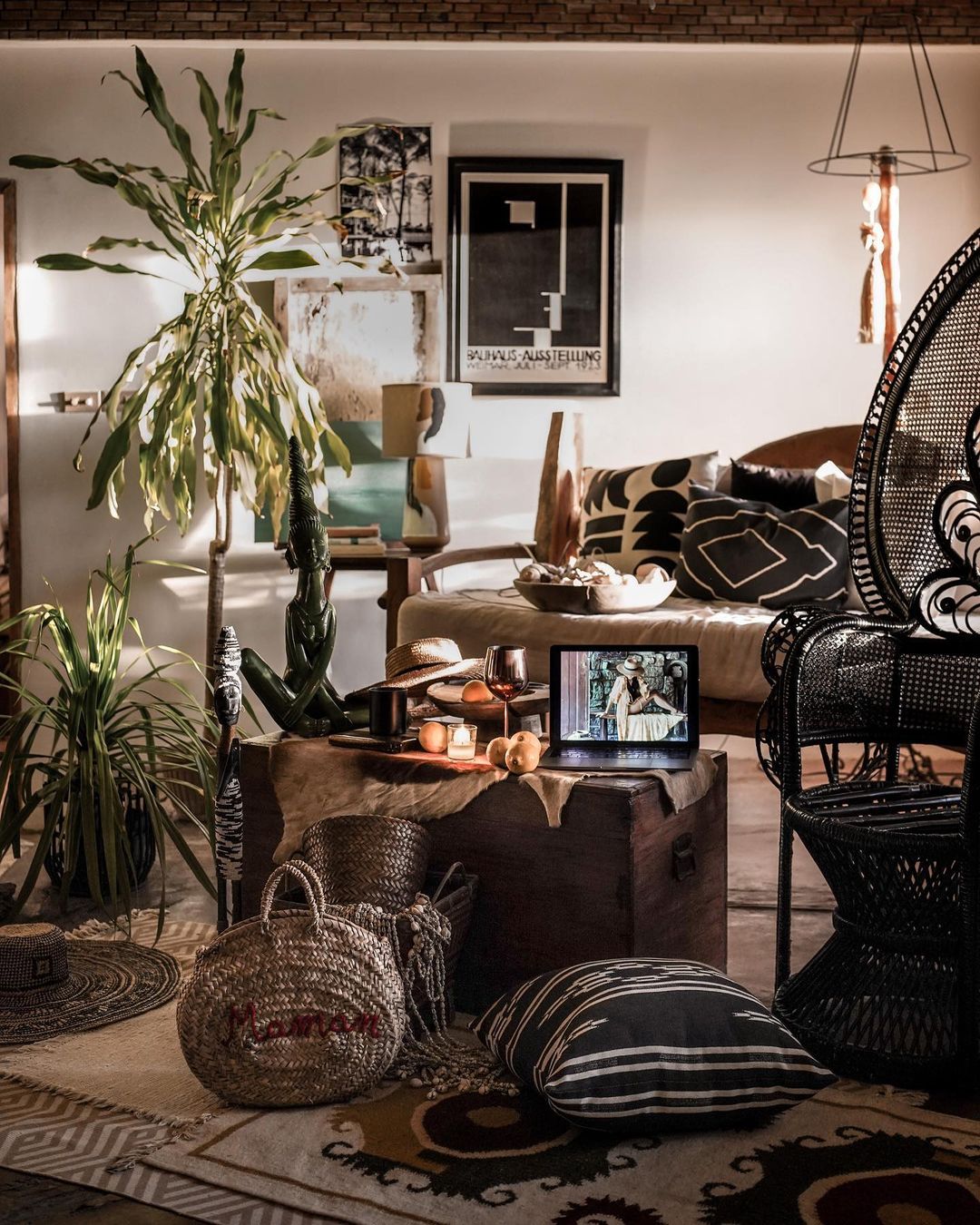 CONTINUE READING BELOW
Recommended Videos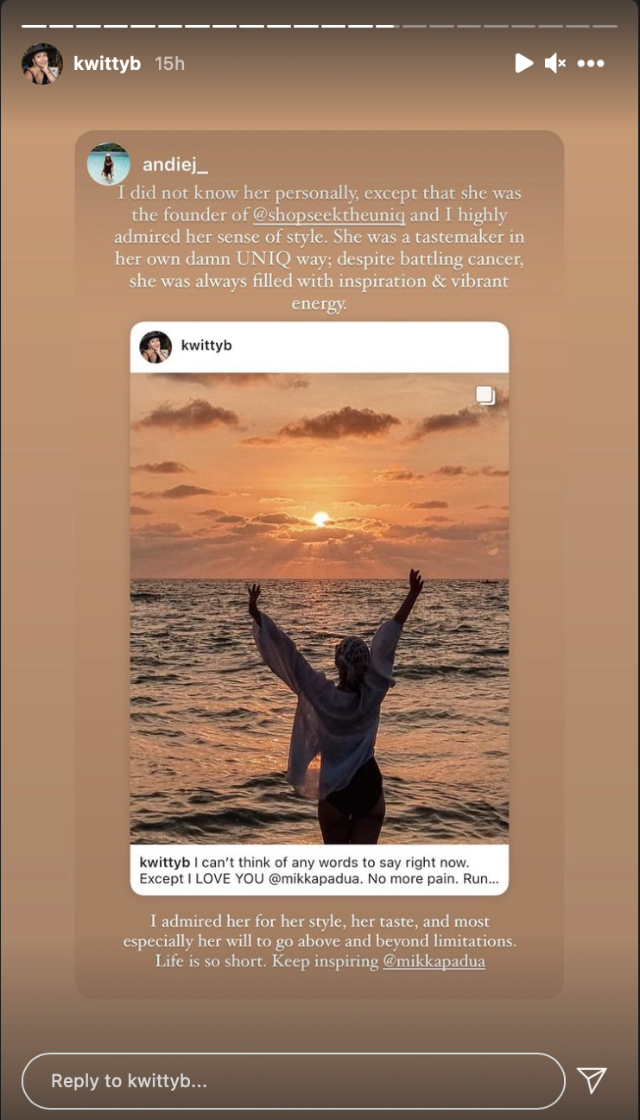 ADVERTISEMENT - CONTINUE READING BELOW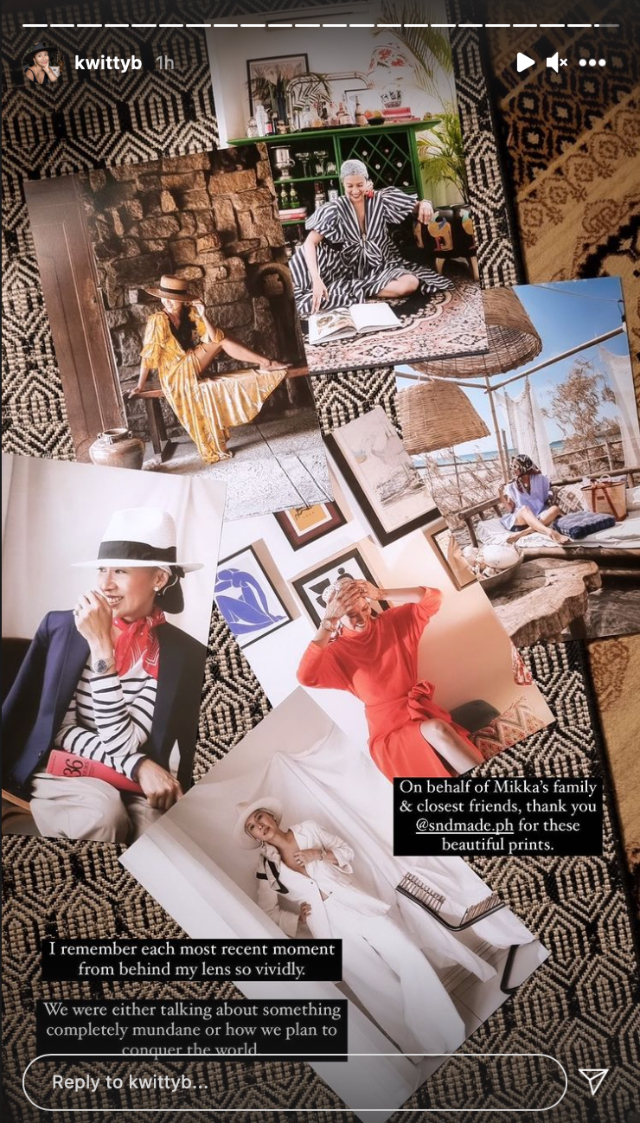 The day after her passing, Mikka's husband, Mitch Padua, also honored her by way of an Instagram story.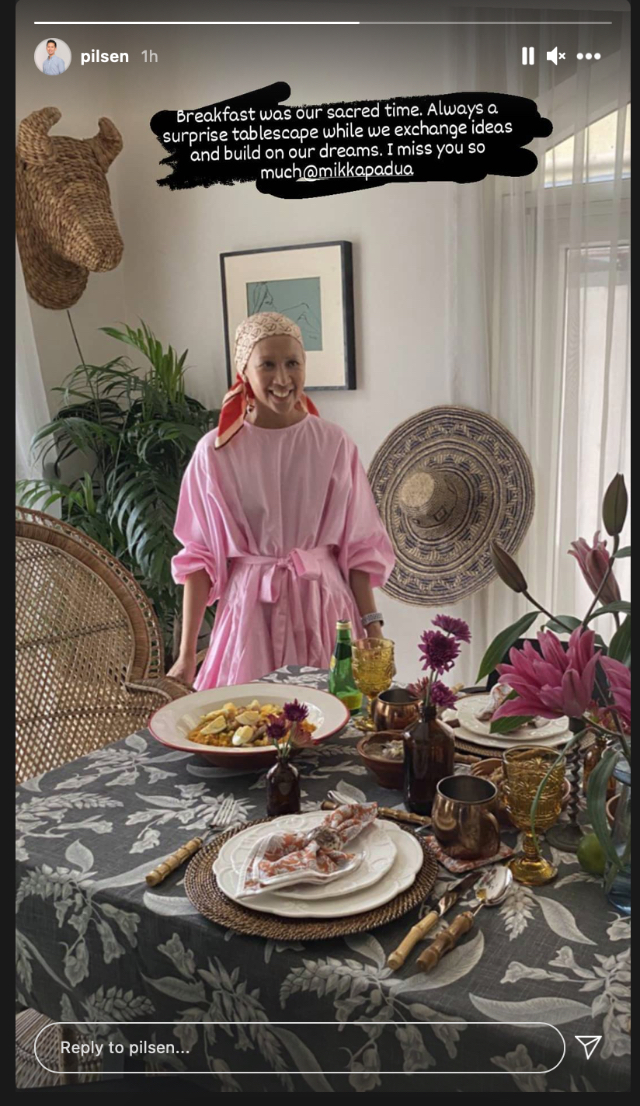 ADVERTISEMENT - CONTINUE READING BELOW
Mikka Padua was the founder of the vibrant Seek the Uniq, a curated online store that embodied her fierce, vivacious personal style.
It's no secret that Mikka's wardrobe was a wonderful one. No matter where she went, she dressed as if she were going to an art exhibit or picnic by the beach—she was a staunch proponent of enormous flowy pants, equally enormous and unapologetically feminine sleeves, and bold, bohemian accesories. But her hats and scarves were her favorites: She called them "the most powerful articles of clothing" in her book.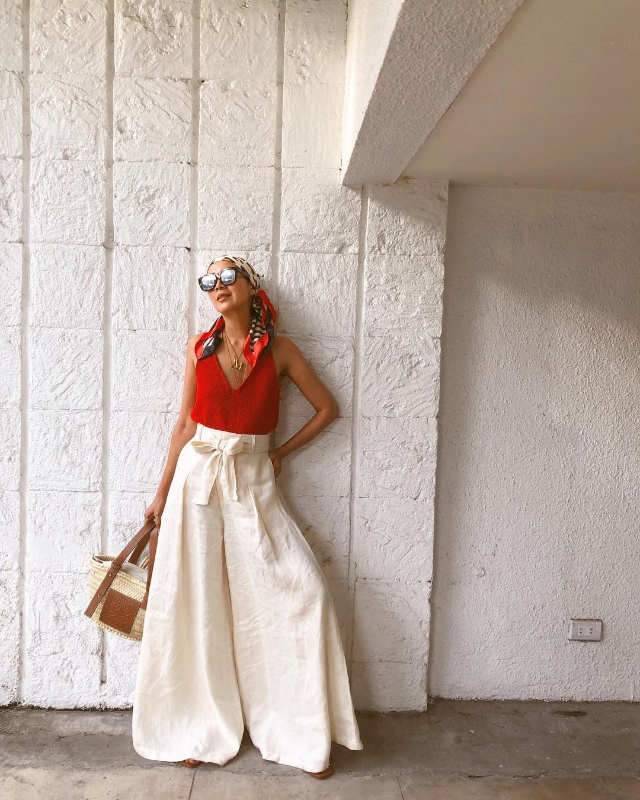 ADVERTISEMENT - CONTINUE READING BELOW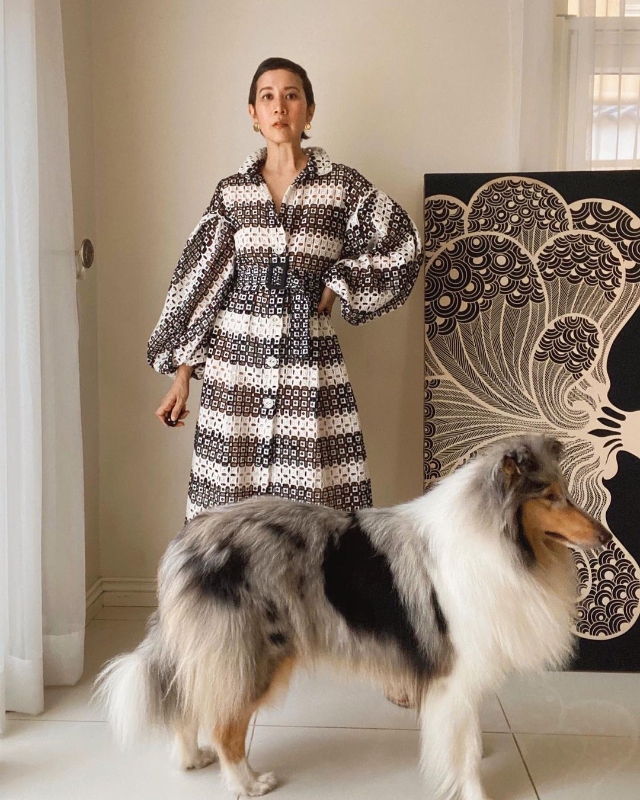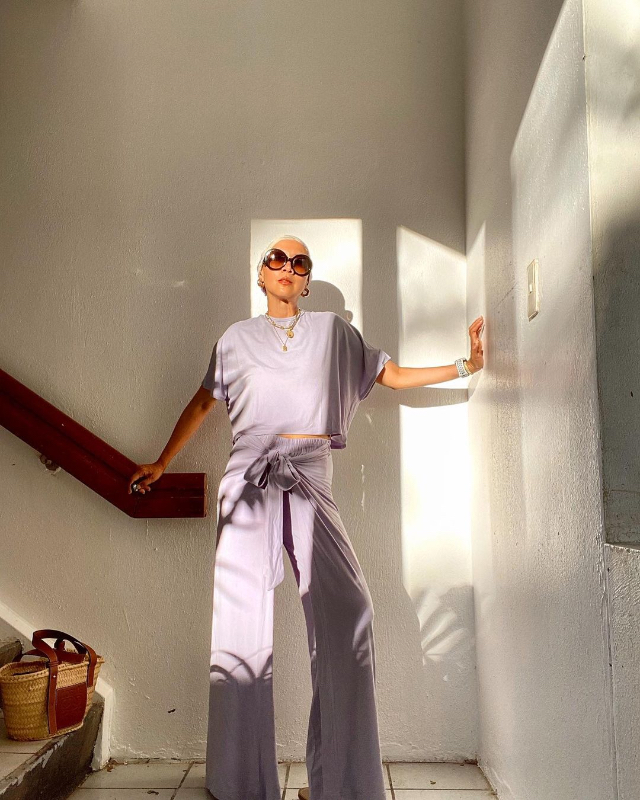 ADVERTISEMENT - CONTINUE READING BELOW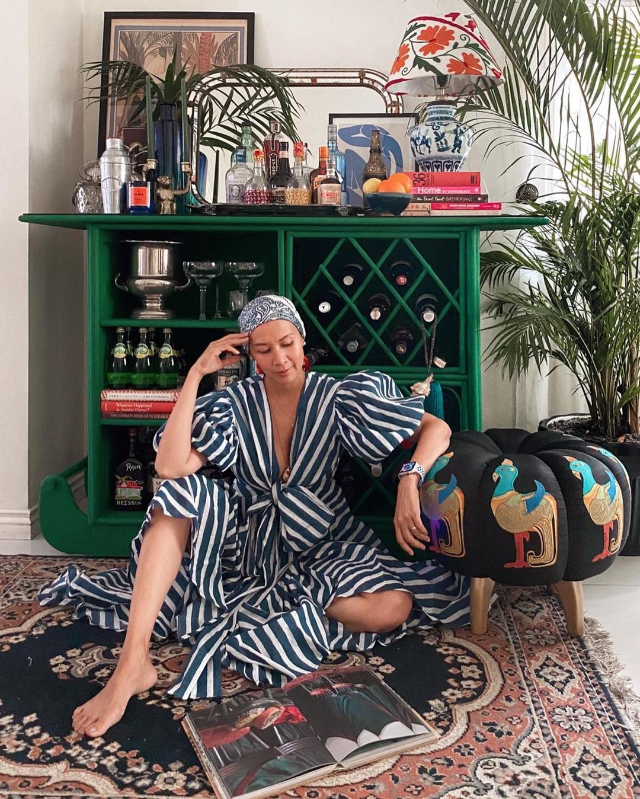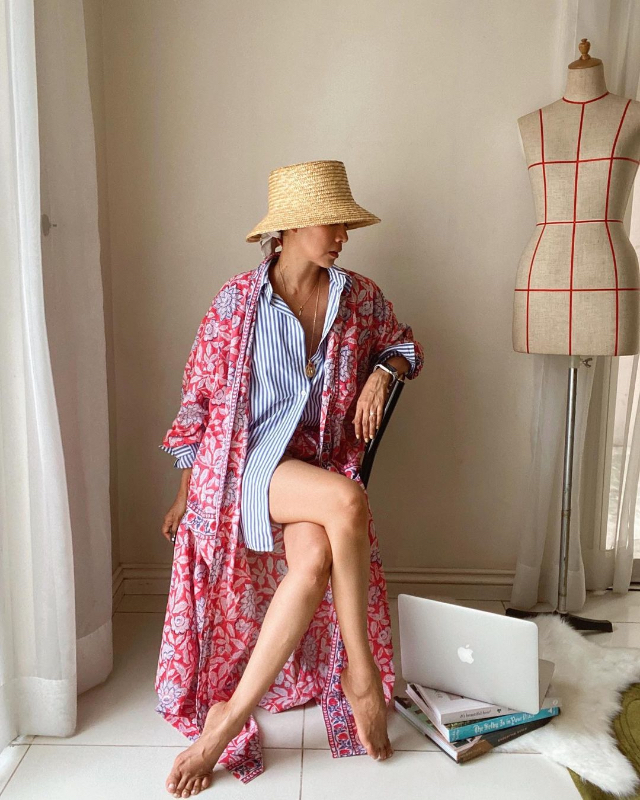 ADVERTISEMENT - CONTINUE READING BELOW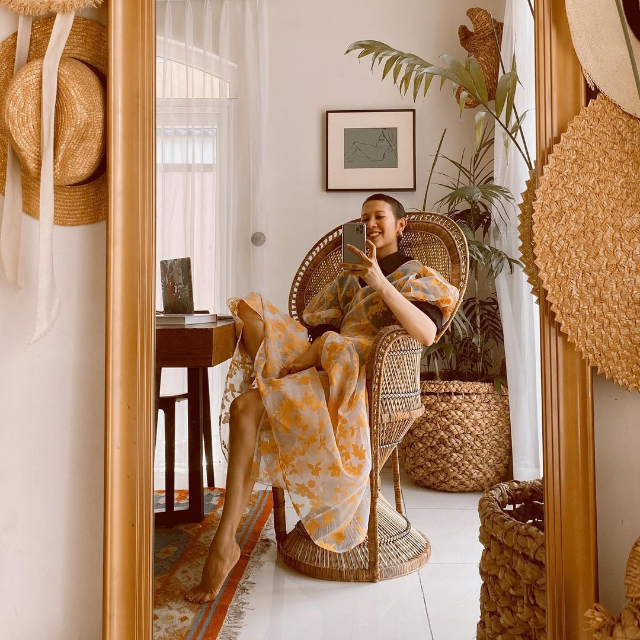 Many of Mikka's friends took to social media to express their grief.
Seek the Uniq curator Nina Quintos wrote, "To Mikka Padua, our lead dreamer and inspiration, thank you for believing in me right from the start. I've learned so much from you and will always be grateful for letting me be a part of your tribe."
ADVERTISEMENT - CONTINUE READING BELOW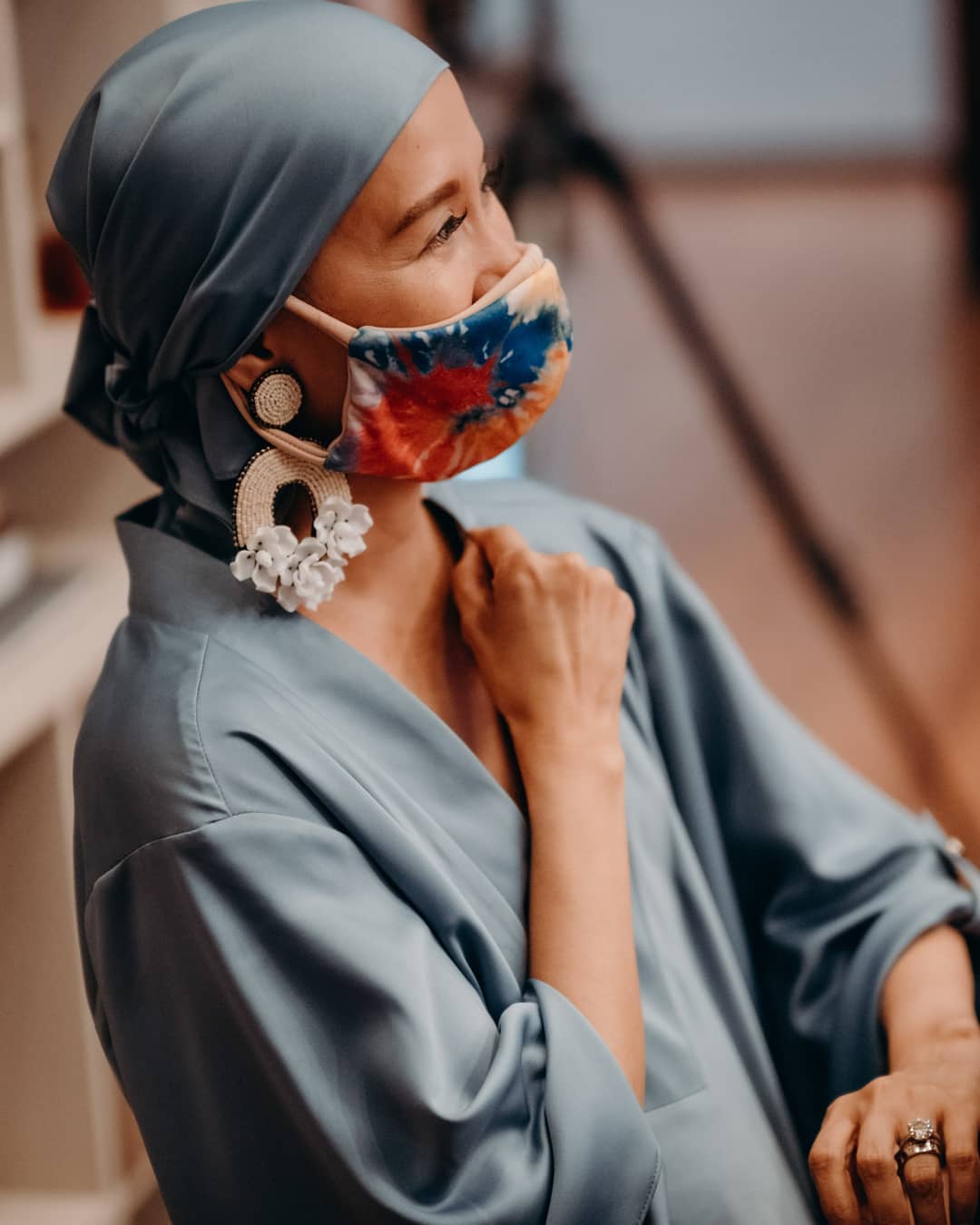 Stylist Nasia Cammayo Reyes wrote, "Where do I begin? How? I am totally crushed right now knowing that you've left us, MM. You've fought so hard and we all prayed for your complete healing. But I guess, God has greater plans. You were full of spirit, always on the go. Nothing stopped you, not even effin' cancer. I mean, you stayed for our entire wedding even if you were one of the vulnerable ones (to COVID). These past few weeks, you were still trying to work even while in the hospital. You were planning all these collections in your head. Seek will never be the same without you. Thank you, MM, for all the wonderful memories. I'm so blessed to have witnessed and experienced your creativity, passion, style, determination, and courage. Thank you for pushing us to our limits, making us never settle for anything less. Thank you for believing in me and touching my life. Rest in power, Mikka. You are truly one UNIQ soul. I'll continue praying for you. I love you forever."
ADVERTISEMENT - CONTINUE READING BELOW
Jem Cruz wrote, "A warrior and a good soul—You fought the Big C with so much grace; you will always be an inspiration to all of us. From plant shopping, to mini shoots and picnic under the stars, it will never be the same without you. Sending out gazillion bottles of organic wine. Drink up! Today, we are celebrating YOU and the amazing life you've had. Rest well, Mikka. We will miss you."
ADVERTISEMENT - CONTINUE READING BELOW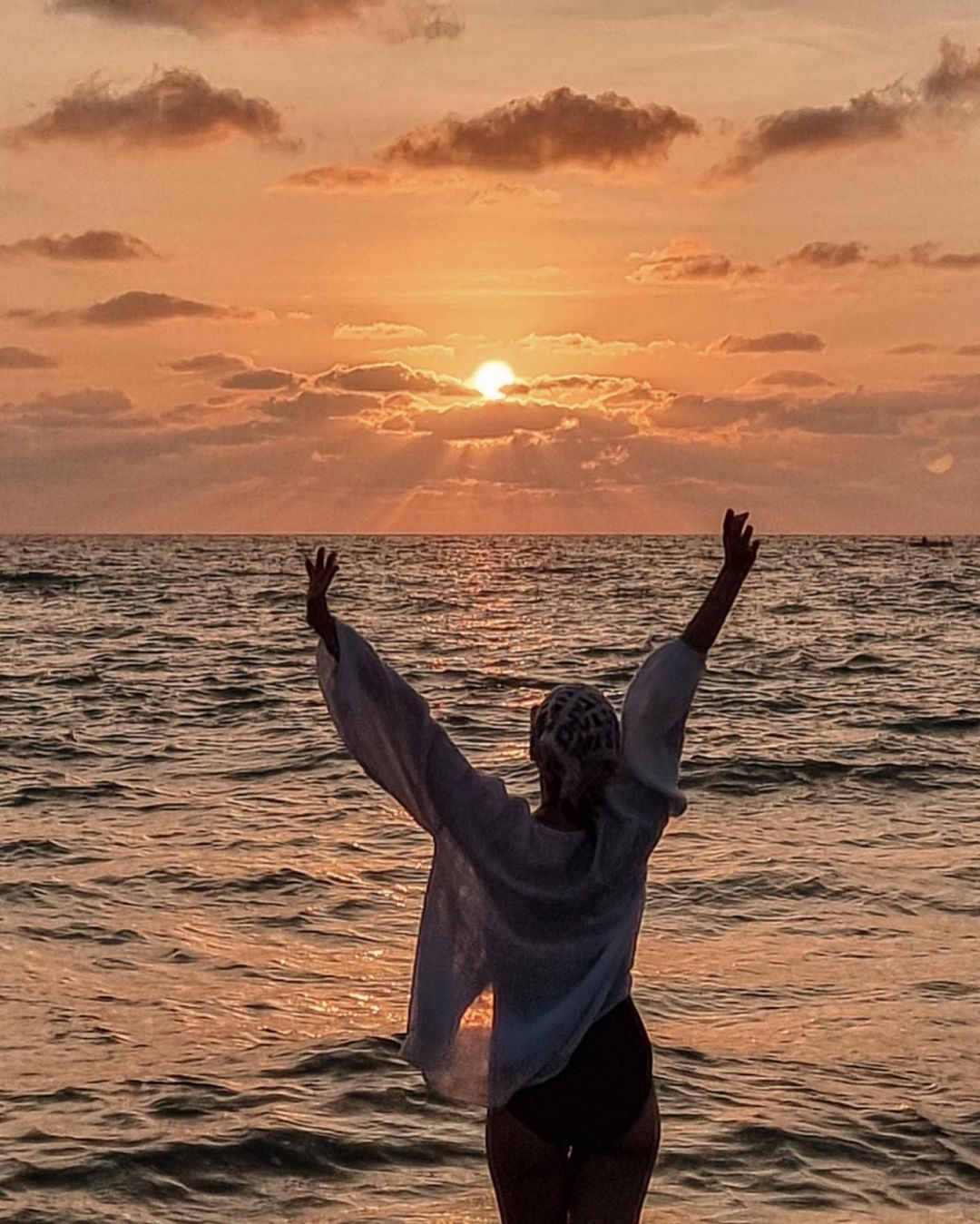 After years of experience in fashion merchandising, (Mikka was part of the team that pioneered Zalora), she started Seek the Uniq in 2013. Since then, she had been jetting all over the world, sourcing items for the shop, and feeding her love for tablescaping, storied fabrics, food, beaches, interior design, and so much more.
ADVERTISEMENT - CONTINUE READING BELOW
Time and time again, we've heard stories of cancer patients living full, empowered lives amid their diagnoses. Mikka, however, took this to a whole other level: She resiliently radiated optimism and strength, and never stopped dressing the part. Mikka provided a mold for today's enterprising, creative Filipina. She taught us that fashion can be a response to the curveballs life throws at us, and that challenges that come our way should fuel and not diminish our light. She demonstrated that it was possible for women to carve their own paths– she managed to take her eclectic interests and loves, and to build a legitimate space for all of them. And, most of all, she made it a point to welcome many others into her warm world.
Up until her last Instagram post, Mikka demonstrated a fighting spirit. "I don't really like talking about cancer because it never resonated well with me. It's a dis-ease (lack of ease) that our mind and body should be able to heal and handle," she wrote.
ADVERTISEMENT - CONTINUE READING BELOW
"But in my case, knowing I like all things UNIQ, I got blessed with the most unique subtype the breast cancer realm has to offer. Triple Negative baby!!!
"Not once did I question the Lord WHY, only WHAT. What do you want me to do with this? What message do you want me to convey? His response has always been the same. That He will reveal to me in due time.
Meanwhile all I ask from Him is to give me joyful endurance. To endure this dreadful disease and still be my inspired self. To continue to create and to never stop loving the people nearest and dearest to my heart."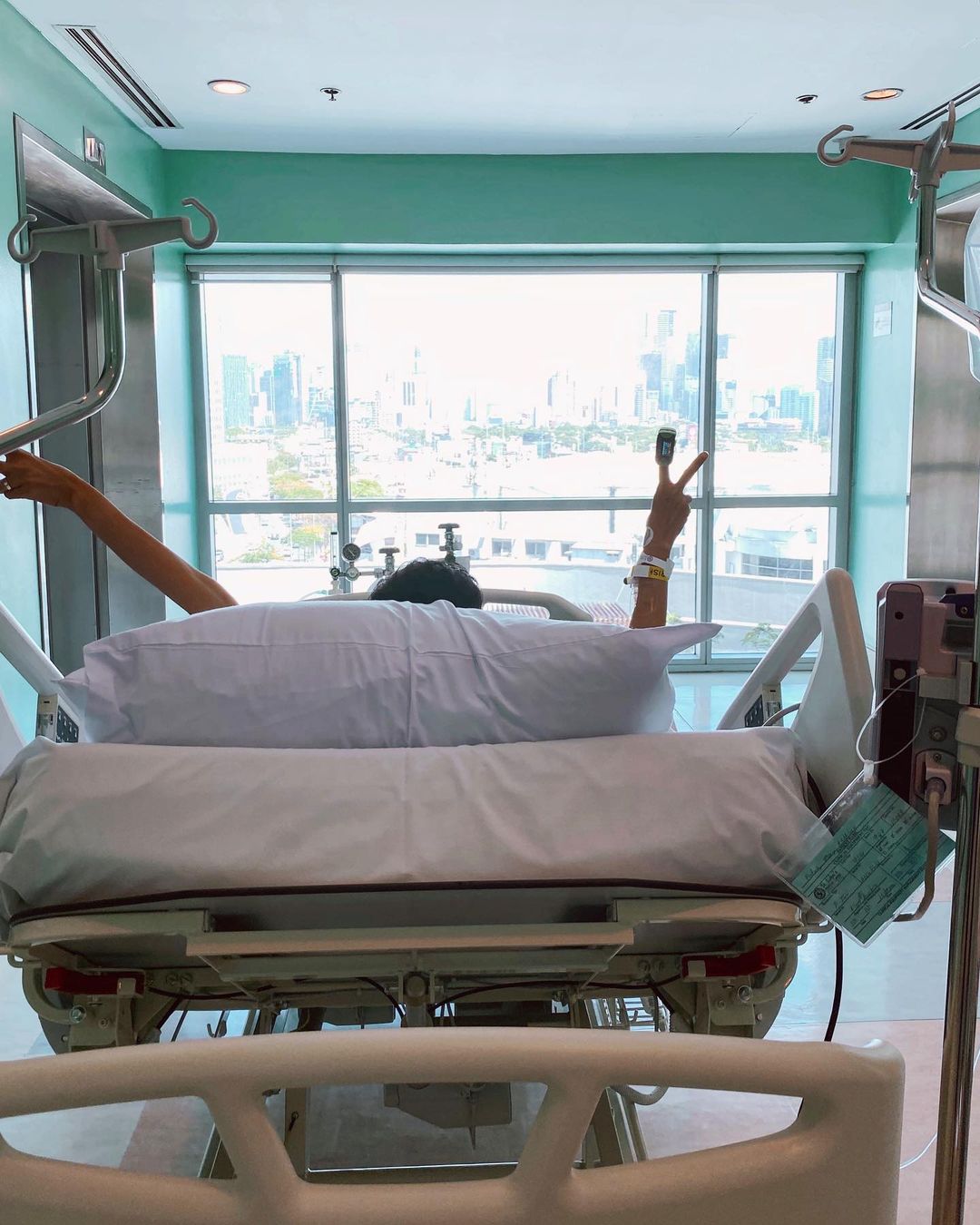 ADVERTISEMENT - CONTINUE READING BELOW
Her dedication to motherhood, community, personal style, and relentless individuality will inspire many for years to come. Mikka is survived by her husband, Mitch, and their daughter, Mischka.
Rest in power, Mikka. Your legacy will live on forever.
Preview is now on Quento! Click here to download the app for iOS and Android and enjoy more articles and videos from Preview and your favorite websites!
Related Stories from Preview.ph
Hey, Preview readers! Follow us on Facebook, Instagram, YouTube, Tiktok, and Twitter to stay up to speed on all things trendy and creative. We'll curate the most stylish feed for you!