KC Pusing's presentation for Manila Fashion Festival 2018 scaled back on the glitz and overdosed on attitude. You can see it even in the styling of the models, with their heavily lined eyes and pulled-back hair. This collection means business.
With a very specific palette of grays, blacks, and reds, the runway was kept from looking monotonous by a genius play on short and long pairings. The iterations of volume and length is seen in the long tunic matched with mid-calf trousers and the cropped hooded jacket with cropped pants.
A standout in the collection is a black capelet that prominently features a pocket in a contrasting red color. Stopping right at the bust, it takes the form of an exaggerated collar.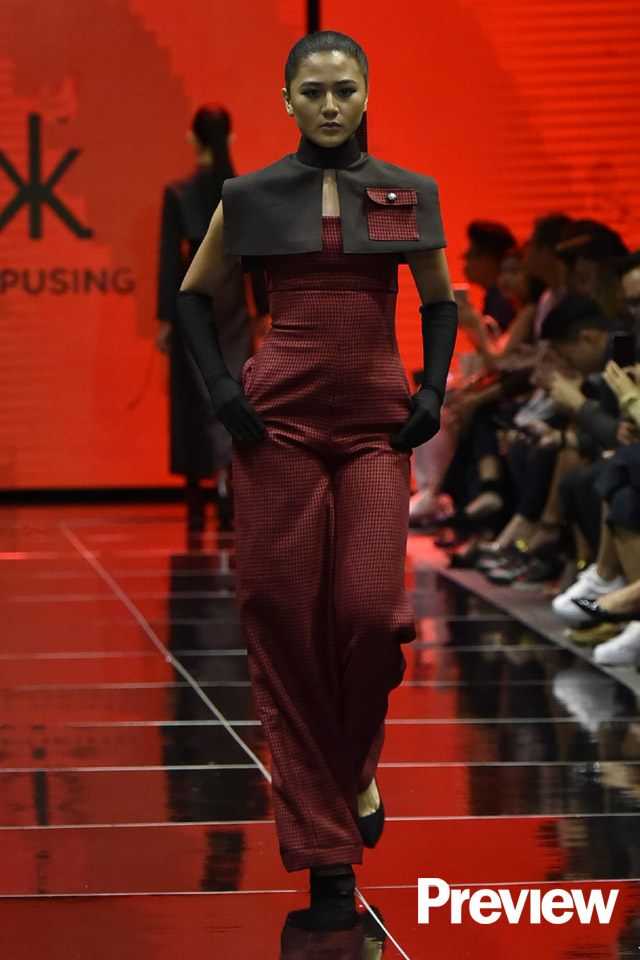 ADVERTISEMENT - CONTINUE READING BELOW
CONTINUE READING BELOW
Recommended Videos
IMAGE Andrew Co
The fabric of the pocket is used in the red jumpsuit it is paired with, keeping in theme with the use of repetition to create drama. Black elbow gloves—usually tricky to pull because of its costumey vibe—feel appropriate because the look is supposed to feel severe.
The attention to detail is staggering, as some of the coats fell exactly at the length of the hems of the dresses they layered over. It is this kind of deliberate construction that shows KC's utilitarian vision. With nary a sequin or a ruffle in sight, the collection instead leans heavily on how proportions and unexpected details can be used to create a memorable aesthetic.
See her full collection below: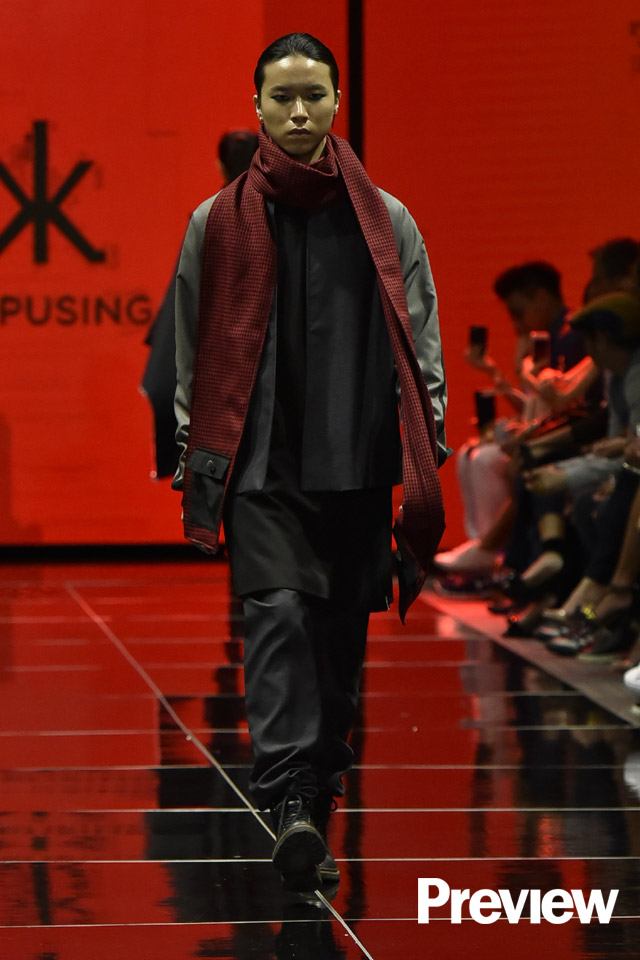 ADVERTISEMENT - CONTINUE READING BELOW
IMAGE Andrew Co
IMAGE Andrew Co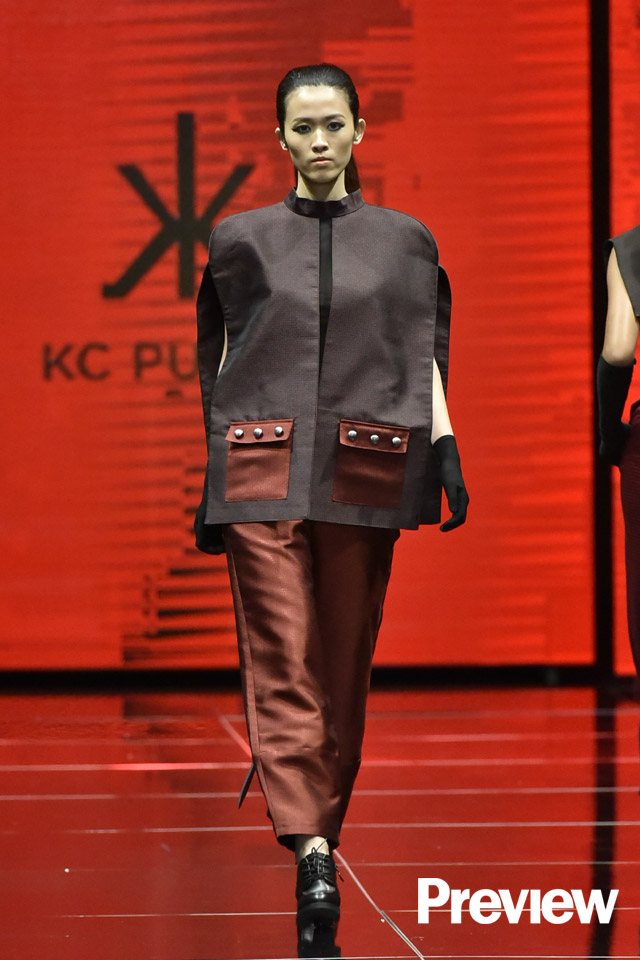 ADVERTISEMENT - CONTINUE READING BELOW
IMAGE Andrew Co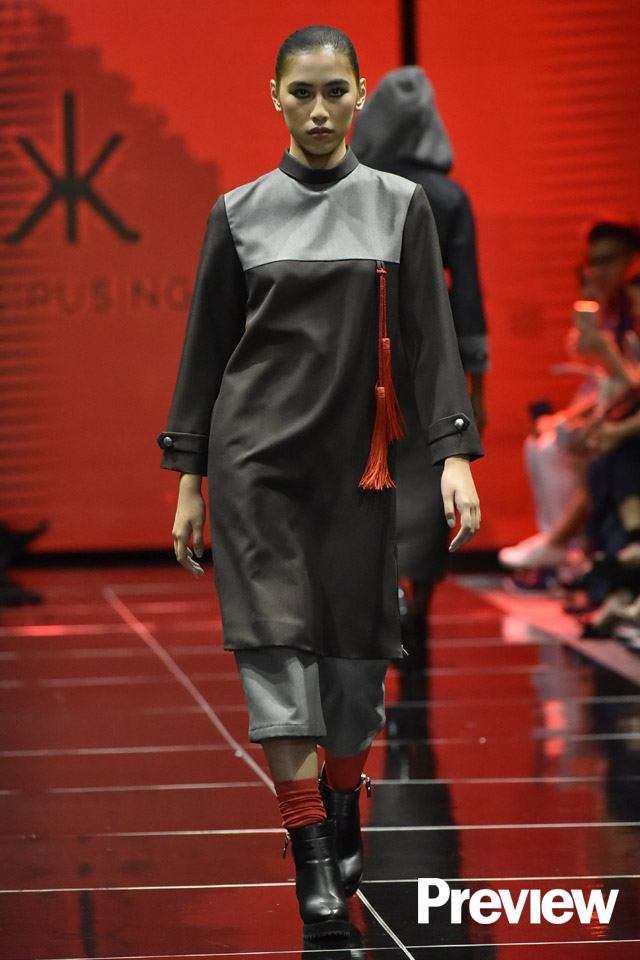 IMAGE Andrew Co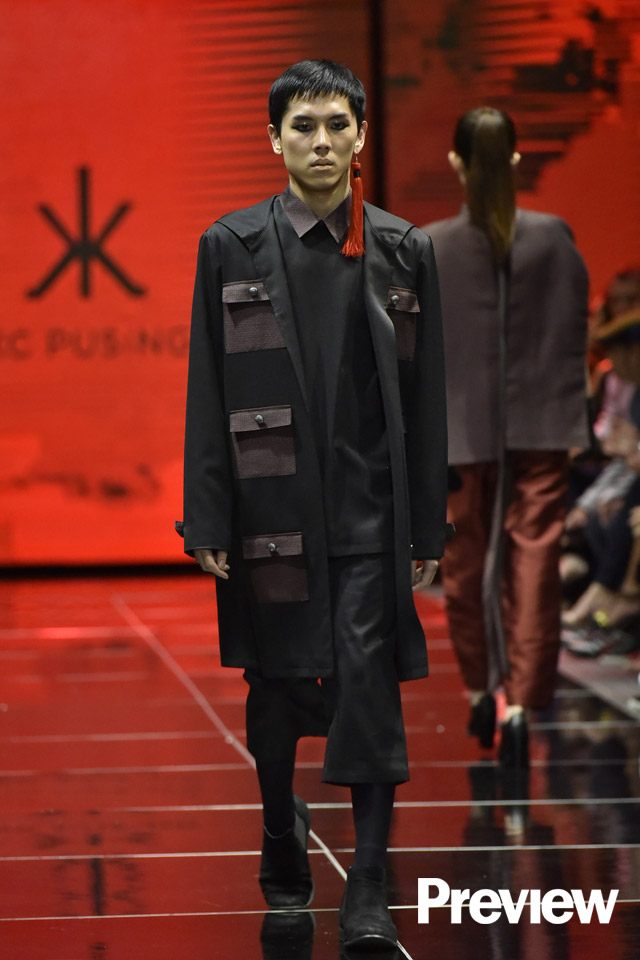 ADVERTISEMENT - CONTINUE READING BELOW
IMAGE Andrew Co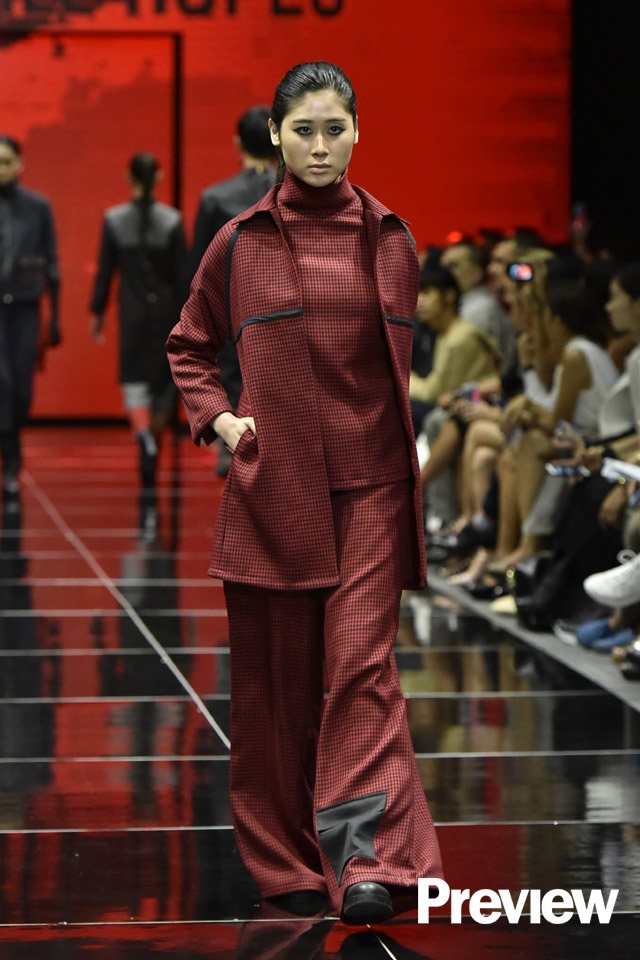 IMAGE Andrew Co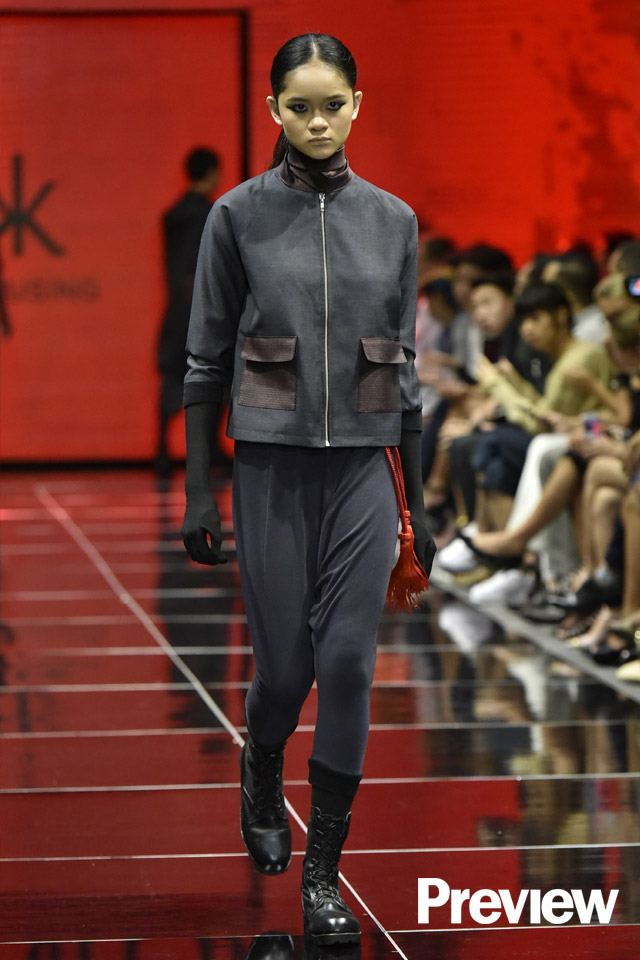 ADVERTISEMENT - CONTINUE READING BELOW
IMAGE Andrew Co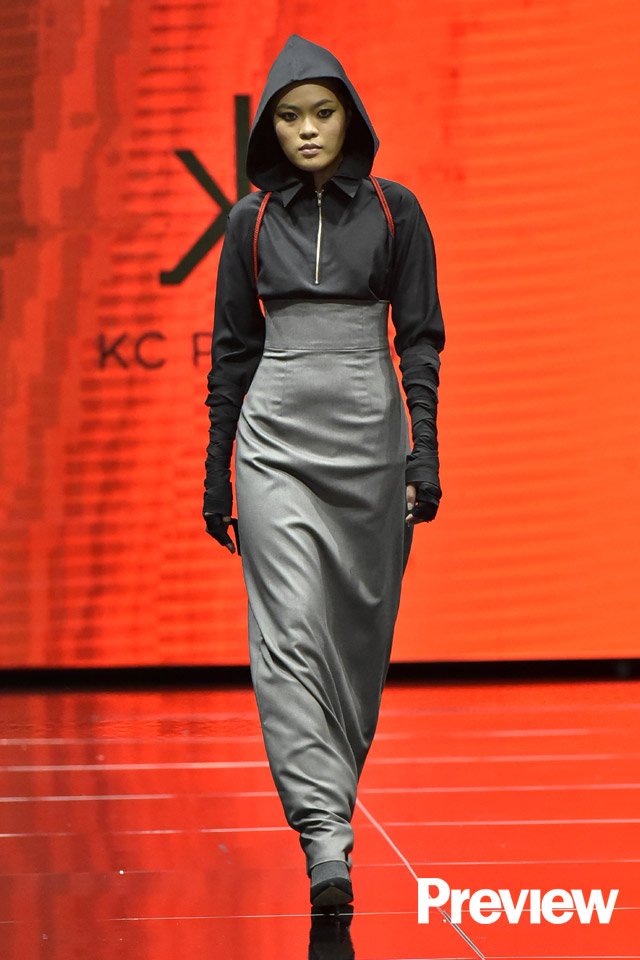 IMAGE Andrew Co
ADVERTISEMENT - CONTINUE READING BELOW
IMAGE Andrew Co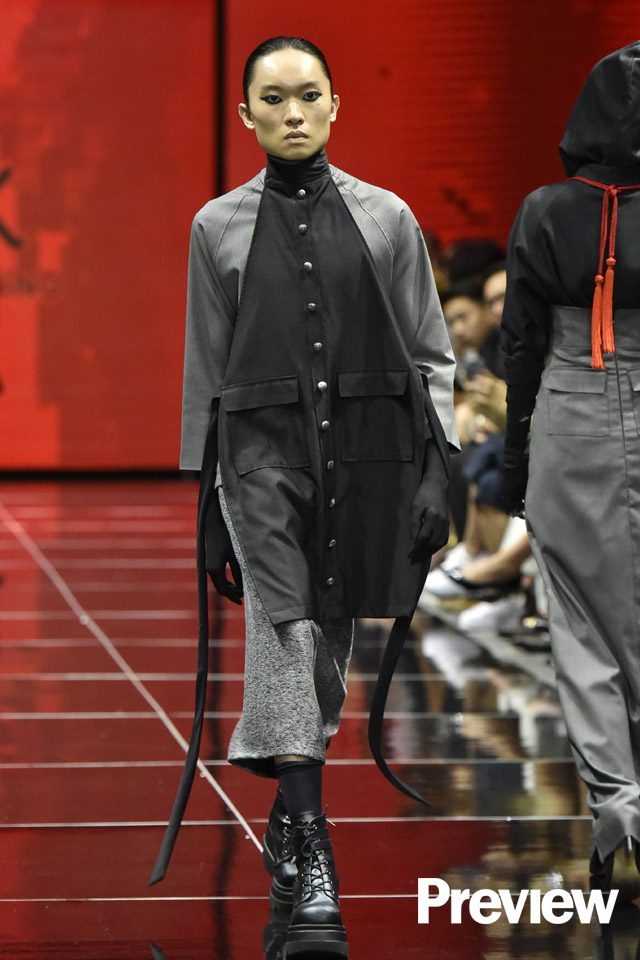 IMAGE Andrew Co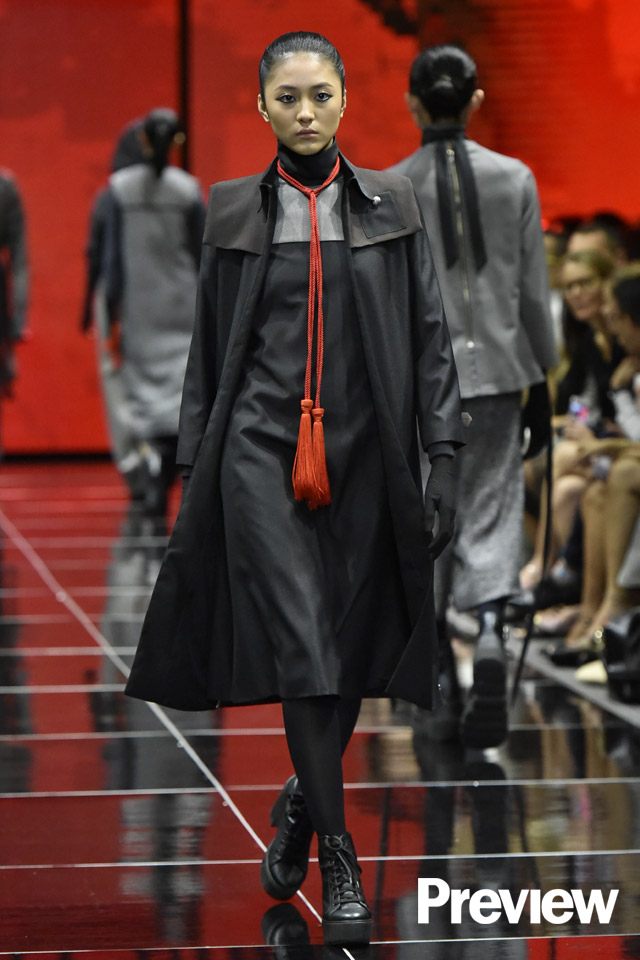 ADVERTISEMENT - CONTINUE READING BELOW
IMAGE Andrew Co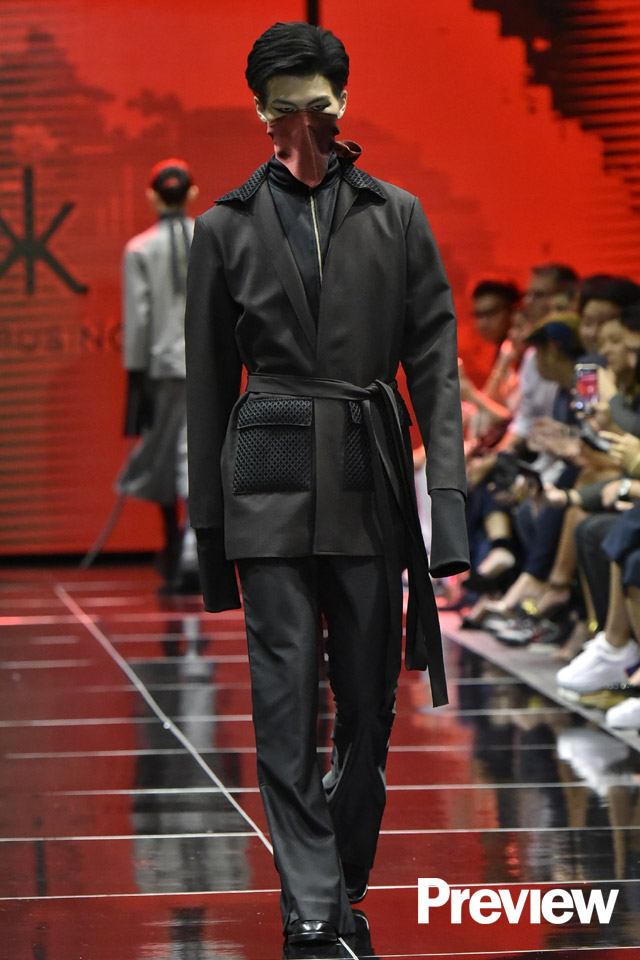 IMAGE Andrew Co
Top Articles from Preview.ph