Dodjie Batu showed his collection for Panasonic Manila Fashion Festival 2018, tongue firmly in cheek, and with the goal to reinterpret the staples of menswear into something less somber. Although he mainly stuck with the usual silhouettes we've seen down the runways in recent years, Dodjie infused an element of undeniable fun in his collection.
Shorts with slim-leg openings and cut above the knee is kept from looking too twee by the fabric choice: black and white houndstooth punched up by electric blue. It's loud and shocking, but ultimately appears very modern. The surprises come one after the other.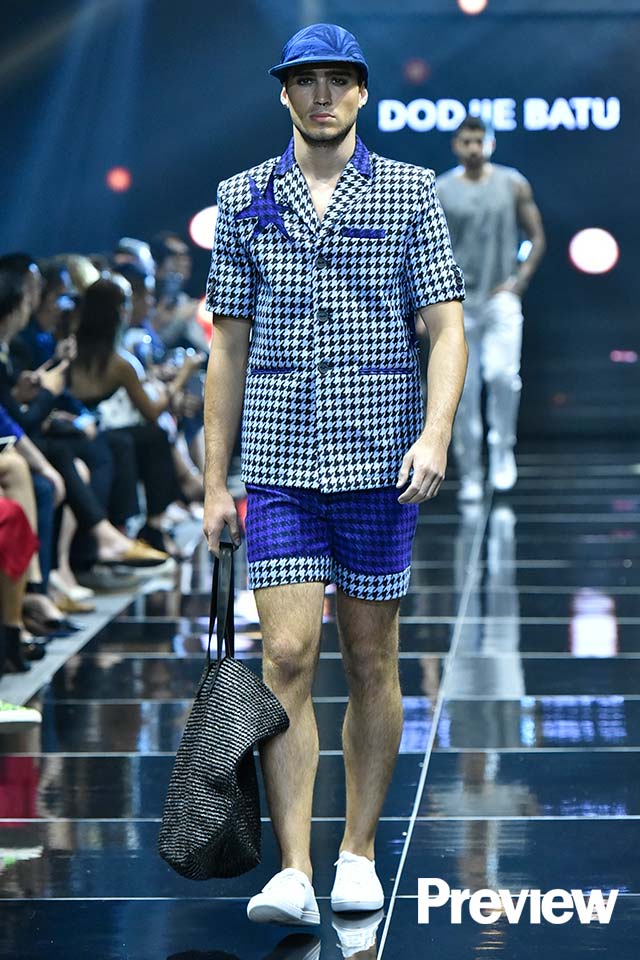 IMAGE Andrew Co
ADVERTISEMENT - CONTINUE READING BELOW
CONTINUE READING BELOW
Recommended Videos
There's a three-piece light suit but worn with a printed mock turtleneck shirt that mimics the shape of an ascot. Then there's a cream-colored suit, unusually textured to create a pillowy effect.
A highlight of the collection is the one that encapsulates Batu's attention to detail. He showcases a jacket and trouser combination in a black-on-black print. It almost looks snakelike because of the pattern and slight sheen of the fabric. The two-button jacket also reinterprets the mullet hem, with the front part of the jacket stopping right under the belt loops of the pants.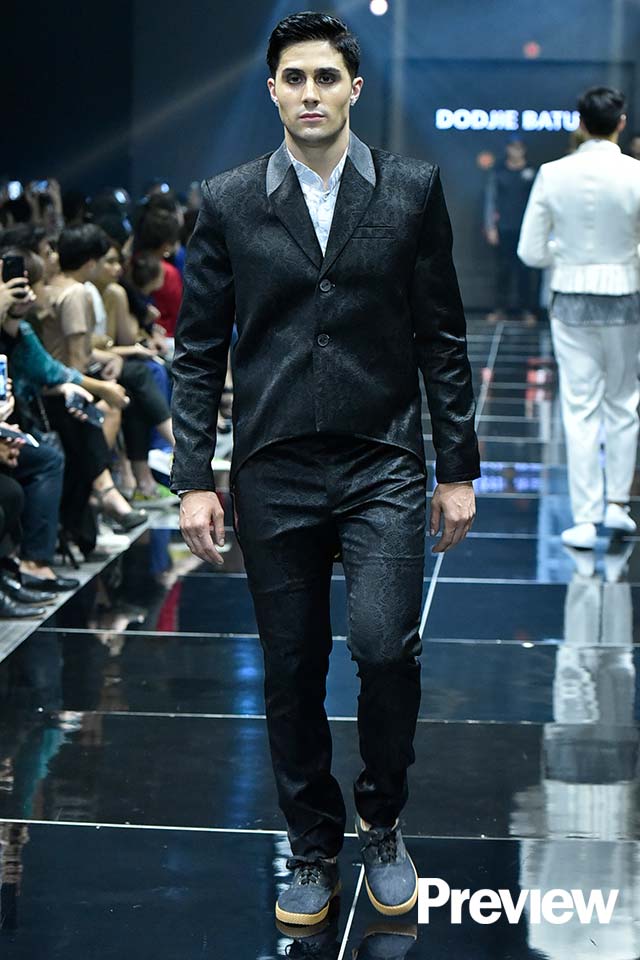 IMAGE Andrew Co
ADVERTISEMENT - CONTINUE READING BELOW
Whimsical is a tricky word to use in fashion. There's always a danger of being too theatrical for the real world. But Batu's presentation gets it just right—it's whimsical without being clownish. It's playful, while still giving major fashion vibes.
See his full collection below: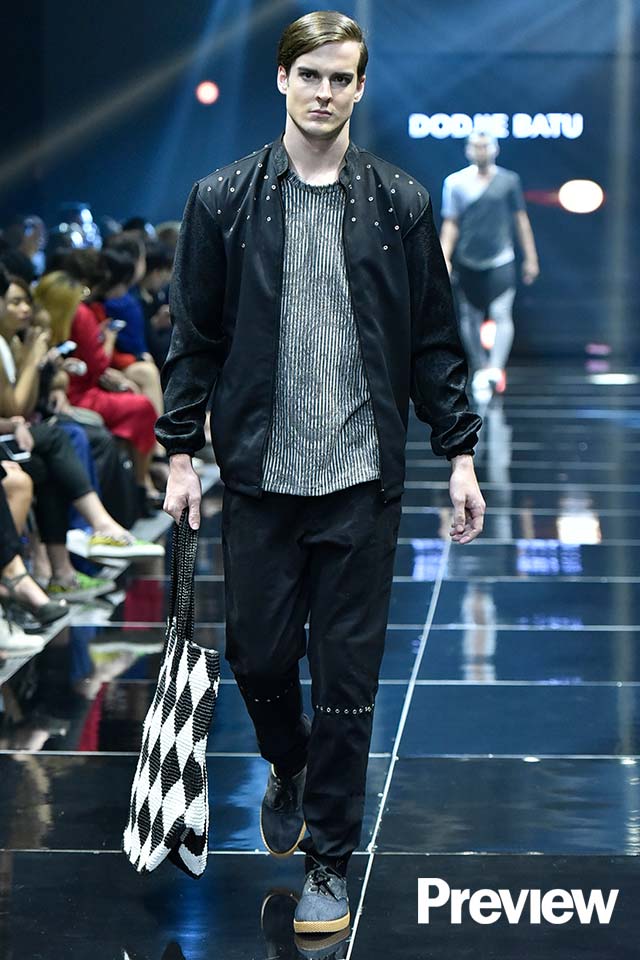 ADVERTISEMENT - CONTINUE READING BELOW
IMAGE Andrew Co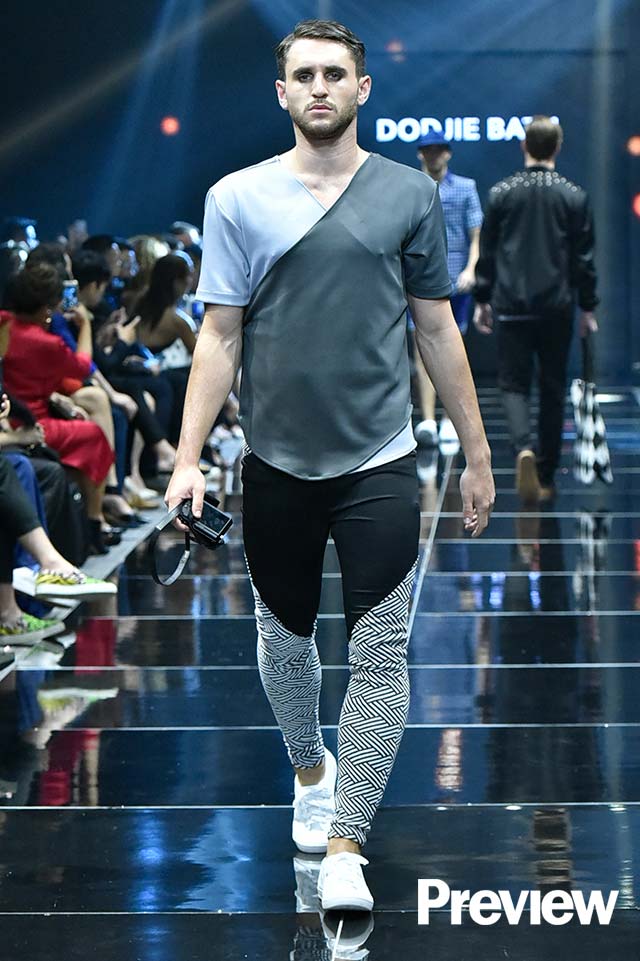 IMAGE Andrew Co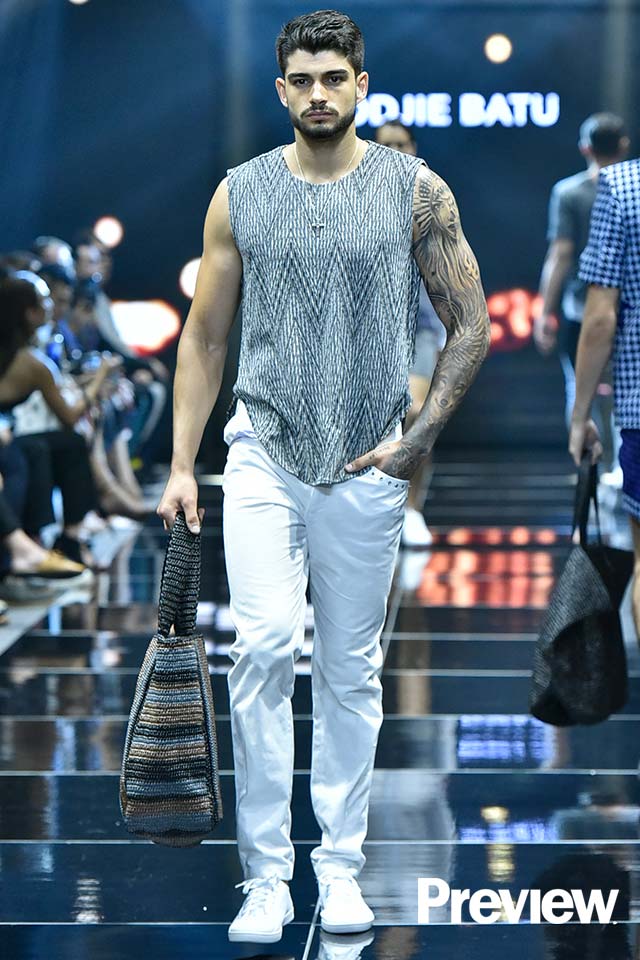 ADVERTISEMENT - CONTINUE READING BELOW
IMAGE Andrew Co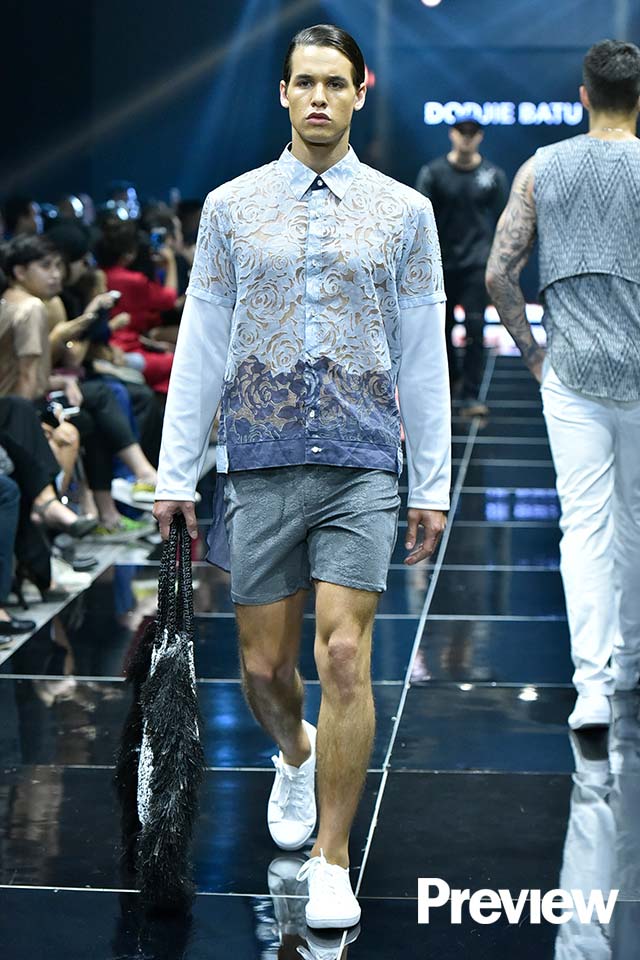 IMAGE Andrew Co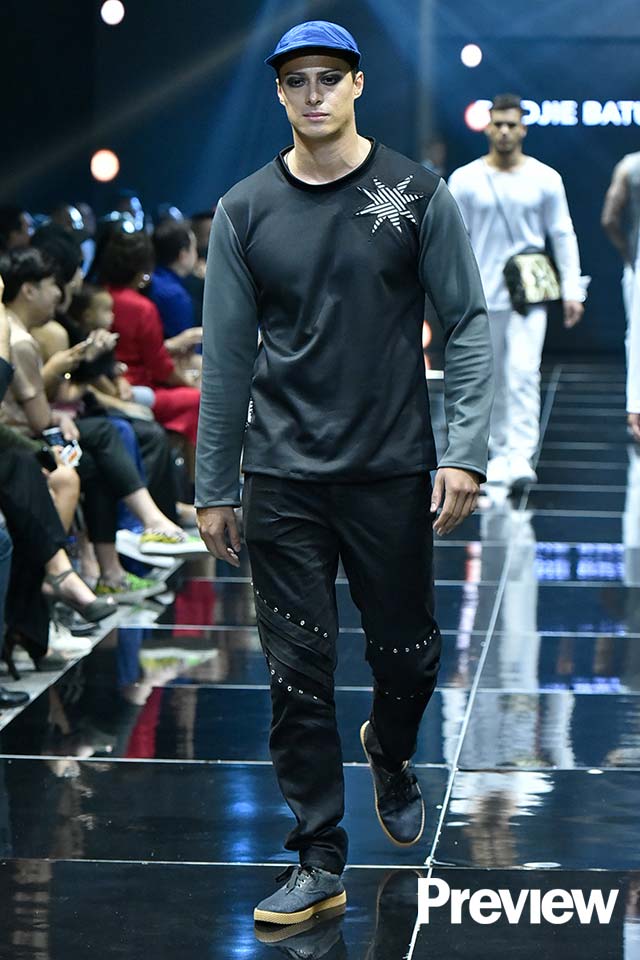 ADVERTISEMENT - CONTINUE READING BELOW
IMAGE Andrew Co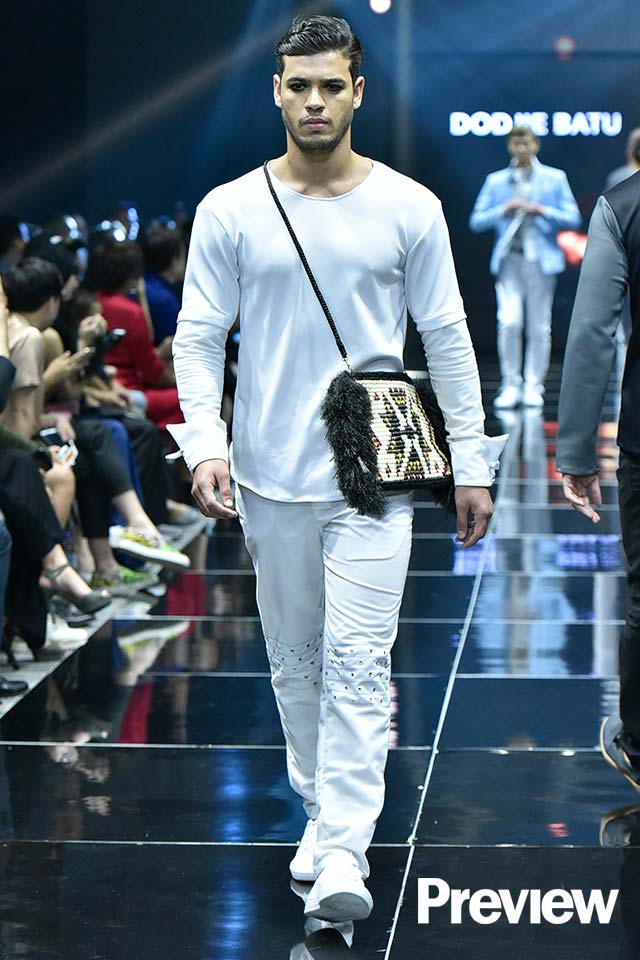 IMAGE Andrew Co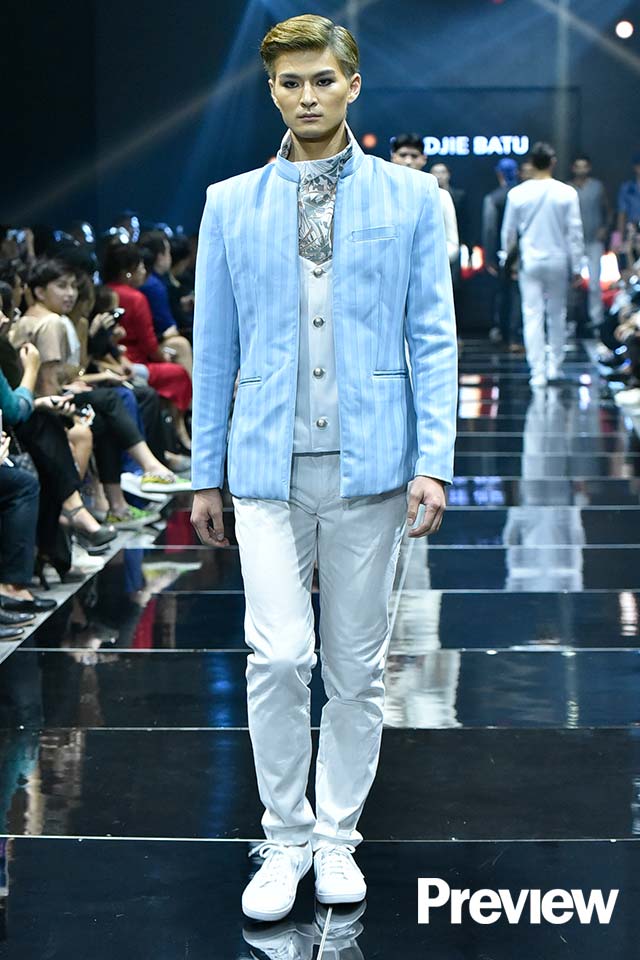 ADVERTISEMENT - CONTINUE READING BELOW
IMAGE Andrew Co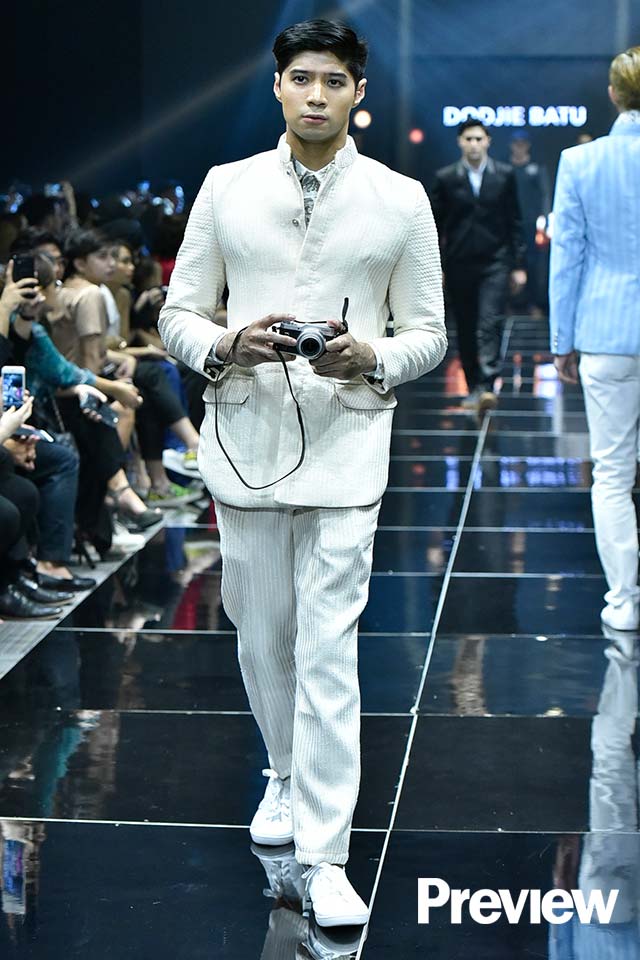 IMAGE Andrew Co
Top Articles from Preview.ph