The first look Chris Diaz sent down the runway for Panasonic Manila Fashion Festival was a stark black-and-white sequined flapper dress adorned with a black rose that seemingly grew from the model's back, hung over her chest. Ever the romantic, the local designer was inspired by the 1930s, by architect and industrial designer Eileen Gray and her famed friendship with Jean Badovici, and by her modernist villas full of hard lines. The dress itself is simple, yet it does not cross over to bland territory; it's the kind that gives the wearer the liberty to style her look as she pleases.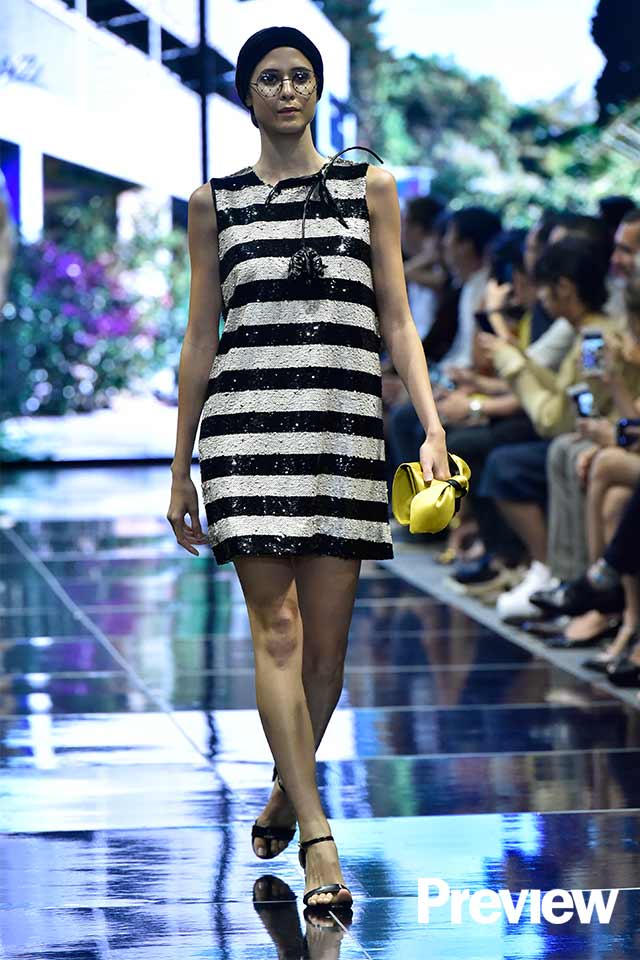 ADVERTISEMENT - CONTINUE READING BELOW
CONTINUE READING BELOW
Recommended Videos
IMAGE Andrew Co
The collection then grew to include jewel tones and white chalk stripes on black. The message was clear: In a tropical country where the heat never seems to let up, stripes are a style staple that can be worn to any occasion. Headed to cocktails on a sunny rooftop? Why not try an off-shoulder bodysuit with dramatic sleeves and cover up with a sheer flounce skirt? One of Chris' muses defined her waist with a mariner's rope, which matched her beribboned yellow clutch. How about a nighttime affair that can end anywhere between dessert and the morning after's breakfast? You could perhaps don a sequined bandeau teamed with a flirty satin skirt in yellow topaz? Now that's just stunning.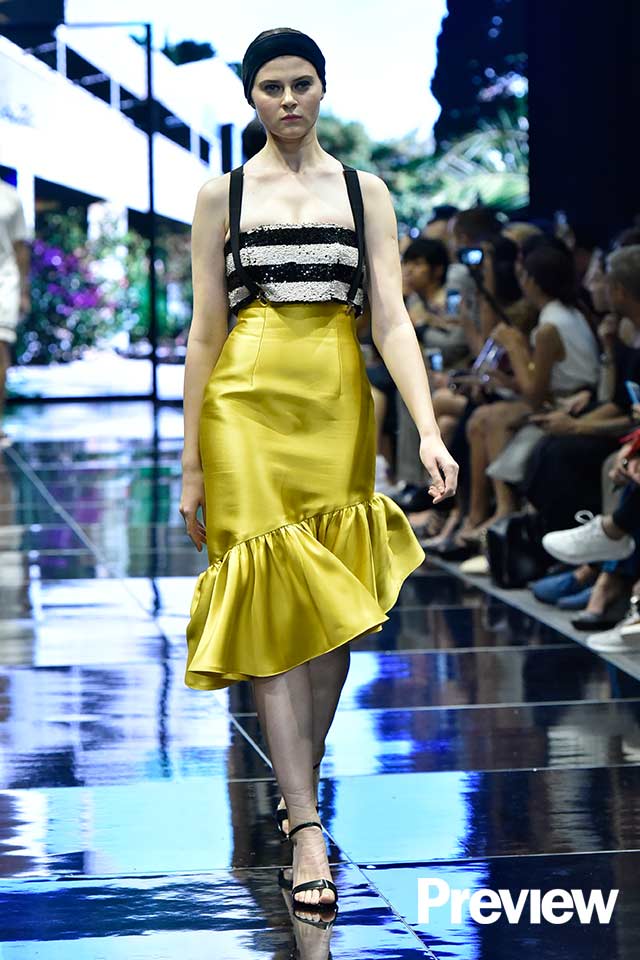 ADVERTISEMENT - CONTINUE READING BELOW
IMAGE Andrew Co
See the rest of Chris Diaz's APRÉS E. 1027 collection below: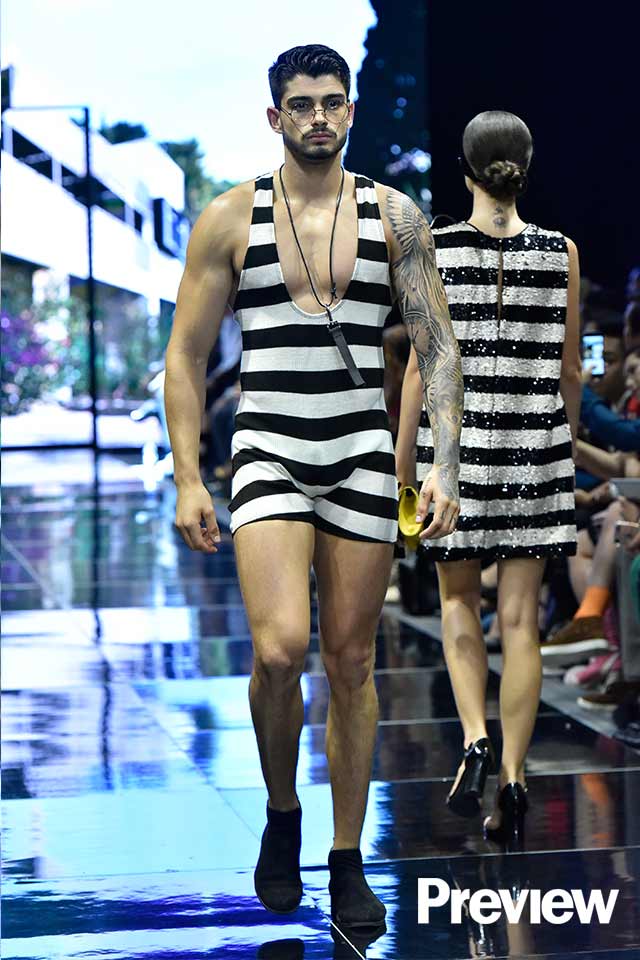 IMAGE Andrew Co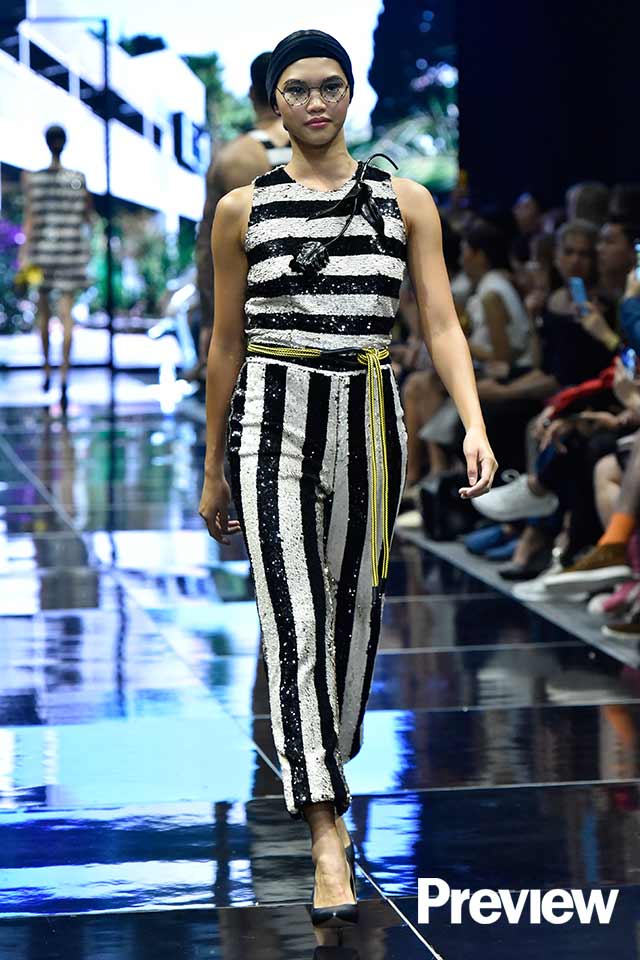 ADVERTISEMENT - CONTINUE READING BELOW
IMAGE Andrew Co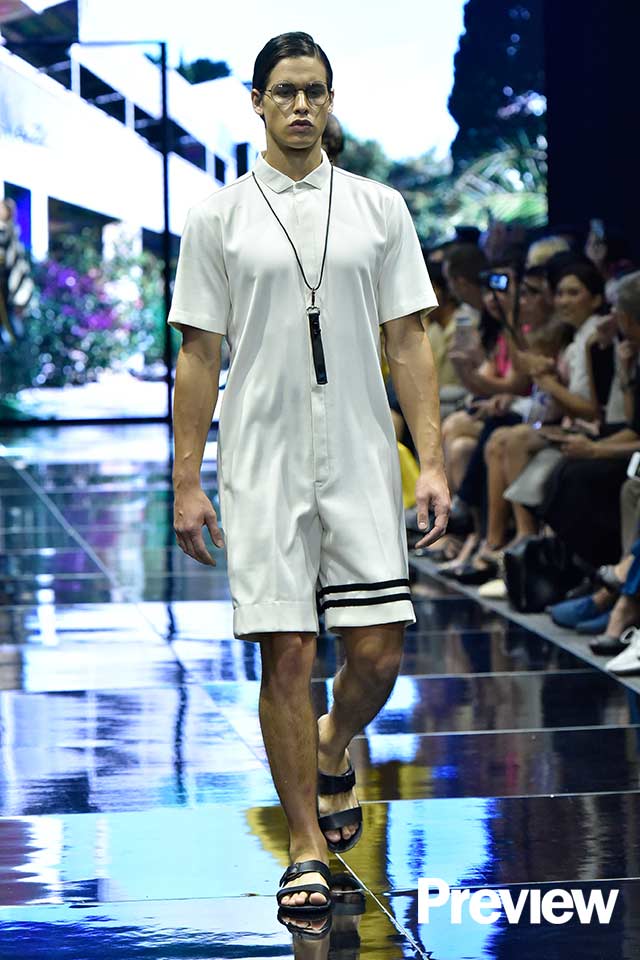 IMAGE Andrew Co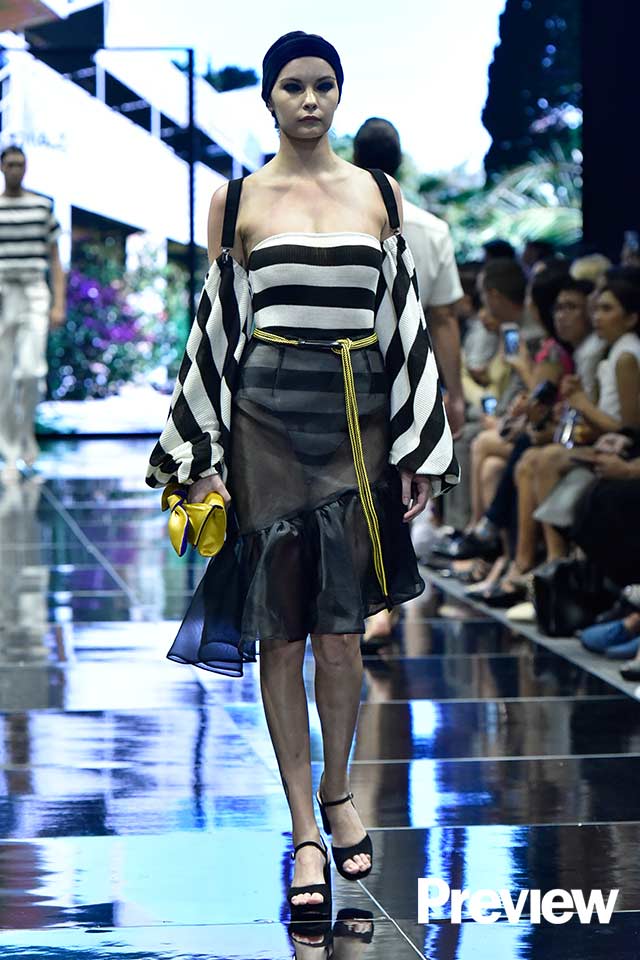 ADVERTISEMENT - CONTINUE READING BELOW
IMAGE Andrew Co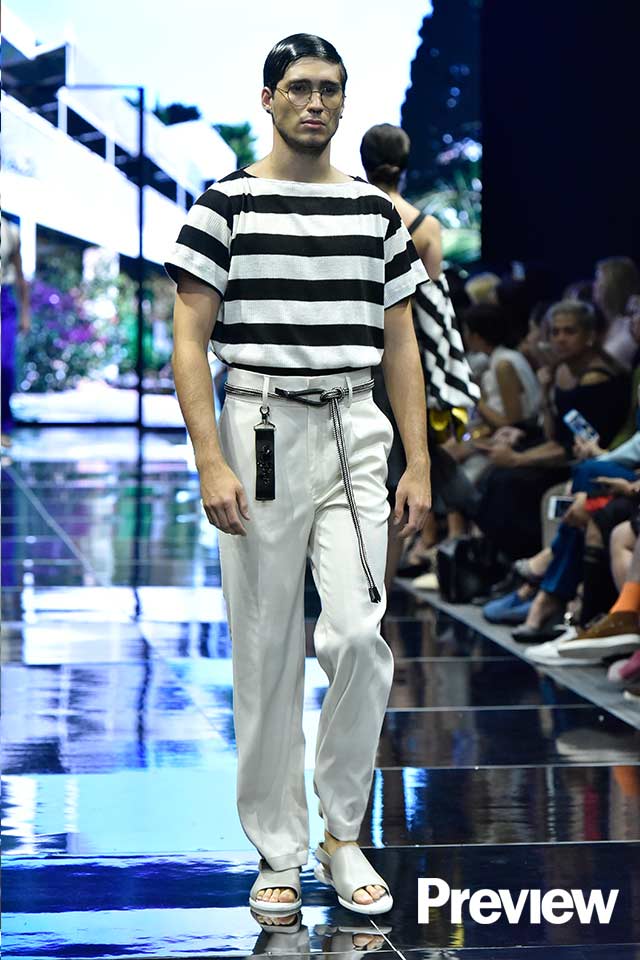 IMAGE Andrew Co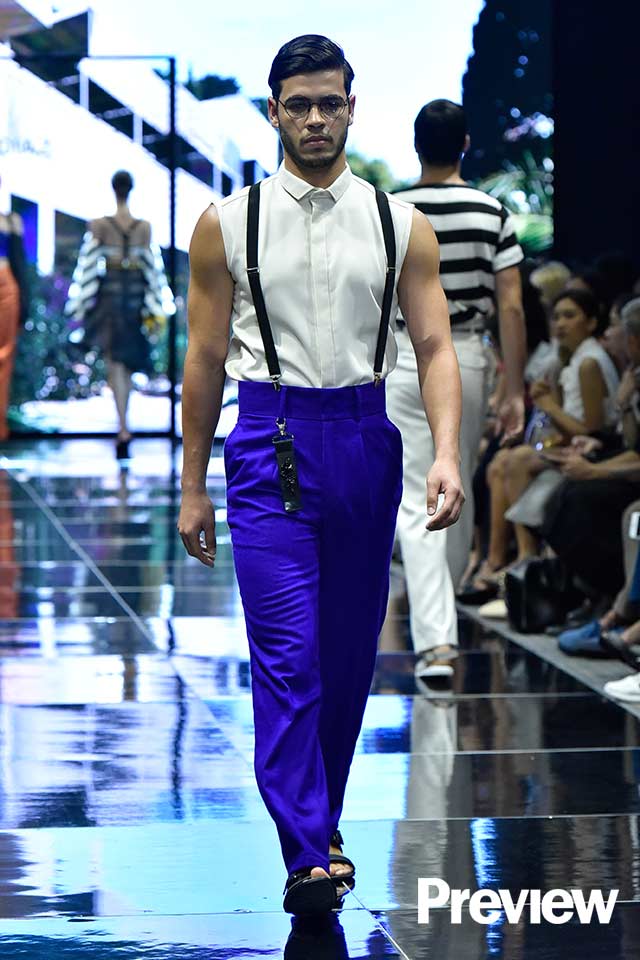 ADVERTISEMENT - CONTINUE READING BELOW
IMAGE Andrew Co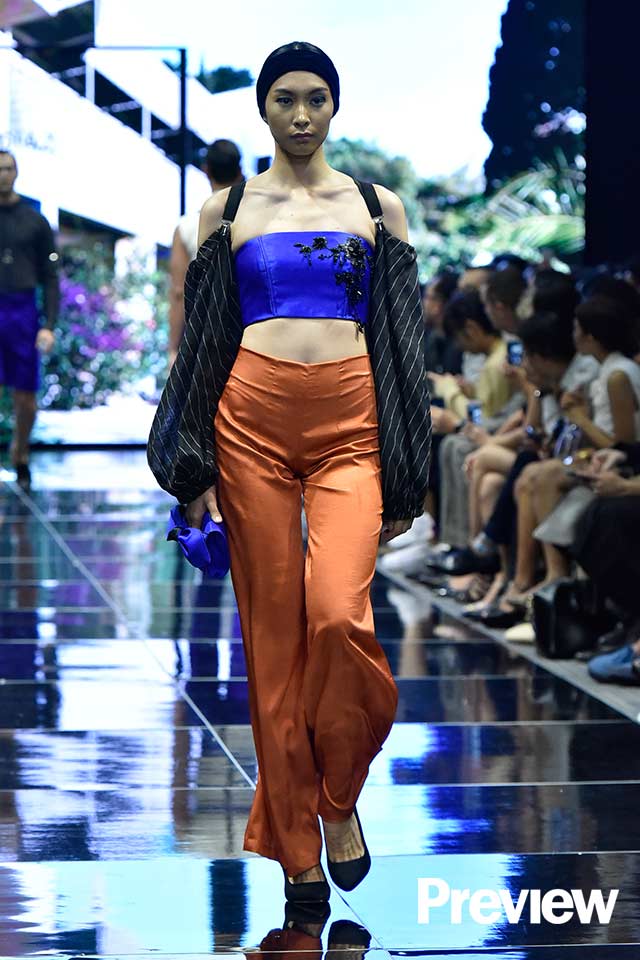 IMAGE Andrew Co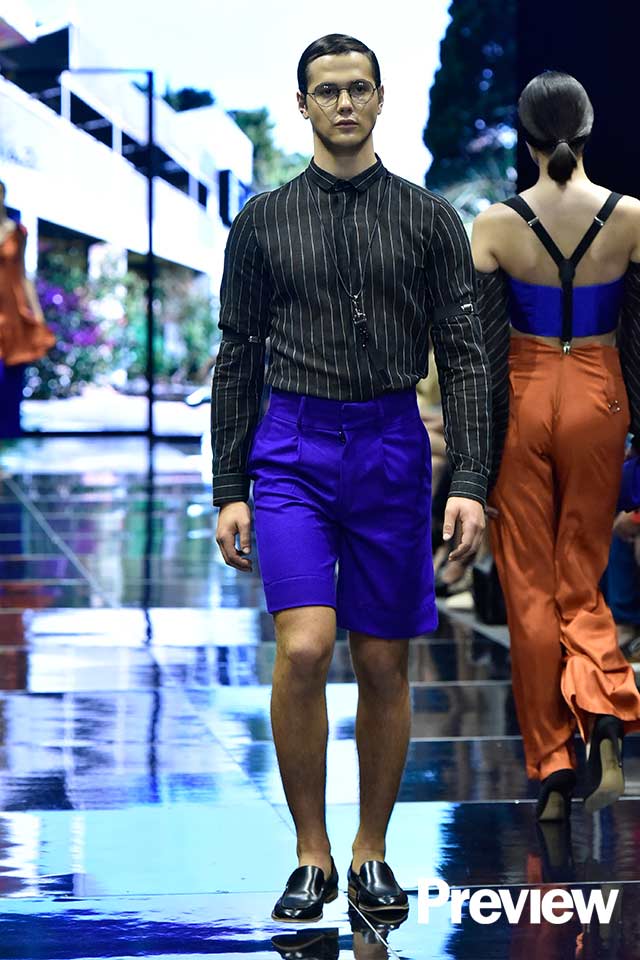 ADVERTISEMENT - CONTINUE READING BELOW
IMAGE Andrew Co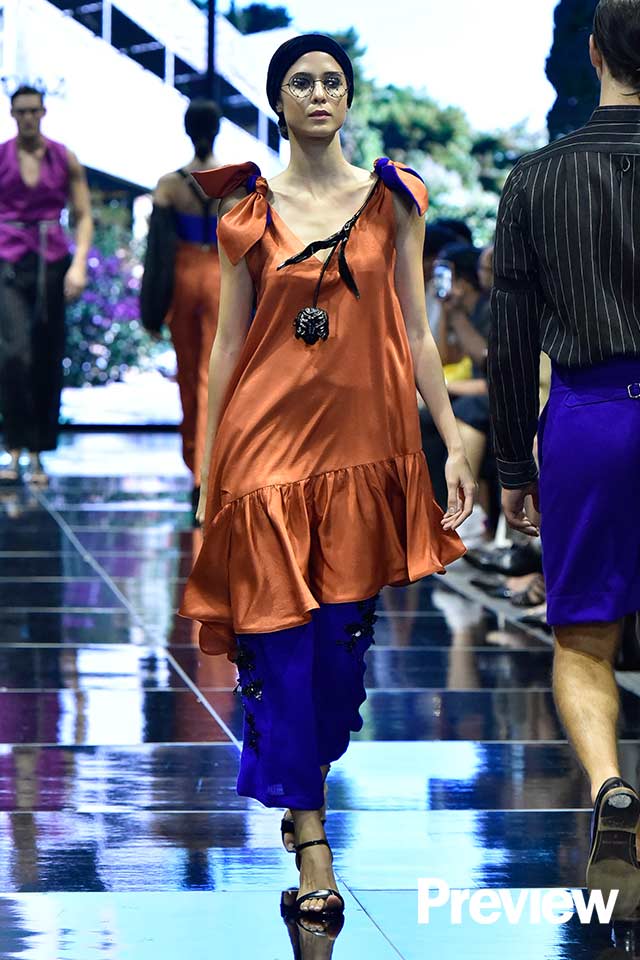 IMAGE Andrew Co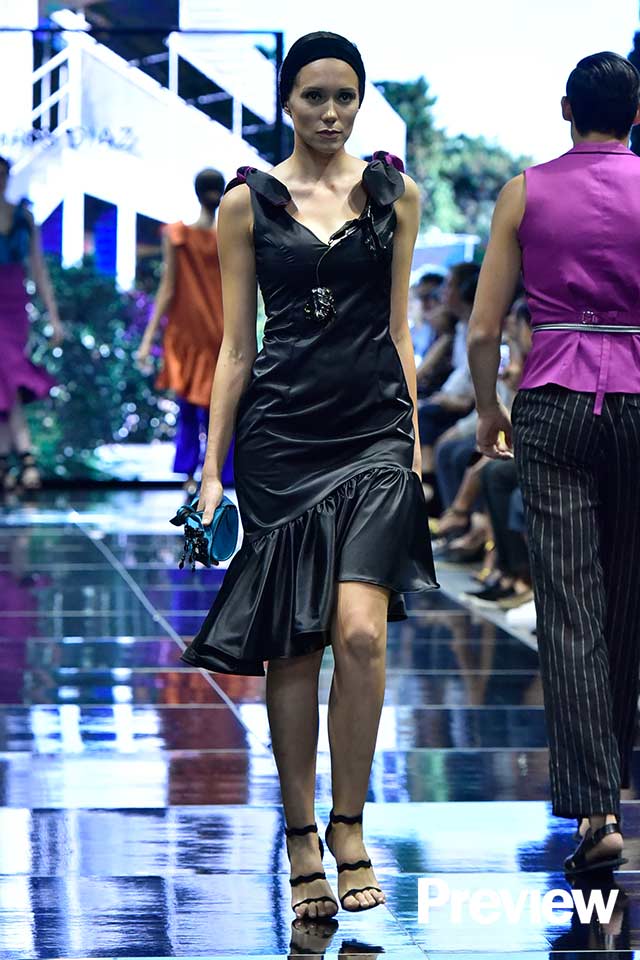 ADVERTISEMENT - CONTINUE READING BELOW
IMAGE Andrew Co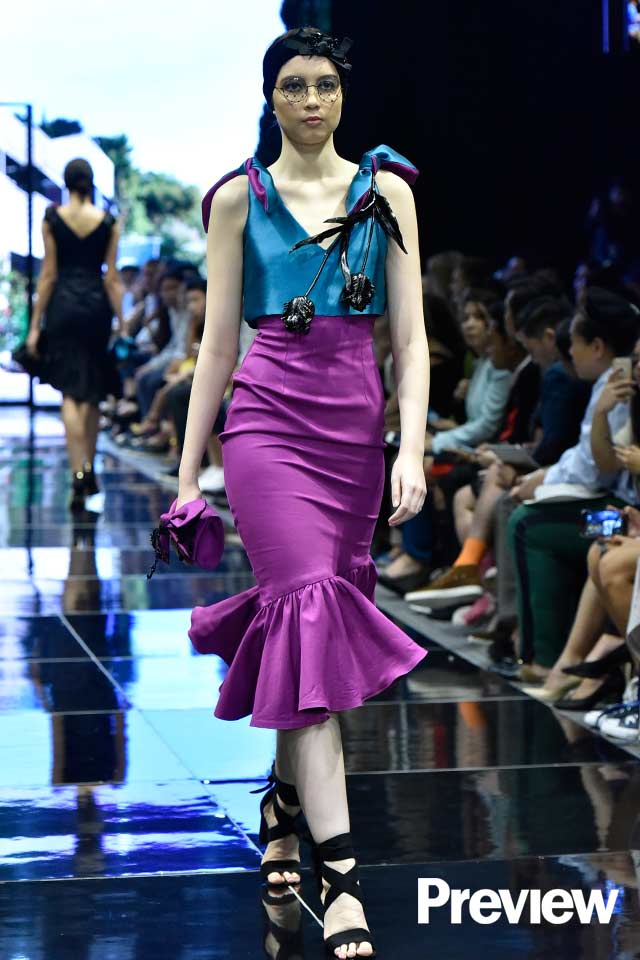 IMAGE Andrew Co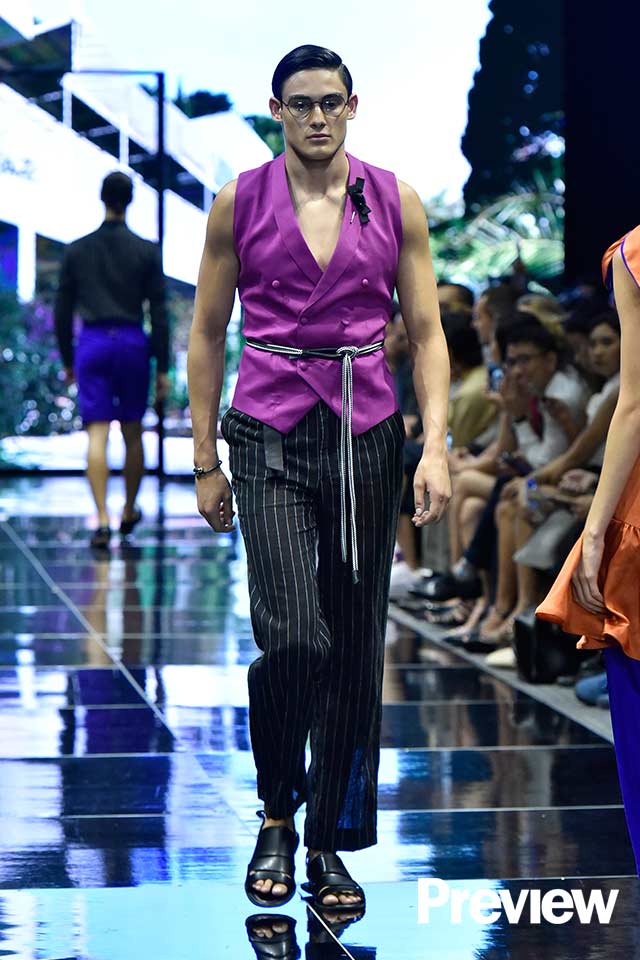 ADVERTISEMENT - CONTINUE READING BELOW
IMAGE Andrew Co
Top Articles from Preview.ph