It's not every day you see a chap working a suit for his 9-5 shift. At most, he'll wear a nice silk tie that pops out from his solid-colored buttondown. But as for a proper jacket, perhaps he'll leave something bought off the rack draped on the back of his chair and pull it over his shoulders if the boss decides to call for a meeting. It doesn't even matter if it matches his trousers or if it fits properly. Just as long as it's black.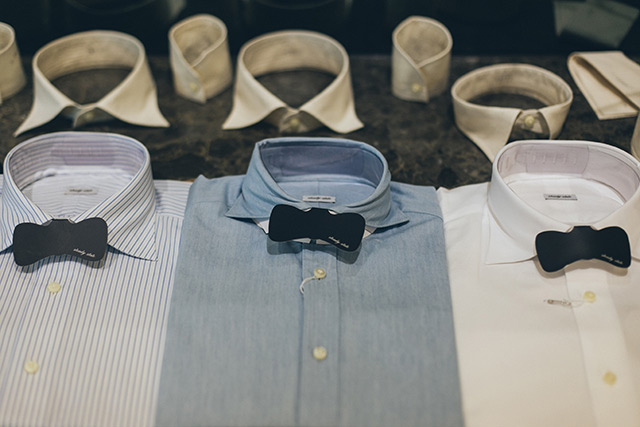 It all starts with the basic button-down.
Now, that guy might not really give a damn about suits. But do you want to be that guy? (Girls, do you want to be with that guy??) The answer is most likely 'not really.'
A few Saturdays ago, Style Bible sat down with the heir to B&Tailor, Chad Park, his business partner Joe Ha, Manny Solinap, Jose Oben, Patrick Tsai, and Dabin Kim of Monogram. Lovers all of bespoke menswear (they love a Florence-style Liverano), they enlighten us on why more and more men should and are opting to suit up, yes, even in this unbearable heat.
ADVERTISEMENT - CONTINUE READING BELOW
Chad Park is the heir to B&Tailor, a sartorial tailoring shop that his father, Park Jungyul, started in 1967 at the age of 17 in Chunju, South Korea.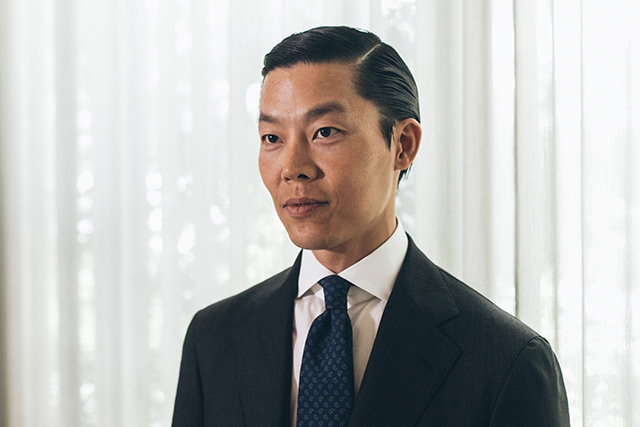 Joe Ha is a specialist fitter working with B&Tailor
It's so hot outside! How are you able to wear those suits?
Joe: We stay in air conditioning the whole day. [Laughs]
Manny: But really, I think it's the culture. More and more people are starting to wear suits.
I think that depends on the material too, yeah?
Chad: Yes, definitely.
Joe: There are many materials to choose from that would best suit different climates.
What's a "sartorial tailor shop?"
Chad: Sartorial and tailor are synonymous. By adding the word sartorial, it somewhat elevates it as it caters to a high-end market instead of a mass market.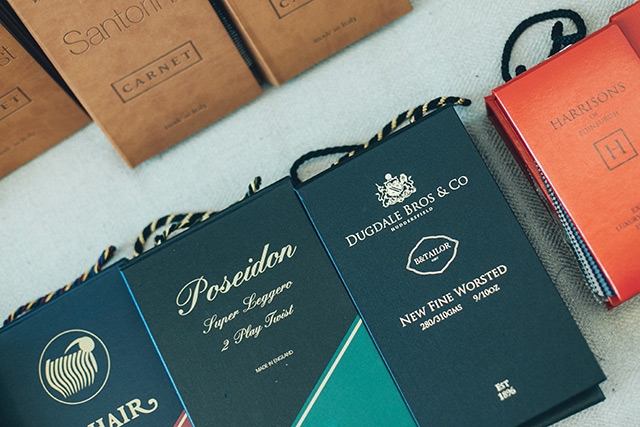 ADVERTISEMENT - CONTINUE READING BELOW
Swatches of fabric from B&Tailor's many suppliers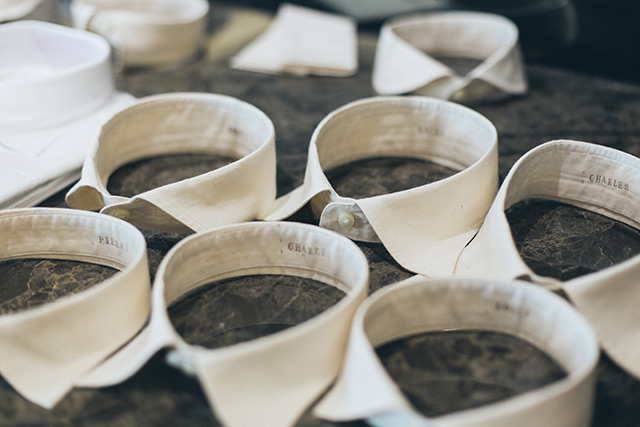 White collar job
You guys have a big menswear following. What do you have to say about the way guys dress today?
Chad: Classic menswear has become fashionable in the past five to ten years. We see a lot more people dressing up in suits and I think it's heavily influenced by the Italian menswear scene. People in Hong Kong and a lot of younger people are following with the trends.
ADVERTISEMENT - CONTINUE READING BELOW
Manny: Also, the cost of menswear has become a lot cheaper and so it's a lot more accessible. There are price points that exist now that weren't there before so it's a function of men wanting to dress better. It's definitely more in vogue than it used to be.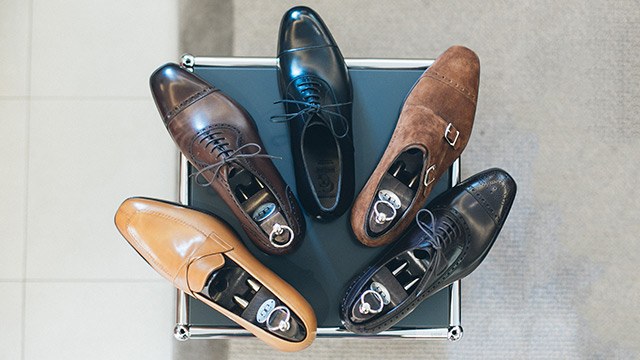 ADVERTISEMENT - CONTINUE READING BELOW
"A man's shoe shows how well he is able to take care of himself." - Manny Solinap
What's the first thing you notice in a guy's outfit?
Manny: Shoes. For me it shows how well a man is able to take care of himself.
Joe: I tend to look at the whole outfit. As long as it makes sense then it's all good.
Jose: I'll have to agree with that. Context is very important. Take a college kid for example who wears a pocket square, that doesn't exactly fit into his lifestyle, does it? Sometimes it looks a bit contrived, and that's what I notice most of the time. It has to fit into the context of his lifestyle and situation.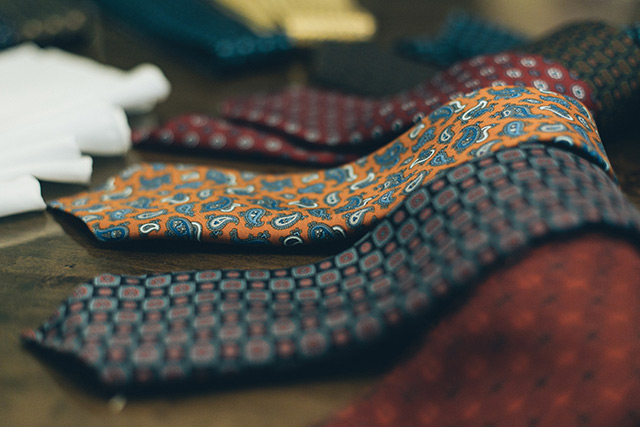 ADVERTISEMENT - CONTINUE READING BELOW
Neckties for dapper guys.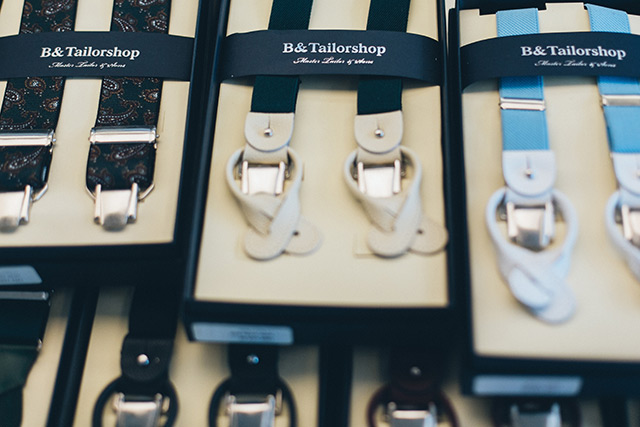 Gentlemen prefer suspenders.
What should a guy never wear with his suit?
Joe: Starbury jacket.
Jose: Flip-flops
Joe: Sneakers
But Kanye and Justin Timberlake like wearing their trainers with suits.
Manny: Then that's where they make a suit something else, since we are talking about classic menswear. The day we see Kanye wearing a Liverano suit then that's good.
ADVERTISEMENT - CONTINUE READING BELOW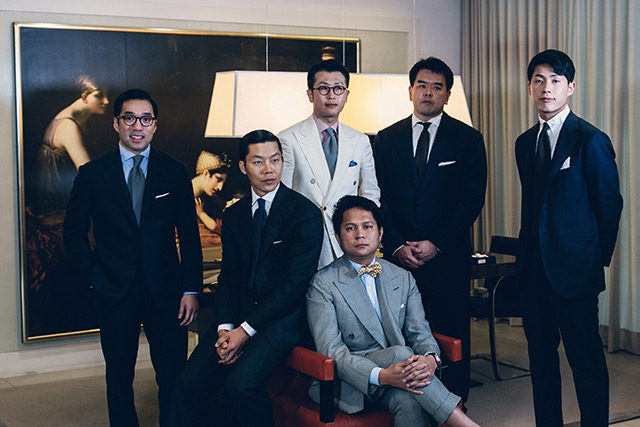 (From left to right) Jose Oben, Joe Ha, Chad Park, Manny Solinap, Patrick Tsai, Dabin Kim
Photos by Ira Giorgetti
This interview has been condensed and edited.
Hey, Preview readers! Follow us on Facebook, Instagram, YouTube, Tiktok, and Twitter to stay up to speed on all things trendy and creative. We'll curate the most stylish feed for you!