There's only one Kim Kardashian in the world. But apparently, in China, someone comes close. Meet Angela Yeung, more popularly known as "Angelababy," a Chinese singer, actress and model.
Throwing a wedding bash that would make Mrs. West's look like a backyard barbecue, the reality star's chinky-eyed counterpart reportedly splurged a staggering $31 million when she tied the knot with actor Huang Xiaoming earlier this month. And in case you're wondering, that's nearly three times what Kim spent when she exchanged I dos with husband Kanye West.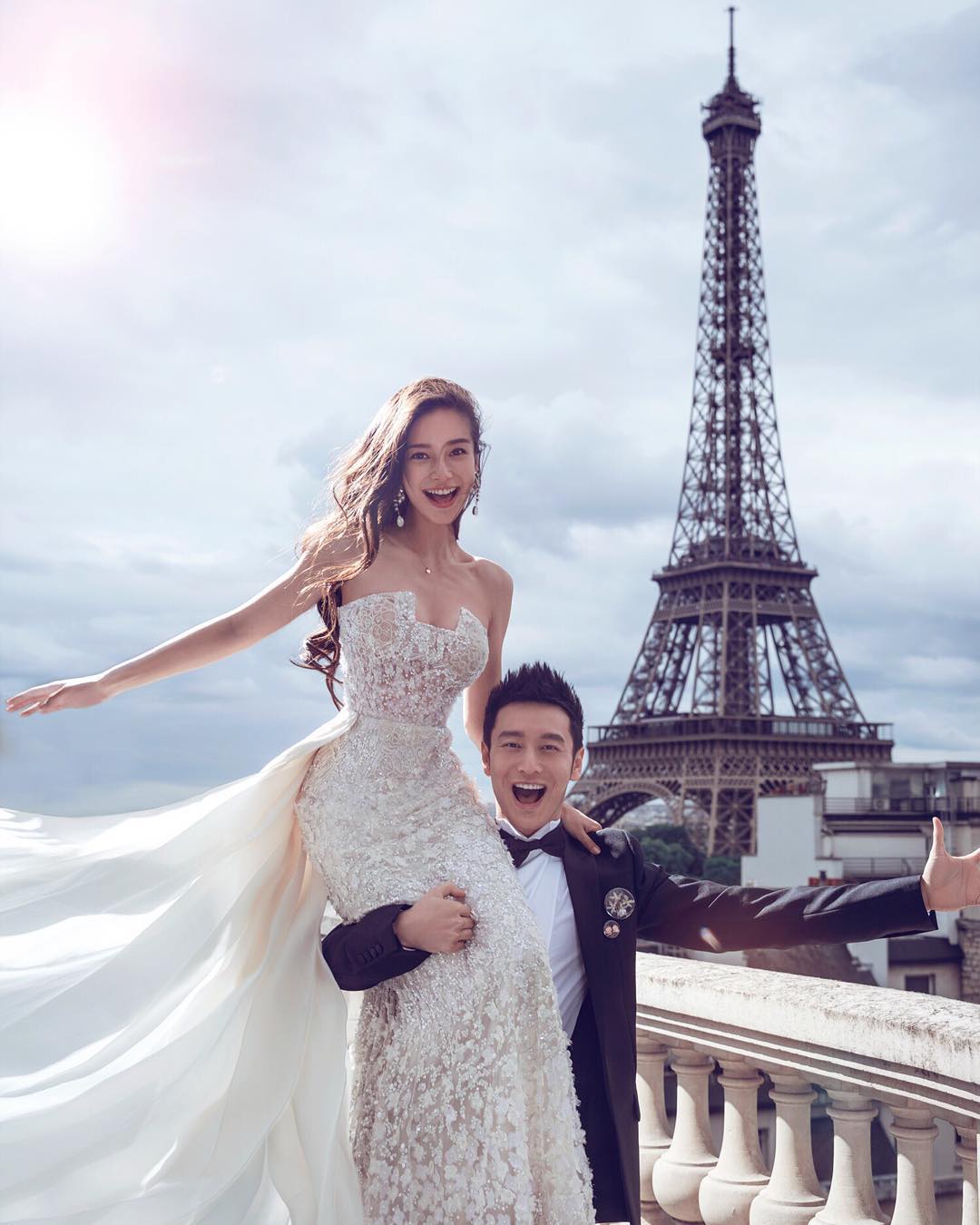 ADVERTISEMENT - CONTINUE READING BELOW
A photo from the couple's pre-nuptial shoot in Paris where the bride wore an intricately embellished Elie Saab Haute Couture (via @eliesaabworld on Instagram)
The 26-year-old bride walked down the aisle in a custom Dior gown which took approximately five months of meticulous work and was made with hundreds of feet of silk organza and tulle. Her wedding ring, valued at over $1.5 million, was designed by a Parisian jeweler, Chaumet. It has a name—Joséphine Aigrette Impériale, a five-carat, pear-shaped diamond surrounded by multiple diamonds that are half a carat each.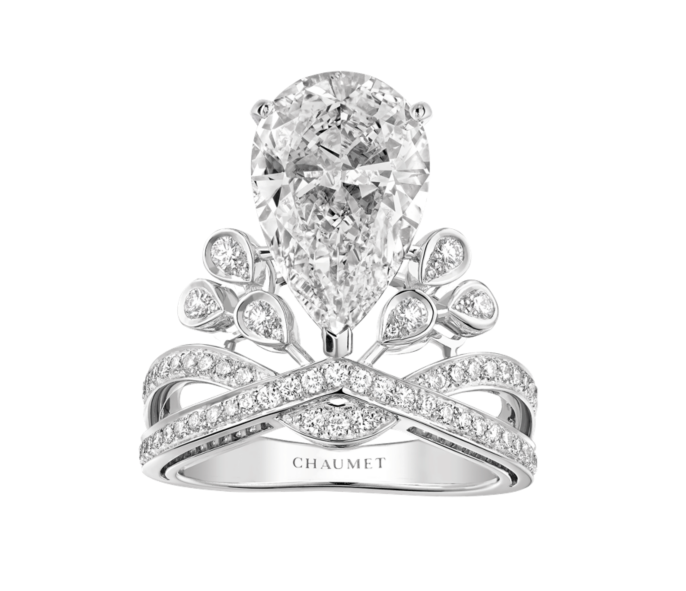 ADVERTISEMENT - CONTINUE READING BELOW
The bride's wedding band, custom-designed by Chaumet
Still not impressed? Then picture this: The wedding venue, Shanghai Exhibition Center, was literally teeming with roses. It was big enough to fit their 2,000 guests, some of which were East Asia's biggest celebrities. Not to mention, they had a 10-foot-tall wedding cake, a holographic castle, and a lavish gift bag which also contains mobile phones for all the attendees.
Now, we don't know about you, but this extravagant wedding sure piqued our curiosity about the so-called Kim Kardashian of China. In hopes of getting to know her a little better, we had to put our stalking skills to good use. Below, check out more photos of Angelababy: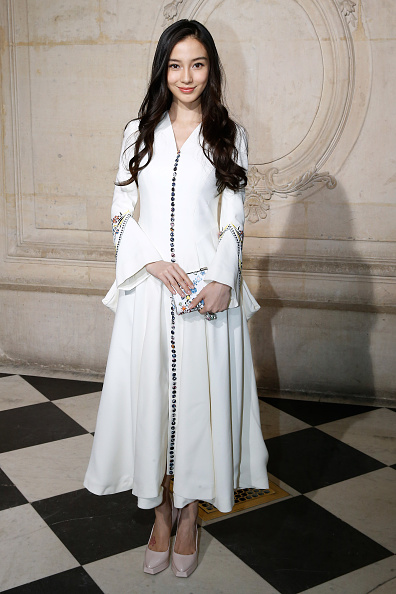 ADVERTISEMENT - CONTINUE READING BELOW
PARIS, FRANCE - JANUARY 26: Christian Dior show as part of Paris Fashion Week Haute Couture Spring/Summer 2015 (Photo by Rindoff/Dufour/Getty Images)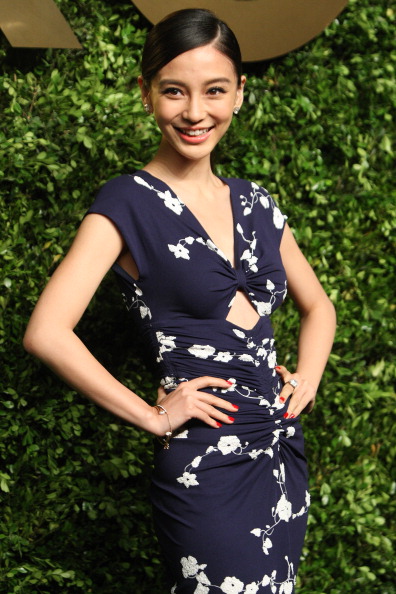 SHANGHAI, CHINA - MAY 9: Michael Kors Jet Set Experience (Photo by Hong Wu/Getty Images for Michael Kors)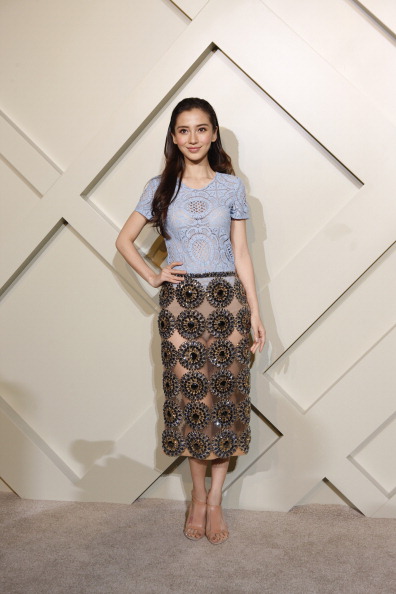 ADVERTISEMENT - CONTINUE READING BELOW
SHANGHAI, CHINA - APRIL 24: "Burberry brings London to Shanghai" event (Photo by Getty Images/Getty Images for Burberry)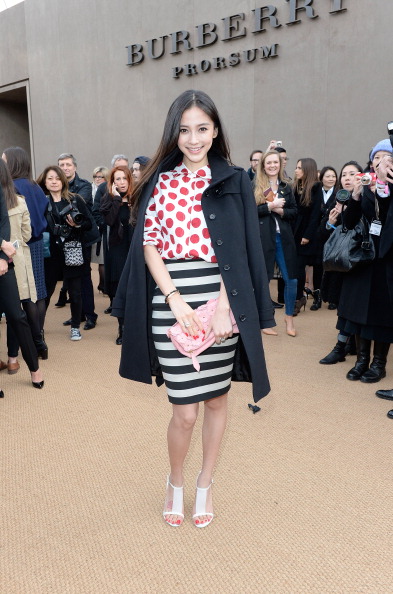 LONDON, ENGLAND - FEBRUARY 17: Burberry Womenswear Autumn/Winter 2014 at Kensington Gardens (Photo by David M. Benett/Getty Images for Burberry)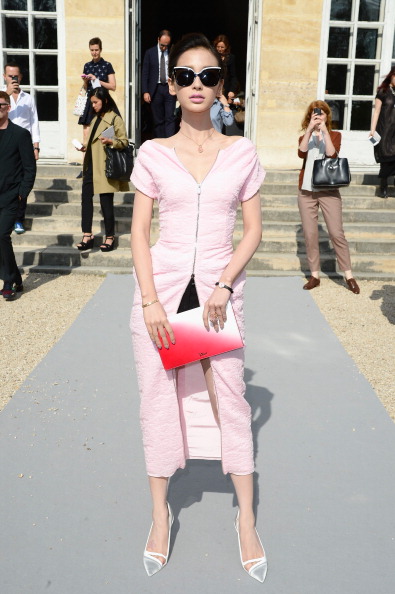 ADVERTISEMENT - CONTINUE READING BELOW
PARIS, FRANCE - SEPTEMBER 27: Christian Dior show as part of the Paris Fashion Week Womenswear Spring/Summer 2014 at Musee Rodin (Photo by Pascal Le Segretain/Getty Images)
Main image/Gif by Yayay de Castro