Whoever thought fashion and cosplay would ever collide? But as geek culture turns into a mainstream norm and brands like Louis Vuitton look into game characters as endorsers (like Lightning from Final Fantasy) or Fendi getting inspiration from Pokemon characters for their bags, we couldn't help but live out our inner geek too. This month we asked some local cosplayers to take part in a fashion feature with fashionable geeks Tricia Gosingtian, Valerie Weigmann, and Glaiza de Castro. We talk to the people behind the mask (or makeup!) about the art of cosplay, what their characters would wear to the mall, and what it's like being in a fashion shoot for the very first time.
Kenshin Himura by Jin Joson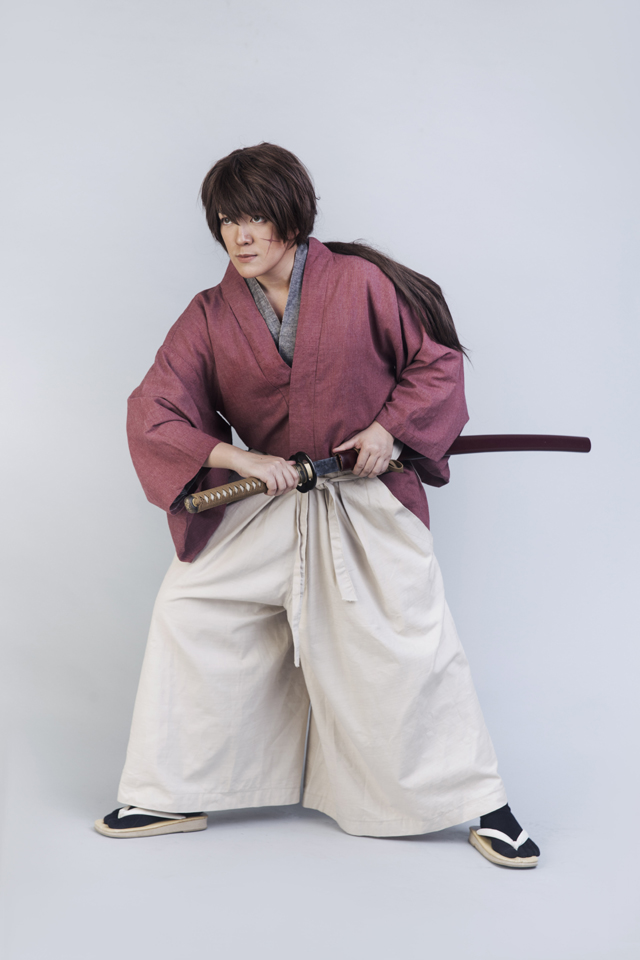 ADVERTISEMENT - CONTINUE READING BELOW
Jin first learned about cosplay when she stumbled upon photos of Final Fantasy cosplayers thinking that they were just improved graphics for the game before realising that CGI was not supposed to be that advanced. She's been cosplaying ever since. Not biased on gender, Jin likes to select characters that inspire her, like her latest project Tidus from Final Fantasy X, and her two long time favorite characters Kenshin Himura from Samurai X and Naruto Uzamaki from well, Naruto.
What did it feel like to be part of a fashion editorial?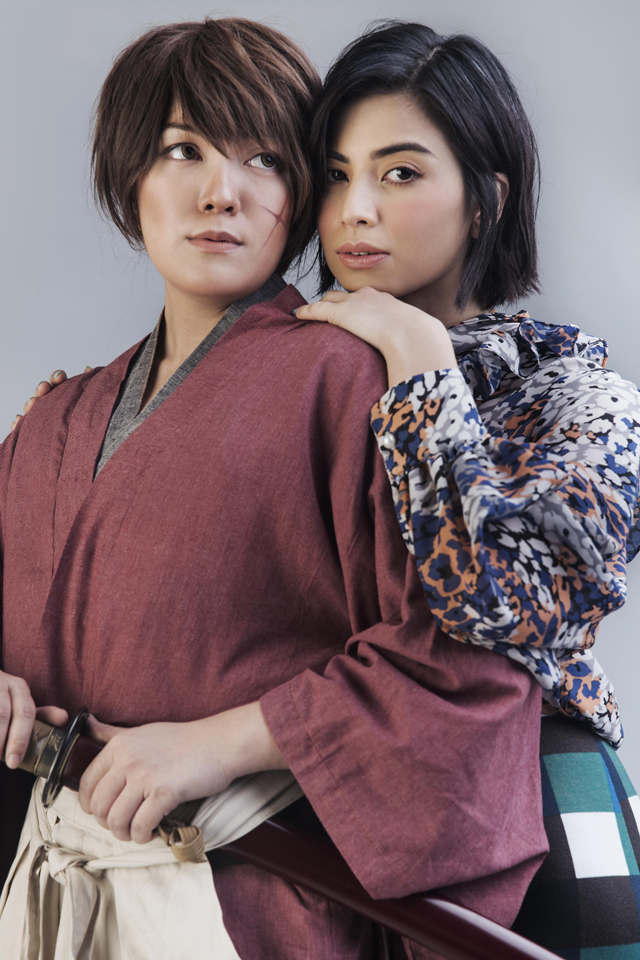 CONTINUE READING BELOW
Recommended Videos
Jin poses-off with actress Glaiza de Castro who's also an anime fan.
First of all, I was grateful that we're in an age where it's possible for video game characters to model for Louis Vuitton and Prada, and manga artists to collaborate with Gucci. It doesn't seem like such a crazy idea for cosplay to find a place in a fashion editorial! I feel that more and more people are learning to appreciate cosplay as something like a form of art or expression, similar to fashion. It was really cool how the styling of the outfits of the featured personalities was done in a way that would reflect and complement the look and personality of the cosplayers they were paired with. I found it inspiring to see those two worlds collide!
Is this your first time?
I have modeled for fashion shoots in the past but nothing has been quite like this editorial!
What's the difference between this and a typical cosplay shoot?
Jin as Mikasa Ackerman (far left) from Attack on Titan with friends and fellow cosplayers Kat and Miguel. One of the few times she's cosplayed a female character.
The cosplay shoots I do with my friends tend to be more cinematic—we usually focus more on the atmosphere and emotion in the scene. We enjoy doing photo sequences so it sometimes takes a number of frames to do the visual storytelling. For the editorial, we of course had to prioritize showcasing the clothes, while also expressing as much as we could through our body language, all within one frame. It was a refreshing and fun challenge!
AS KENSHIN...
ADVERTISEMENT - CONTINUE READING BELOW
FIRST STORE IN A MALL: If that mall was in the Philippines, I'd like to think he'd be looking at Banco de /ORO/. Haha!
WARDROBE STAPLE: Kenshin lived in the Meiji restoration when their culture was transitioning to become more modern. I think that even if he were to wear more modern clothes, he would always have something like a haori (similar to today's kimono shrugs) since he likes to fold his hands inside his sleeves.
DAY-OFF (OUTFIT): A simple yukata (light summer kimono) I imagine! I can attest to the hakama (traditional Japanese trousers) being a little restricting so it would be great to not have to wear them!
Spawn Samurai by Guy Singzon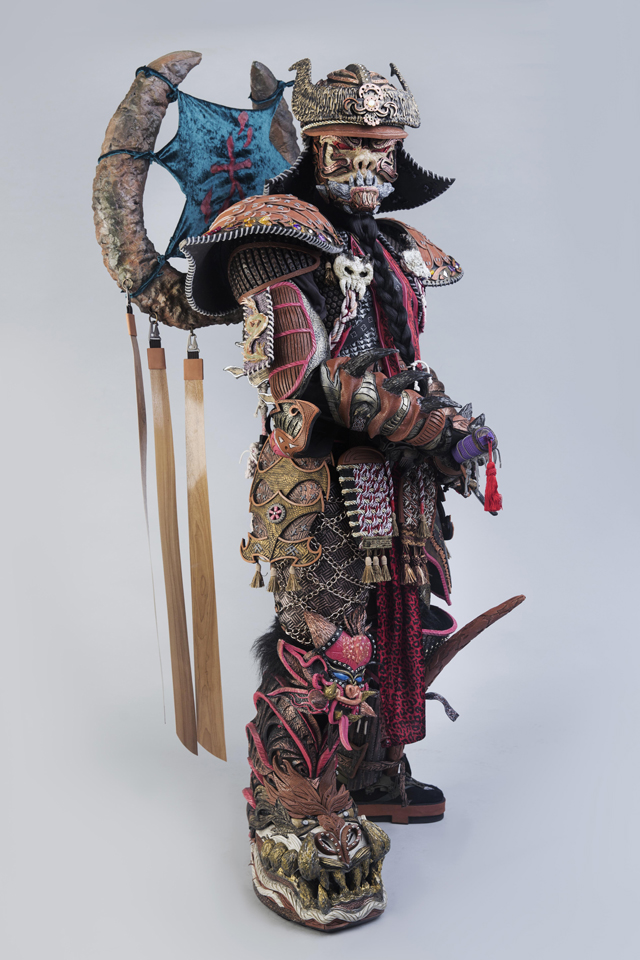 ADVERTISEMENT - CONTINUE READING BELOW
Guy has been cosplaying since 2007, driven by the passion of creating costumes and imitating his favorite characters. His first cosplay was a Colonel Marine from the movie Aliens 2. Guy makes his own costumes and depending on the complexity, the average costume takes a whole month to create. The most challenging and detailed costumes he's ever made: the Asiapop Comic Con award-winning Spawn Samurai and his favorite character from the Transformers movie franchise Bumblebee. His next project is Spawn Mandarin, also from Todd McFarlane's Spawn comic series.
AS SPAWN SAMURAI OR BUMBLEBEE...
FIRST STORE IN A MALL: Japanese resto
DAY-OFF (OUTFIT): Bumblebee would be wearing boxer shorts enjoying a bath at a carwash
Baymax by Pablo Bairan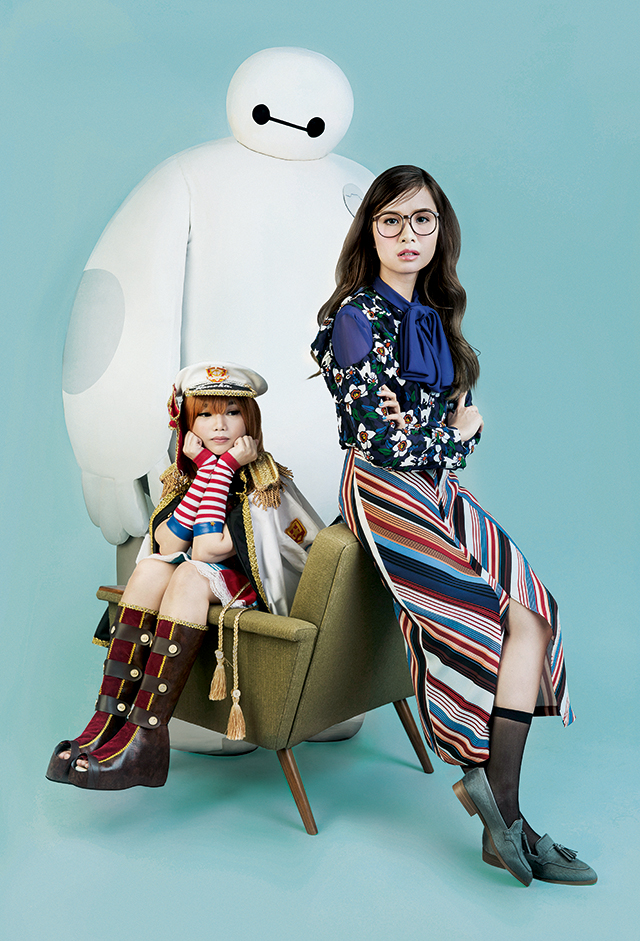 ADVERTISEMENT - CONTINUE READING BELOW
The actualy published layout of Pablo as Baymax with fellow cosplayer Leny Ming and blogger/gaming geek Tricia Gosingtian.
Succumbing to the peer pressure from his friends, Pablo has been cosplaying for 13 years starting with an Alien Hunter from the Aliens film franchise. When developing a new costume he's always looking for new materials, new concepts, and new ideas for creating a new character. Reveling in the design phase, he finds enjoyment in planning the look and troubleshooting the special effects. His most complex costume? A 10-foot tall Jet Prime (Optimus Prime/Jetfire fusion, for those who don't know) with electronic lights, moving guns, and interchangeable parts. He described it as a "giant toy/action figure you can wear."
AS BAYMAX...
FIRST STORE IN A MALL: The cinema or toy store
WARDROBE STAPLE: Armor
DAY-OFF (OUTFIT): A lot of scotch tape, to keep from deflating.
Honoka Kosaka by Leny Ming
ADVERTISEMENT - CONTINUE READING BELOW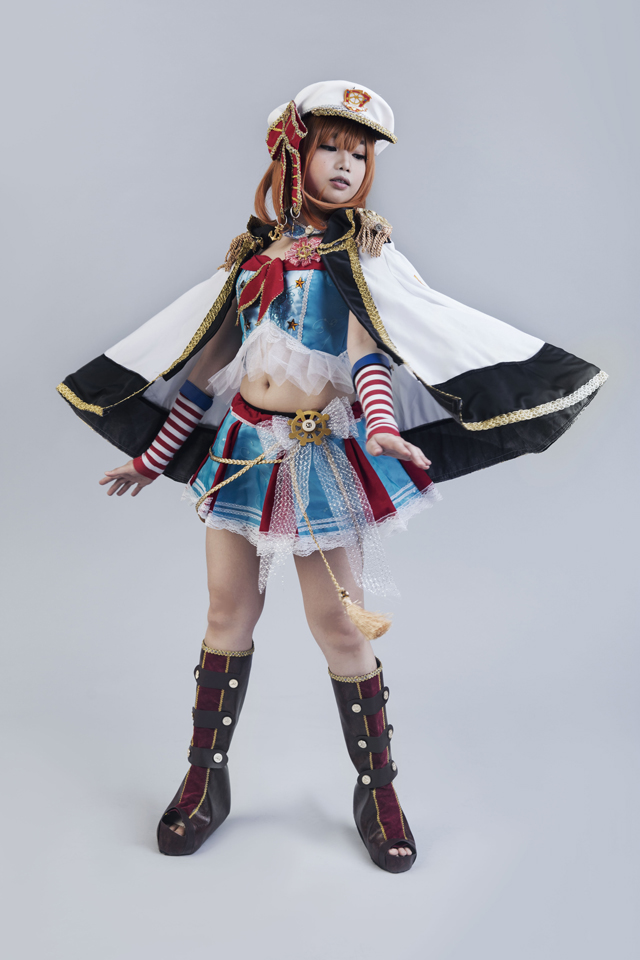 A fan of anime for longer than she can remember, Leny was introduced to cosplay by her friends who noticed her taste in Japanese fashion. In 2008, she donned her first costume and became Tifa Lockhart from Final Fantasy VII. A social media manager and blogger, Leny's next dream cosplay would be Sona from League of Legends and Harley Quinn from the Suicide Squad movie. She thinks the best part of starting a new character is finding the proper wig with the right shade and length.
ADVERTISEMENT - CONTINUE READING BELOW
What did it feel like to be part of a fashion editorial shoot?
To be honest, I feel really overwhelmed. I never imagined that I would be invited to any at all! I actually wanted to be a model, but due to my height, I had to put that aside. So this shoot is sort of a dream come true for me.
What's the difference between this shoot and a typical cosplay shoot?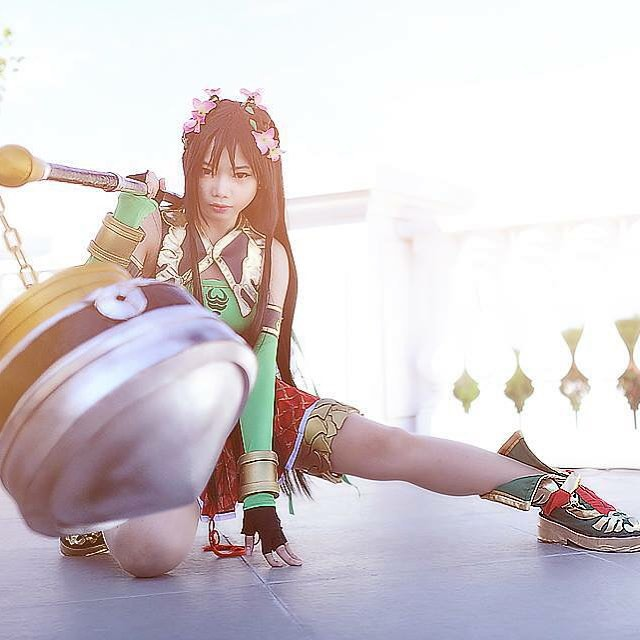 ADVERTISEMENT - CONTINUE READING BELOW
Leny in character as Guan Yinping from Dynasty Warriors 8.
First, there are dressing rooms. (Laughs) Normally, if it's an outdoor shoot you come to the shoot in costume, or change in a restroom. Second, the poses would depend on the theme or effect of the overall photo, and so, the usual character poses weren't done.
AS HONOKA...
FIRST STORE IN A MALL: A sticker shop.
WARDROBE STAPLE: Honoka is rarely seen without her side ponytail.
DAY-OFF (OUTFIT): Sweats for training.
Storm Trooper by Arnel Serioso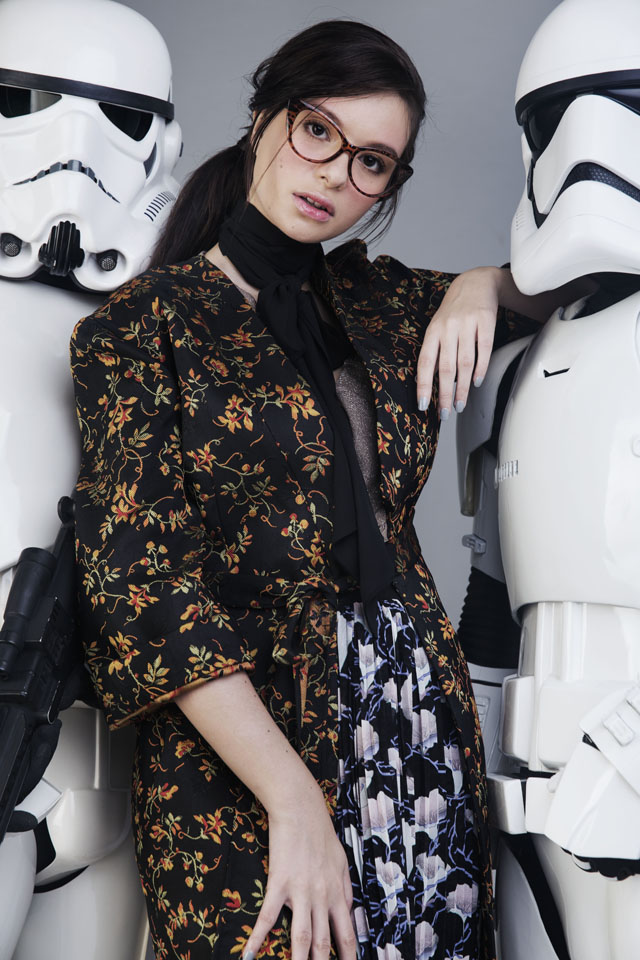 ADVERTISEMENT - CONTINUE READING BELOW
Arnel on the left with model Valerie Weigmann and fellow trooper Chris Cantada.
Ever since he was a child, Arnel loved dressing up and acing out his favorite characters. Now, as a software test coordinator for an Australian HCM IT firm, he cosplays for the fun of it, sharing his love for the characters of series and movies and meeting like-minded people who share his passion for the hobby along the way. His first cosplay six years ago was Darth Vader for his office's masquerade Christmas party and the rest is history. Incidentally, Arnel's next cosplay venture is the very popular Darth Vader fan, Kylo Ren.
AS A STORM TROOPER...
FIRST STORE IN A MALL: Starbucks
WARDROBE STAPLE: Besides the armor and helmet, Under Armour gloves and boots.
DAY-OFF (OUTFIT): Tactical pants or jeans, a shirt, and rubber shoes.
Clone Trooper by Regina Layug-Rosero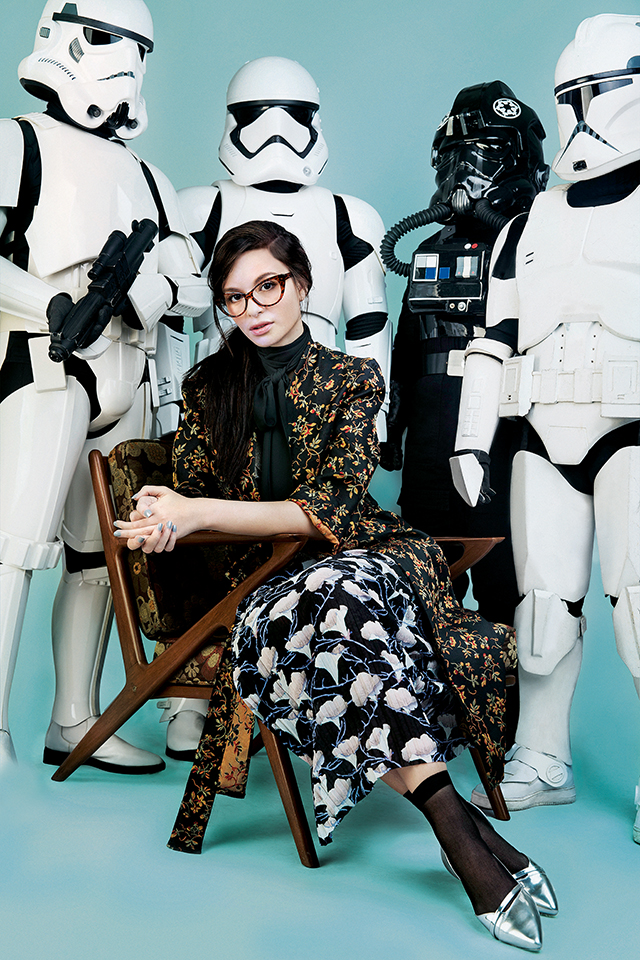 ADVERTISEMENT - CONTINUE READING BELOW
Regina on the far right with fellow troopers Arnel, Chris Cantada, and Willy Wilwayco, with comic book geek Valerie Weigmann.
Prefering the term "costuming" over cosplay, Regina likes to feel like she's one with the character and living hgis/her story. Starting in 2003 with Trinity from The Matrix, her favorite part of developing new costumes/characters is figuring out the backstory of each look, both in context to the film/tv show, as well as the production. She says that while she was working on her costume for Rey for Star Wars: The Force Awakens, her husband pointed out how part of the staff looks like Darth Maul's lightsaber hilt, while this buckle on her pouch is something from a World War II bag, matching Rey's character as a scavenger.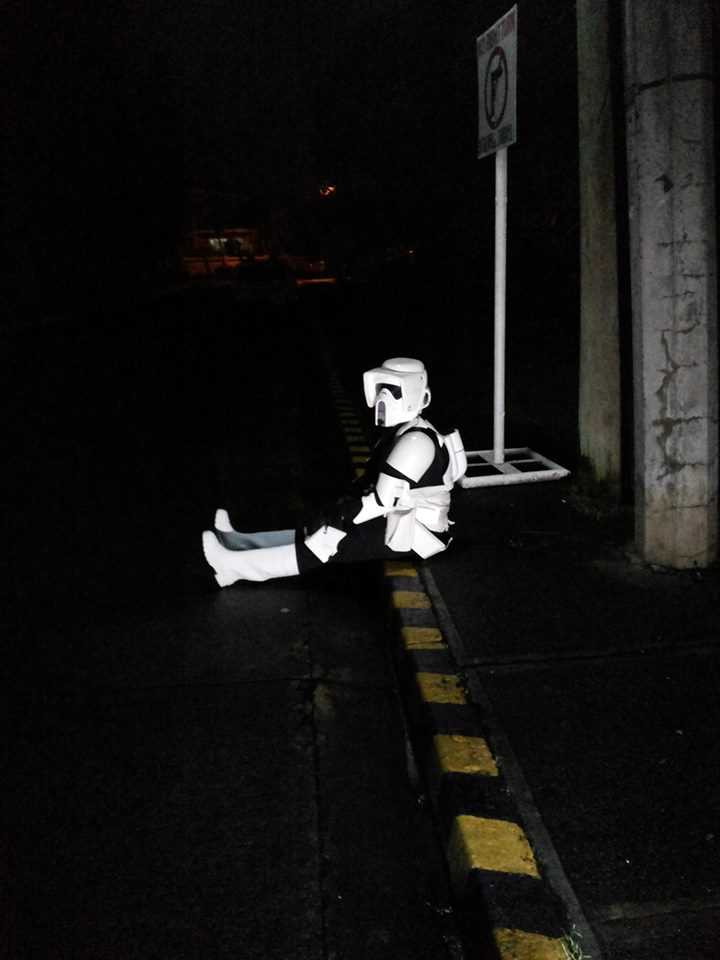 ADVERTISEMENT - CONTINUE READING BELOW
Regina as a Scout Trooper.
AS A CLONE TROOPER...
FIRST STORE IN A MALL: The hardware store! I'd get Velcro, paint, sandpaper, power tools, straps, glue, and make repairs. Then maybe the arcade to play Star Wars: Battlepod!
WARDROBE STAPLE: My blaster rifle. I wouldn't go anywhere without that baby. Although there's a gun ban because of the elections. On second thought, my helmet is probably more important!
DAY-OFF (OUTFIT): A tank top, an unzipped jumpsuit with the sleeves tied at the waist, and boots.
First Order Trooper by Chris Cantada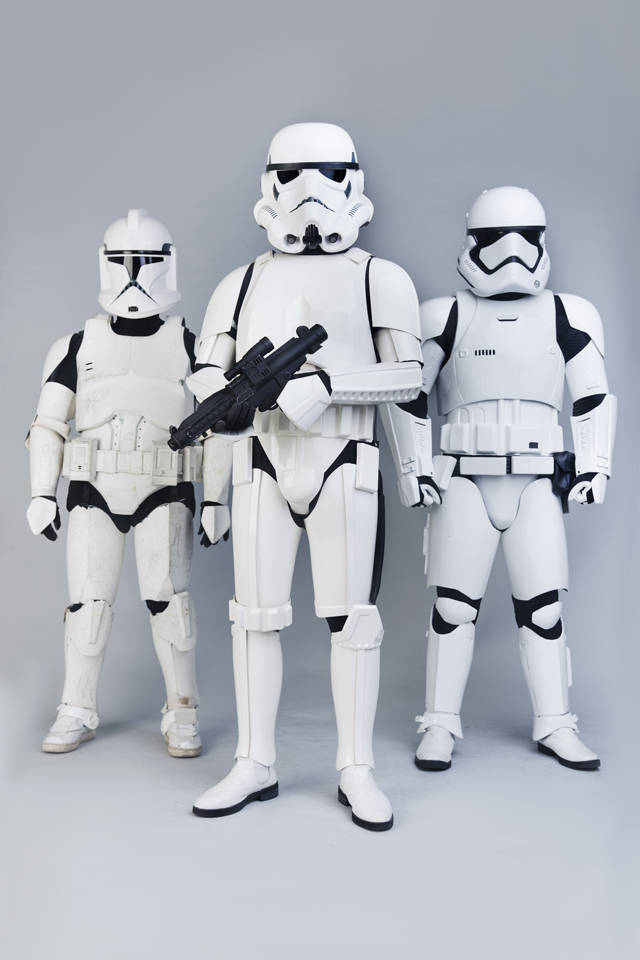 ADVERTISEMENT - CONTINUE READING BELOW
What kind of trooper are you looking for? (From left) Regina as a Clone Trooper, Arnel as a Storm Trooper, and Chris as a First Order Trooper.
As the next phase in his "geek life," cosplaying for Chris is his graduation from just playing with toys, to becoming the full life-sized version of his favorite characters. His first: an imperial storm trooper in 2007. Juggling his time between his YouTube channel and being a musician, the former Sponge Cola drummer and current drummer for the singer Karylle, Chris saves time by paying someone else to create his costumes saying that he's not "a DIY type of guy." A fan of the conflicted Kylo Ren, he is currently in the process of "collecting" his next costume, already having the helmet and lightsaber in his possession.
ADVERTISEMENT - CONTINUE READING BELOW
Chris as Green Ranger from Power Rangers. He has MOST of the ranger costumes, BTW (in different versions even).
AS A FIRST ORDER TROOPER...
FIRST STORE in a MALL: Toy Store!
WARDROBE STAPLE: White boots.
DAY-OFF (OUTFIT): Colorful spandex
TIE-Fighter Pilot by Willy Wilwayco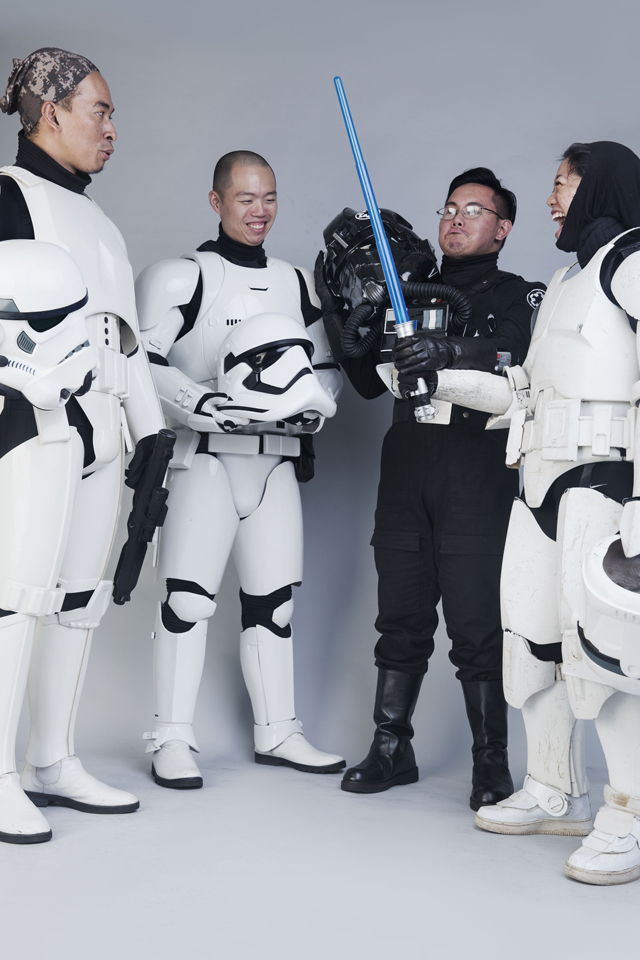 (From left) Arnel, Chris, Willy (with the lightsaber), and Regina goofing off inbetween takes.
ADVERTISEMENT - CONTINUE READING BELOW
For Willy, cosplaying is both a hobby and charity; he enjoys seeing the smiles on children's faces. He's always been drawn to the allure of anonymity that you get from a full-armored costume; his first being the TIE pilot. Unlike most, when he tries to create a new character, Willy actually enjoys seeing how many things he gets wrong the first time around. A product manager for fast moving consumer goods, Willy's always wanted to be a Sith Lord. Although he states that his height may present problems, we're pretty sure people wouldn't mind. It's all about confidence.
AS A TIE FIGHTER PILOT...
FIRST STORE IN A MALL: Don't take me to Uniqlo. It's a black hole I'll never be able to escape from.
WARDROBE STAPLE: An all-black ensemble
DAY-OFF (OUTFIT): Leather jacket, plain white tee, jeans, boots and my trusty aviators
BONUS QUESTIONS FOR THE 501st GARRISON:
ADVERTISEMENT - CONTINUE READING BELOW
What would an actual Storm Trooper/TIE Fighter think of this shoot?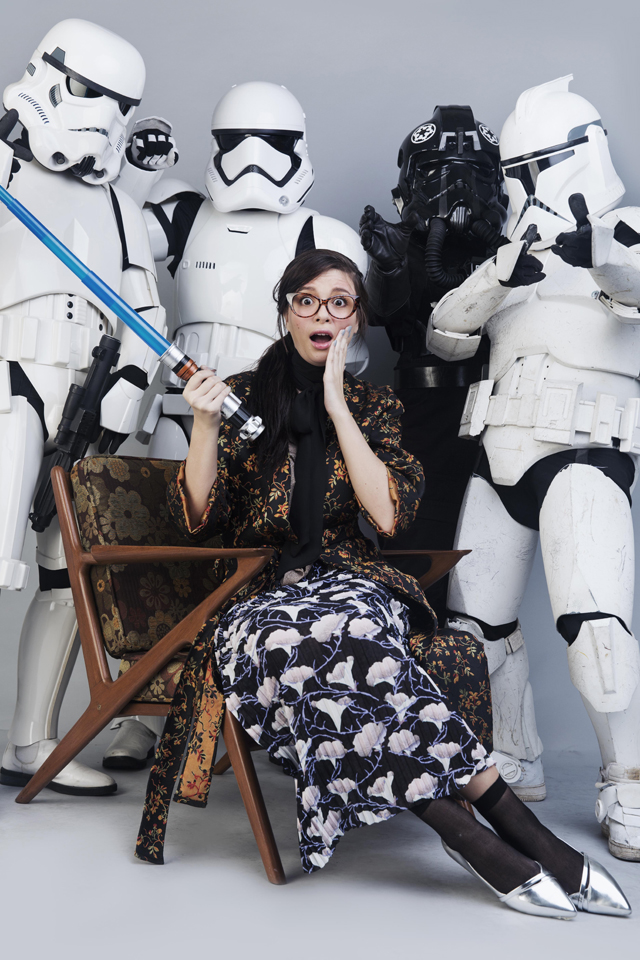 Help me, Obi-Wan Kenobi! The troopers goofing around with Val.
Arnel: Recruitment shoot for the Empire!
Chris: "Finally instead of smelling blood and smoke, we can actually have the scent of a woman passing through our air vents!"
ADVERTISEMENT - CONTINUE READING BELOW
Regina: "Just following orders ma'am. We go where the Empire needs us."
Willy: It would make all the other troopers green with envy!
How do you get around not being able to sit?
Arnel: It takes getting used to, but I can still lean a bit on chairs or tables.
Chris: Bending your legs backwards helps a bit. But basically, you're screwed if you need to pee!
Regina: It's not so bad! It helps to dance! And walk around. If we're just standing around, our feet hurt!
Willy: I'm one of the very lucky few to actually be able to sit down.
What would you like to improve in your suit, aside from the whole not being able to sit down or relax thing?
Arnel: The fit of the whole armor since it's a bit loose ever since I've lost weight due to my change in lifestyle, also to improve the shine and color. ABS plastic tends to have UV discoloration as time goes by even if you store them properly.
ADVERTISEMENT - CONTINUE READING BELOW
Chris: A peeing tube! Well, it has to be a non-spill peeing tube.
Regina: My shoes! I wish I could wear bunny slippers with my armor!
Willy: It would probably be a shiny new coat of paint.
Read our 'Revenge of the Geek' feature in our March issue here.
Studio shots photographed by Koji Arboleda
Cosplay photos courtesy of Leny Ming, Chris Cantada, and Jin Joson.
Hey, Preview readers! Follow us on Facebook, Instagram, YouTube, Tiktok, and Twitter to stay up to speed on all things trendy and creative. We'll curate the most stylish feed for you!