Every year, The Embassy of the Philippines in London holds a platform to bring the works of emerging Filipino fashion designers under the radar of London's fashion influencers and trendsetters. Called The Embassy Previews, it aims "to put the spotlight on world-class Philippine brands built on sustainable fashion, fair trade, and impeccable design,' says Ambassador Antonio Lagdameo.
This year, The Embassy Previews features Vesti, a Mindanao-based brand founded by local designer, Martha Rodriguez. The name Vesti came from the term, bestida, meaning to dress or to clothe. The name stemmed from Martha's goal to breathe new life into a weaving community she accidentally stumbled upon in Laguindingan, Cagayan de Oro in 2012.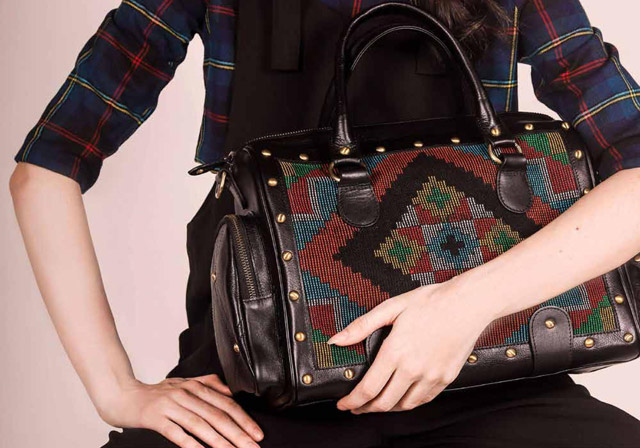 ADVERTISEMENT - CONTINUE READING BELOW
Martha is a multi-awarded designer who completed her MS in Fashion Business Creation with Merit from Glasgow Caledonian University, British School of Fashion London in 2017. She obtained her Post Graduate Diploma in Management with high honors from De La Salle University Philippines in 2010 and her bachelor's degree in Clothing Technology and Textiles from the University of the Philippines in 2007 where she was recognized as an Outstanding Accessory Designer.
She has also collaborated closely with various indigenous communities in Mindanao for the past six years since she founded Vesti. She was the Philippine representative in UNESCO and SEACCLD's Youth as Movers of Creative Industries in Southeast Asia and was featured in Sense and Style's December 2014 issue as one of the Top 10 Women to watch. Martha was also a finalist in the British Council's Look of Style Awards 2013.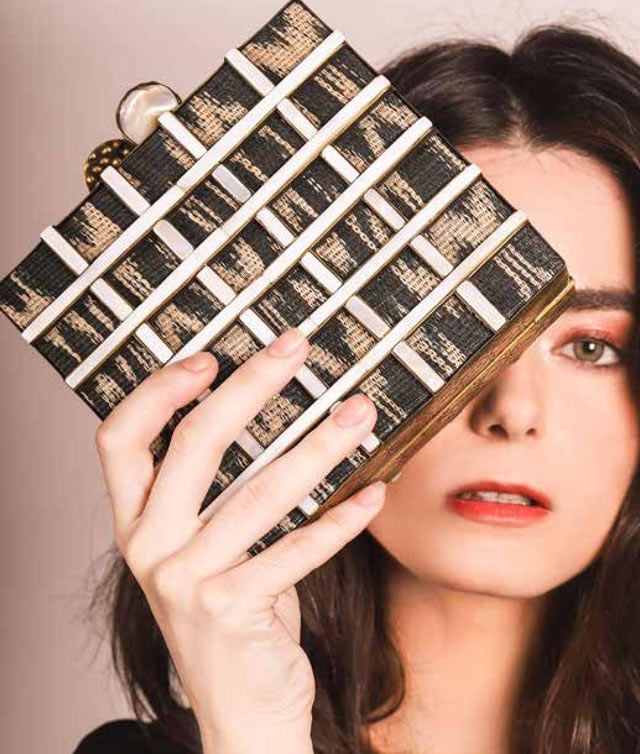 ADVERTISEMENT - CONTINUE READING BELOW
Below, we talk to Martha about her designs which she brought to life by working closely with Mindanao's indigenous weaving communities such as the T'boli, Yakan, Tausug, and Maranao, among others.
How would you describe your design aesthetic and philosophy?
"Definitely standout. Bold, colourful, sophisticated yet fun and a joy to carry. When we design our bag pieces, we make sure it tells the stories of our lands, from the weavers to the artisans to designers to who we are, our aspirations, our love for design, the obsession on how bags should be but overall, it simply represents us–who we are now and paying tribute to our roots."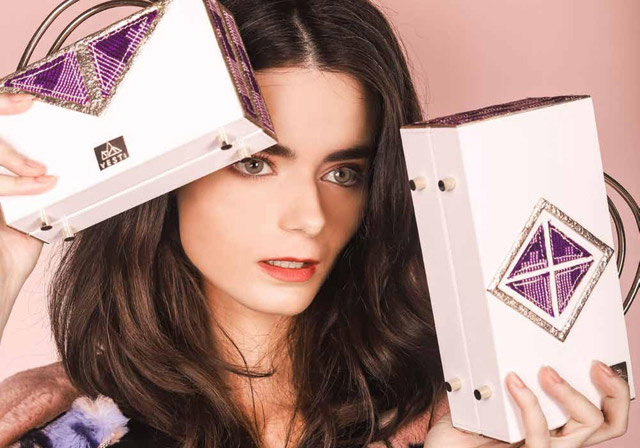 ADVERTISEMENT - CONTINUE READING BELOW
Do you have a signature design or key element evident through your collections?
"The Mindanao weaves woven by different tribes in Mindanao are the hero of our designs, without it, there's nothing to showcase. We love working with our weavers as every process is well-thought of, we think of Vesti as a global luxury brand with innovative standout pieces mixing the traditional and the modern, the old and the new, the past and the future."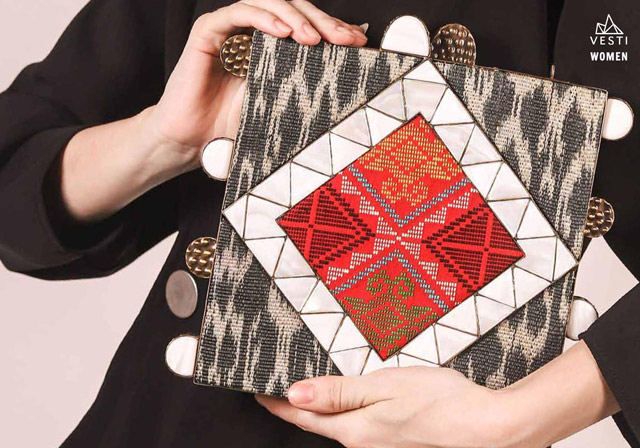 ADVERTISEMENT - CONTINUE READING BELOW
Where do you usually draw inspiration from?
"From our everyday lives. From the moment we wake up, checking on our mobile phones with all the designers' creations, to the buildings we see walking to work, to the pretty girls having brunch meetings, to our travels, to Mother Nature, the colors, the patterns. There's just so much beauty around us. That's the inspiration."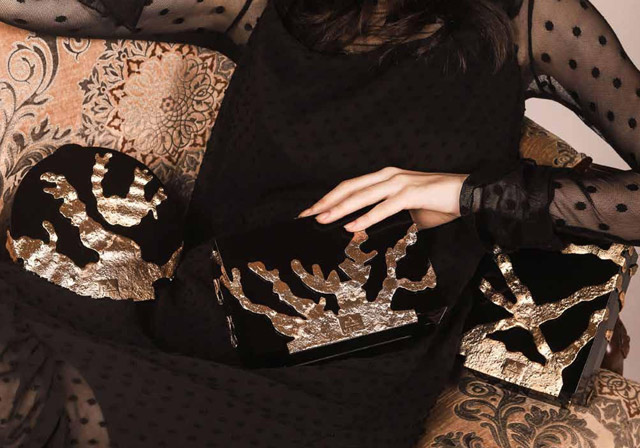 ADVERTISEMENT - CONTINUE READING BELOW
Can you walk us through your creative process for designing bags?
"We design bags as part of us being greater than ourselves. There's a sense of purpose, a yearning to make beautiful bags as part of making ourselves better. It's ever-glowing, ever-changing. We start by sketching it manually, present the designs, look at mood boards, brainstorm and carefully plan out the details from bag closures to colors, to silhouettes and function."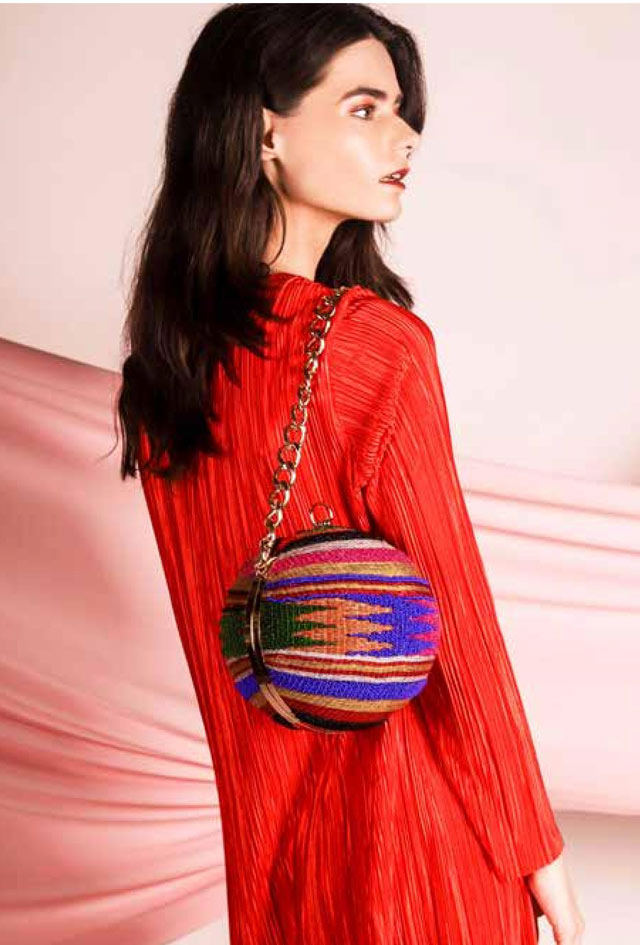 ADVERTISEMENT - CONTINUE READING BELOW
What makes a Vesti muse?
"Someone who is unapologetic about life, makes her own rules and stands up for what she believes in. She has a youthful mindset, loves to have fun and appreciates culture other than her own. She's the woman you want to marry, the woman you have would have an honest conversation with and she's the life of the party."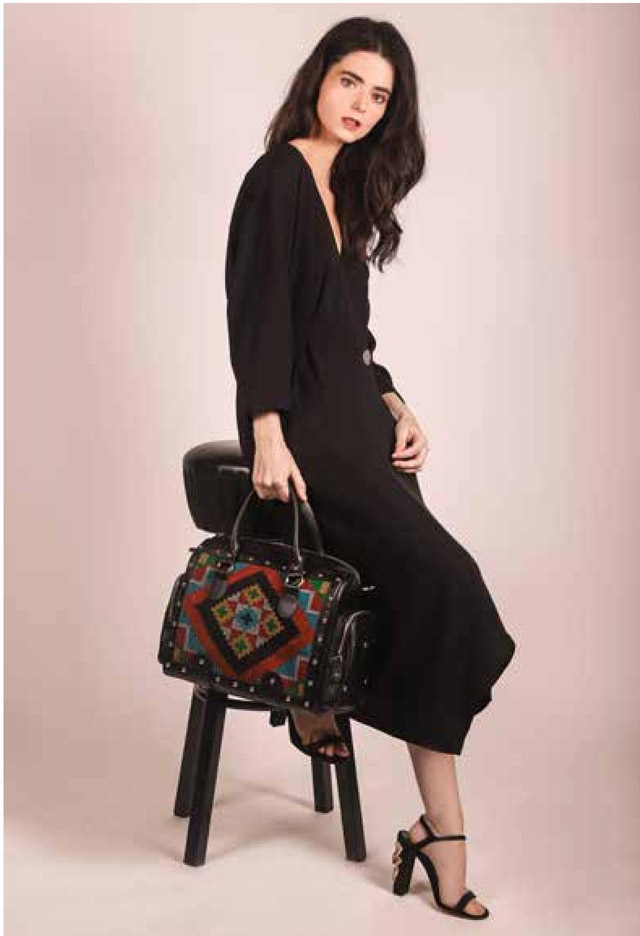 ADVERTISEMENT - CONTINUE READING BELOW
Could you describe the lifestyle that fits your design philosophy?
"Urban, active, sophisticated, and a firebrand in her terms. She loves going to the movies, to charities, to concerts, always on the go."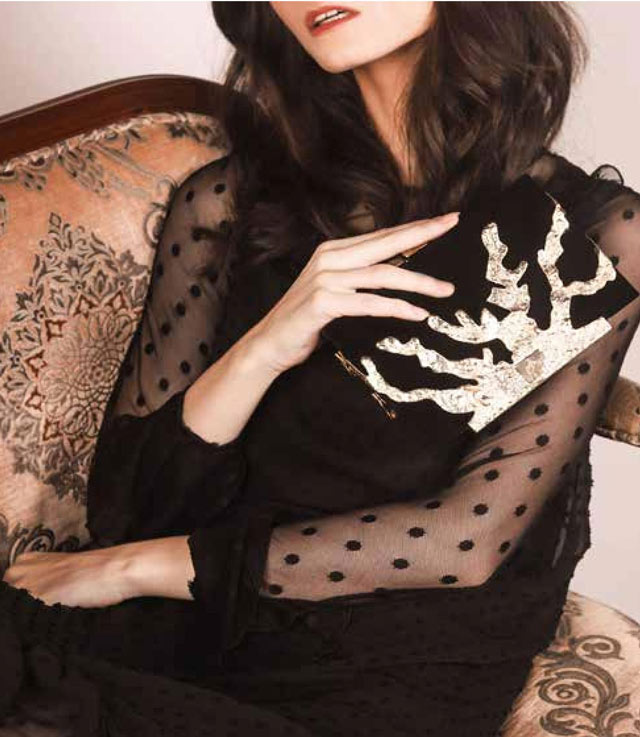 How has your brand evolved since you started?
"Aesthetically speaking, refined and got sophisticated over time. A mix of the classic and the new. We started making clutches then leather bags and now minaudières. Now a work of art. This year, we realized that Vesti should be inclusive, showcasing our Vesti Men Collection, the first mens collection, ever."
ADVERTISEMENT - CONTINUE READING BELOW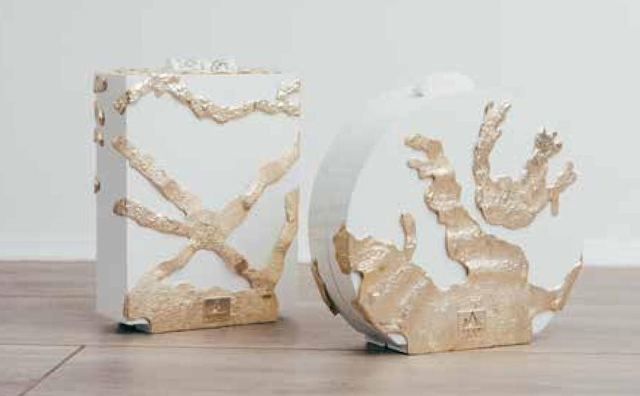 Can you tell us the inspiration behind the collection you're showing at LFW?
"We just recently launched our Vesti Men–Freedom of Style where we combined the rustic remoteness of the Philippines with the sophisticated commuter lifestyle of London, we're mapping a new internal geography with our Men Signature Collection. In sum, we can desribe our collection as pieces demonstrating freedom with responsibility, sophisticated with rawness, and stillness in activity."
ADVERTISEMENT - CONTINUE READING BELOW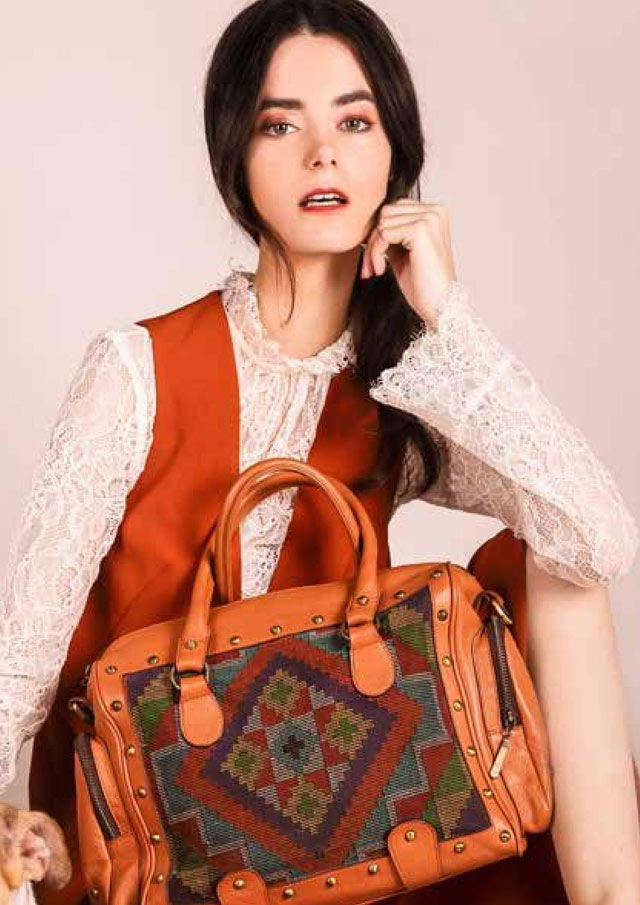 How was the reception of your designs so far?
"They loved it! Something close to the heart, mixing the cultural and the current, the classic and the contemporary. They like the idea where you open the bag and you still see the handwoven fabrics."
ADVERTISEMENT - CONTINUE READING BELOW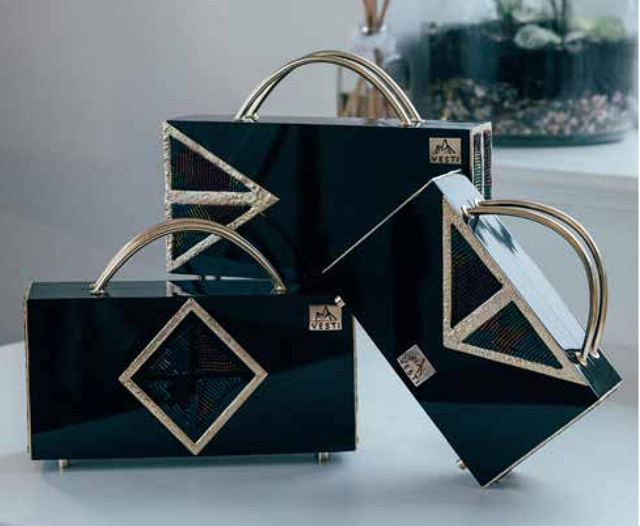 What makes you proud about your collection?
"That it really has a story behind it. From the weaver's loom, designed by us, crafted with love by the artisans – to your hands, to have and to hold."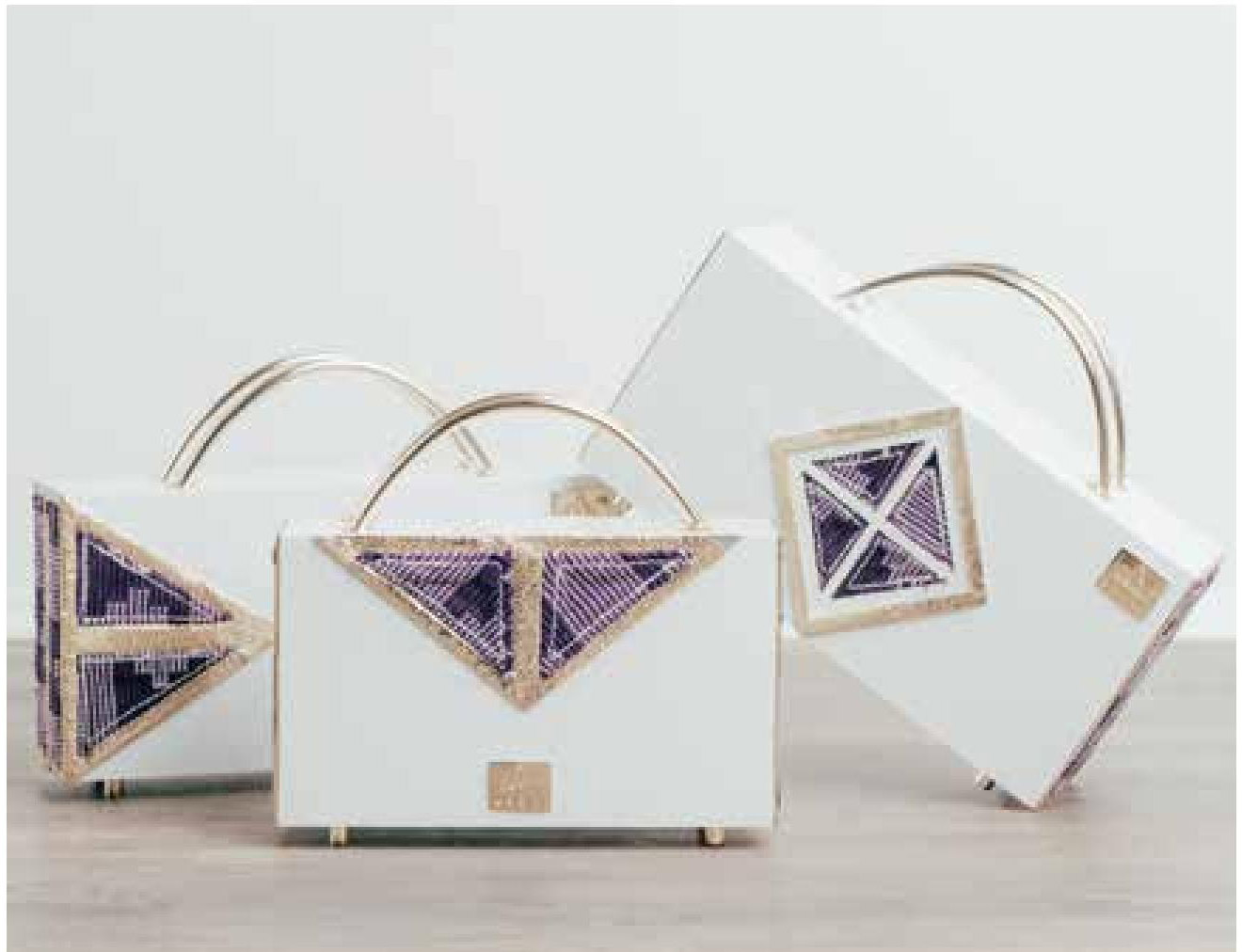 ADVERTISEMENT - CONTINUE READING BELOW
What can we expect from your brand soon?
"A Kids Collection–coming very soon!"
Related Stories from Preview.ph
Hey, Preview readers! Follow us on Facebook, Instagram, YouTube, Tiktok, and Twitter to stay up to speed on all things trendy and creative. We'll curate the most stylish feed for you!