Marian Rivera is indeed the woman of the hour. For one, you've probably already heard that she's soon to be Mrs. Dingdong Dantes (OMG, you've got to see the ring!), and of course everyone knows that she's been hailed as FHM's number one sexiest this year. Seeing that she's also her TV network's primetime queen with covetable roles under her belt and a self-entitled dance show, by now you'd think she has it all. But clearly, you haven't seen anything yet.
We've been avid stalkers of Marian's Instagram ever since day one, and aside from her breath-taking #OOTDs and #selfies, we just can't get our eyes off her equally stunning collection of bags, and we don't just mean any bags. We're talking about the holy grail of bags- the Hermes Birkin.
Scroll down and we'll give you yet a few more reasons to wish you were on this lucky girl's shoes.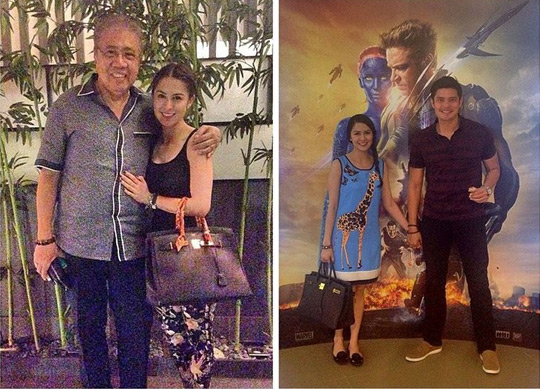 The black Birkin is one of the most coveted of the bags, and it's pretty much self-explanatory why. So of course, Marian just had to get one, too.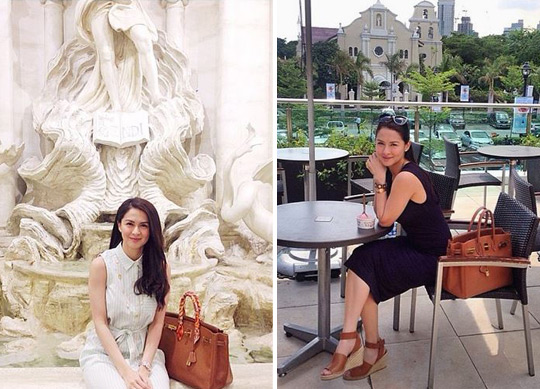 Fitting for almost all her #OOTDs, we love it whenever Marian takes her fave tadelakt leather Birkin out for a stroll.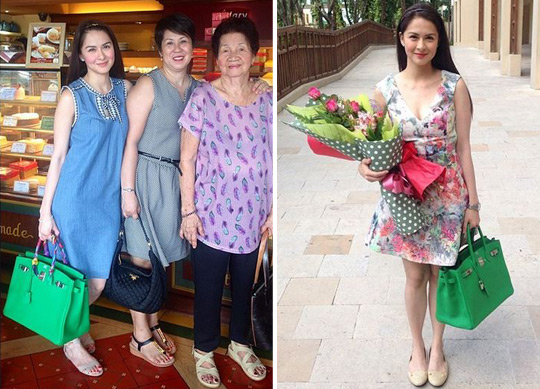 She's clearly not one to fear color and we admire that about Marian just as much as we love her mint goatskin Birkin.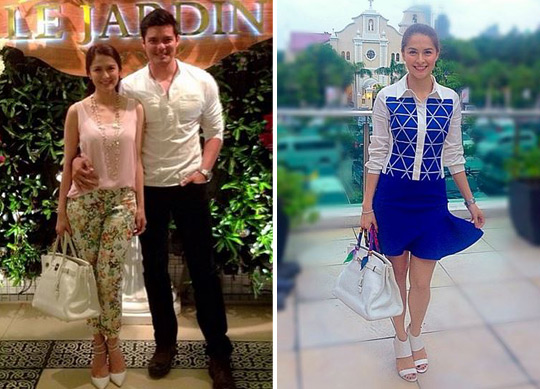 Obviously a fan of classics, here's Marian toting her white calfskin Birkin and looking totally chic.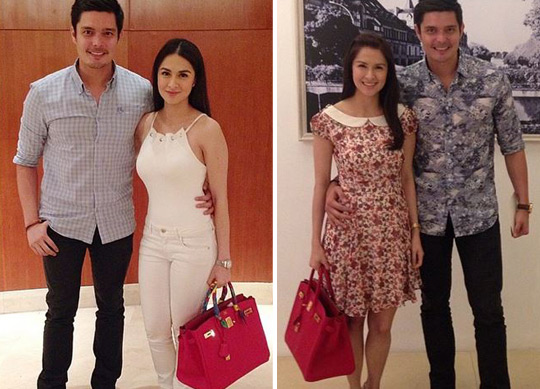 With fiancé Dingdong Dantes on one arm and her Birkin in ruby crispe togo leather on the other, we think Marian may be over accessorized- but obviously, in a good way.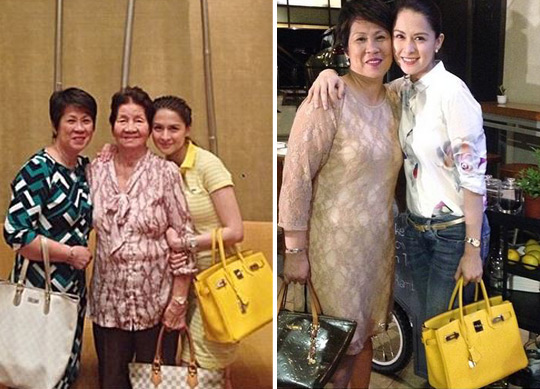 Sporting a monochromatic ensemble on one and going for a casual shirt-and-jeans look on the other, Marian sure knows how to flaunt her Birkin in vibrant cumin goatskin.
ADVERTISEMENT - CONTINUE READING BELOW
Which one of her Birkins do you like best? Tell us by leaving a comment below.
Photos from @therealmarian on Instagram