Margaret Zhang is a fashion creative who wears many hats: She's a director, photographer, stylist, writer, consultant, and model. She's just so good at what she does, which makes her well-earned success pretty self-explanatory.
Almost a decade after starting her blog Shine By Three, Margaret has become a household name. She was included in Forbes Asia's 30 under 30 list and in Business of Fashion's BoF500, naming her as one of the most influential names in fashion; she even won Elle's Best Digital Influencer Award—all by the age of 25. She has also since relocated from Sydney, Australia to New York, and she works with brands like Chanel, Swarovski, Clinique, Dior, Gucci, and Louis Vuitton.
Still, the Chinese-Australian talent has the same views on fashion as the rest of us: She sees it as an avenue for self-expression and creativity. It's no wonder that she was chosen to be the face of The SM Store's #FashioniSM campaign, which champions style that's unique and unapologetic. In an interview with Preview, Margaret delves into FashioniSM's real meaning, gives advice to her fellow creatives, and raves about her wardrobe staples.
ADVERTISEMENT - CONTINUE READING BELOW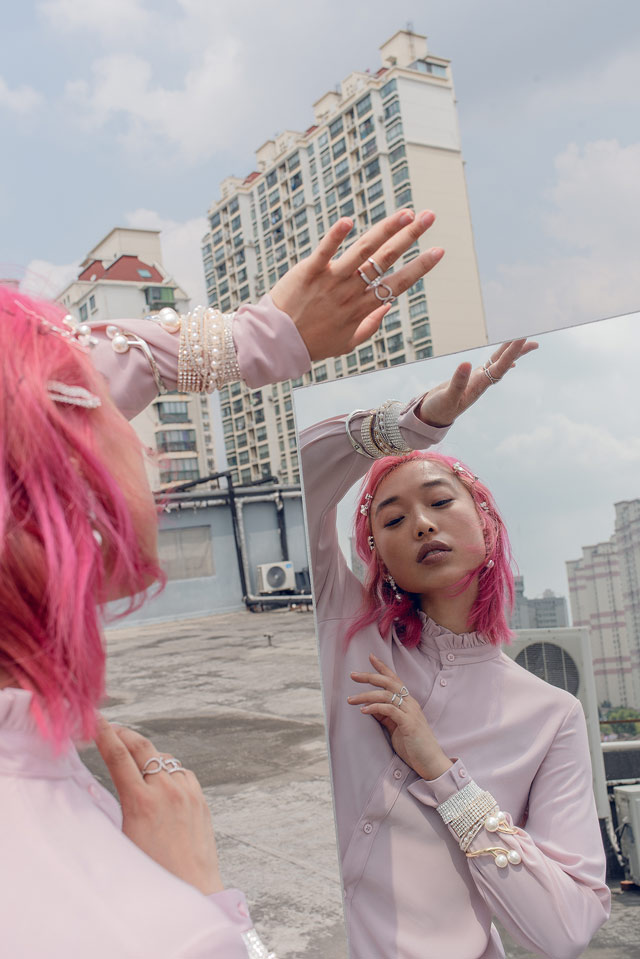 CONTINUE READING BELOW
Recommended Videos
What about the FashioniSM campaign resonates with you the most? What do you hope others can learn from it?
"I think what I love about the Philippines, I mean like generally, [is] a lot of young talent really drives the creative space. I think youth perspective and young artists [are the reasons why] a lot of cool stuff are going on here, which is really great and I want to support that. I think having a visual means of expressing stylistic freedom and just not taking yourself too seriously is really important, too, because I think a lot of people from the outside look at fashion and think that it's quite stiff and exclusive, or there's a lot of nepotism or you need to money to be able to buy into it—and it's really not about that at all, because I don't come from any of that. [Laughs]"
ADVERTISEMENT - CONTINUE READING BELOW
Being someone so busy and involved in different fields, do you ever get burned out? What do you do to overcome it?
"Yeah, I have like a crisis once a year. [Laughs] Every year, I have like self-imposed crossroads where you really want to reassess what you're doing and look at your direction. I think the industry and the economies are moving so quickly and the platforms in which we operate are now moving so quickly. Now, the consumer, the attention span is a lot shorter, so you just really have to stay on top of what you really want to do and not get so influenced by what's around you—just stick to your guns on what makes you happy and what makes you tick, and just have like a long term vision.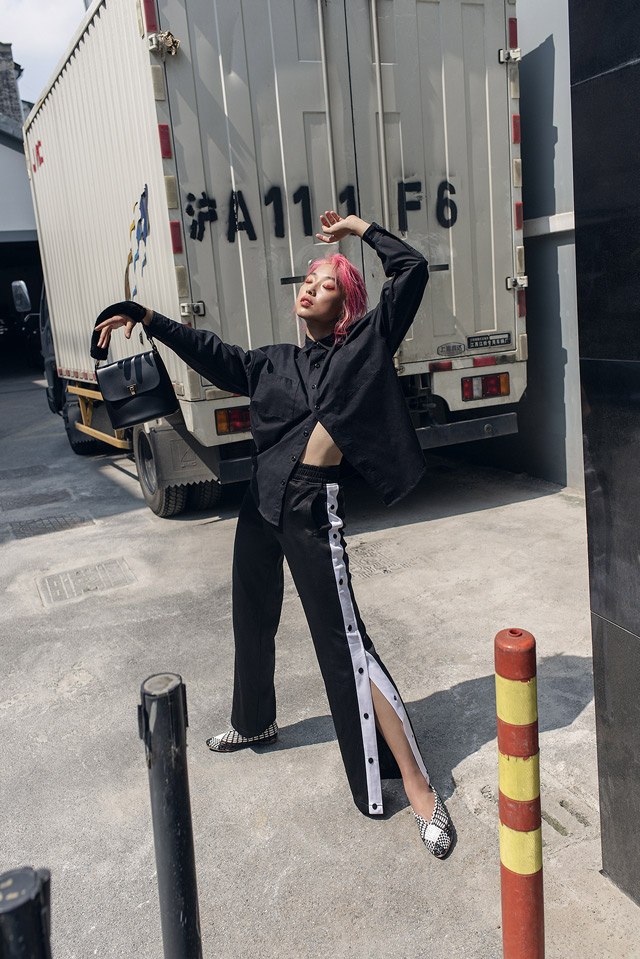 ADVERTISEMENT - CONTINUE READING BELOW
"There's this misconception that you just get paid to breathe, but there's a lot of hard work that goes into everything and it is exhausting. I've been living out of a suitcase for two or three months now, so it's not all so shiny—it very rarely is shiny—but I think that's also normal. I don't think there should be a fear of burning out and I don't think there should be a fear of being unsure or having a crisis as to what you want to do in life. I think it's really normal and we have so many options now. I think people need to kind of remove that stigma associated with being uncertain."
Do you think there's such a thing as over-accessorizing?
"I mean, I literally just put all the hair clips in my hair so evidently that is not an issue for me. So no, it's all about balance. I also don't think there's a prescribed formula for dressing or or accessorizing for anybody. I think it's just whatever you feel comfortable with. Sometimes this would be too much for me and some day it's not. That's okay, I think. At the moment, my hair has given me inspiration to like really play with things but I balance it with like a man suit and that's okay."
ADVERTISEMENT - CONTINUE READING BELOW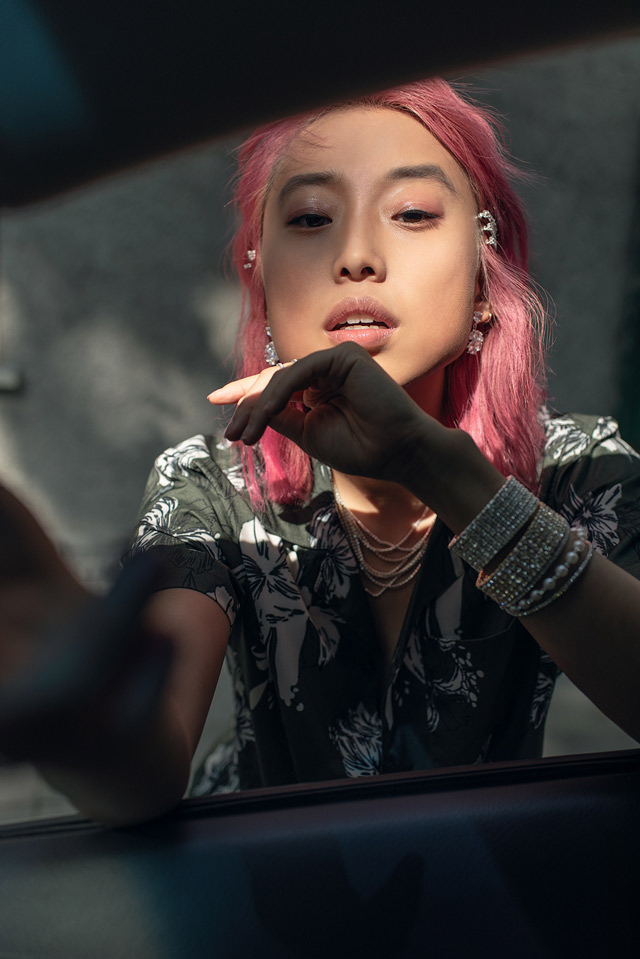 What are your current go-to accessories?
"I'm really into hair pins at the moment. I think that's probably a result of my hair color. I'm paying more attention to my hair. I'm not a big bag person, just because I lose things all the time. I'm always on planes so if I have too many bags, I just leave things behind by accident. I'm definitely more of a shoe person. I guess my hair is an accessory right now, just like playing with the color is really interesting to me."
ADVERTISEMENT - CONTINUE READING BELOW
If you were to hypothetically move to the Philippines, what are the fashion items you'd need in your closet?
"Evidently, I'm a fan of Hawaiian shirts, like [I'm] known to find vintage dad shirts—I'm all about that. I think tropical climate is super fun to dress for, because you can [wear] silks and slip dresses and you can layer. But you guys also have like great air conditioning, so my layering situation would not be an issue here like it is in New York because I live in a very old building. I don't think that it'd necessarily be different in the principles of dressing, but I'd be more colorful because the city is colorful."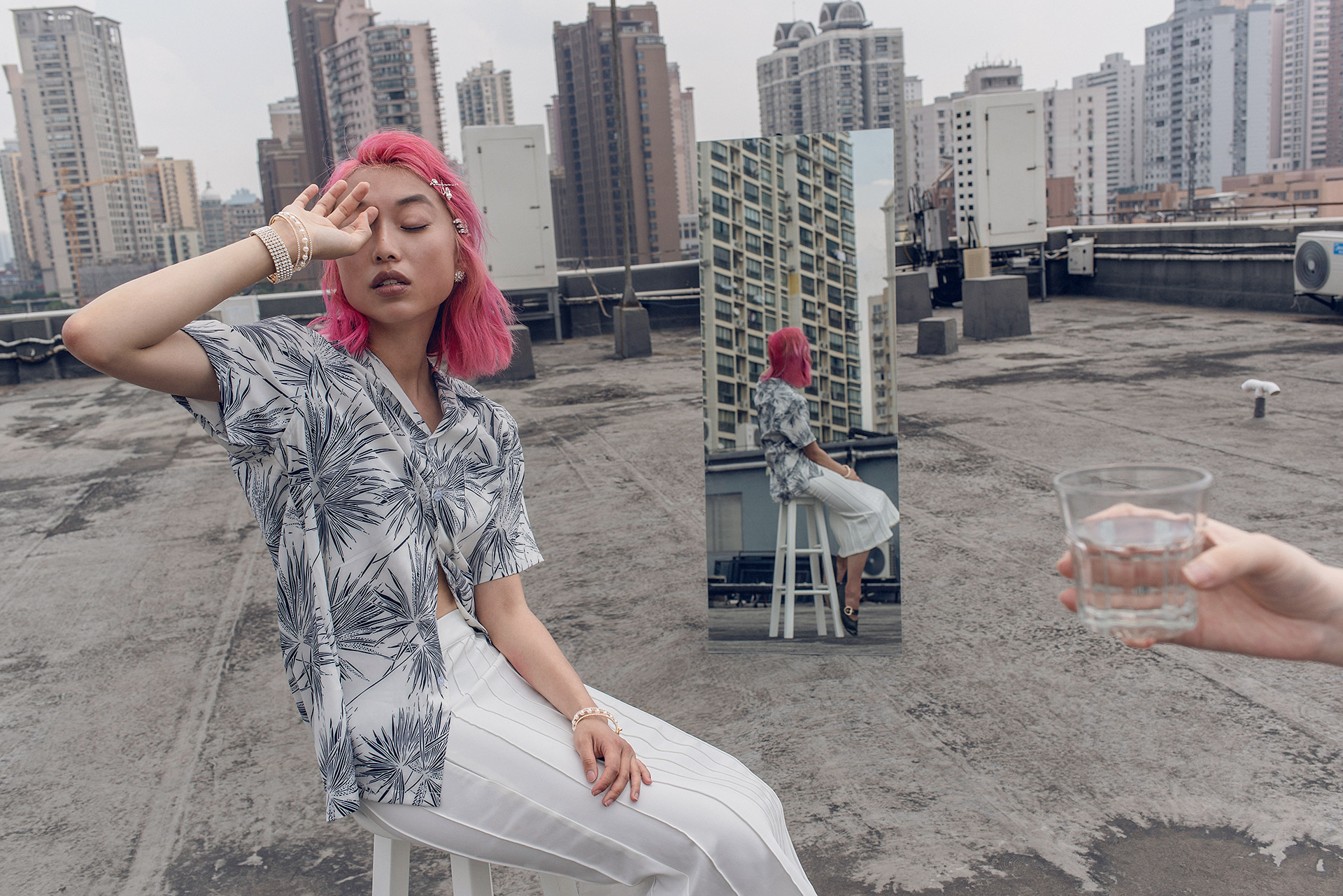 ADVERTISEMENT - CONTINUE READING BELOW
Related Stories from Preview.ph
Hey, Preview readers! Follow us on Facebook, Instagram, YouTube, Tiktok, and Twitter to stay up to speed on all things trendy and creative. We'll curate the most stylish feed for you!