Finding a man who knows his designers or can talk to you about clothes is like looking for a needle in a haystack. This week, we zeroed in on eight "regular" men scattered around the metro—style crushes that will make you go, "you sure you're not a model?"
JAVIER MARCALAIN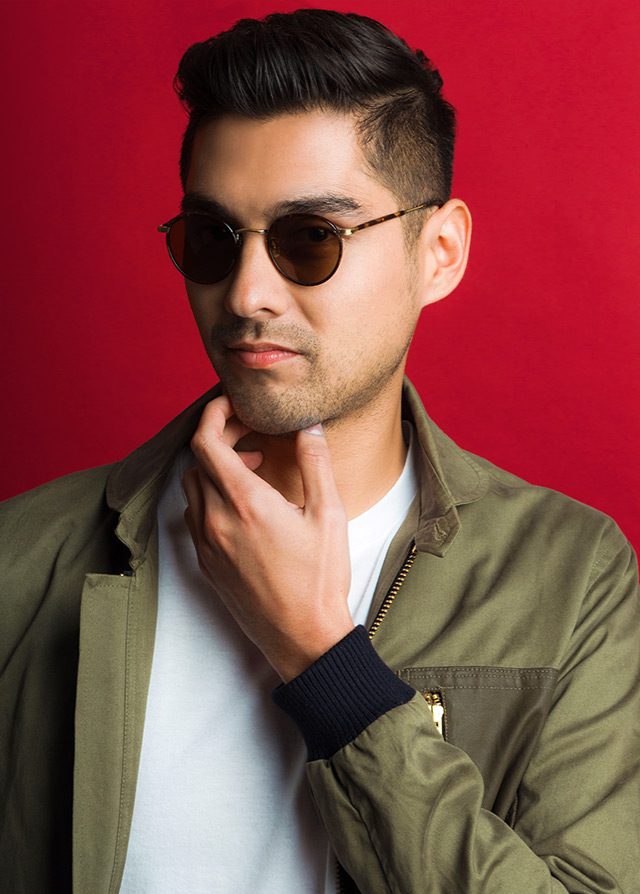 Oliver Spencer jacket, Garrett Leight Sunglasses (from Ronnie and Joe)

APC printed button down
Tell us a secret: "I like watching horror films with people who can't handle them. I know it's horrible, but it's fun."
As soon as he sat on the chair, our makeup artist asked if he already styled his 'do. " I literally woke up like this," answered the Spanish-Filipino bad boy (in looks! in looks!).
ADVERTISEMENT - CONTINUE READING BELOW
Catch him: Working at Ronnie and Joe, Rockwell or SM Aura
CARLOS DEL PRADO
Hand-me-down grey shirt, Uniqlo button-down, Y-3 shorts

Uniqlo crew neck, Y-3 pants, Converse sneakers
Tell us a secret: "I thought it was kinda cute/funny how most of us who came thru for the shoot looked like we all went to the same barber."
Though he works at Homme et Femme, Carlos isn't brand-conscious. This Japa-stylin' guy knows how to shop ukay and is also a do-it-yourself-er (his top above is his uncle's shirt which he cut himself).
Catch him: Visiting one of the H&F stores… He's the guy in the bucket hat.
ALEC RIVERA
ADVERTISEMENT - CONTINUE READING BELOW
Arnold Galang marsala suit, Zara printed polo, bespoke Valentino shoes (from Marikina), Casio watch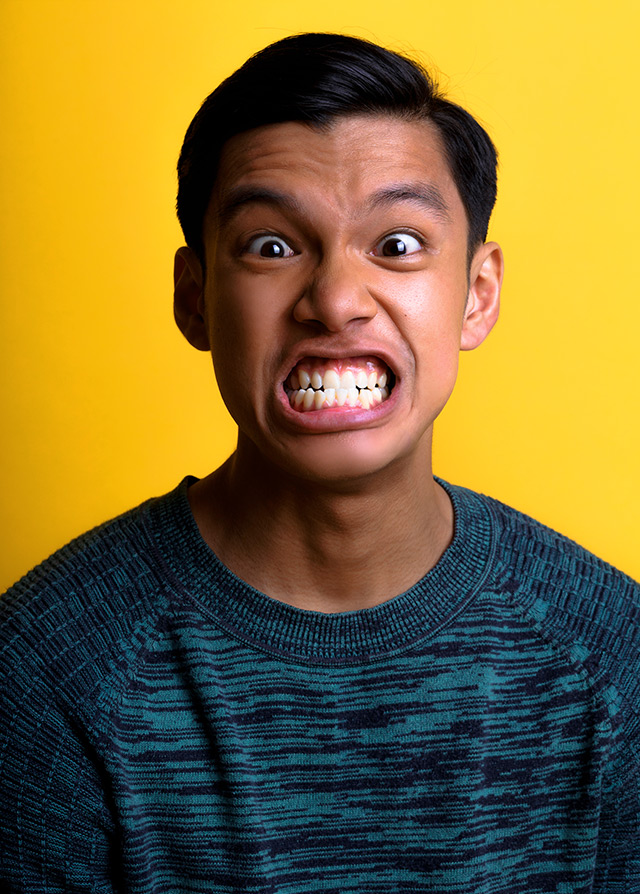 Topman sweater
Tell us a secret: "I like crushing my bag of chips before I eat it."
How many straight guys rock skinny jeans and short shorts? This videographer and one of the founders of production team ManilaMan can also channel his creativity into his OOTDs. From preppy to floral prints, to pink barongs, what did they say again about a man who can wear pink? Oh yeah, they're tough.
ADVERTISEMENT - CONTINUE READING BELOW
Catch him: Shopping with his girlfriend or on set filming a new video.
GERARD CANCIO
Uniqlo grey sweater, ACNE jeans
Tell us a secret: "I can't dance."
We disagree! After he got all warmed up and comfortable, we saw him subtly grooving to the beat of Drake's Tuesday. This college footballer and now skater and motorcycle enthusiast is also the man behind Easy Skate-Surf. He could wear the Gosling out of a plain cotton shirt. Which is doublespeak for: Looks Photoshopped in real life.
ADVERTISEMENT - CONTINUE READING BELOW
Catch him: Brewing a cup of coffee in his store in Brixton, or outside, skating with his girl.
MIGUEL ROCHA
Pigalle pullover hoodie, Forever 21 black joggers, Richer or Poorer socks, Nike Flyknit trainers
Tell us a secret: "I sometimes listen to One Direction."
For a guy who's all for hip-hop, that's quite a cute secret. This marketing stud of basketball kicks at Titan is a major sneakerhead, partial to pullovers, track pants, and hoodies - all in black.
ADVERTISEMENT - CONTINUE READING BELOW
Catch him: At Titan, BGC. PS. According to him, they are currently getting hold of female sizes!
DAVID ONG
Button-down, ACNE

ADVERTISEMENT - CONTINUE READING BELOW
Henley newspaper boy clothing, Uniqlo shorts, Reebok by Pharell Williams ice cream sneakers (from Beeper Flavor)
Tell us a secret: "I was driving and Taylor Swift's You Belong With Me played on the radio. I knew the lyrics by heart."
An akward turtle in front of the camera, one of the co-founders of EDSA Beverage Design Group and Curator Coffee and Cocktails, has a squeaky clean image. As in: he hand washes his own duds. "I don't like other people touching my clothes," said the guy who put camisa de chinos back on the map.
Catch him: Making latte art, and more at EDSA BDG.
KEVIN YAPYJOCO
ADVERTISEMENT - CONTINUE READING BELOW
Fullcount Type 2 denim jacket, Ralph Lauren oxford shirt and knit tie
Tell us a secret: "I'm obsessed with cats."
To be able to write a menswear blog requires some finesse. Kevin Yapjoco of bespokemanblog and the manager of men's clothing retailer, Signet, definitely has it. Talk to him about the latest Doek sneakers, Zimbabwe cotton jeans, or bespoke suits, and he could go on for hours. To understand the true meaning of love, ask him how he feels about knit ties.
Catch him at: Signet, Legazpi Village, Makati
RALPH PORTIERA
ADVERTISEMENT - CONTINUE READING BELOW
ADYN Elongated under shirt, KITH top with side zippers, Zara Jeans Shoes:, Yohji Yamamoto Qasa Hightops

Ralph Lauren polo shirt, Comme des Garçons cardigan, Cheap Monday pants
Tell us a secret: "The princess candy necklaces are my all-time favorite candy."
The diehard football fan is actually taking up fashion Design at CSB, and yes, he's damn serious about it. Some might think he's doing it to score chicks but believe it or not, he's really into the business of fashion. Note his version of a school uniform: Y-3 and Givenchy shoes, and long tees a la Yeezy.
ADVERTISEMENT - CONTINUE READING BELOW
Catch him: At school, being swaggy.
Do you have stylish men in your life? Let us know who they are by tweeting us @stylebibleph!
Portraits by: Joan Michel
Grooming: Anton Patdu of MAC Cosmetics and Ara Fernando
Hey, Preview readers! Follow us on Facebook, Instagram, YouTube, Tiktok, and Twitter to stay up to speed on all things trendy and creative. We'll curate the most stylish feed for you!