His name means happy in Filipino and pronounced like messiah. It's catchy; it has a natural ring to it. By association, it's as if you'd want Masaya to be your friend just by sheer observance of his cheery disposition. He warms up in his white shirt and jeans—all chill—when in fact he actually founded Kitsuné with Gildas Loaëc, the music label and cultural mover that got you listening to Two Door Cinema Club, Phoenix, Hot Chip, Boys Noize, etc. Yes, he's that guy, plus he launched the fashion side of it, mixing just the right balance of classic and kitsch. Just three years ago, the brand also expanded to coffee. For him, it's all in a day's play. He does the Asian leg of the Parisien Tour, working while partying with the people of Singapore, Manila, Hong Kong and Taipei. As a pre-game, he stops over at Univers to talk shop.
ADVERTISEMENT - CONTINUE READING BELOW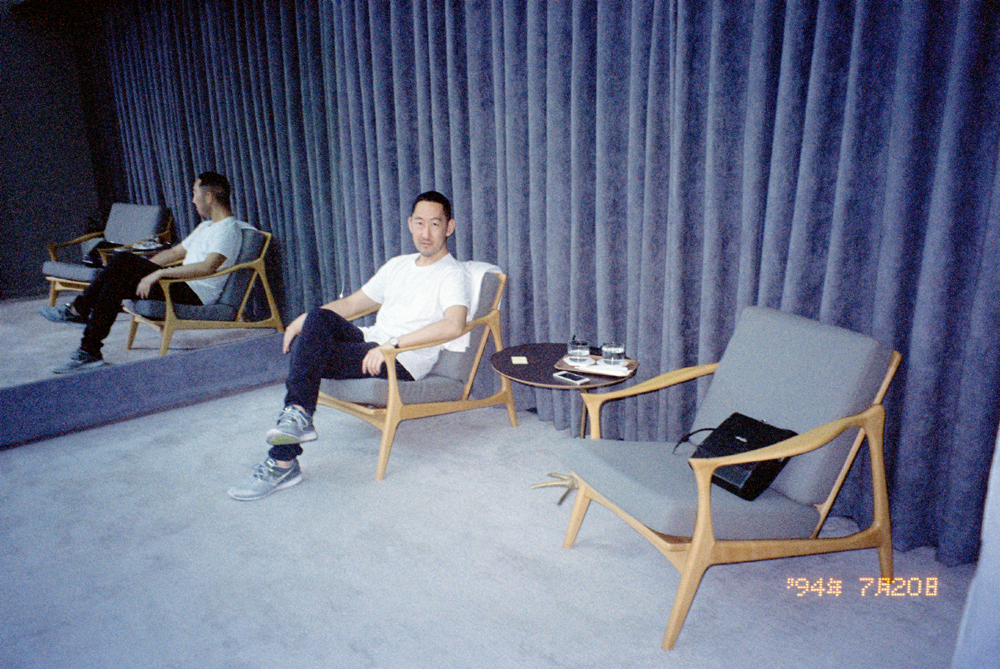 CONTINUE READING BELOW
Recommended Videos
How are you?
Hi I'm good, I love Manila already.
How's your year so far?
It's all good… keep it busy but you know, this is not part of the collection, it's a whole new project and I think it's first of all to please the customer and especially here, for example, Mark who is the owner of Homme et Femme and all these great stores he has—we've been working for so many years so it makes sense to do something special and exclusive for the city. Parisien Tour is sort of like a pop up souvenir shop—meet clients, customers, followers [and] party together, have a good time.
ADVERTISEMENT - CONTINUE READING BELOW
I heard you studied architecture, how does that translate to what you do now?
I do clothes very simple. It's not really high fashion. It's very daily clothes—casual. Then for architecture, I don't really get inspiration from it. But probably what I learned from architecture is how to make an idea happen. I think everybody has good ideas but not everybody knows how to make it happen, how to realize it. I think in architecture that's what you learn; from the idea you get schedule… production, timing, and then prototype—all these process, that's how I learned then that's the process we're doing since we made Kitsuné with Gildas.
What has changed in the climate of sound and how does this relate to the clothes?
People often think we try to connect each other, the music and the fashion, but actually we do not think in that way. We exist as a proper music label, and then as a fashion brand, today we have four collections in a year and we don't try to connect it all. Sometimes our artists wear our collections organically and not forced at all. There's no contract or deal saying you have to wear Kitsuné. Maison Kitsuné is simply a lifestyle brand with me and my partner Gildas. It's really our lifestyle. Without music, life is not fun. We love fashion. I love coffee so of course we opened a coffee shop and thanks to one of the visionaries of the fashion industry in Southeast Asia, Mr. Mark Gonzalez, we exist.
ADVERTISEMENT - CONTINUE READING BELOW
Since Kitsuné is a lifestyle brand, do you think it's healthy that your work is so personal and boundaries are not clearly defined? Or are you into that jumble?
Sharing too much personal taste through the brand?
Does that stress you or is it more of a fuel?
No, because that's probably what the big houses can't do anymore—including too much sense of style or personal taste. We still can do it because me and Gildas, we are on our own and nobody bothers us to do whatever we want, and of course it's a harder way to do that and it's more complicated, but it's more fun and we're changing so many things. I think it's good. People like it so we keep doing it, you know.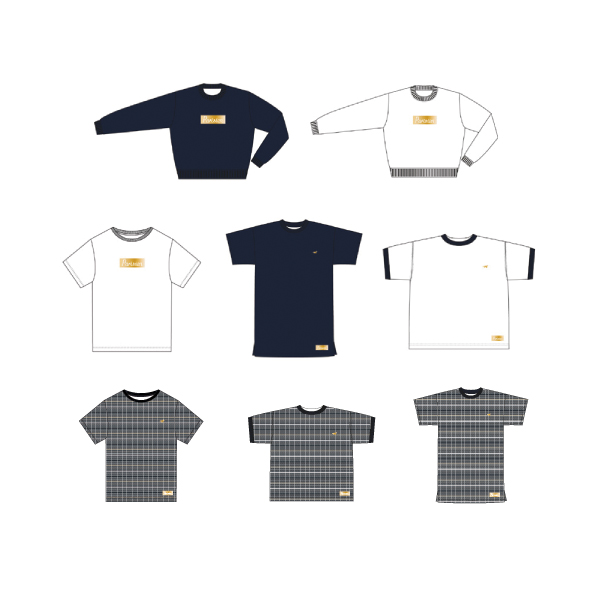 ADVERTISEMENT - CONTINUE READING BELOW
While you're aiming for timelessness, do you get pressured with trends?
We're always watching what's going outside but we express our style sense and share it with people, and we don't follow any trends.
So it's more instinctive.
Yeah, it's very natural
It's good that you've kept that spirit.
We are not that much in the industry of fashion ready-to-wear: you have to do the runway, five pages in a magazine, all these things we're not doing it at all. Our marketing is zero budget. It's all on the Internet, all online, all social network, all about doing this for example. This is our way of doing marketing. Go to our customers.
How do you relate personally and professionally with social media? Do you think it has changed the landscape of your brand?
Yes of course! It's good. Our coffee shop, I discovered, was the most spotted coffee shop on Instagram which is amazing. I think today there's no border anymore because it's 24/7, it never stops; it's like life but through the screen. You share more information. It's as if you can get all information all over the world in the same time, and it's incredible when you think about it, and it's so normal for the kids seeing the runway show through your phone. Being in Manila, and on time, you can do it if you set your time zone to Paris. Of course, it can change your life.
ADVERTISEMENT - CONTINUE READING BELOW
Do you think technology made the idea of cool less elusive, more easily commoditized?
I don't know about that. I think kids they know… they rule. That's it. You know all these things, for us of course it's fun, it's like a diary, but the difference is kids make all these, they make the rules, they know how to do it, they know how to use it, and I think being a 40-year-old man and doing Instagram and Snapchat—for me it's fun, nothing complicated, more followers or low, it's fine.
I really like that philosophy.
Yeah, it's like go with the flow. Stay simple. No need to be, "Oh, look how many followers I got." That's important but it's kid's game. Kids—they do that all the time which is good. It's like how many baseball players cards you have. We started from YouTube, we started from Facebook, we started from old days. They're really like the smartest communication tools-slash-toys.
ADVERTISEMENT - CONTINUE READING BELOW
What's the best thing about working with all these musicians?
Well actually, Gildas used to have a record store. That's how I met Daft Punk, that's where I met Phoenix. They were not yet Daft Punk, they were not yet Cassius, we were just kids going to this record store Gildas used to run, and then we're just hanging there because it was a cool spot and have good records and then business out [laughs], he closed the store and he became manager of Daft Punk… I think I was in a good place in a good time.
Do you know that your name means happy in Filipino?
Yeah, that's what Mark told me. It's crazy so I should be here. Well I'm happy. Maybe my mom she's from here [laughs] and never told me.


Photos by Tin Dabbay
Hey, Preview readers! Follow us on Facebook, Instagram, YouTube, Tiktok, and Twitter to stay up to speed on all things trendy and creative. We'll curate the most stylish feed for you!