Finally, after three months of exchanging fan signs and split-screen kisses, Alden Richards and Maine Mendoza get to hug, sing, and dance together IRL at The Philippine Arena for the much-awaited #AlDubEBTamangPanahon. More than 55,000 people showed up to see the Twitter phenom love team in various production numbers that totalled to three outfit changes for Maine:
First, that red off-shoulder beaded mini dress over tights and combat boots.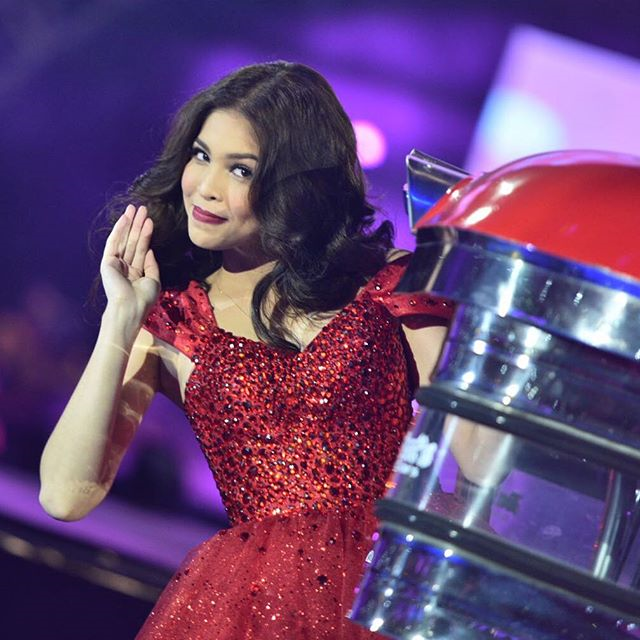 Photo from @magicliwanag via Instagram
Maine had to hang on to a jeepney and break out some dance moves in this outfit.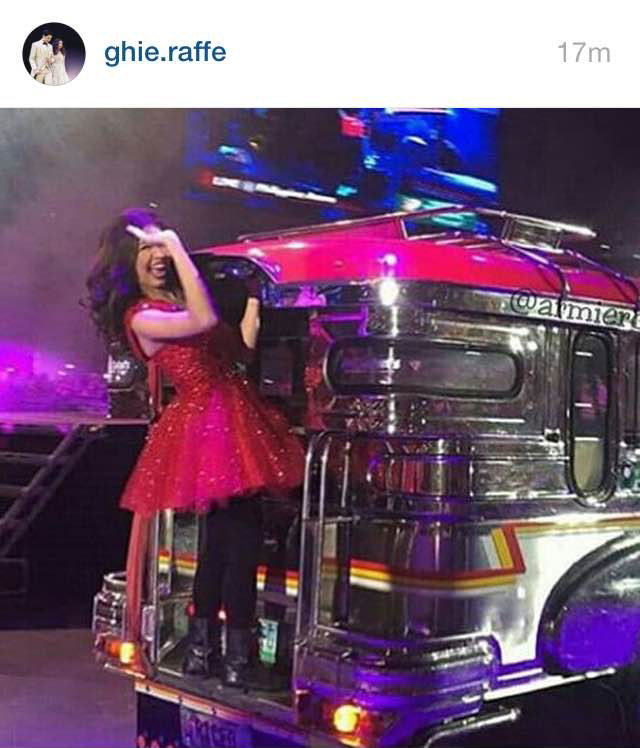 It kind of looked like a jazzed up version of her iconic red dress for her rockstar drum performance in EB two weeks ago—but maybe that was the point.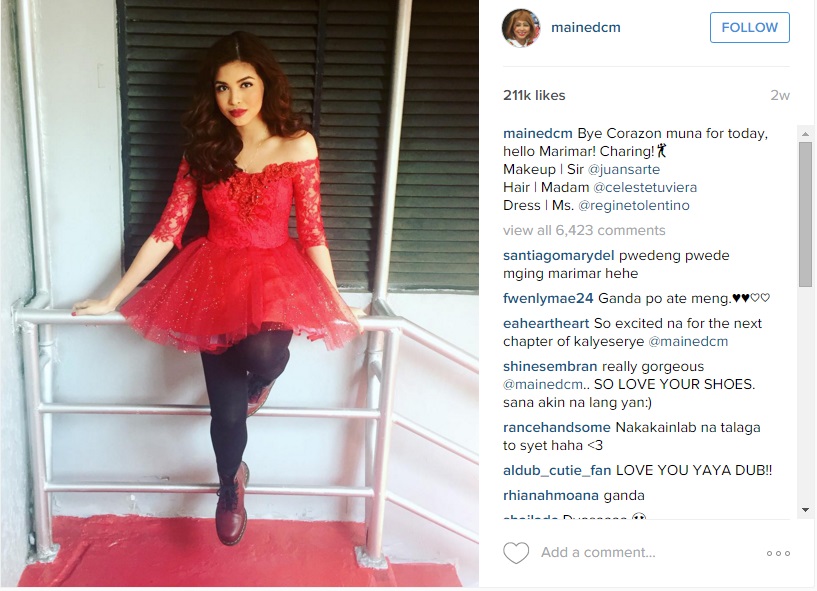 That Cinderella moment dress.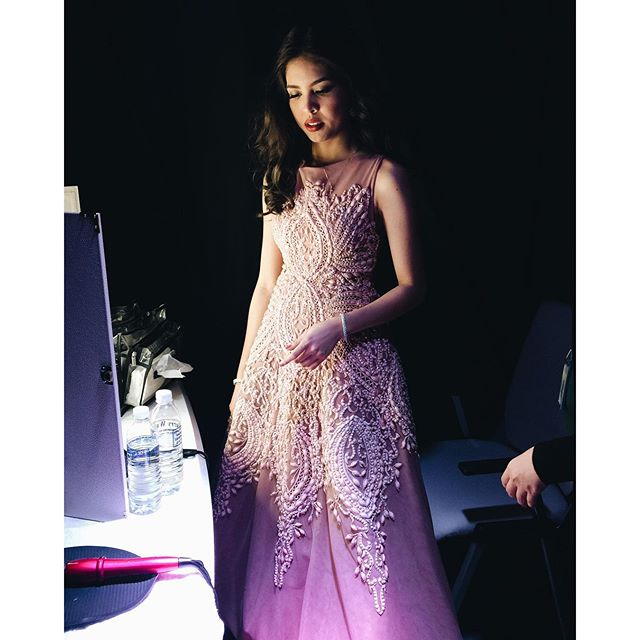 Photo from @stylizedstudio via Instagram
According to Liz Uy, who styled both Maine and Alden, they pulled out a lot of options for this big moment. The concert was originally set in Broadway Centrum but was moved to Philippine Arena, so the Stylized Studio team had to reimagine all the looks on a grander scale.
The brief was to create a look fit for a fairytale, and that Francis Libiran olive suit with gold trim instantly turned Alden into a prince charming. As for Maine, that baby pink beaded ball gown made by the same designer perfected her Cinderella moment.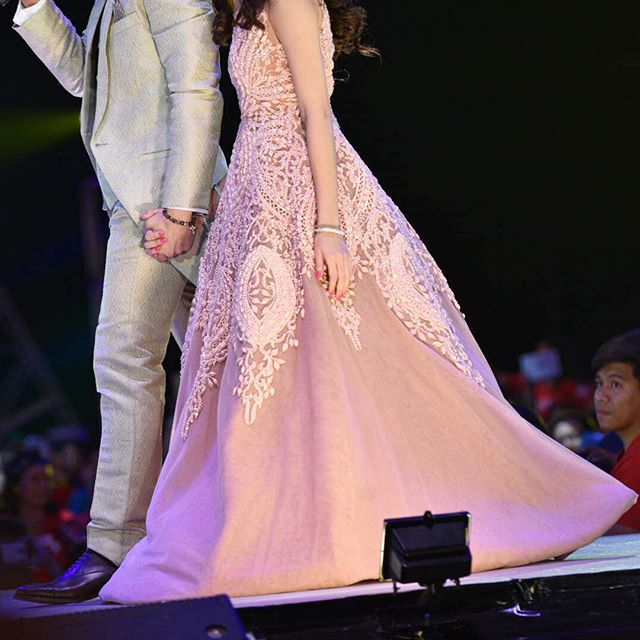 Photo from @magicliwanag via Instagram
And in case you're wondering about that silver shoe Alden helped Maine wear, it was an ode to that moment they missed each other by minutes.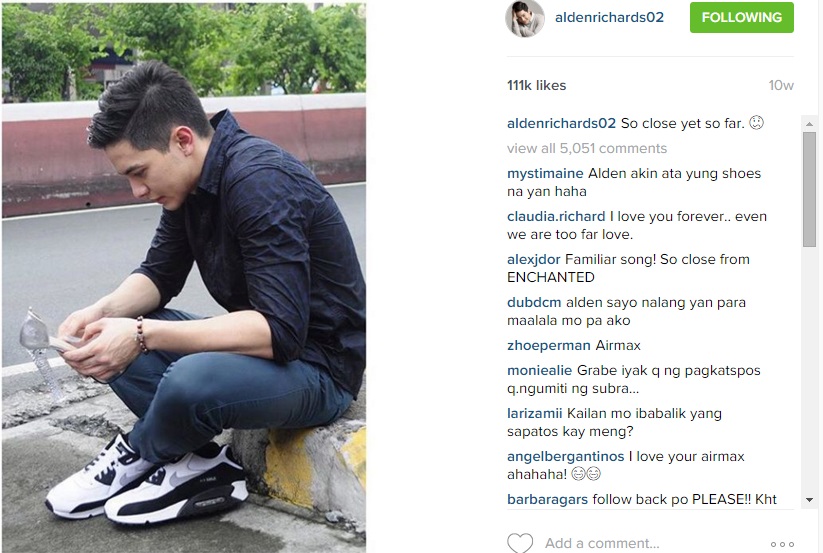 That belted white dress a la Grease.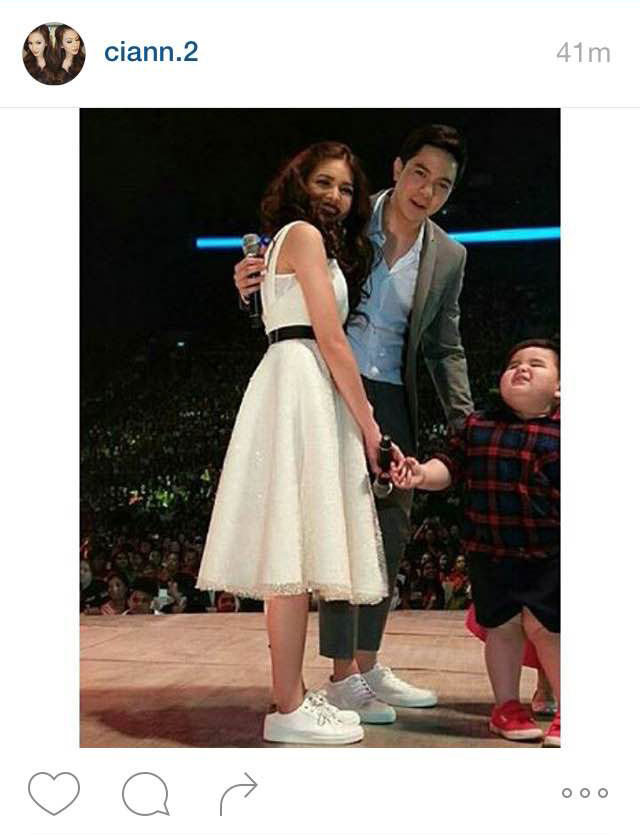 "You know how Lola Nidora is so conservative!" says Liz, talking about the white belted tea-length Rosenthal Tee frock on Maine.
The team got an instant "no no" from YayaDub's lolas for the strapless and backless dress, so they decided to layer it over a sleeveless button-down shirt. Why sneakers, you ask? Maine had to dance, and the white sneakers were a comfortable yet chic choice that fit Maine's personality—plus, they match Alden's! Their looks sort of reminded us of John Travolta and Olivia Newton-John in Grease.
ADVERTISEMENT - CONTINUE READING BELOW