Versace has confirmed that the Queen of Pop, Madonna, is returning as the face of their Spring/Summer 2015 campaign.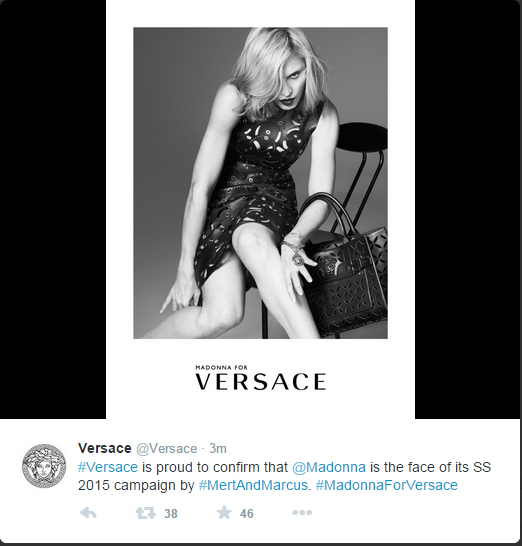 The campaign photos were shot by fashion photographers Mert Alas and Marcus Piggott. Perched on the edge of a chair, "Madonna appears to have obligingly followed the path of past Versace mannequins, among them Amber Valletta, Christina Aguilera and, perhaps most vividly, Lady Gaga, each with a taut frame and a curtain of center-parted silver blond hair—an evident homage to the slight but sinewy, willfully showy Ms. [Donatella] Versace," the New York Times reports.
ADVERTISEMENT - CONTINUE READING BELOW
Your thoughts? Tweet us @stylebibleph!