French fashion pioneer MADAME CARVEN has died at the age of 105.
The industry veteran passed away in Paris on Monday (08Jun15).
Born Carmen de Tommaso, she began creating her own versions of haute couture outfits to fit her small frame of 5'1 (1.55 metres) and founded her own Carven brand in 1945.
She went on to become one of the most popular female designers of her time, dressing stars like Edith Piaf and Cecile Aubry, and she even patented the idea for the push-up bra.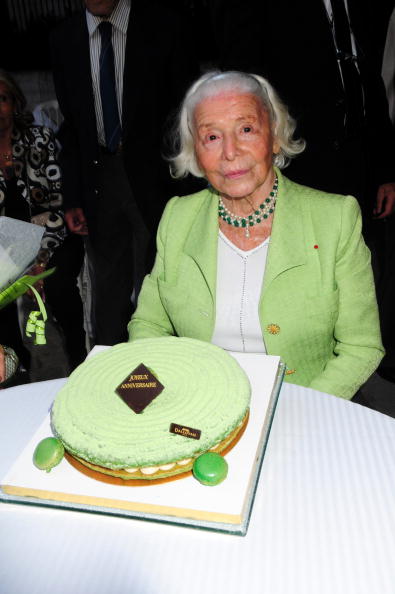 (Fashion designer Madame Carven poses at the Musee Galliera on her 100th birthday Cocktail on July 9, 2009 in Paris, France. Photo by Foc Kan - Wire Image)
Carven also developed her own perfume, Ma Griffe, and she celebrated her 100th birthday by accepting France's highest civilian accolade, the Legion of Honour, in 2009 for her services to fashion.
She stepped down as head of Carven in 1993. The fashion house experienced a revival in 2009 when Guillaume Henry was appointed as designer. He has since moved on to Nina Ricci. (MT/AP&WNWCWDW/KG)
-Via WENN