Spend four days front row at Bench Fashion Week and you're sure to spot some real stylish girls ambling around in their best looks. This Holiday 2017 season, these five stylish ladies caught our eye—and our camera lens! Below, check out who stole the show in our books.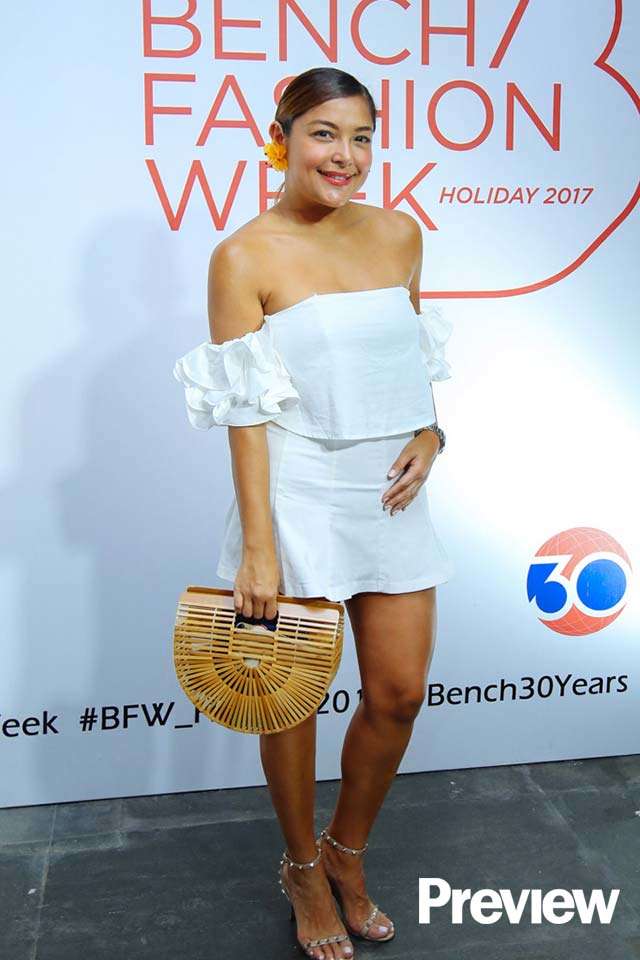 IMAGE Deneb Villanueva
Here's Leah de Guzman looking breezy in an all-white ensemble accented by the very best of summer!
Styling tip: Breathe new life into an almost-tired trend (in this case, the off-shoulder top) by pairing it with all the latest accessories du jour. We're coveting that well-loved Cult Gaia Ark bag and those adorable floral earrings.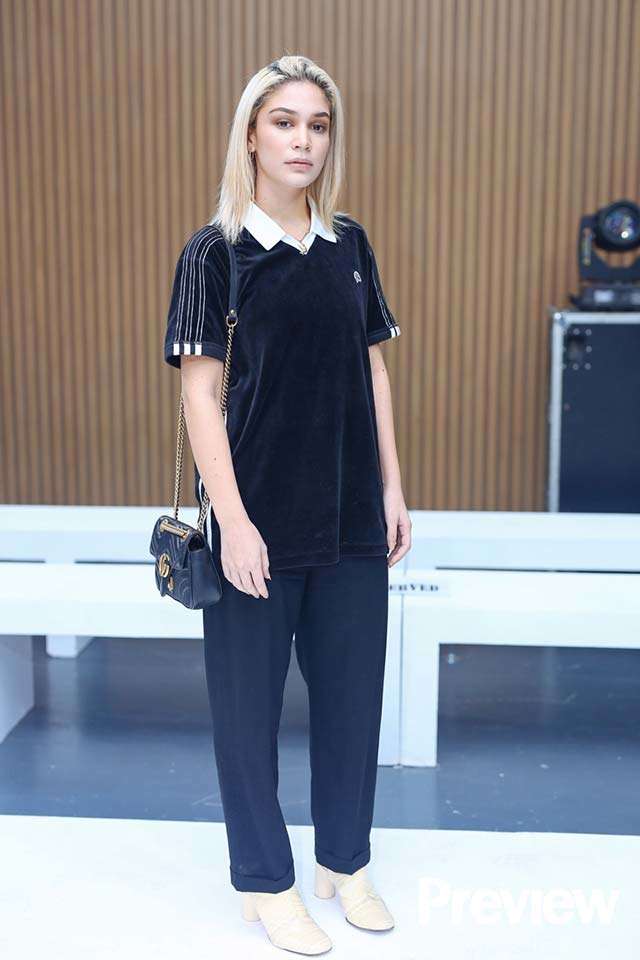 ADVERTISEMENT - CONTINUE READING BELOW
IMAGE Deneb Villanueva
Jess Connelly is our unrivaled queen of casual cool, but you already knew that—she arrived in a collared velour sports shirt, relaxed trousers, and block-heeled white boots.
Styling tip: If you're iffy about stepping out in a full tracksuit (because yes, they're back), cop Jess' trick and mix one athletic-inspired piece with subtler, more classic silhouettes.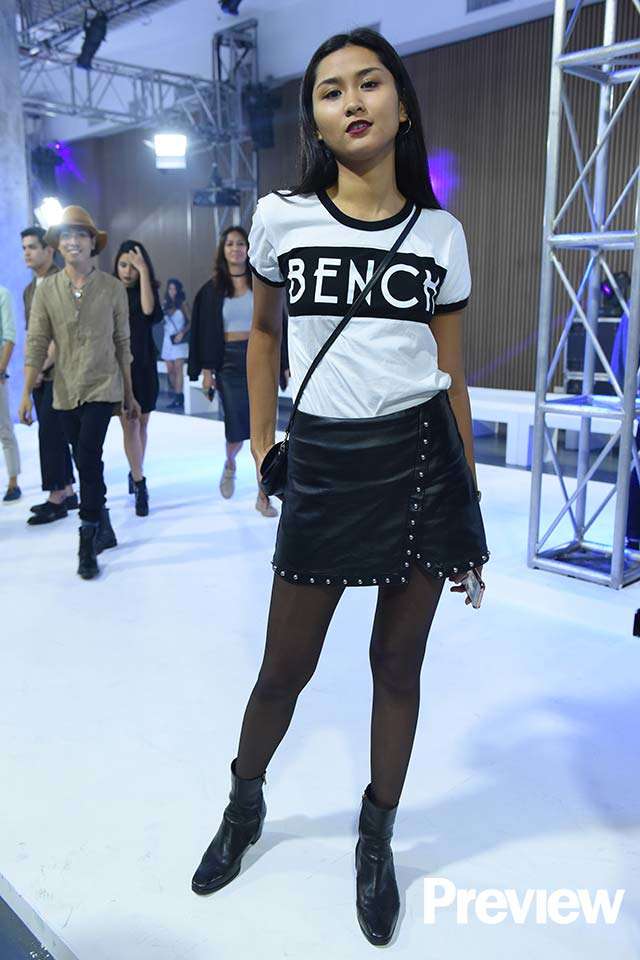 IMAGE Kristine Barreiro
We like Jodilly Pendre's rock n' roll flavor via a Bench ringer tee, a studded leather mini, and boots. The finishing touch? On-trend hosiery!
Styling tip: Much as bright tights are totally a thing on the runways of late, ease yourself into the look by starting out subtly. Try, for example, a sleek black pair of stockings tucked into black pumps so the eye sees one long line!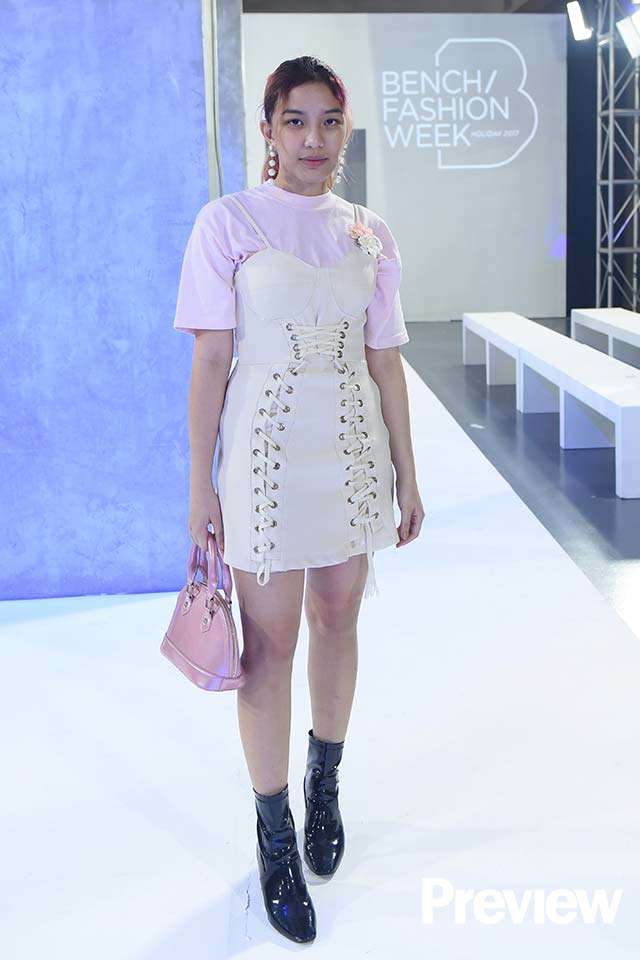 ADVERTISEMENT - CONTINUE READING BELOW
IMAGE Kristine Barreiro
If you're going to do the tried-and-tested dress-over-shirt combo, take the deets up a notch like Steffi Ziebert.
Styling tip: Instead of a boring, plain slip, go for something au courant like a laced up corset-style.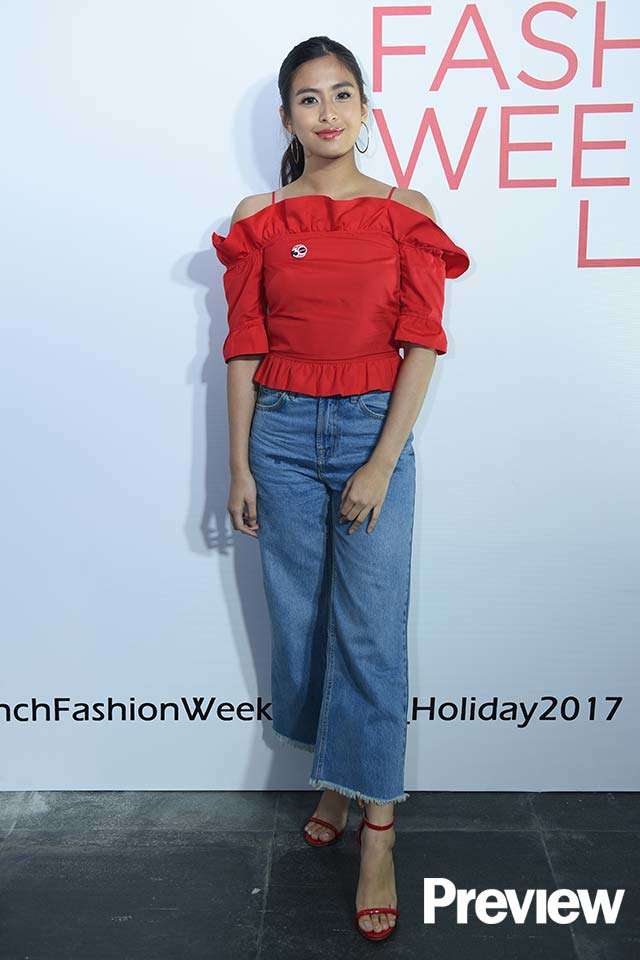 IMAGE Kristine Barreiro
Gabbi Garcia looked simple yet fresh in a ruffled top and wide-leg jeans, but what we found most notable about her outfit were its contrasting reds and blues. A fuss-free trick!
Styling tip: Don't be afraid to play with hues! Go beyond the usual and try crazy combos like green and orange or fuschia and yellow. Forget neutrals!