Veering away from traditional white bridal gowns, blogger Divine Lee tied the knot with retail magnate Blake Go in a stunning golden Rajo Laurel wedding dress. The golden bride entered the Cebu Metropolitan Cathedral clad in a shimmering, embellished metallic gown with a sweetheart neckline carrying a bouquet of white callalilies. Her Rajo Laurel frock boasts of a massive train and features an extra long thin white veil.
Below, we talk to Rajo about Divine's gown. Read on!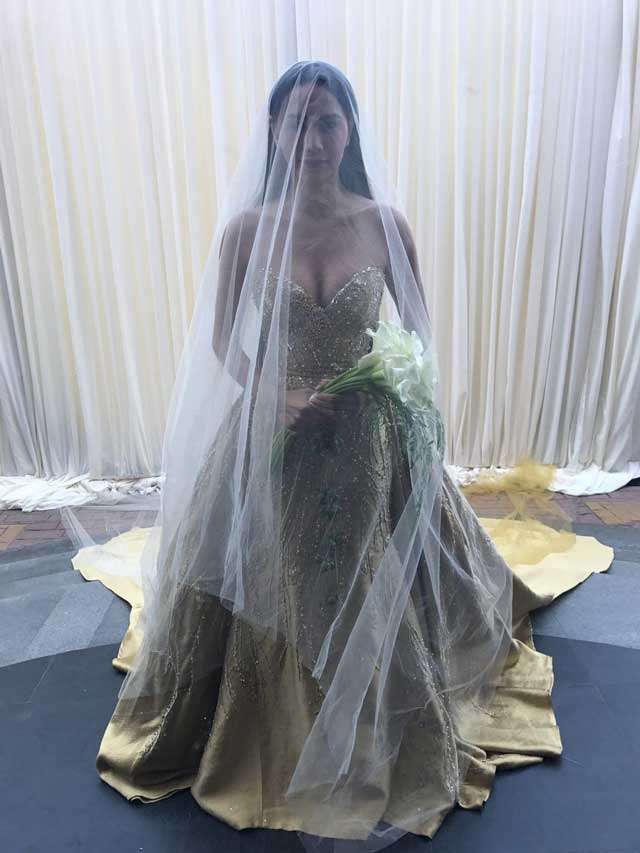 IMAGE Courtesy of Rajo Laurel
Divine has been both a client and friend of yours for so long, and when I asked her about her gown, she said, "bahala na si Rajo!" What was the process of designing a bridal gown for her like and how much freedom did she give you to play?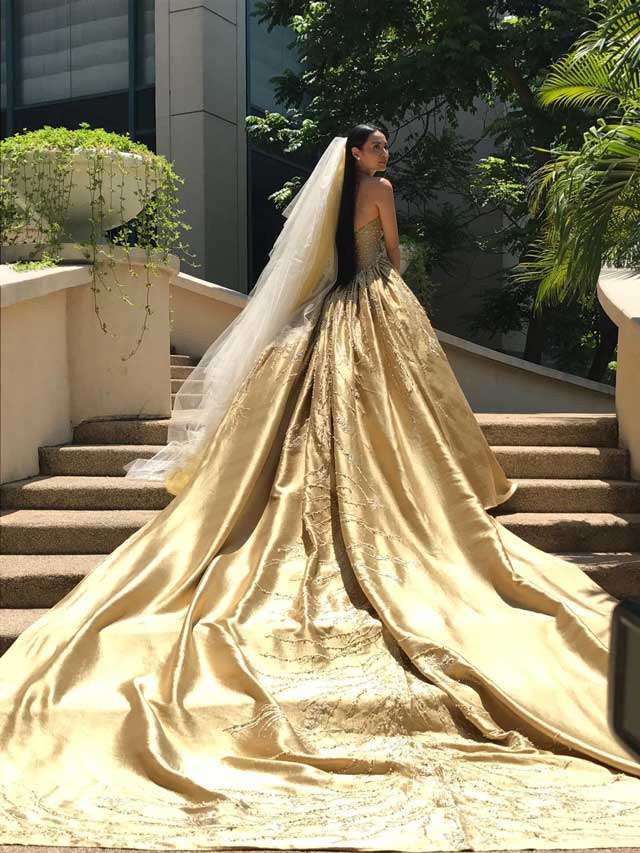 IMAGE Courtesy of Rajo Laurel
"Having someone trust you so blindly is both inspiring and terrifying. Divine is truly more than a client and we treat each other like family. The last time I had carte blanche on a wedding gown was for my sisters. So it was really wonderful when Divine gave me the freedom to design her wedding gown."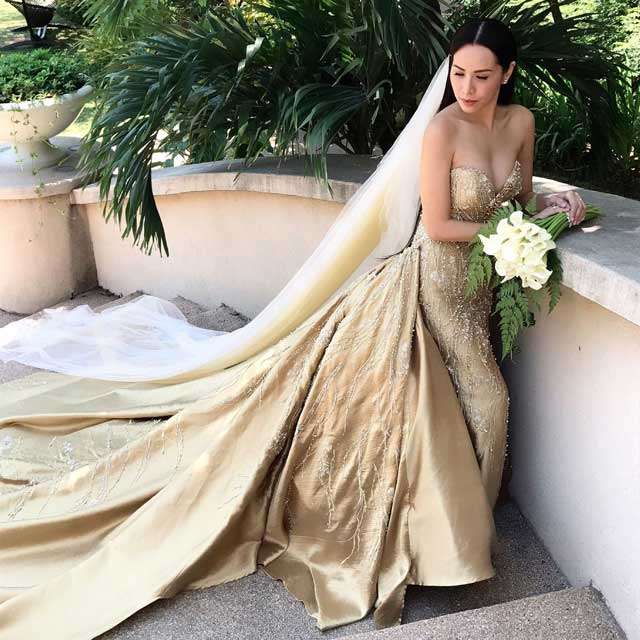 IMAGE Courtesy of Rajo Laurel
"Why did she/you choose to do her gown in gold? Could you tell us about the silhouette (that's a mighty big train), beadwork, and fabric?"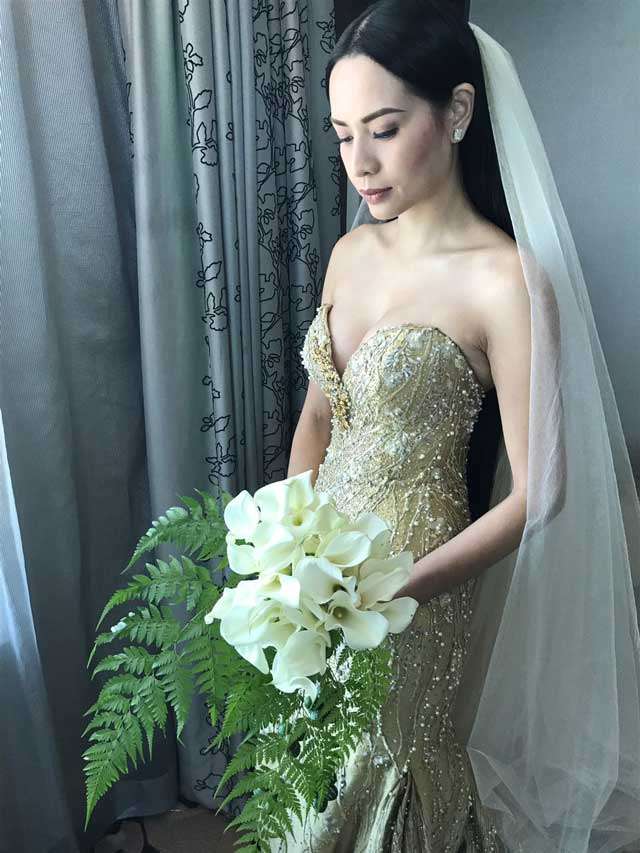 IMAGE Courtesy of Rajo Laurel
"The gown is actually Divine. It's speaks of her DNA aesthetic completely — form fitted, close to the body, gleaming with crystals & a beautiful décolletage. The treatment of the embellishments is that of gold thread embroidery enhanced with marquis shaped Swarovski crystals in amber tones."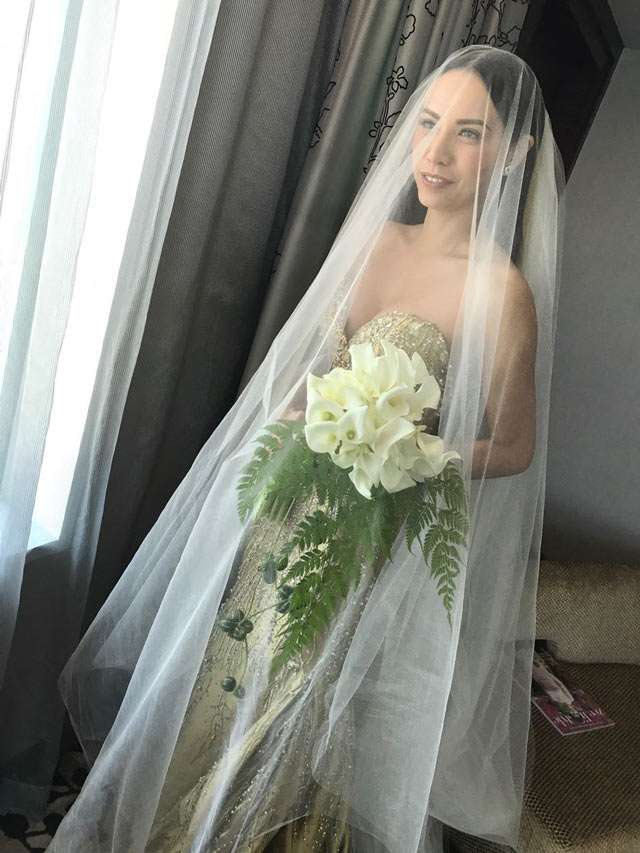 IMAGE Courtesy of Rajo Laurel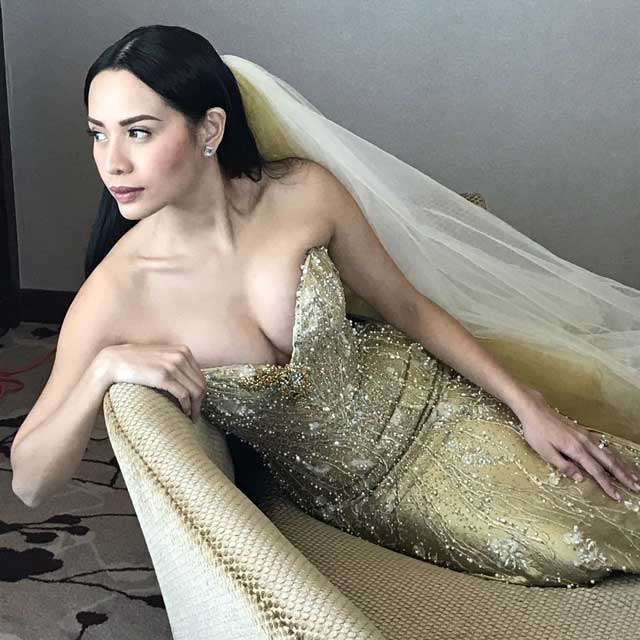 IMAGE Courtesy of Rajo Laurel
How long did it take to make her gown and what were fittings like since she is based in Cebu now?
ADVERTISEMENT - CONTINUE READING BELOW
"Divine actually fitted only once! I was so nervous because she had never seen the dress since then. We've been working on her gown for seven months."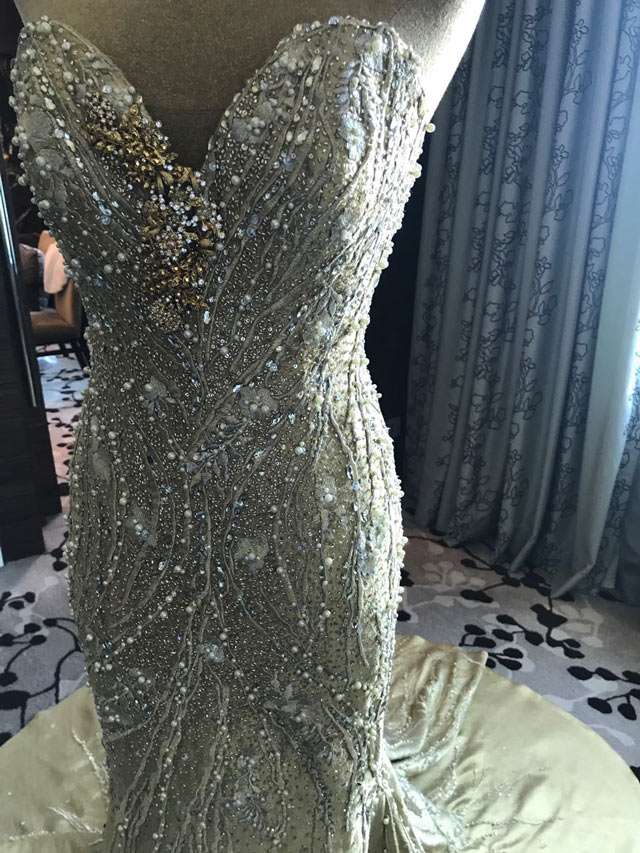 IMAGE Courtesy of Rajo Laurel
Did you make anyone else's gown for the wedding?
"I made all the entourage members', flower girls and ring bearers' plus a few of the godparents' gowns."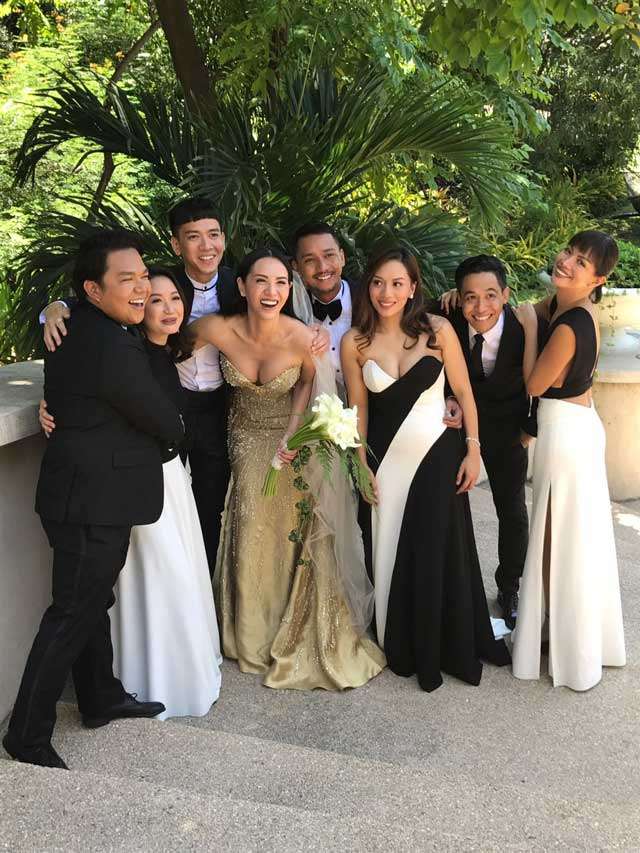 IMAGE Courtesy of Rajo Laurel
This is Divine's second wedding gown, following her civil wedding last May when she wore a plunging white jumpsuit accented by a thin white veil.
Congratulations, Blake and Divine!