Miss Thailand Chalita Suansane has been an early front-runner and fan favorite in the now-concluded Miss Universe 2016. But apart from being a beauty queen, she has also proven to be quite the fashion girl. Recently, she even made headlines for flying in 17 suitcases filled with designer clothes and shoes just for the competition!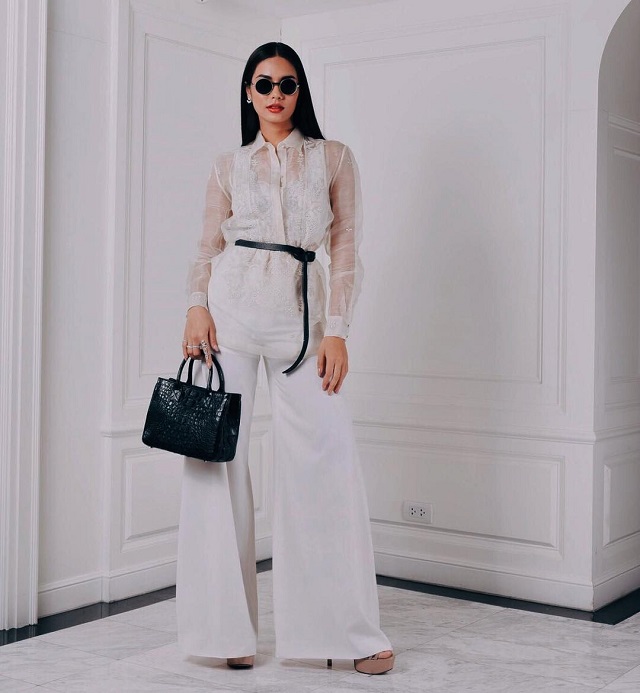 IMAGE INSTAGRAM/namtanlitaa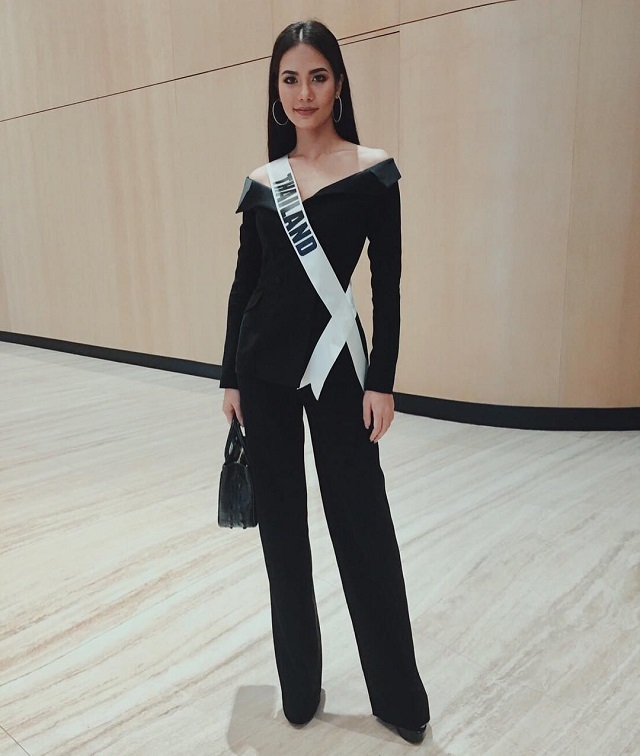 IMAGE INSTAGRAM/namtanlitaa
We loved that one time she wore a Barong Tagalog-inspired ensemble and the many instances she flaunted her penchant for wide-leg trousers, although we can't argue on the fact that her biggest fashion moment was indeed when she stepped out in her black beaded gown as she made it into the Top 6.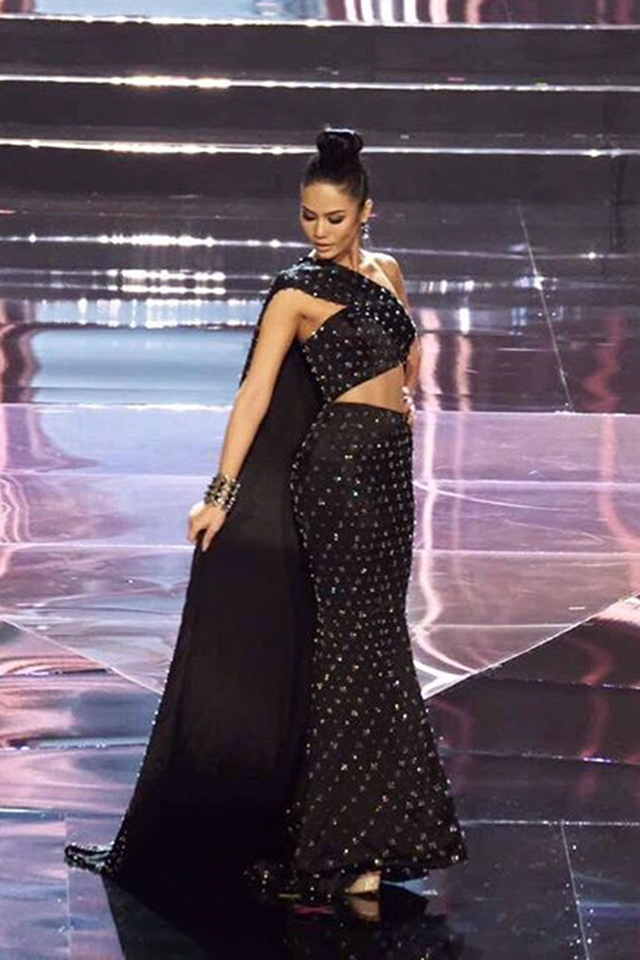 IMAGE INSTAGRAM/livesmart
Gorgeous even on its own, Miss Thailand's outfit is actually inspired by Queen Sirikit's Thai Chakri dress. It is one of the numerous national dresses that their queen has popularized during the early years of her reign, a time when Thailand was still finding its identity through fashion.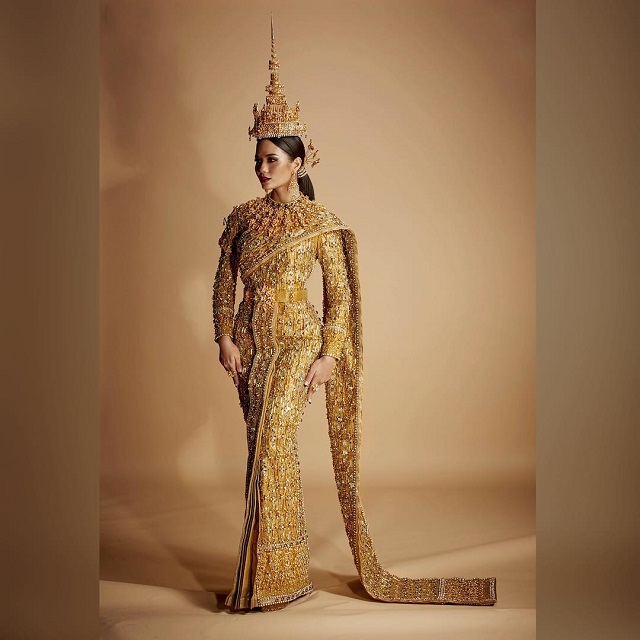 IMAGE INSTAGRAM/namtanlitaa
You can also see how the black beaded gown is a nod to Miss Thailand's golden dress from the national costume competition, complete with the phaa nung or hip wrappers and the sabai or shoulder cloths.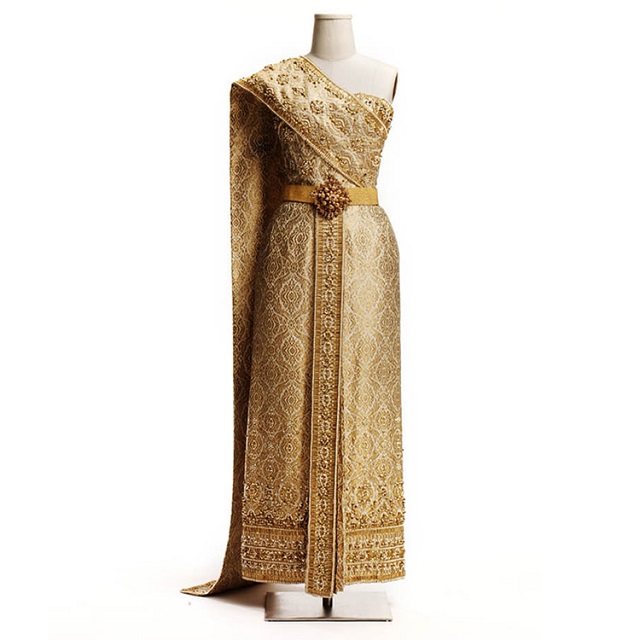 IMAGE qsmtthailand.org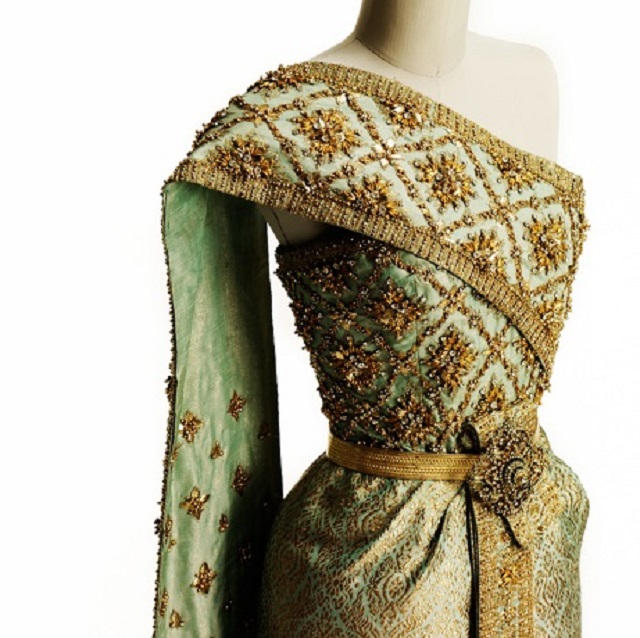 IMAGE qsmtthailand.org
Back then, the Thai monarchs had a lot of Western engagements. Queen Sirikit commissioned French couturier Pierre Balmain to create dresses that imbibed the Thai style but constructed using French dressing technique. The result was a beautiful interpretation of the modern Thai woman, which is continuously echoed over in time, as seen in Chalita's evening gown.