Singer Lorde's big, bouncy hair gets a special mention on the cover of V Magazine because its glory takes up almost half of the space. Apart from her soothing voice, Lorde's curly hair has always caught our attention. We love that she embraces it whole-heartedly, making our flat irons ashamed of themselves.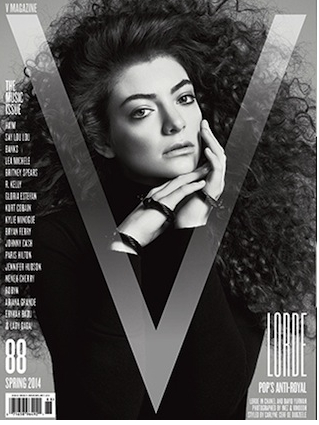 ADVERTISEMENT - CONTINUE READING BELOW
The February issue, out on the 27th, will release different versions of the cover featuring alternative musicians, Lorde, HAIM, Say LouLou, and BANKS.
Source: Fashionista, Refinery29