Purificacion and Salvacion Lim Higgins, more commonly known as Slim, established a school for Filipinos who aspire to make it big in the fashion scene. We know it today as Slim's Fashion and Arts School, and below, we list down its most notable alumni since it first opened its doors in the 1960s.
Albert Andrada
Albert's most popular creation is perhaps the blue gown Pia Wurtzbach wore when she won Miss Universe 2015, but this Slim's alumnus boasts of a decades-long career dressing royalty in the Middle East. He became a master of all things luxurious, which has served him well in the development of his design aesthetic. Albert recently decided to return to the Philippines by opening his atelier at Greenbelt 5. He was also recently named "Asia's Most Connected Designer" at the Mercedez Benz Stylo Asian Fashion Week in Kuala Lumpur.
ADVERTISEMENT - CONTINUE READING BELOW
Related Stories from Preview.ph
Martin Bautista
Martin Bautista's quick rise to fame could be traced back to his very first collection that earned a feature in Preview magazine's top collections to see back in 2007. He graduated from the fashion school in 2006 and has since been a favorite of numerous celebrities for his signature glam look that features evening wear in luxe fabrics and accents.
CONTINUE READING BELOW
Recommended Videos
Jaz first studied Fine Arts at FEU before taking up Dressmaking and Patternmaking at Slim's. Upon graduation, Jaz catapulted to fashion fame after her stint on Project Runway Philippines and later on caught the eyes of many with her 10-piece collection at Philippine Fashion Week Holiday 2010. The same collection also landed her a spot on Preview's best collections in its August 2010 issue. She is batchmates with Martin Bautista, and like him, Jaz also celebrates the woman's femininity, you can note in her work the adoration of women's curves, silhouettes, and best assets.
ADVERTISEMENT - CONTINUE READING BELOW
Michael Cinco
Michael Cinco needs no introduction. This Slim's alum is known for his opulent work and couture gowns that are literally fit for royalty. He has built an empire in the Middle East and has become a sought-after designer of Hollywood stars.
Related Stories from Preview.ph
Phio Enaje
Phio started making clothes at the tender age of 16 as an RTW designer. This Slim's graduate worked as an in-house department store designer before moving from one fashion house to another and later on established his own couture atelier in Makati. He has done over 12 major fashion shows, and like Michael, he also moved to Dubai. Phio ended up working with fellow alumnus Ezra Santos.
ADVERTISEMENT - CONTINUE READING BELOW
Cesar Gaupo
The late Cesar Gaupo was celebrated by many for his huge contribution in the world of fashion. He briefly trained under Salvacion Lim Higgins and Aureo Alonzo when he was just 13 years old. His career milestones list: co-founded the Fashion Designers Association of the Philippines (FDAP), pioneered ready-to-wear designing with SM, and became the Chief Designer of Hong Kong-based brand, Shanghai Tang.
ADVERTISEMENT - CONTINUE READING BELOW
Related Stories from Preview.ph
Dom Martin "Gang" Gomez
He was a popular haute couture designer who dressed Manila's fashion elite in the '70s. He trained at Slim's and under the NY Fashion Designers Foundation. Dom was known for clean silhouettes and intricate hand-embroidery on rich fabrics and local textiles like jusi and piña. In 1990, he decided to join the Monastery of the Transfiguration in Malaybalay, Bukidnon.
ADVERTISEMENT - CONTINUE READING BELOW
Rikki Jimenez
Rikki studied in Slim's whilst finishing his Interior Design degree at UST College of Fine Arts. He ran a studio from 1970 until 1989 and was also a writer and columnist for Malaya and Manila Bulletin for 15 years. Before retiring in 2005, he established Rikki J. & Friends Foundation Inc., which aims to provide and construct medical facilities.
Aries Lagat
Aries Lagat made waves as the first winner of Project Runway Philippines in 2011, which landed him a spot in Preview's top collections as well.
Pablo Mendez
Pablo jumped into teaching right after graduating Slim's in the '90s. After five months, he went to make a name for himself and earned global fashion awards like the 2002 Best Philippine Representative International Competition for Young Fashion Designer in Paris and the Grand Prize at the Philippine Fashion Designer Competition in 2007. He was also the first Philippine representative to Asian Network Show, International Fashion Fair, and Japan Fashion Week in 2009. In 2010, he returned to Slim's as a part time instructor.
ADVERTISEMENT - CONTINUE READING BELOW
ADVERTISEMENT - CONTINUE READING BELOW
Eddie Ocampo
Eddie Ocampo had a degree in Architecture before pursuing a career in fashion. He was dubbed fashion's golden boy in 1964 and worked with top designer Jean Louis in the USA. His career dressing Hollywood stars started with celebrities in television series such as Dallas and Knotts Landing.
Oskar Peralta
Oskar was the school's first ever student in 1960 and credits its founder and his mentor, Salvacion Lim Higgins, with suggesting he spell his name with a 'K'. After graduating Slim's, he became a member of the prestigious Fashion Guild as well as a founding member of the Fashion Designers Association of the Philippines (FDAP). He was also the first Filipino ever to have a design featured in Vogue magazine.
Alex Pigao
Alex got his big break in the local fashion scene after winning the Best Collection Award at Philippine Fashion Week back in 2009.
ADVERTISEMENT - CONTINUE READING BELOW
Loretto Popioco
Loretto Popioco was both a fashion designer and a fashion illustrator who studied at Slim's in the early '70s. He even collaborated with designer Barge Ramos to publish Pinoy Dressing: Weaving Culture Into Fashion.
Milka Quin
Milka left her banking career and started to study fashion at Slim's. She joined and won Project Runway Philippines in 2012 before setting up her own brand. She later on returned to Slim's to study more and also teach. She handles a new course at the school that teaches British Bespoke Tailoring.
ADVERTISEMENT - CONTINUE READING BELOW
Aaron Quitoles
Aaron Quitoles' sartorial flair for modern and minimalist urban wear landed him a spot in Preview's Emerging Talent in 2017.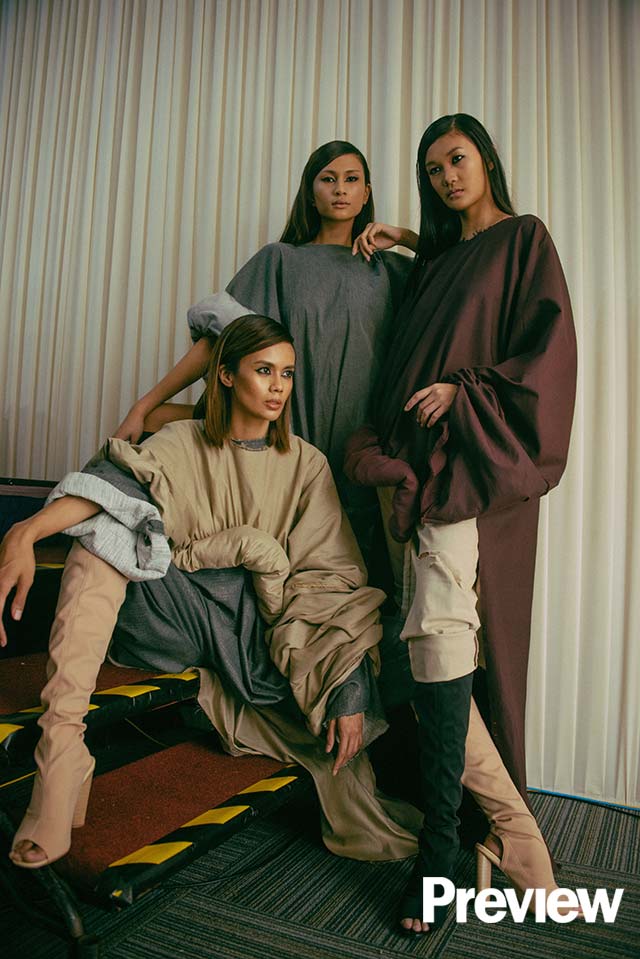 James Reyes
James Reyes is a man of the arts in its truest sense. Prior to graduating from the University of the Philippines with a degree in Fine Arts, James was an award-winning ad agency art director from Campaigns and Grey. He then decided to take up fashion and studied at Slim's before jumping into theater where he designed costumes for musicals.
ADVERTISEMENT - CONTINUE READING BELOW
In 2002, he was a finalist in the Young Designers Competition where he showcased his work—designs that bear references to architectural and geometric shapes—in Paris, France. Later on, he became the president of the Young Designers Guild, an invite-only organization.
ADVERTISEMENT - CONTINUE READING BELOW
Joe Salazar
Joe Salazar was known for his ornate take on ternos, evening wear, and classic pieces, giving these garments a modern spin. He was the first prestigious Ramon Valera awardee and was recently nominated as National Artist. He passed in 2002 due to cancer.
Joey Samson
Joey Samson is beloved by his distinct minimalist aand androgynous aesthetics that come in deconstructed forms. This take on avant-garde design is combined with his sharp tailoring techniques that truly stands out above the rest.
Like James Reyes, Joey was also a finalist at the 2000 Young Designers Competition in Paris and was also honored at the 2017 Red Charity Gala. He also designed retail capsule collections for Human and Regatta. Before studying at Slim's, Joey graduated De La Salle University, Dasmarinas with a degree in Biology.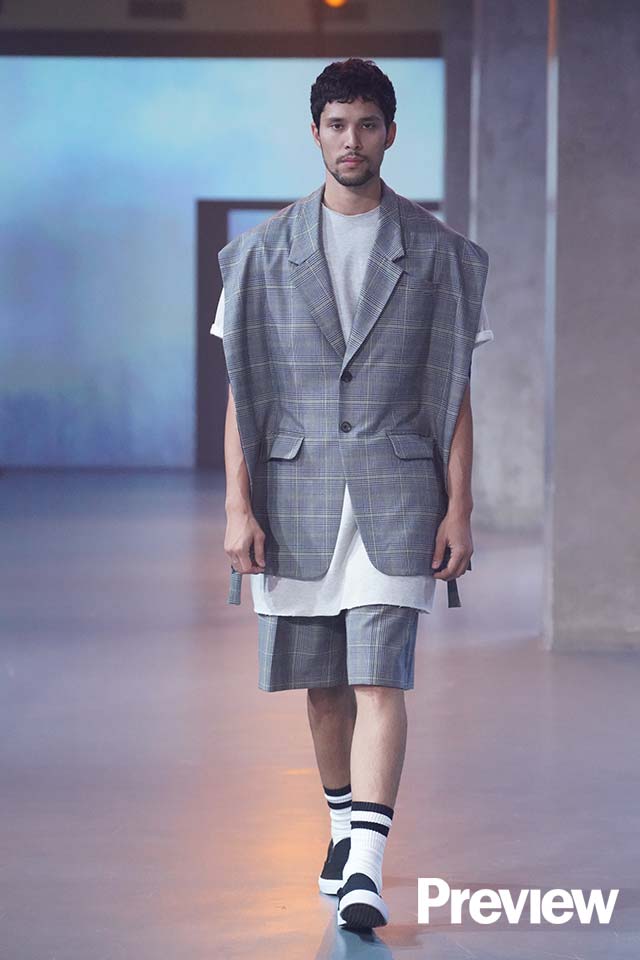 ADVERTISEMENT - CONTINUE READING BELOW
Ezra Santos
Ezra Santos' fashion pedigree started at Slim's. Later on, he became the first Filipino designer to establish his own haute couture atelier in Dubai in 2008. His avante-garde couture work is highly respected and celebrated across the world as he became a staple feature in international runway shows, websites, and magazines.
ADVERTISEMENT - CONTINUE READING BELOW
Zenaida Tecson
Zenaida was one of the first batch of students (along with Oskar Peralta and Eddie Ocampo) trained under Slim's. Following her fashion education in the country, she moved on to study Interior Design and Costume Design in the US. She returned to Manila and started practicing interior designing and delved into the furniture industry. When the Philippine Opera Company formed, she began designing for them as their Costume Director. Notably, she designed costumes for staged plays like Hansel & Gretel, Once on this Island, Julius Caesar, and Carmen and Harana
Edward Teng
The name Edward Teng is synonymous to opulent bridal gowns. This Slim's graduate has made it big in the wedding industry and built a career from couture gowns that spelled extravagance, elegance, and luxury.
ADVERTISEMENT - CONTINUE READING BELOW
Oliver began his career in Manila in the late '90s upon graduating Slim's. His career as a fashion designer took off as he became the first ever Philippines-based fashion designer to expand into the United States. He opened his Los Angeles boutique in 2009 and was dubbed as the "Valentino of the Philippines." Now, he continues to dress both Philippine stars and Hollywood celebrities.
ADVERTISEMENT - CONTINUE READING BELOW
Related Stories from Preview.ph
Chito Vijandre is one of the country's pillars of fashion. After studying at Slim's in the 1970s, he went on to become a successful fashion designer and was also one of the founding members of the FDAP (He even created the association's logo). In the 1990s, his creativity took him beyond the confines of fashion and he established his iconic lifestyle shop, Firma, with his partner Ricky Toledo. The shop is known for its eclectic and luxurious home ware and accessories. In 2016, he was honored at the Red Charity Gala where he took us to an opulent time travel that featured glorious period garments.
ADVERTISEMENT - CONTINUE READING BELOW
Related Stories from Preview.ph
Hey, Preview readers! Follow us on Facebook, Instagram, YouTube, Tiktok, and Twitter to stay up to speed on all things trendy and creative. We'll curate the most stylish feed for you!