Though we all cringe at the thought of throwing on more than two articles of clothing, a true blue fashionphile can always find her way around the rules. Like a post office courier and his attitude against rain, sleet, or snow (or in this case, heat and humidity), a fashion girl is willing to sacrifice her comfort for a killer outfit. Case in point: Liz Uy and her warm weather layering skills.
1. Easy, breezy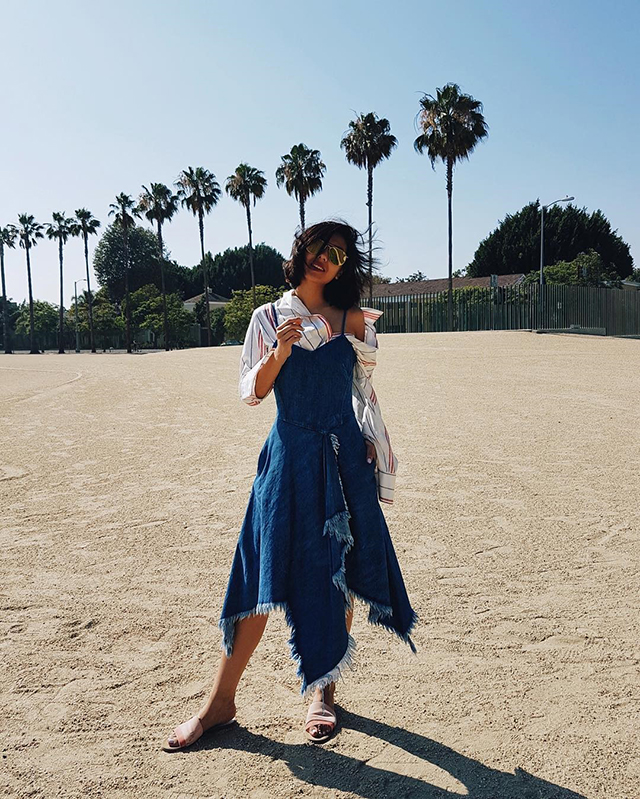 We're been seeing a lot of '90s reverse layering going on with the rise of the slip dress, but swap out that clingy layer with a sturdy denim version to stand out. But if you really want to keep a little breeze going, make like Liz and throw one side of your button-down off your shoulder.
2. Skirt the issue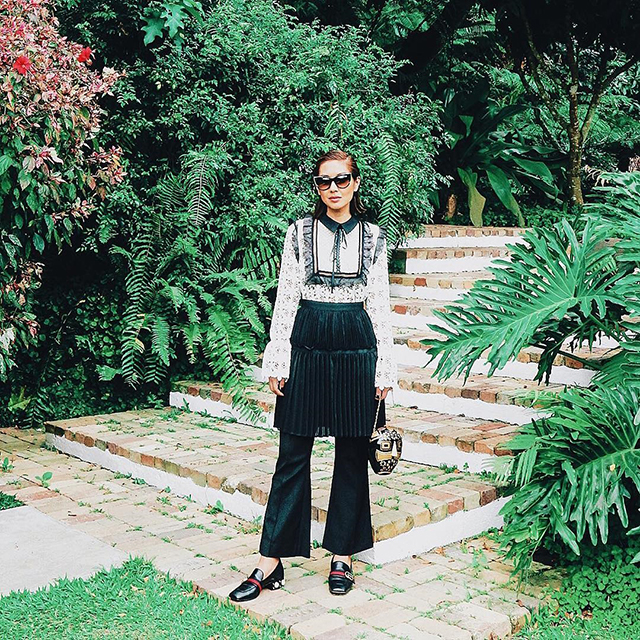 This is where we get even more creative. Liz wears a pair of trendy cropped flares under a sheer black skirt to give her bottom half an interesting twist. Notice how her solid-colored trousers bring out her pleated skirt? Texture play, ladies! Don't underestimate its power.
3. Covered and cozy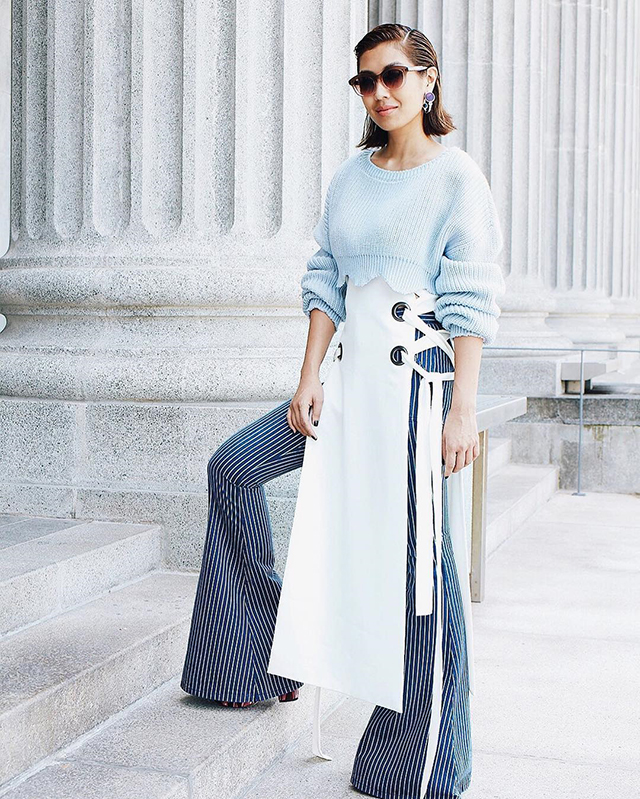 I know what you're thinking, "A sweater?! In this heat??" Worry not, fashion friends, because we're using Liz as a guide. A long, dramatic top is the perfect layering piece for adding drama, just make sure you don a sleeveless one to keep coverage at a minimum. Next, swap out that heavy knit for a loose, long-sleeved crop top and you're back in business.
Photos from Instagram