British actress Lily James stuck to a liquid diet while shooting new Disney movie Cinderella because her corset was tied too tight for her to properly digest solid foods.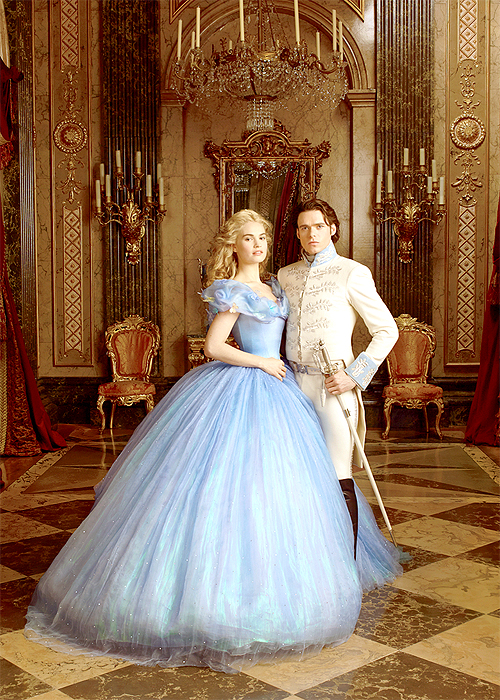 The Downton Abbey star took on the titular character in Sir Kenneth Branagh's live-action adaptation of the classic fairytale, but she admits she had to suffer for her art to ensure she didn't burp in the face of her Prince Charming, played by former Game of Thrones actor Richard Madden.
ADVERTISEMENT - CONTINUE READING BELOW
She tells Eonline.com, "When (the corset) was on, we would be on continuous days, so we wouldn't stop for lunch... You'd be sort of eating on the move. In that case, I couldn't untie the corset..."
"If you ate food, it didn't really digest properly, and I'd be burping all afternoon in (Madden's) face, and it was just really sort of unpleasant. I'd have soup so that I could still eat but it wouldn't get stuck (sic)."
James' diet secrets emerge after she was forced to dismiss suggestions movie bosses digitally altered her onscreen image to give her a smaller waist, insisting no computer-generated imagery (CGI) was used to make her appear more slender.
She recently told the Los Angeles Times, "I naturally have a really small waist. The skirt's big and the corset pulls me in and that's the point. That's the shape (the costume designer) created... I think it's a beautiful gown with a beautiful shape...
CONTINUE READING BELOW
Recommended Videos
"I think it's all very hypocritical... and they're drawing more attention to it... I think all that stuff's so negative, and you've got to let it wash over your head. I'm so healthy. I've got hips and boobs and a bum and a small waist."
Meanwhile 45-year old Cate Blanchett wanted to defy age critics by landing the title role, but she abandoned her plans after friends began questioning her logic.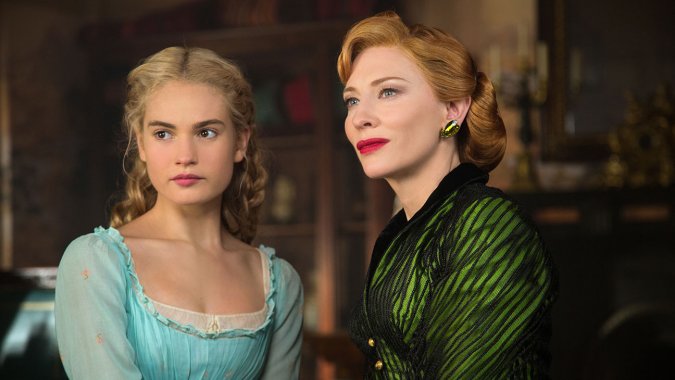 ADVERTISEMENT - CONTINUE READING BELOW
She tells U.S. breakfast show Good Morning America, "I'm a little bit cross. They were doing CGI, they could do a little bit (of a virtual facelift). I had friends say to me, when I told them what I was doing, they were looking at me slightly concerned, like, how do they ask me the question, 'Aren't you slightly too old (to play Cinderella)?'"
Blanchett subsequently settled for the part of Cinderella's wicked stepmother, and she admits Branagh did a great job casting Downton Abbey actress Lily James as the titular character, opposite Richard Madden as her Prince Charming.
She says, "You cannot CGI chemistry and they had the most extraordinary chemistry and watching them dance... it was extraordinary."
She adds of her villainous role as Lady Tremaine: "It's wonderful to be offered the villain. It's great! It's fantastic, because I'm so lovely in real life! We get socialised out of these mean, cruel things, kind of, you have this vicarious experience through the villain."
ADVERTISEMENT - CONTINUE READING BELOW
Via WENN
Hey, Preview readers! Follow us on Facebook, Instagram, YouTube, Tiktok, and Twitter to stay up to speed on all things trendy and creative. We'll curate the most stylish feed for you!