Admit it, nothing compares to the smell of fine genuine leather. Sure, there are a lot of affordable stylish bags available in the market today; but if there's one thing that every woman must own in her lifetime, it's a genuine leather bag. Synthetic ones come and go (don't you just hate it when they start to peel and crack?) but leather, when well taken cared of, will forever look pretty and can even be an heirloom piece! So if you're thinking of finally investing in one, here's a check list to make sure that you're spending your money on the right purse: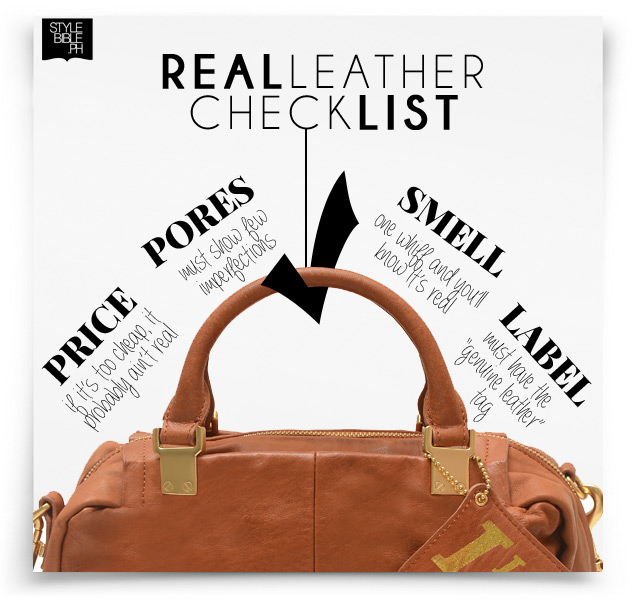 Now you know what to look for, the next step is to know how to take care of your precious arm candy to make them last long. We spent an afternoon with the famous bag doctor, Trisha Cruz-Cuason, during the Salad launch in Bauhaus Shangri-la and she shared with us her expert tips on how to keep your leather bags in tip-top shape.
ADVERTISEMENT - CONTINUE READING BELOW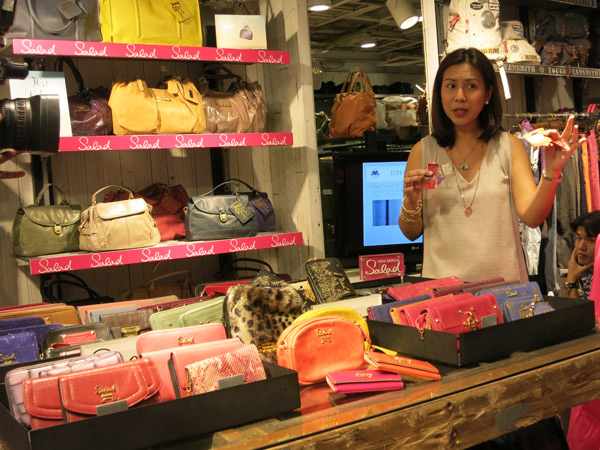 Trisha Cruz-Cuason of Vintage Restore
It is important to note that different types of leather require specific care instructions, so make sure to know what kind of leather you're dealing with so you can work around it properly. Here are some of the things you need to remember:
1. Suede and aniline leather must never be exposed to mud, oil, and water. Also, do not expose them to sunlight for a long period of time. Make sure to regularly brush your suede products, followed with a dry cloth rub.
ADVERTISEMENT - CONTINUE READING BELOW
2. When cleaning bags made of semi-aniline leather, test on a hidden area first and always use just a small amount of cleaner or conditioner. If it's a big stain, bring it to professional cleaners.
3. When buying patent leather, go for dark colored ones. Keep it away from magazine pages or newspapers as the ink can transfer on the leather and can result to a permanent stain.
4. When not in use, place crumpled paper inside the bag (it's better and cheaper than those bag pillows!) to keep them in shape as well as silicon gel packs to absorb moisture. Put each purse inside a dust bag and never store them on top of each other.
5. Don't let your bags rot in storage! Use them regularly to allow the leather to breathe.
Itching to buy a leather bag? Click on the gallery now to see Salad's Spring/Summer 2014 offering available in stores today.
ADVERTISEMENT - CONTINUE READING BELOW
Care for a trip down memory lane? Click here to know the 11 Most Iconic Designer Bags of All Time.