There is no other footwear that is as versatile as the sneaker. From influencer-approved casual 'fits to bridal wear, there is no limit to where this shoe can (and will) take you. And while we're pretty sure that you most likely already have a trusty pair—or three—in your closet, you have to make room for this eco-conscious local brand.
Derived from the Hiligaynon dialect, Lakat's definition ranges from "to go, to walk on foot, to start out, to march, to pace, to move." The sneaker line, helmed by Creative Definitions' husband and wife team, Mike and Banj Claparols, takes the meaning one step further by paving and bravely treading their own path.
LOOK: Lakat's 100% sustainable pineapple sneakers made in the Philippines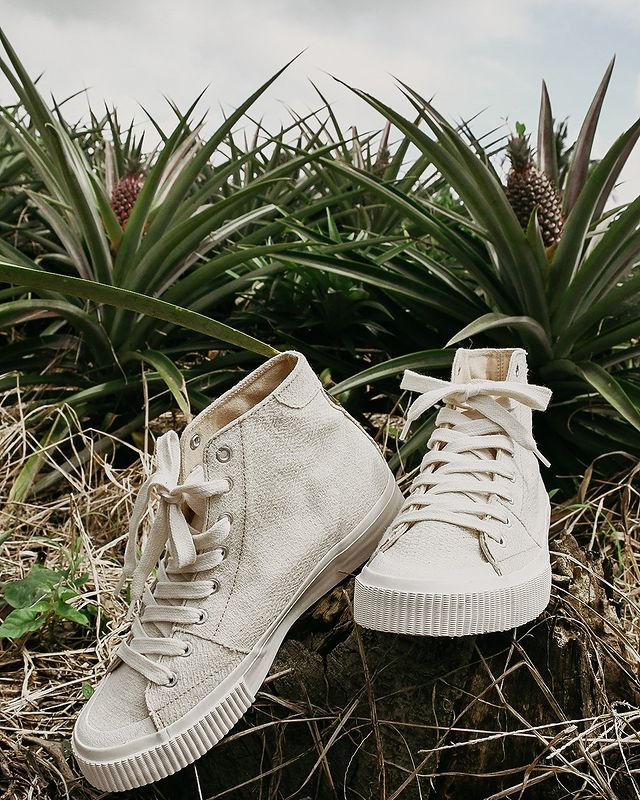 ADVERTISEMENT - CONTINUE READING BELOW
Borne from a vision to create a chain of sustainability, each slow-fashion pair is as durable as it is aesthetic. The clean and minimalist upper body is crafted from pineapple-cotton fiber that is hand woven in Kabankalan, Negros Oriental. The insoles, on the other hand, are made of 100% pineapple nonwoven fabric, while the outsoles are from Mindanao-farmed and ethically-sourced rubber, mixed with recycled scraps of pineapple-cotton fiber. The shoelaces are braided with pineapple-cotton fibers as well, making each pair completely vegan.
CONTINUE READING BELOW
Recommended Videos
Produced in an eco-friendly manner, they use solar-powered machines to extract fibers from leaves discarded during Negros' pineapple harvest. In collaboration with the Philippine Textile Research Institute, their team is also exploring future uses for fibers from banana, maguey, bamboo, and sugarcane bagasse.
Not only are the country's natural fibers and textiles showcased front and center, Filipino craftsmanship and ingenuity is also celebrated. What's more, it also brings positive socio-economic impact to our local weavers and farmers.