Kris Bernal is no stranger to receiving unsolicited advice on her Instagram; after all, the actress often deals with body-shamers online. But in her most recent IG post, it seems like the new influx of commenters couldn't help but point out something else this time around: her clothing.
"I always cling to this saying, 'Let God take the driver's seat.' When I can no longer take what's happening around me, I let God take over, ask for the higher power Jesus to take the wheel for me. And, He never fails to amaze me. His plans are always greater and more beautiful than mine," Kris captions her lengthy yet inspiring Easter Sunday post. "Despite this pandemic, God was evident in showing His love to me through taking over my life and I praise God for everything that He did for me and for us. I'll praise Him even on times like these, uncertain, unbearable. Whether it is Easter Sunday or not, let's always remind ourselves of what He has done on the cross and His love for us. Happy Easter everyone! Let God take the wheel for you!"
ADVERTISEMENT - CONTINUE READING BELOW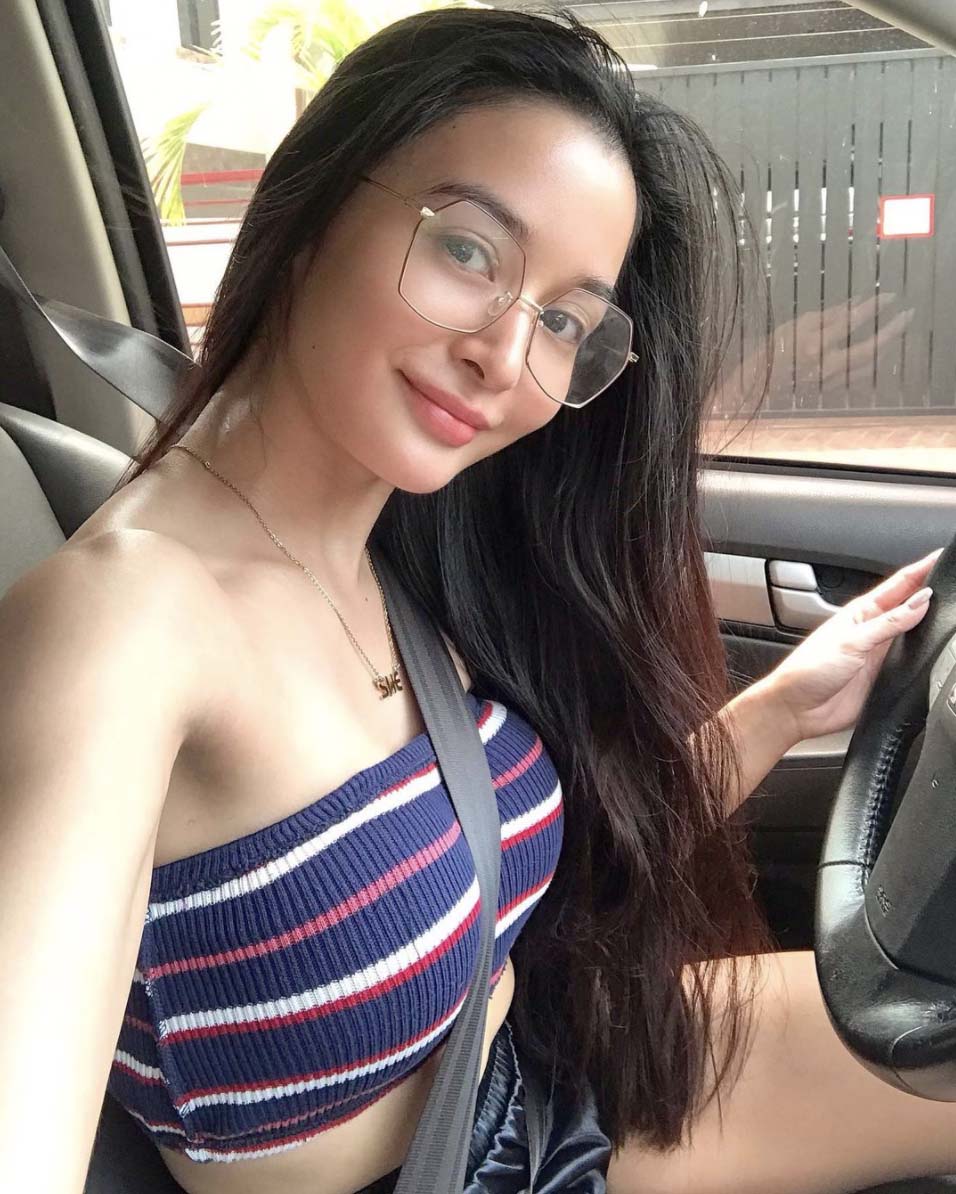 At first glance, the actress' post may seem like a regular car selfie. Eagle-eyed netizens, however, were quick to notice the tube top that Kris was sporting: a strapless bandeau in navy blue, white, and red stripes, which she wore with a pair of silk boxer shorts. A cute summer look! But the catch? She seemed to be wearing it inside out! Looking at it closely, you'll see that the seams' raw edges were poking out from the sides.
One Instagram user noted, "Ate Kris parang baliktad po yung tube," echoing many others' similar observation in the comments section.
Meanwhile, several netizens also couldn't help but wonder if the top was originally designed to look that way. One user asked, "Ate Kris, di po ba baliktad damit mo jan? Or style po yan? Hehe!" Another one chimed in, "Omg I just noticed your top worn baliktad. Or maybe I'm wrong."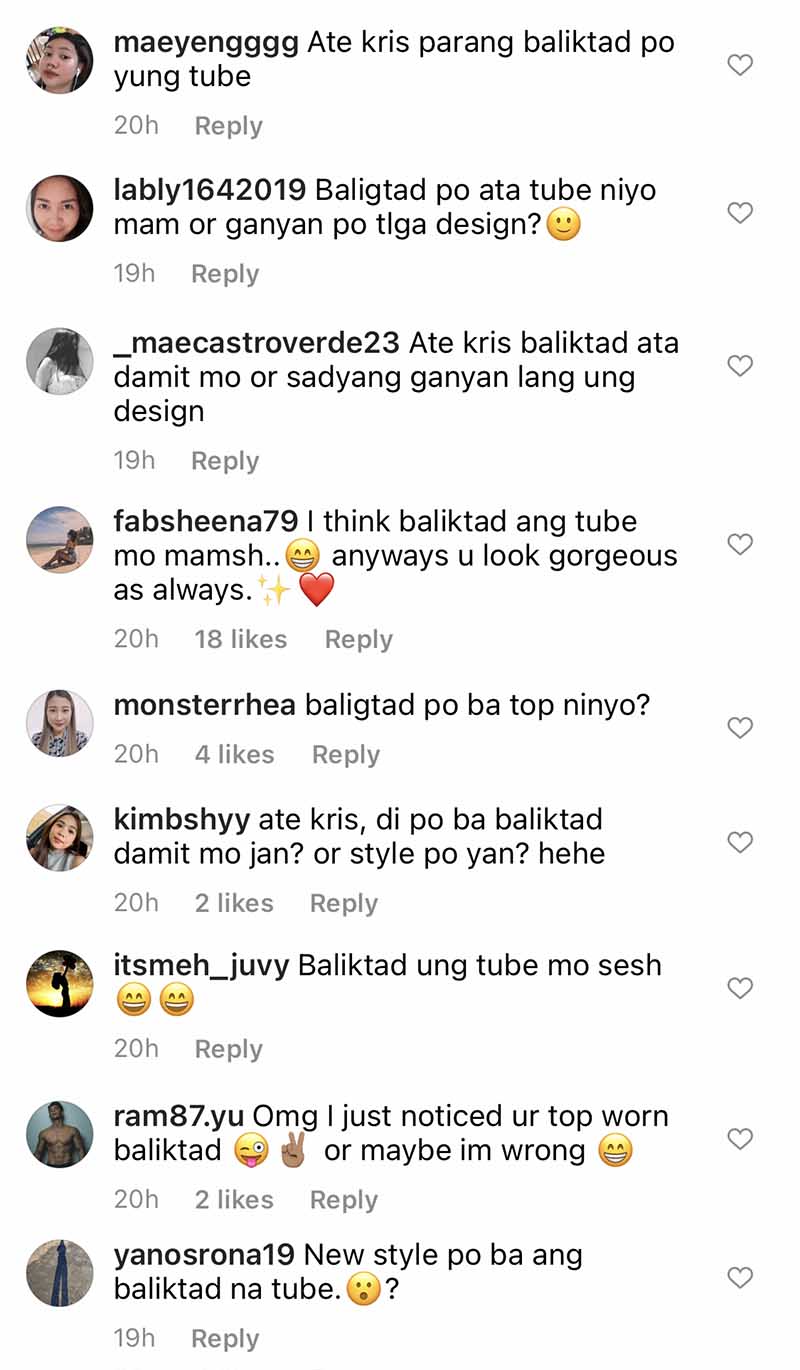 ADVERTISEMENT - CONTINUE READING BELOW
With the outpour of identical comments all pointing out how her top is worn in reverse, Kris felt it was necessary to finally address the issue once and for all. Adding to her initial caption, the actress edited her post and clarified, "Btw, my baliktad tube is telling me that it's okay to make mistakes and I am not perfect."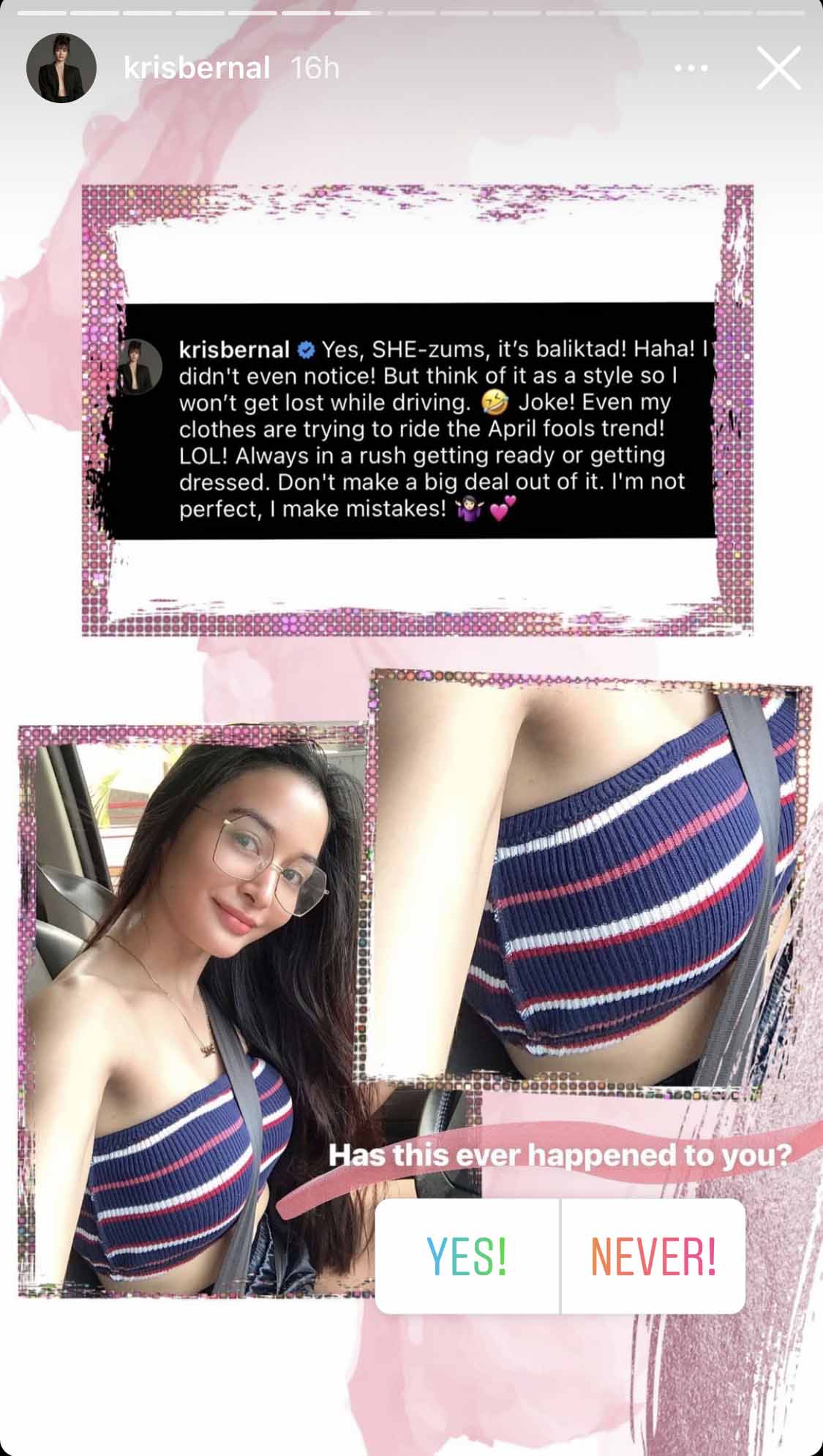 ADVERTISEMENT - CONTINUE READING BELOW
She also posted an additional note in the comments section, which reads: "Yes, SHE-zums, it's baliktad! Haha! I didn't even notice! But think of it as a style so I won't get lost while driving. Even my clothes are trying to ride the April fools trend! LOL," Kris joked, pertaining to the Filipino superstition which suggests that wearing your clothes inside out would keep the wearer from getting lost. She added, "Always in a rush getting ready or getting dressed. Don't make a big deal out of it. I'm not perfect. I make mistakes!"
On her IG stories, Kris reposted the aforementioned statement along with a poll for her followers—"Has this ever happened to you?" which is answerable by "Yes!" or Never!"

ADVERTISEMENT - CONTINUE READING BELOW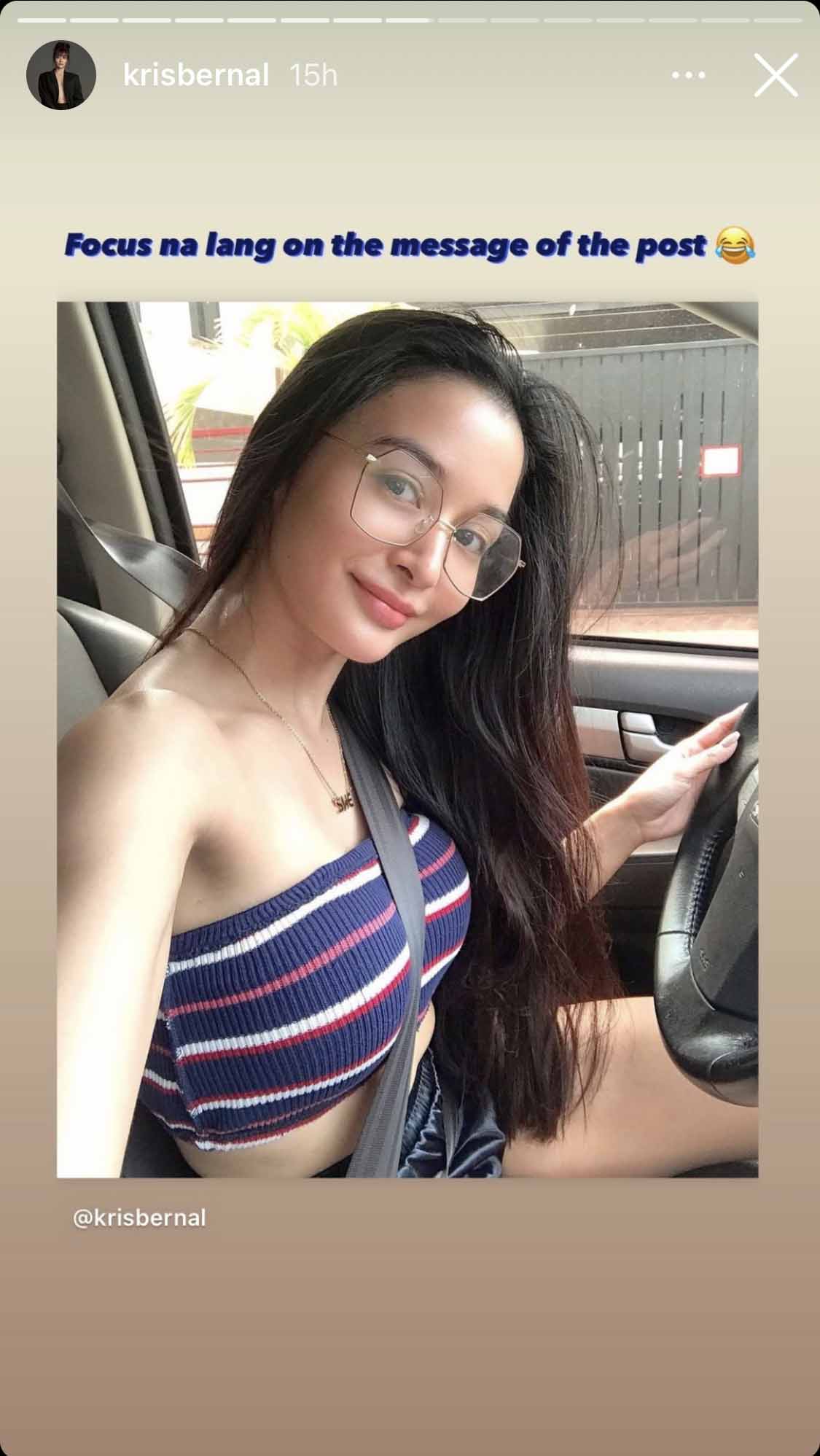 Replying to one of the comments, Kris also revealed that she went to the grocery earlier in the day wearing the exact same outfit. She was accompanied by her brother, who "didn't even notice." Additionally, she also urged her followers to focus on the message of her post rather zeroing in on her top. LOL!
ADVERTISEMENT - CONTINUE READING BELOW
Regardless, we think you look great, Kris!
Related Stories from Preview.ph
Hey, Preview readers! Follow us on Facebook, Instagram, YouTube, Tiktok, and Twitter to stay up to speed on all things trendy and creative. We'll curate the most stylish feed for you!