Last summer, ex-Style Bible intern Kiana Valenciano sat in an empty cube waiting for story assignments. Over lunch and car rides to events, she'd share her plans about taking up further studies in fashion and creating music. And while a lot has happened since then, recently we caught up with the multifaceted girl to talk about her blog (relaunching in May!) and singing career - all while clad in the best of SoFA's graduate collections.
Kiana from DecadeBros on Vimeo.
Has anyone ever told you that you kind of look like Kylie Jenner?
Gaaaah yes! For some reason people on Instagram always say that but it's crazy! We couldn't look more different.
Same time last year, you were interning for us. What have you been busy with since then?
Over the past few months I've been reworking the concept of my blog as well as finding my unique sound and genre, should I decide to release an album in the future.
ADVERTISEMENT - CONTINUE READING BELOW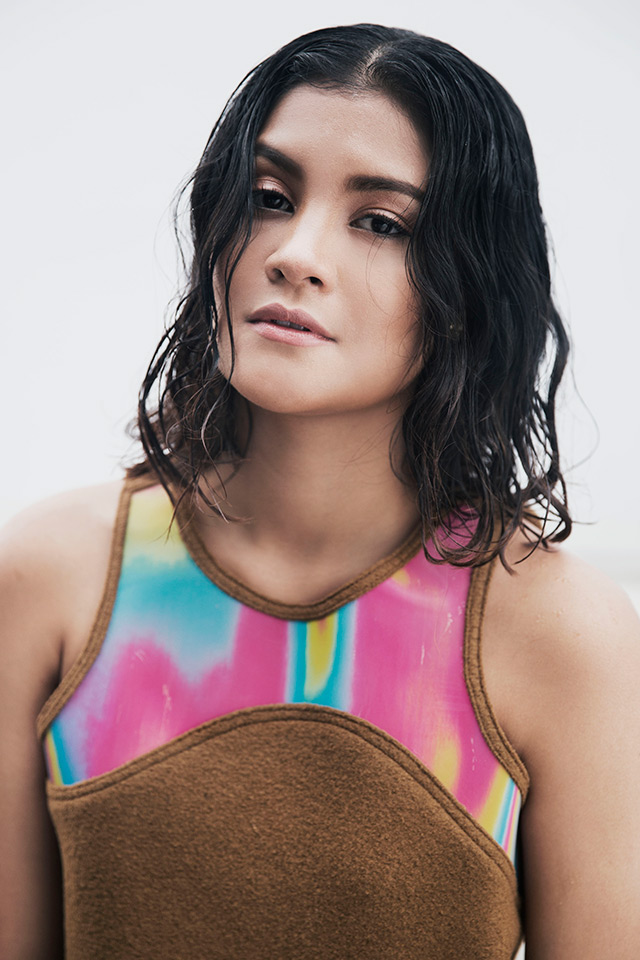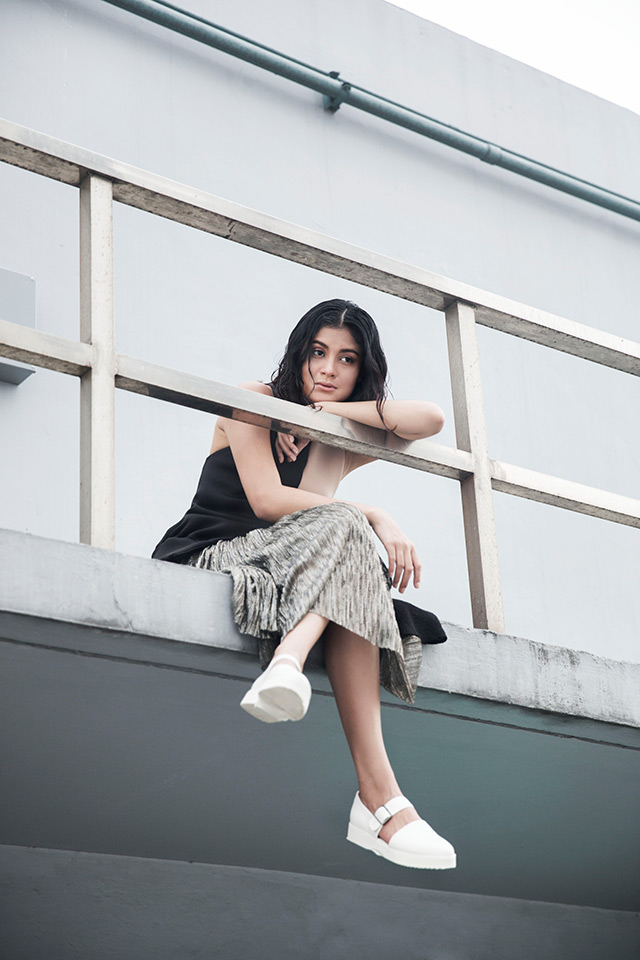 CONTINUE READING BELOW
Recommended Videos
Inspired by the desserts of the Middle East, designer Bengt Enriquez's graduation collection makes use of temperature-induced phantasmagoria fused with thick wool, reminiscent of shifting sands and holograms.
Visit his website at bengtenrique.com or email him at bengt@bengtenrique.com
What made you decide to revamp your blog?
I personally started getting bored of my own blog. I realised that there are so many other interesting things I could share with people online. It's going to focus on three of my favorite things: fashion, traveling, and my music. I feel like some people forget that blogs are not just for show. You have to be you.
You... always have your yaya with you.
Well, she's not always with me. She takes my photos before I leave the house actually because I'm usually too shy to take them anywhere else. She's been with my family since I was 2 years old!
ADVERTISEMENT - CONTINUE READING BELOW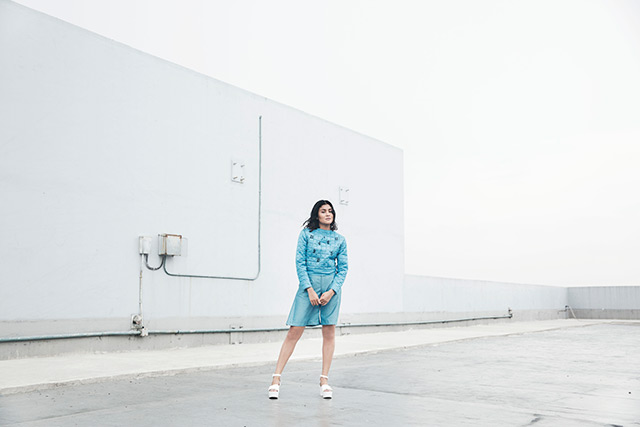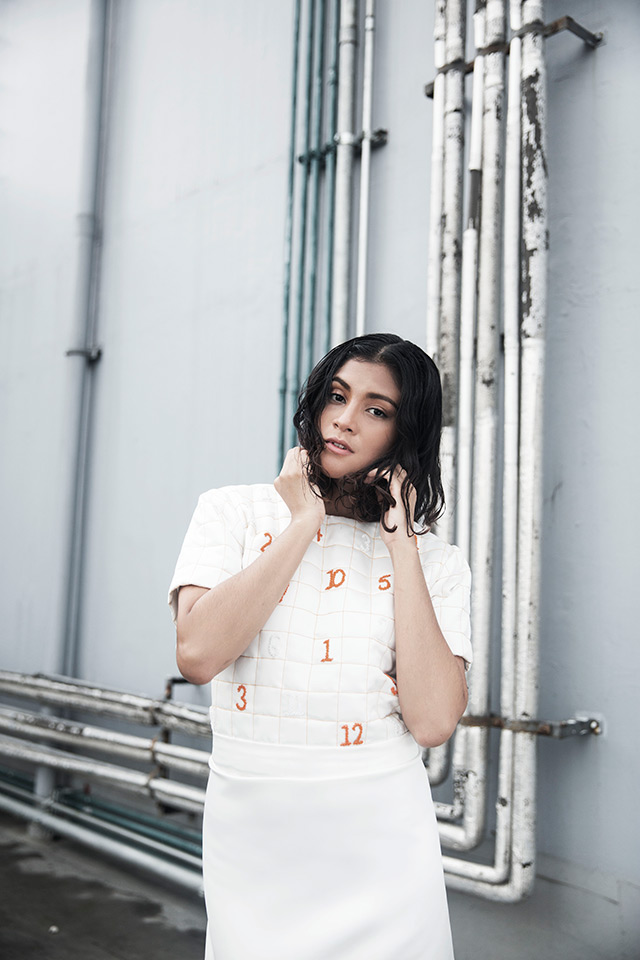 ADVERTISEMENT - CONTINUE READING BELOW
Mark De Los Santos' Assembly Line collection borrows notes from Dutch design, marrying aesthetics with practicality.
Email Mark at mark.dlsan@gmail.com
With everything that you're doing, do you still plan on pursuing a career in fashion?
I am definitely planning to pursue fashion but I'm looking more into releasing RTW collections. I'm actually enrolling in short courses in CSM soon so hopefully that goes well.
What do you feel most comfortable wearing?
I always feel comfortable in either a plain white polo or a loose camisole. I can't bring myself to wear muscle tees because I'm really insecure about my arms.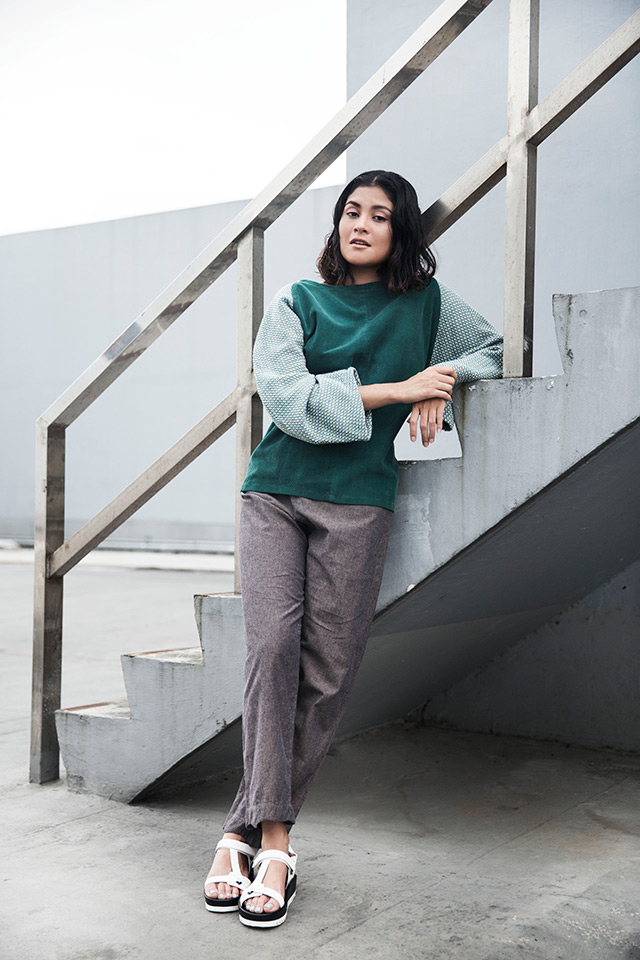 ADVERTISEMENT - CONTINUE READING BELOW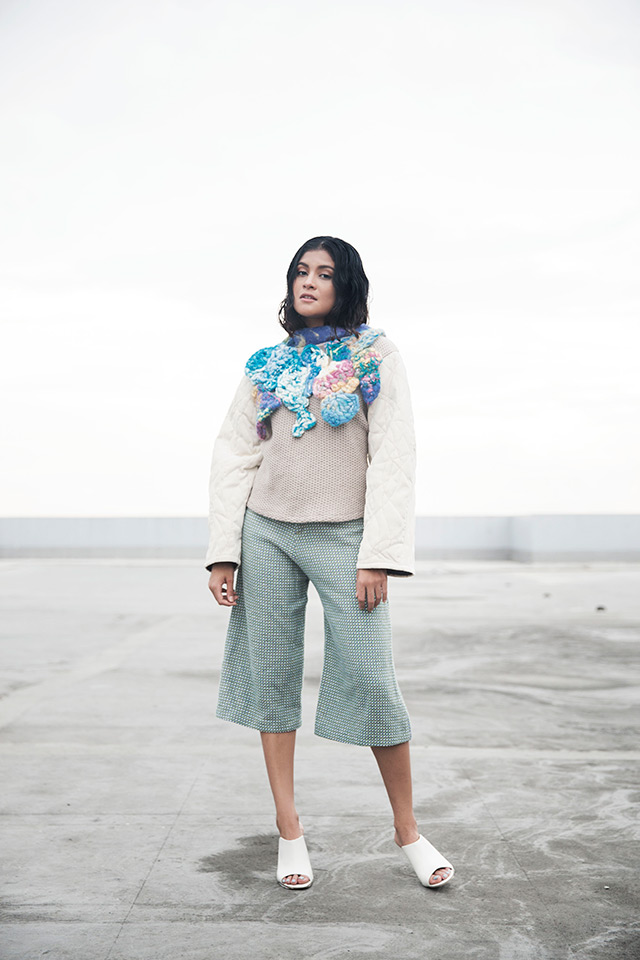 Travel was the main inspiration for Joo Young Park's graduation collection which showcased her skill in creating out of the ordinary textures by using fibres to come up with colorful knits.
Email Joo at Sylvia_park36@yahoo.com
You were working on a record too sometime last year. Any plans of following in your dad's footsteps and becoming a full-time performer?
ADVERTISEMENT - CONTINUE READING BELOW
Last year I was selected as an interpreter for a song writing competition. It was a great experience since it pushed me to branch out and do something different and away from my dad for the first time. I've already decided that I want to join in on the fun but I'm really strict about what kind of music I'm going to be putting out. This business can get messy and sometimes people get lost in making something just for it to sell but I have no plans of changing who I am to fit in.
So what song makes you get up and shake your ass?
Oh, wow! There are so many! I feel like I shake my ass to everything! [Laughs] My forever dance-alone-in-your-room-look-crazy song is "You Make My Dreams Come True" by Hall & Oates for sure.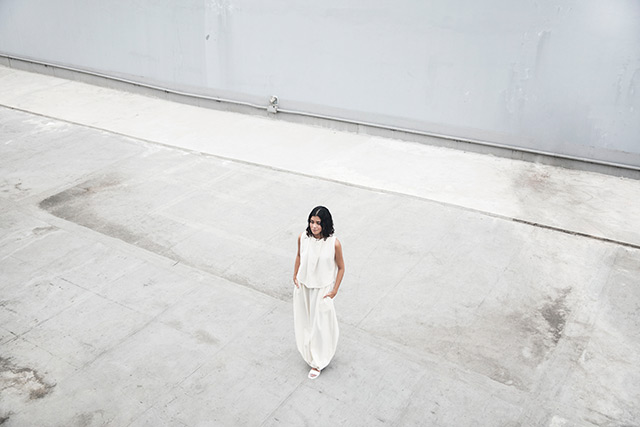 ADVERTISEMENT - CONTINUE READING BELOW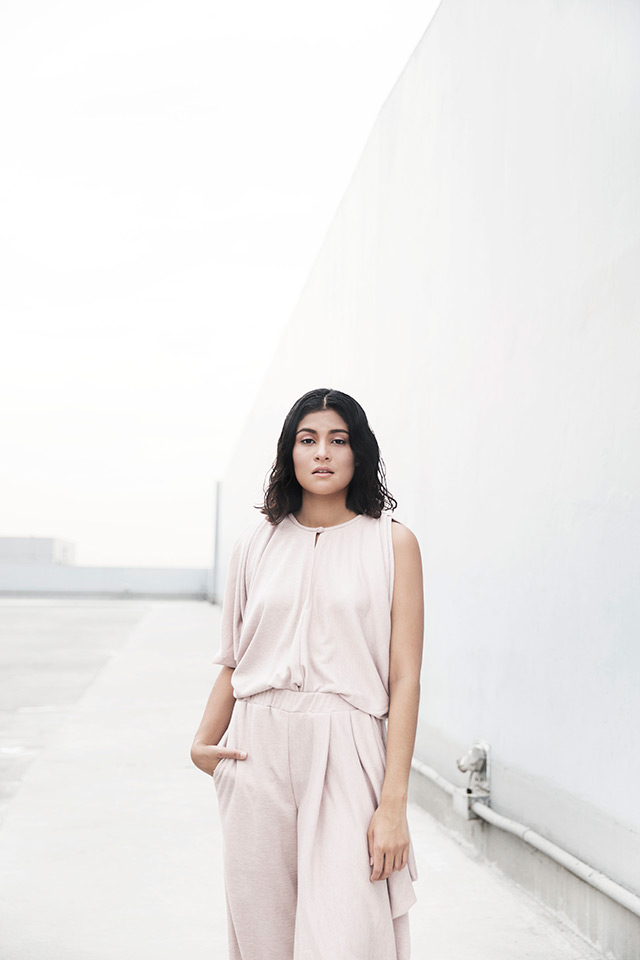 Though inspired by a philosophical perspective, appreciating the clean lines and soft drapes of Jamie Chua's The Origin of Love collection doesn't need much effort. Modernized with its slouchy shapes, the pieces put a refreshing new spin on lazy-day dressing.
Email Jamie at johannamelissa.chua@me.com
Photographed by Koji Arboleda
ADVERTISEMENT - CONTINUE READING BELOW
Makeup by Joyce De Dios-Ignacio
Hair by Genstein Yuzon
Hey, Preview readers! Follow us on Facebook, Instagram, YouTube, Tiktok, and Twitter to stay up to speed on all things trendy and creative. We'll curate the most stylish feed for you!