Right on the heels of its H&M collab announcement, Kenzo surprises us once more with a visual short showcasing its pre-fall collection.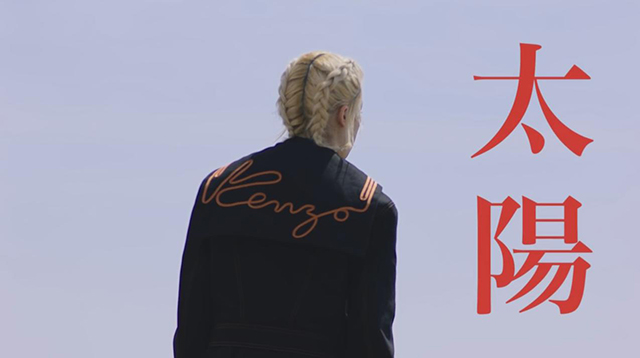 The film opens with whimsical embroidery on a sailor-inspired outfit.
In a loose depiction of the Japanese folk legend Momotaro (which means Peach Boy, a popular folklore hero who was said to have come to Earth encased in a giant peach), the brand reimagines the tale with an all-girl cast.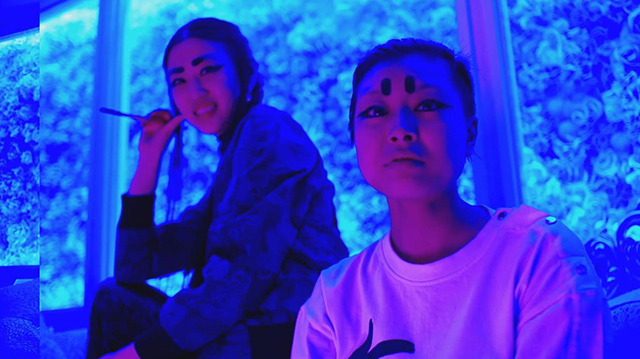 A feminine flower wall juxtaposes this intense, eerie scene.
Female Momotaro is a force to be reckoned with, sporting a feisty red lip and heaps of attitude. Coincidentally, so is her girl gang, who enlist playful silhouettes and bold color to punctuate their sartorial power.
The mighty Momotaro.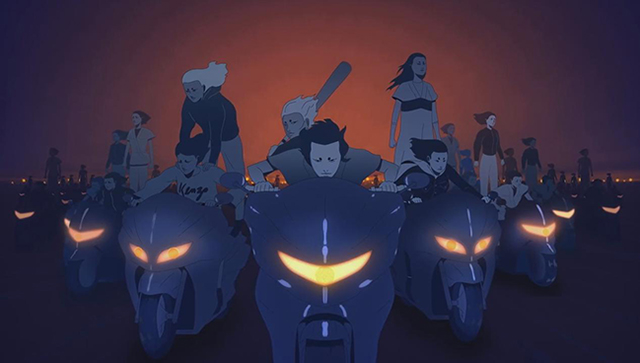 Entitled Sun to Sun, the short was directed and written by Partel Olivia.
But don't let us spoil anything else for you. Watch the movie and see for yourself!