The just in: Kendall Jenner is back on #TeamPenshoppe! Rejoining Zayn Malik, Paris Jackson, Nam Joo Hyuk, and Sandara Park as the local brand's global ambassadors, the 23-year-old social media star and the world's highest paid supermodel officially kicked things off by headlining Penshoppe's Spring/Summer 2019 campaign.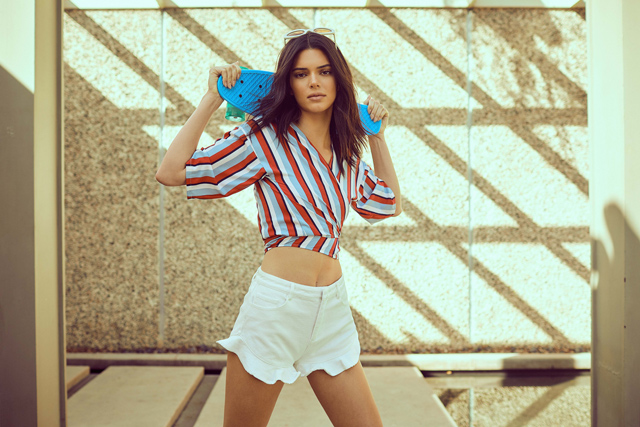 Fun fact: It's actually the second time the model has worked with the brand. Kendall initially appeared on Penshoppe's DenimLab campaign back in 2015.
"We are thrilled to have Kendall back on Team Penshoppe! Much like Penshoppe, Kendall is at the top of her game," says Jeff Bascon, Golden ABC's VP for Brand Management. "As we move from strength to strength, we couldn't think of a better addition to our growing list of global ambassadors."
ADVERTISEMENT - CONTINUE READING BELOW
In an exclusive interview with Preview, Kendall talks to us about her most embarrassing fashion moment, her go-to outfit, the trend she regrets getting into, and more! While you're at it, you can browse through the newly-released images from her campaign as well. Check them all out below!
You're basically a style icon. What would you say are the essentials of a Kendall Jenner look?
"Style staples or essentials of mine, I'd say, like, a really good pair of vintage-y jeans and good kitten heels."
Are you the type to plan your OOTD?
"I don't really plan my outfit of the day. Sometimes, I'll do it in advance and have like weeks planned out, but when I'm home, I usually just throw on whatever I'm feeling."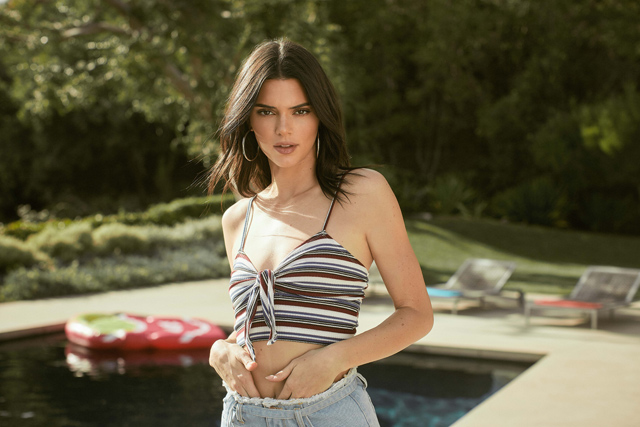 Can you share with us your most embarrassing fashion moment?
"My most embarrassing fashion moment? I've had a lot. When I went to [a red carpet event] with my dad, and I was like 15 or 14, and I crimped only one side of my hair—bless my soul. [Laughs.] I was planning on crimping both sides but halfway through I realized I didn't want the crimp, thought it would just fall, I didn't really think it would stay, so it was pretty embarrassing. Those photos are gnarly."
Name one fashion trend you regret getting into.
"Oh my god, there are so many. I'm trying to go back, like, three years or four years… Like chokers! Chokers were fun for like a moment. They were really like a thing for a minute but I'm just so sick of them now!"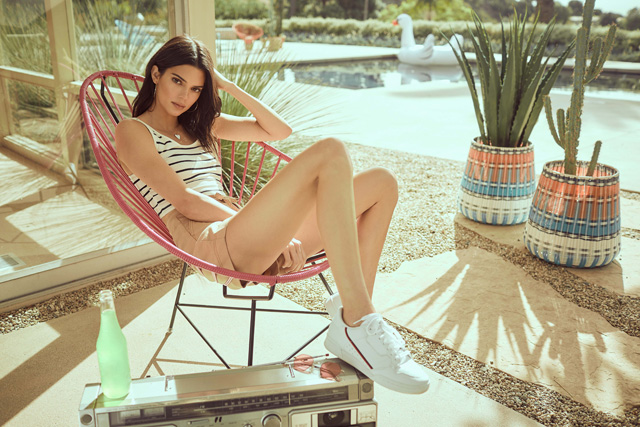 What about Penshoppe resonates with your personal style?
"Because everything's just cool and I'm comfortable in it—and like I said, I just like to be cozy."
How was the experience shooting this campaign?
"Shooting this campaign is always fun; it's so nice to work with [the team] and everyone on set. So fun! So yeah, it's a good day and we're in LA."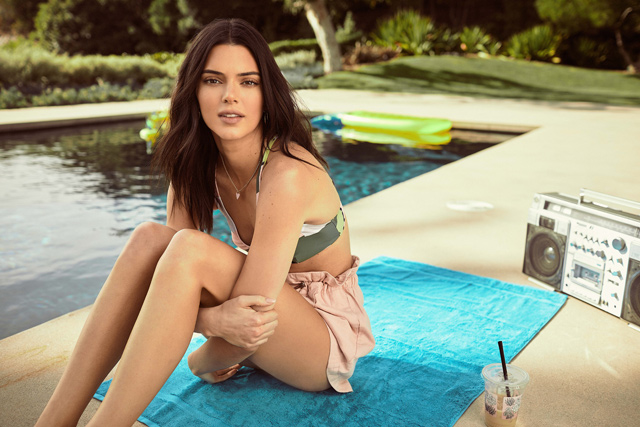 ADVERTISEMENT - CONTINUE READING BELOW
What's your favorite piece from the collection?
"My favorite thing from the Penshoppe collection is the red and white striped romper."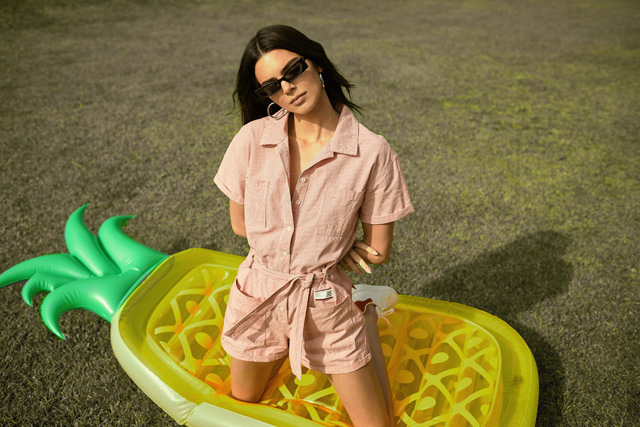 What's your go-to outfit for when you're having those 'I have nothing to wear' days?
"A go-to outfit for me is probably just like a wife beater shirt and little biker shorts or something, and sneakers!"
ADVERTISEMENT - CONTINUE READING BELOW
If tragedy struck and you could only save one outfit to wear for the rest of your life, what would it be?
"My god. I'd wear something really comfortable, probably biker shorts again…When am I gonna be sick of biker shorts? Um, I'll probably wear like leggings and sneakers and a sweater—I wanna be comfortable if I'm gonna be in just one thing!"
Related Stories from Preview.ph
Hey, Preview readers! Follow us on Facebook, Instagram, YouTube, Tiktok, and Twitter to stay up to speed on all things trendy and creative. We'll curate the most stylish feed for you!